Cat Grandpa, A Volunteer, Goes Viral for Napping with Shelter Cats
By Anthony K January 13, 2022
---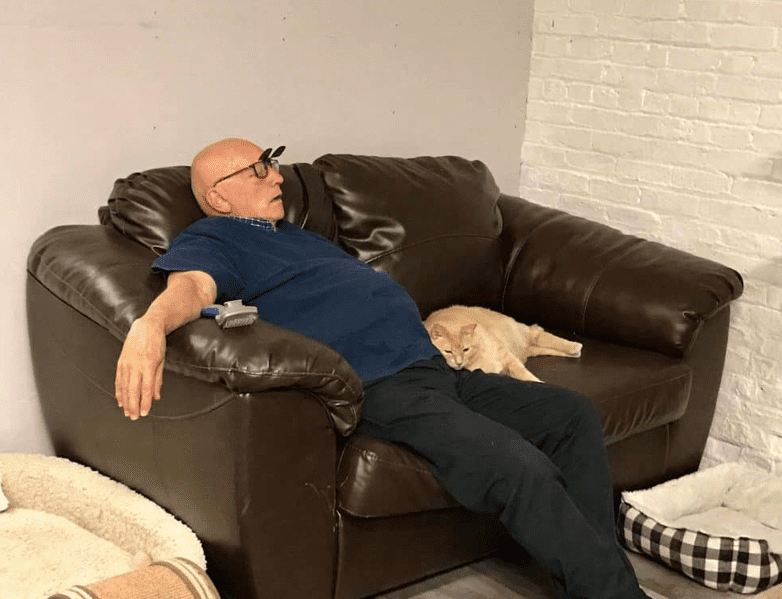 Cats are known to have about 12 to 16 hours of sleep daily. Often, we wish we could also sleep for such long periods. However, the most near we can get to our feline friends is having some sporadic catnaps in the daytime. The fact that cats sleep almost all the time, it can seem impossible to bond with them. However, a 75-year-old man in Green Bay, Wisconsin's Safe Haven Pet Sanctuary, has found a way to connect with shelter cats through napping with them.
Speaking to HuffPost, the Safe Haven Pet Sanctuary founder, Elizabeth Feldhausen said that, Terry Lauerman, the 75-year-old cat shelter volunteer, didn't at first sign up to volunteer. He just came to the cat shelter and began scrubbing. Thus, the shelter communicated to him that he was now an official volunteer, and he filled the volunteer form.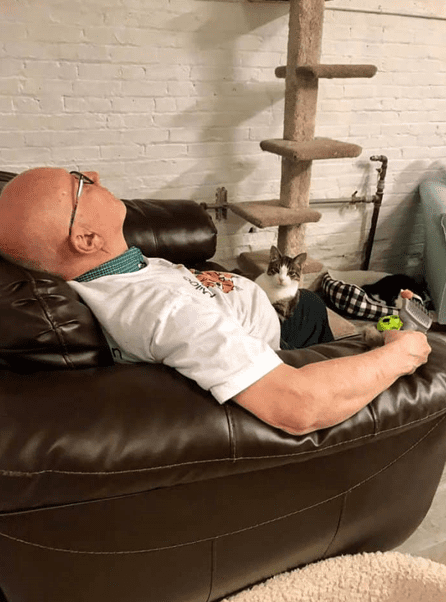 Safe Haven focuses on offering help to cats with some special needs that would have otherwise made the cats be euthanized if they were at other shelters. These disabilities include such as paralysis and anxiety. The shelter also takes FIV cats which is contentious as most shelters will not accept such cats. The shelter houses cats in cage-free sanctuaries with TVs, furniture, and a bedroom, ensuring the cats feel at home.
Terry comes to the shelter daily and spends around three hours in it. He naps with the cats for about one hour. He then wakes up and switches the cats. He cares for all cats irrespective of their issues.