After 12 Years, Veteran Meets Woman Who Wrote To Him: We Cried
By Divya G July 15, 2021
---
Frank Grasberger got a thank you letter from a young girl, DeShauna Priest, but only met her after 12 years last July. DeShaun Priest, who was nine-year-old at the time she sent it, wrote a letter thanking him for whatever he did in the military. Frank has kept this letter, which came with a drawing of flowers coming out of a helmet with the American flag. He kept it in the hope of meeting the Priest in person one day.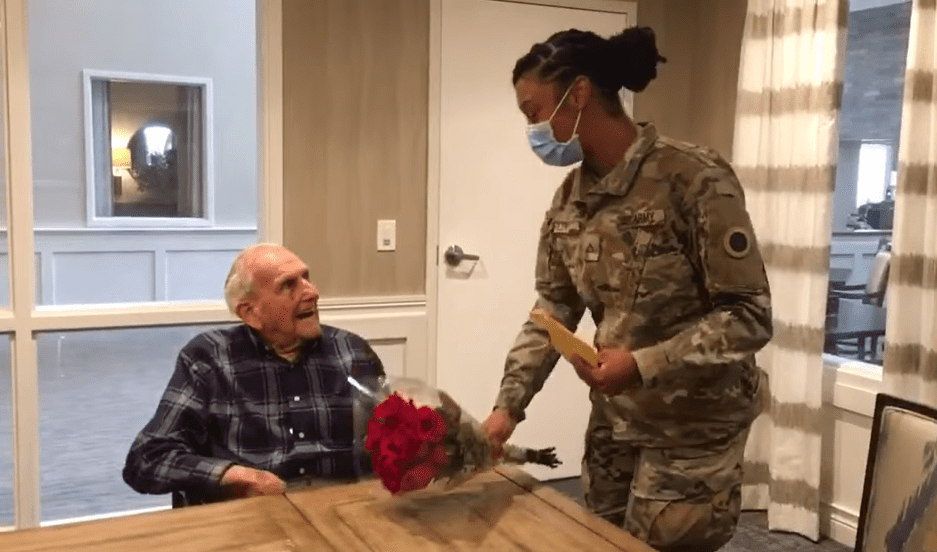 What does Grasberger Have To Say?
Grasberger said to people that he does not have any idea how a young girl has written a letter at such a time when she has no idea how the war was. But one thing that tore him up is how she has written the letter, showing flowers coming out of the helmet. The 95-year-old added that he was impressed seeing such a young girl drawing this picture, so he wanted to meet her in person.
Frank Grasberger And DeShauna Priest: The First Meeting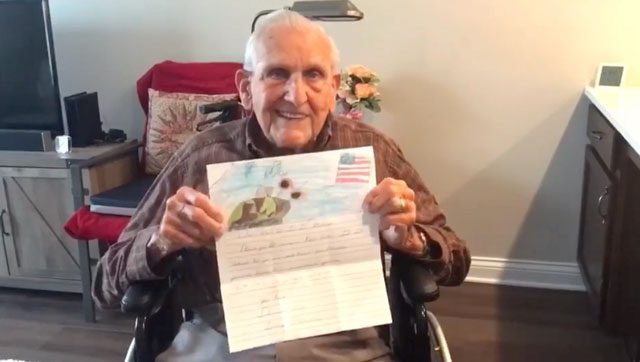 After staff at VITALIA Senior Residences at Strongsville traced the 21-year old on one of the social media platforms, DeShauna Priest came to meet him at the center. After meeting her, he found that she had joined the military and was serving in the US Army National Guard. The Priest said that it was an emotional moment for everyone, and they cried together. Delores, Grasberger's wife, revealed how much her letter meant to him. He found that writing a letter at such a young age was an act of kindness.