Artistic Rescue Dog Paints His Way To A Loving Family
By Martin B May 11, 2023
---
Van Gogh, a one-eared rescue dog with a tragic past, has triumphantly painted his way into a loving forever home. Due to being used as a bait dog in a dogfighting ring, the pit bull mix the dog only has one ear.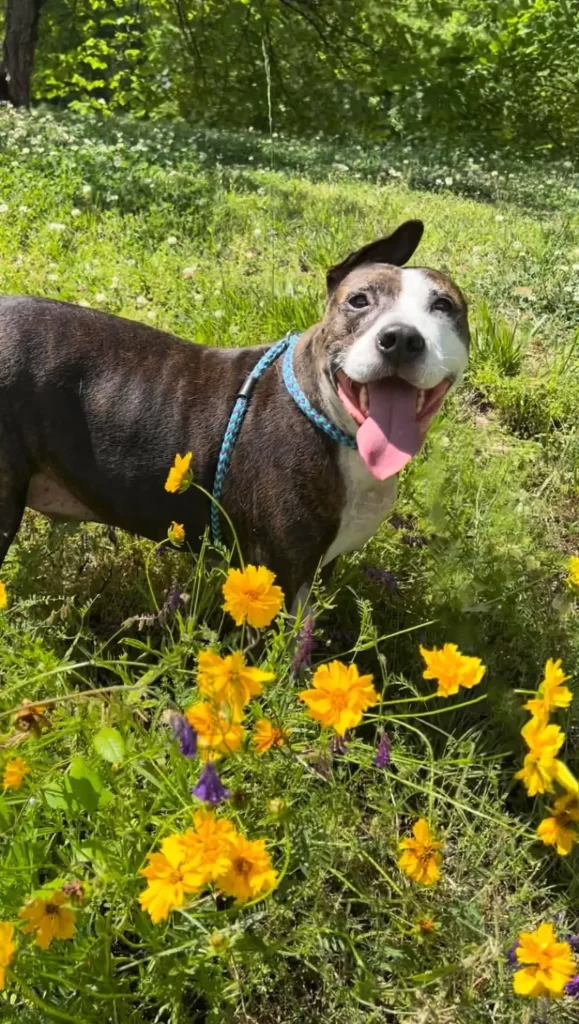 But his life took a dramatic turn for the better when Jaclyn Gartner, founder and president of Happily Furever After Rescue, saw his photo on social media and decided to help.
Gartner's foster-based rescue focuses on aiding overlooked shelter dogs like pit bulls. Van Gogh's friendly demeanor captured her heart, and with the help of volunteer pilots from Pilots N Paws, he was flown to Connecticut. Despite his difficult past, Van Gogh's love for people shone through, but finding him a permanent home proved challenging due to his barking at other dogs.
In a creative move, Gartner decided to let Van Gogh re-create Vincent van Gogh's "The Starry Night" using paint, a canvas, and some peanut butter. His artwork quickly gained attention on social media, leading to commissioned pieces and a special adoption event. Van Gogh's fame eventually brought him to Jessica Starowitz, who decided to adopt him after they immediately hit it off.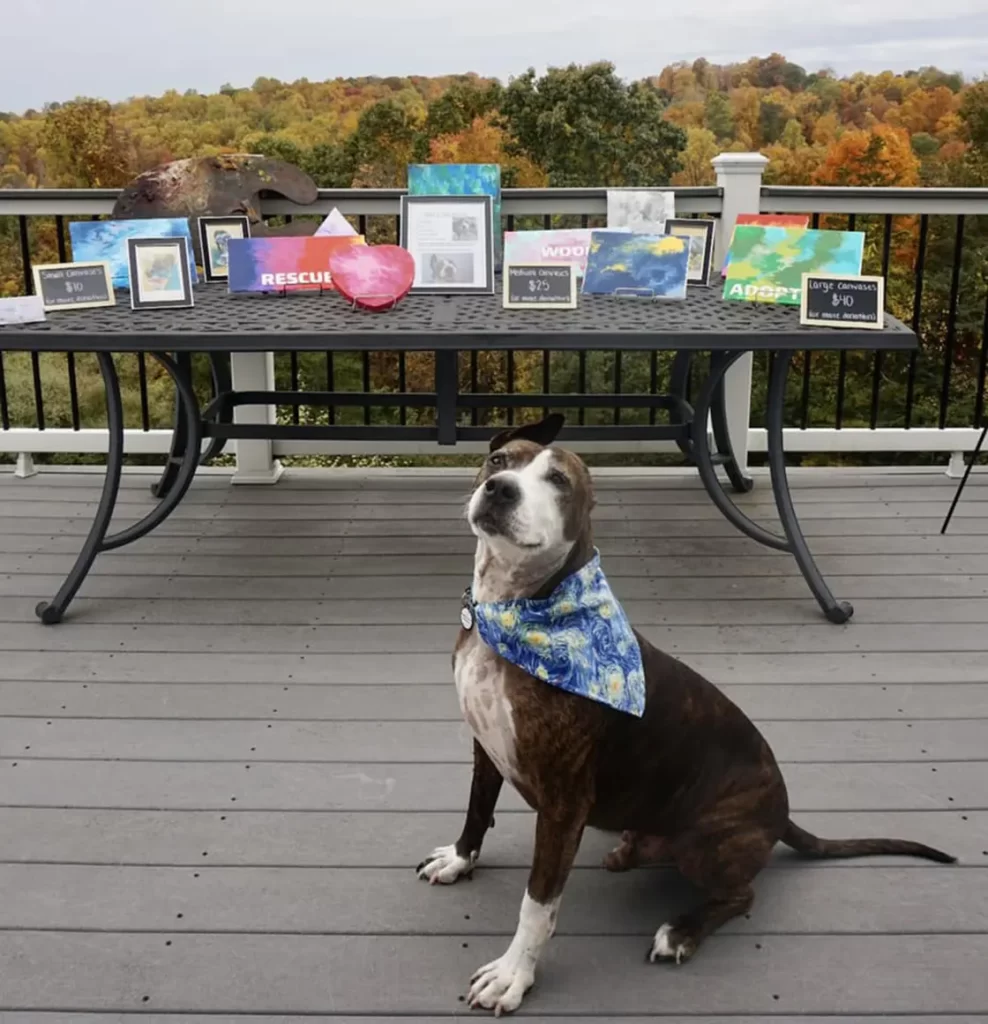 Van Gogh's new life with Starowitz is filled with walks, playtime, and snuggling on the couch while watching movies. His painting continues, with profits benefiting Happily Furever After Rescue. The dog's artwork is being requested by art teachers who are now educating their students about the canine.
Starowitz, who has been a devoted admirer of the real Van Gogh's work, is enthusiastic about promoting the adoption and care of pets that require a loving home. Her hope is that Van Gogh's incredible journey will inspire others to give animals a second chance at happiness.