How They Met Their Significant Other: 40 Celeb Meet Cutes
By Madison H August 22, 2022
---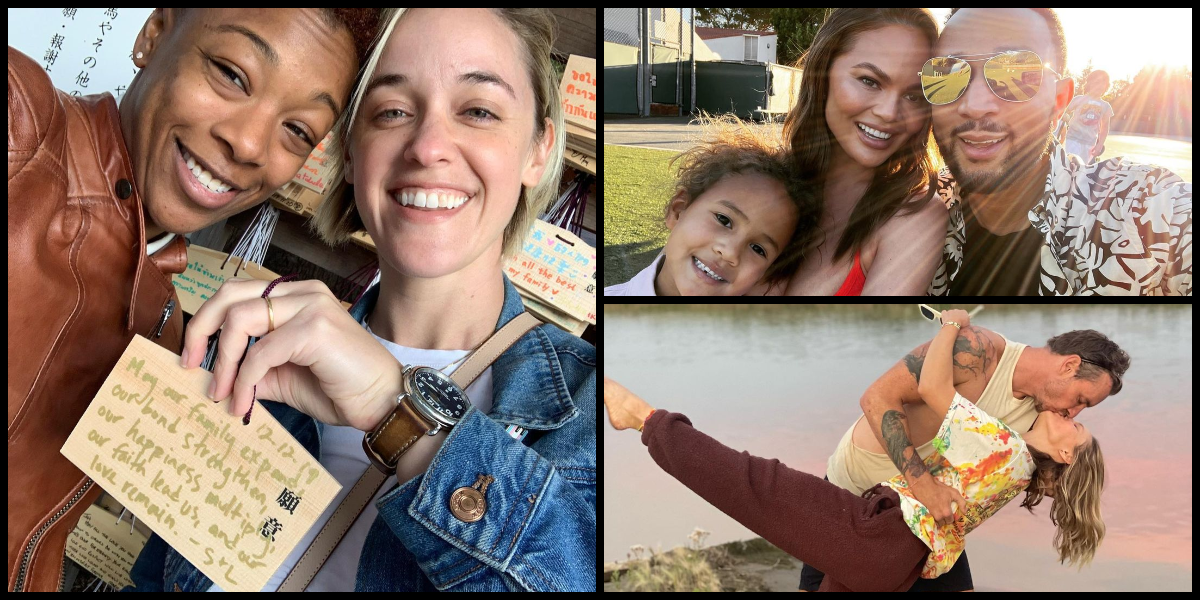 A man and a woman reached for the same pair of cashmere gloves. A woman lucky enough to be saved by a man just before a tragic accident. What do these have in common? They are some of Hollywood's best meet-cutes in romantic comedies.
Hollywood may provide us with plenty of entertainment, but the best stories are the true ones that happen behind the scenes. These stories serve as proof that meet-cutes, that adorable first encounter we always see in romantic comedies like Notting Hill, are not just for movies. Some of our favorite (and some we had no idea about) celebrity couples have the best meet-cutes, and there is no point in keeping them to ourselves! Check out our list of Hollywood's cutest celebrity couples meetings.
Tom Hanks and Rita Wilson
Tom Hanks and Rita Wilson are one Hollywood couple that had been around longer than almost any other. This couple has been together since 1988, clocking in a marriage over thirty years long. This adorable and wholesome couple got along from the moment they first met on set.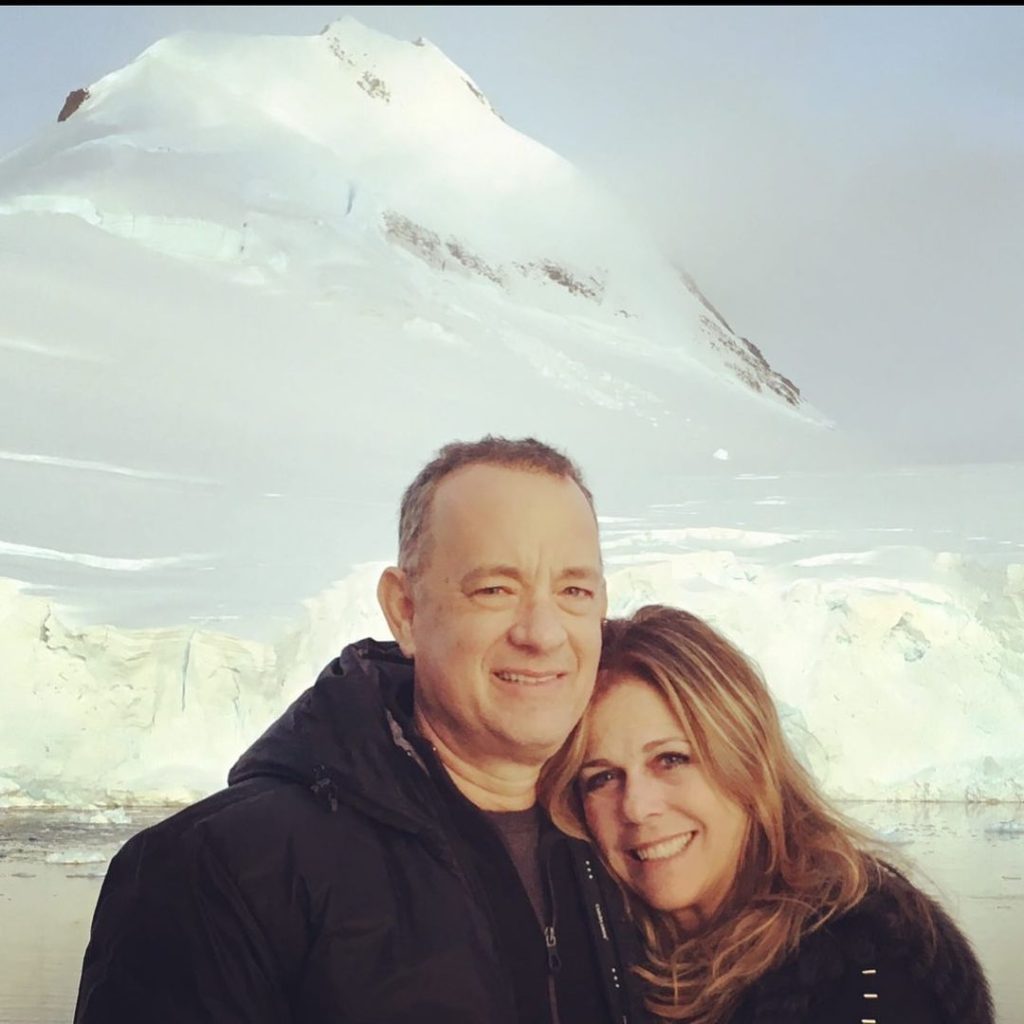 The couple's first meeting was on the set of a television show. The two seemed like they just could not stay away from each other. They eventually played lovers in their first film together, Volunteers. Tom Hanks would later go on to say it was love at first sight, and Wilson couldn't help but agree.
Sharon and Ozzy Osbourne
Sharon Osbourne was the daughter of Dan Arden, the manager for Black Sabbath. It is because of this connection that the duo first met in 1970 when Sharon was only eighteen. Sharon's father managed Ozzy Osbourne's band until things changed in 1979.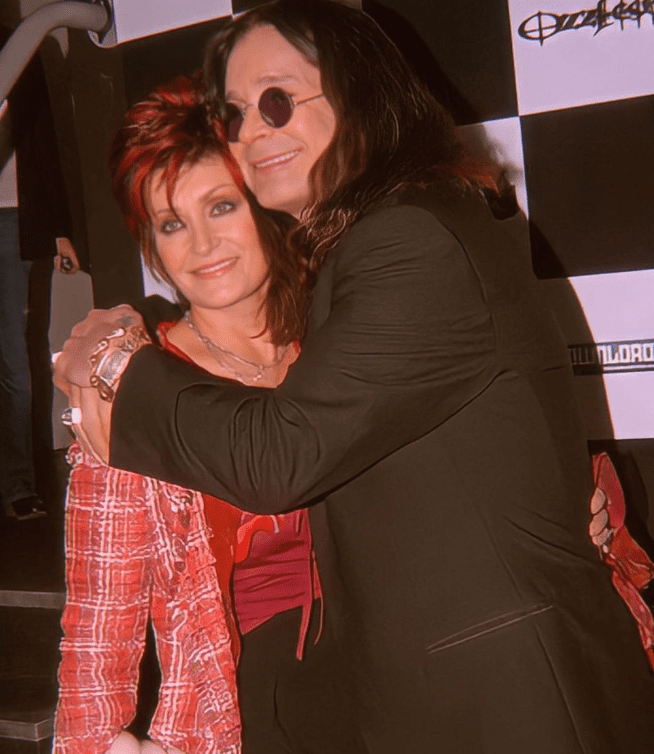 Sharon began managing Ozzy after her father fired him, and as a result, they soon fell in love. This rockstar couple has been married for decades, having tied the knot in 1982 in Hawaii. You cannot help but love a whirlwind romance like theirs.
Beyonce and Jay-Z
This powerhouse couple has been together for twenty-two years. The two were already famous when they met, and their song "Crazy In Love" is one of their first of many hits together. The couple boasts about having been friends before moving into a relationship.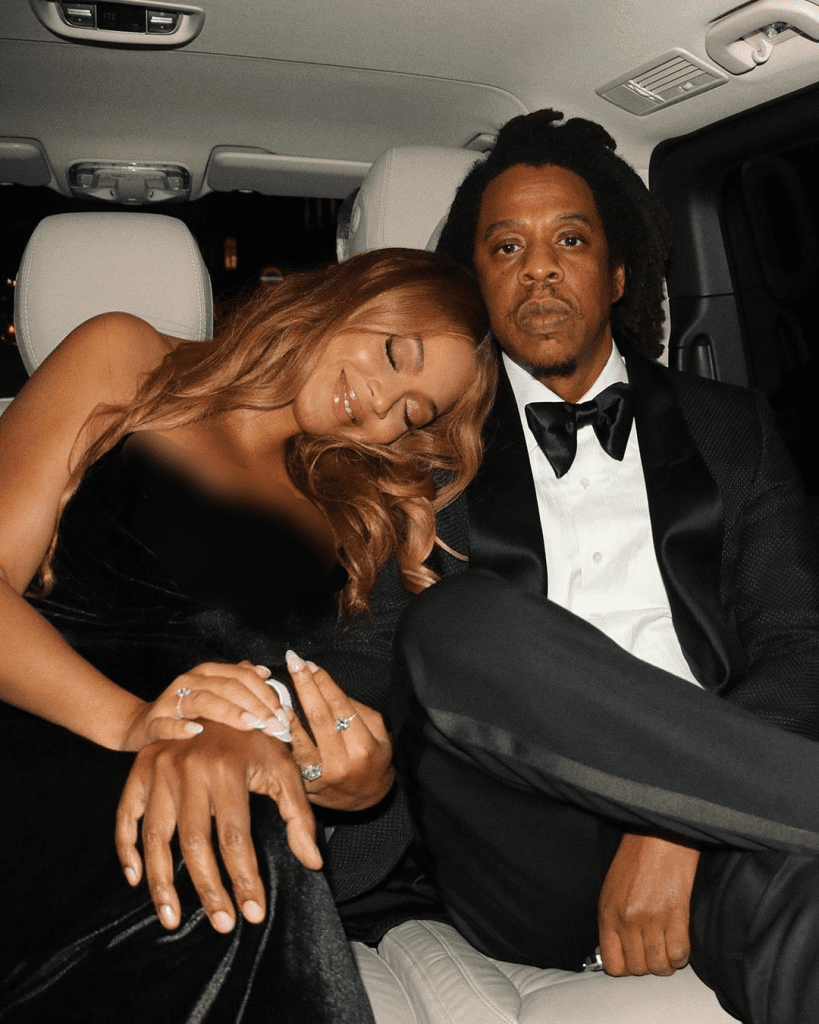 However, when they first met, they were randomly assigned seats beside each other on a plane when they attended the 2000 MTV Spring Break Festival. Who could have known they would be married just eight years later? Since then, this couple has established themselves as the 'It' couple.
Julia Roberts and Danny Moder
This inspirational romance has been one of Hollywood's favorites for more than twenty years. Julia Roberts and Danny Moder met and fell in love while on the set of the movie The Mexican, where Moder worked as a cameraman, in 2000.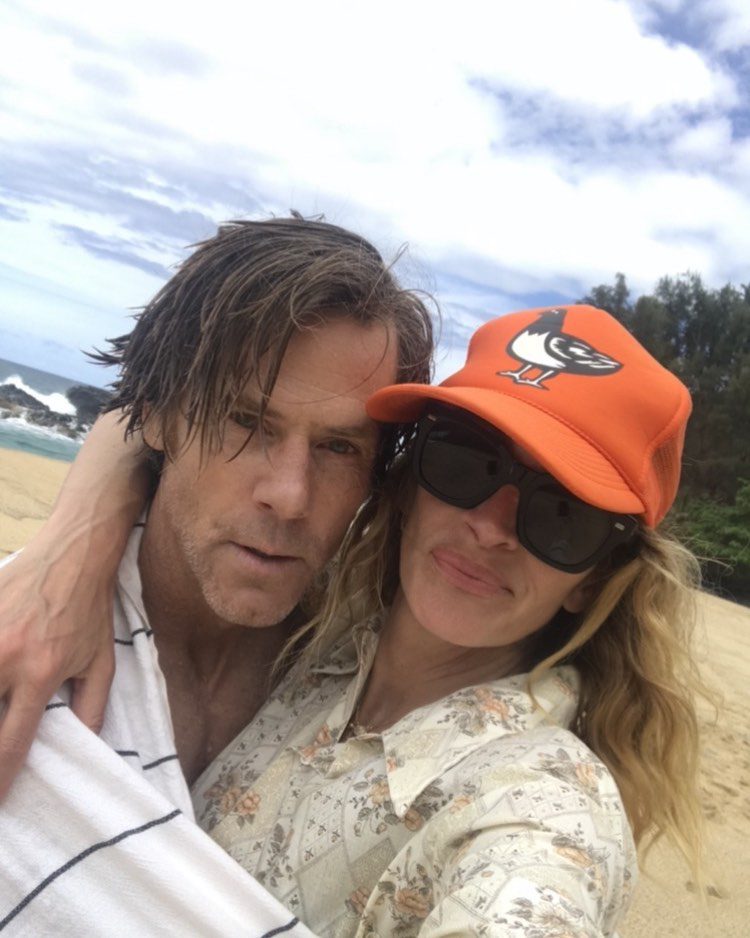 It did not take long for the couple to fall in love, and they soon wed at Roberts' 82-acre ranch in New Mexico. Their ceremony was very secretive and intimate. Attendees recalled the event, saying that the two were deeply in love.
Andy Samberg and Joanna Newsom
Andy Samberg and Joanna Newsom may have plenty of their own fans, but they are each other's number one groupie. Newsom and Samberg first met backstage at Newsoms' harp concert in 2008. Before they even met, Newsom was already a fan of Samberg and her music.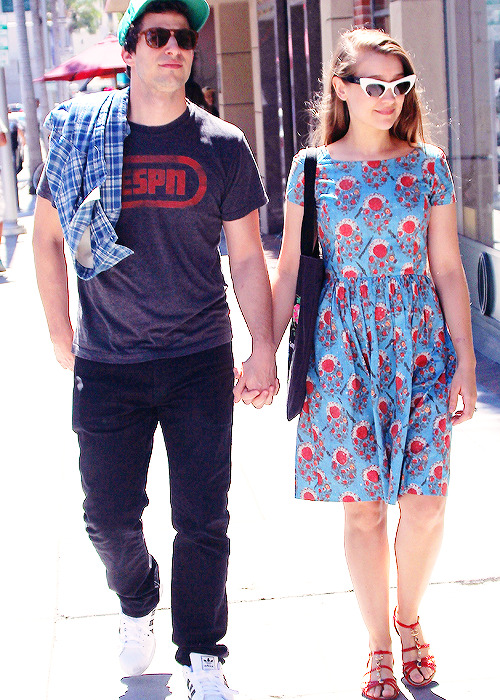 Friends close to Samberg shared that he had the biggest crush on Newsom before than began dating in 2008. Five years later, they got engaged and wed in a private ceremony. In 2017 they gave birth to their daughter and are still each other's biggest fans today.
Will and Jada Pinkett Smith
Will and Jada Pinkett Smith have one of the longest relationships in Hollywood, having been together since 1995. The couple met when Pinkett Smith auditioned for a role on Smith's show The Fresh Prince of Bel Air. She did not get cast in the show, but she played a role in Smith's life.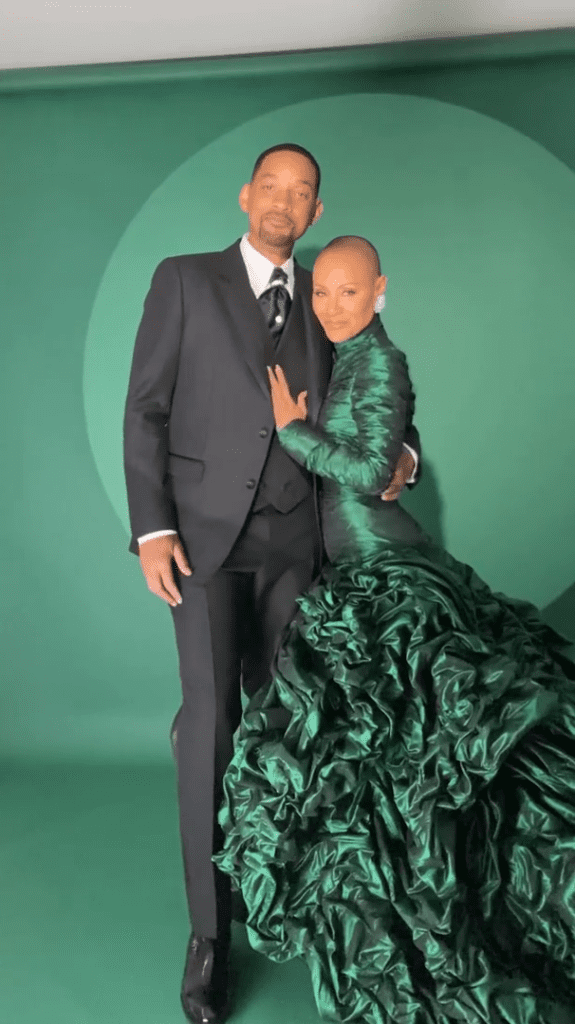 In November 1997, the couple got engaged before tying the knot in a secretive ceremony on New Year's Eve. They refer to themselves as 'life partners' now, instead of a married couple, citing that they know they will be with each other forever.
Justin Timberlake and Jessica Biel
This gorgeous couple refers to themselves as each other's best friends. The couple met in 2007 at a birthday party that Justin Timberlake threw for a friend. Timberlake insisted on calling Jessica Biel when he asked her on a date.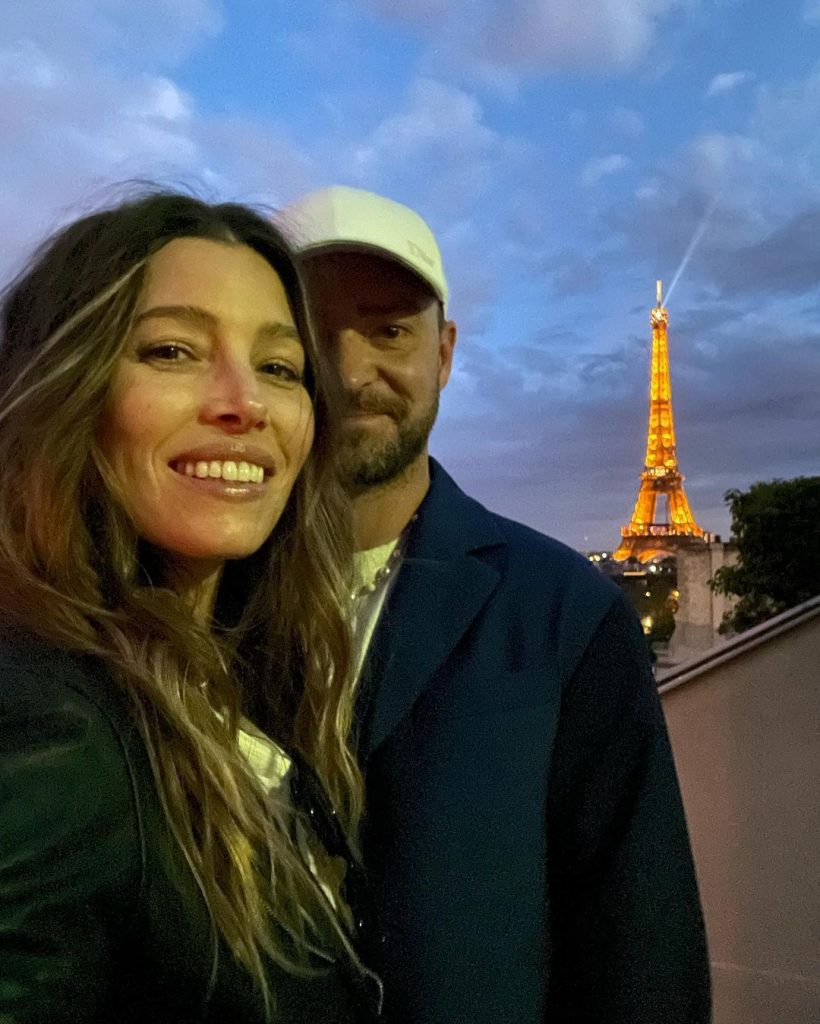 Timberlake said he had to be pretty insistent to convince Biel to say yes, but they hit it off instantly. This couple later got engaged in 2011 while vacationing in Montana. Eventually, they married in a beautiful wedding ceremony in Italy in 2012.
Mandy Moore and Taylor Goldsmith
This adorable couple's relationship started thanks to one Instagram post. Mandy Moore took to Instagram to share a photo of Taylor Goldsmith's band's, Dawes, newest album. That seemed to do the trick because Goldsmith reached out to her after the post.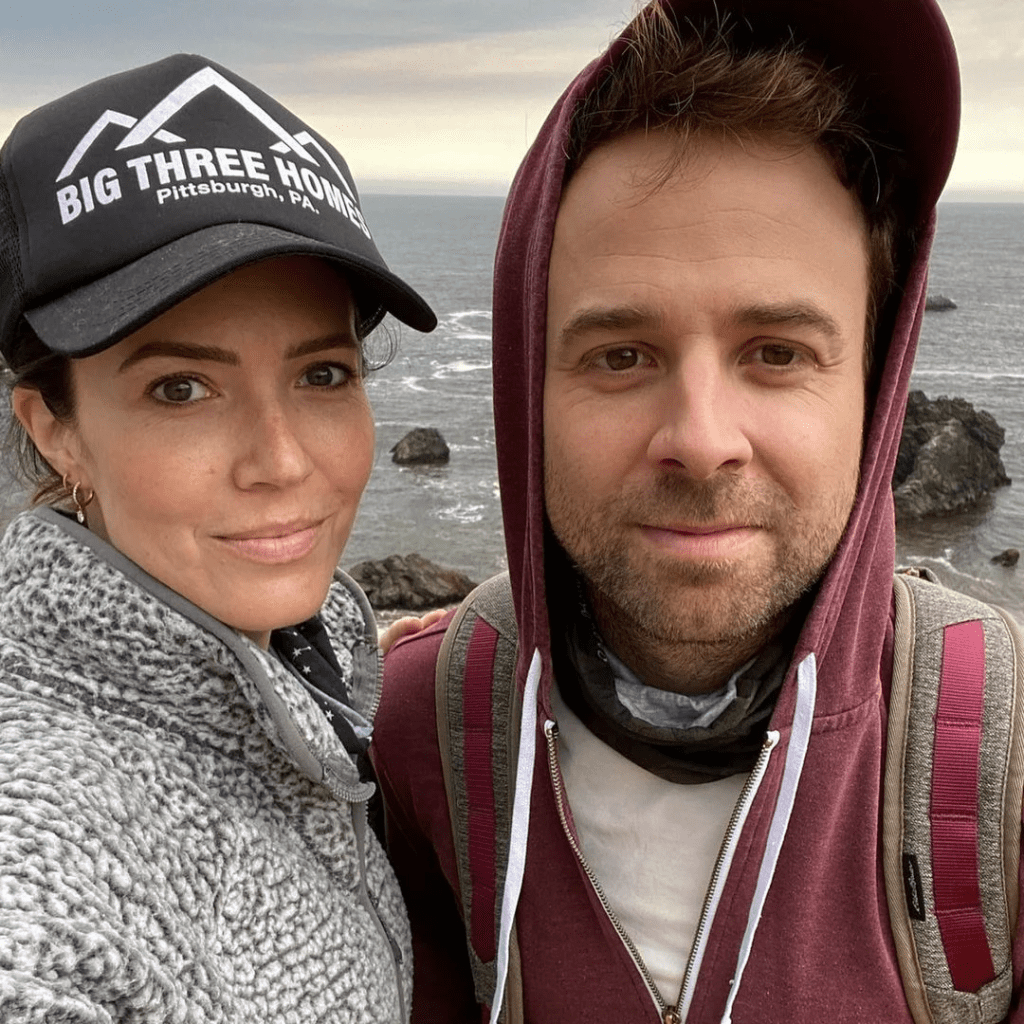 Goldsmith sent Moore a note, and the two began exchanging emails. They eventually went on a date, and then another, before getting engaged in 2017 and marrying in an intimate ceremony. They recently shared they will be having a second child together.
Carrie Underwood and Mike Fisher
If there is one adorable way to meet the love of your life, Carrie Underwood and Mike Fisher have found it. Mike Fisher was a friend of Underwoods' bandmate, Mark Childers. Childers insisted they meet, and when she said yes, Mike went to a meet-and-greet after one of Carrie Underwoods' concerts.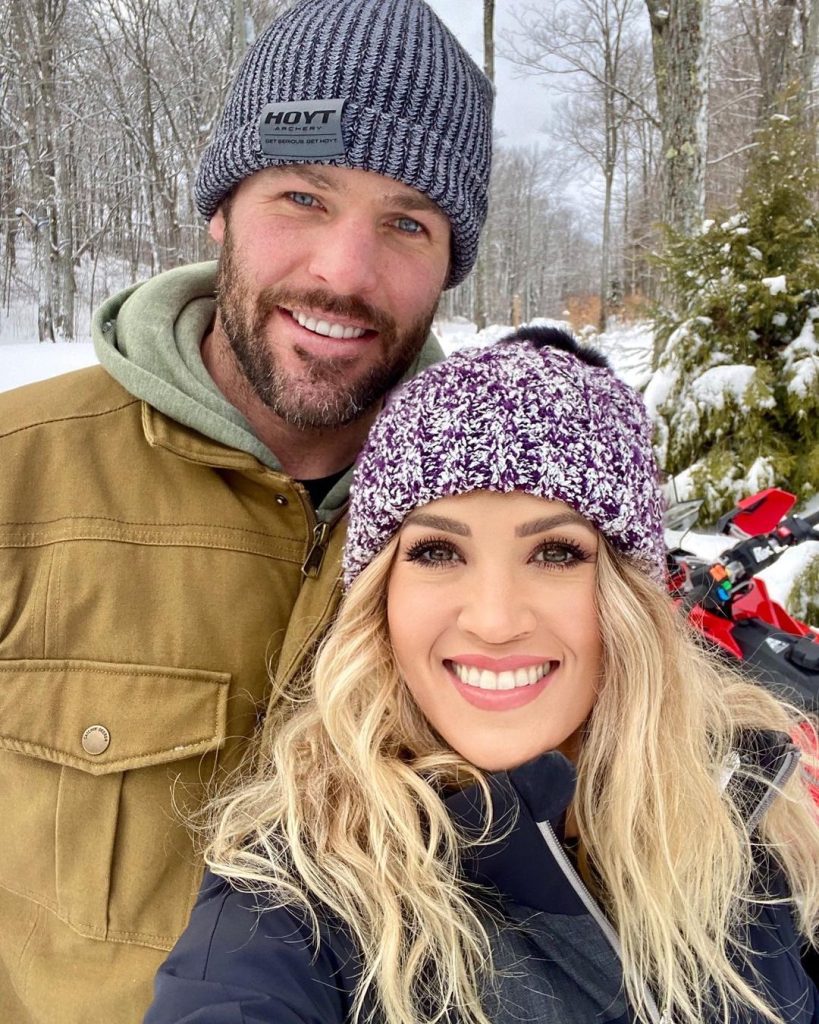 It was there that the pair first met, and they went on to have a long-distance relationship for three months before meeting each other again in person. The duo shared their first kiss on New Year's Eve in 2008, and got married in 2010 in Georgia.
Maddie Poppe and Caleb Lee Hutchinson
Maddie Poppe and Caleb Lee Hutchinson have one adorable country music-themed meet-cute. Poppe, season sixteen American Idol winner, met Hutchinson while they were both contestants on the show. They went from competitors to friends to lovers during their time on the show.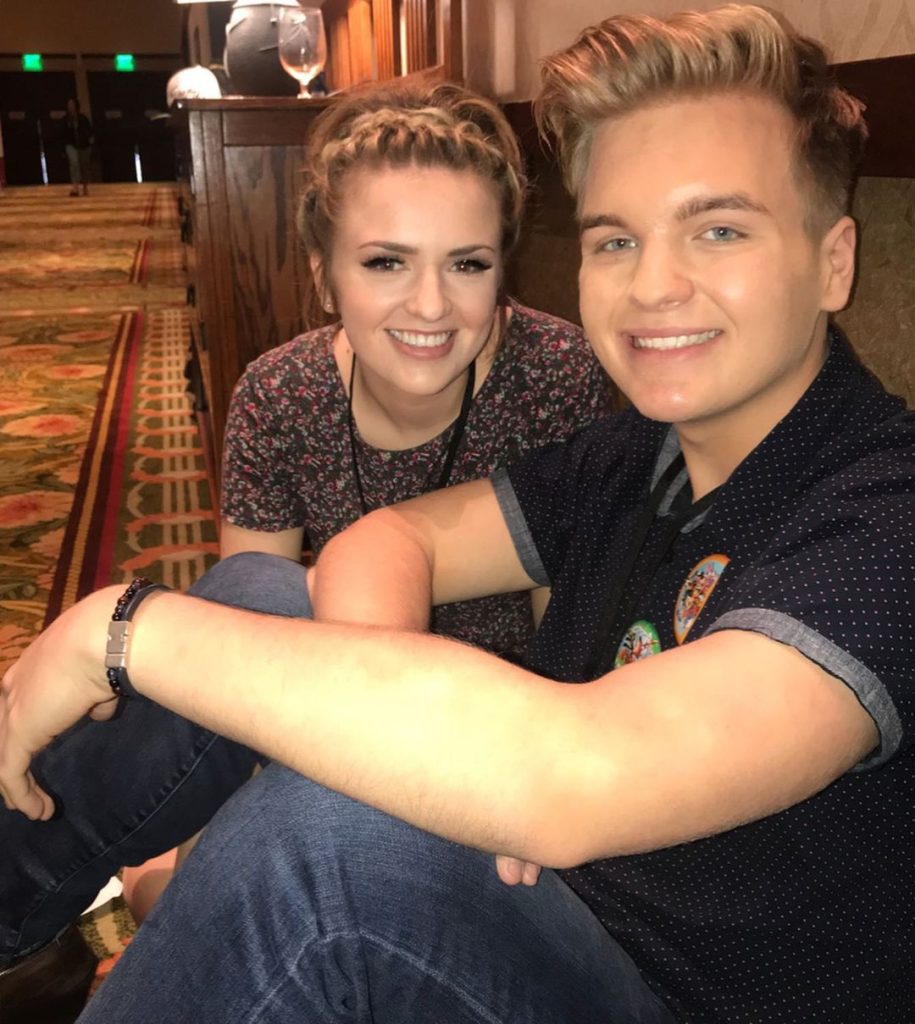 The pair collaborated on her most recent music video, which Hutchinson wrote, directed, and acted in alongside Poppe. They made their return to the American Idol stage to perform a romantic duet together in 2022. This adorable couple is a package deal now.
Emily Blunt and John Krasinski
Emily Blunt and John Krasinski have one of the most iconic relationships in Hollywood, thanks to their long-standing partnership and on-screen projects as a team. Krasinski first fell for Blunt after seeing her in the movie The Devil Wears Prada. The couple met for real in 2008 at a restaurant through mutual friends.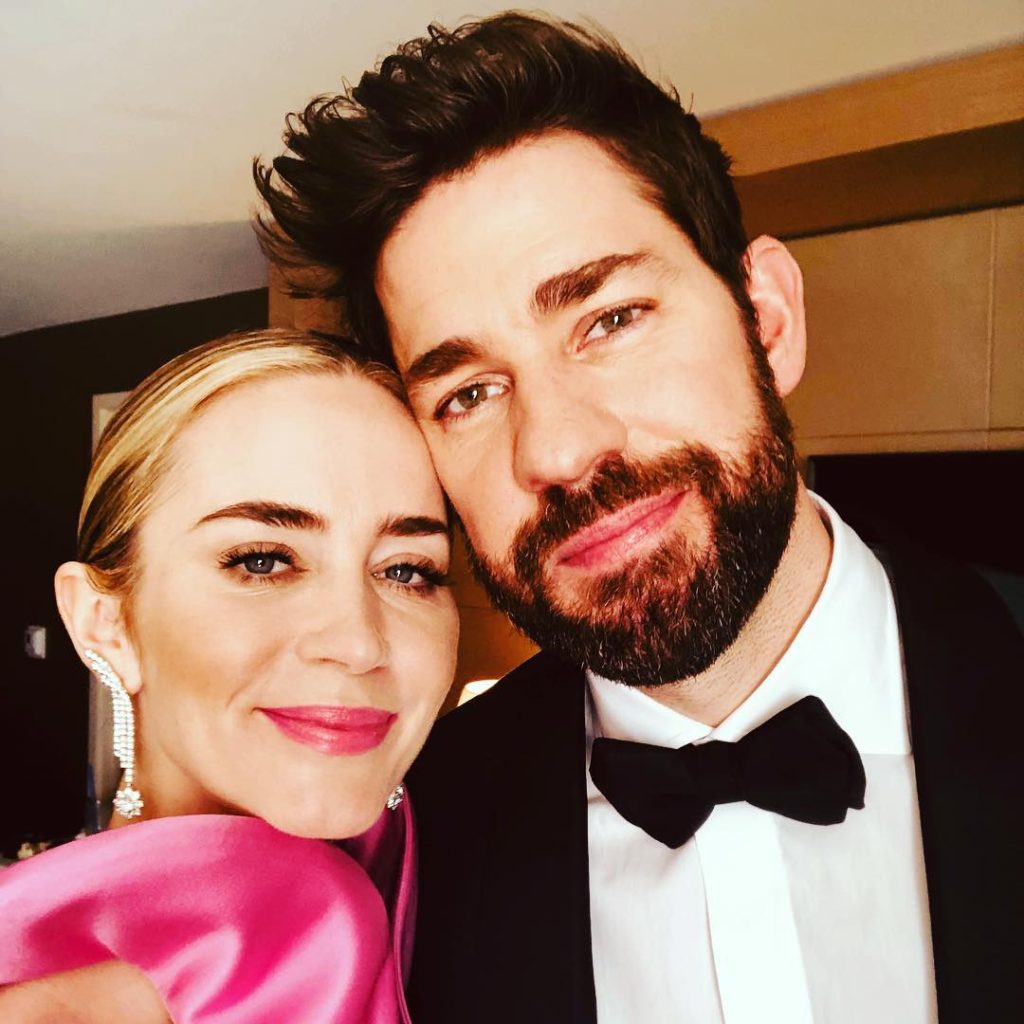 Their first date was over pizza at Krasinski's apartment, and soon after it evolved into an engagement in 2010. The actors married in 2011 on George Clooney's property in Italy. Blunt eventually shared that meeting her husband changed her life.
Neil Patrick Harris and David Burtka
This long-time Hollywood couple has proven they can stand the test of time. However, when this couple first met it was not a quick journey into a relationship. Burtka was already in a relationship, but Harris decided to wait until the couple separated to take any chances with Burtka.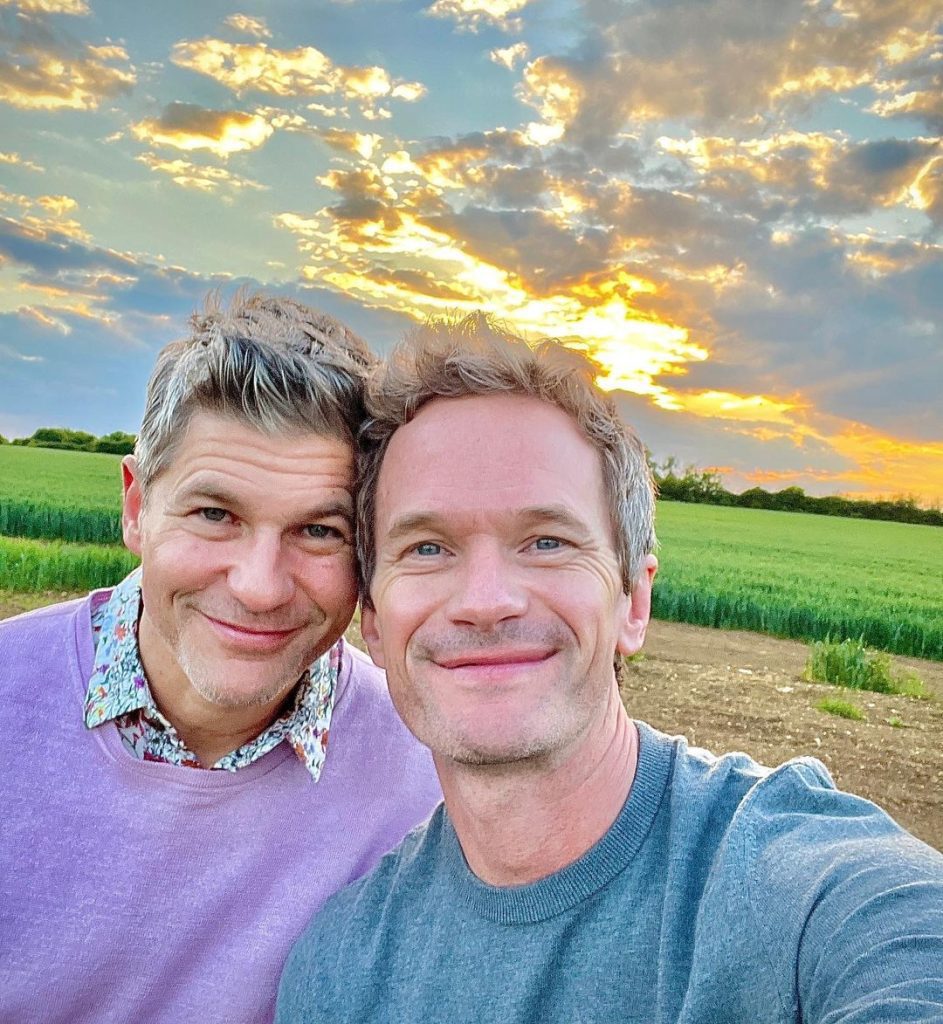 The two met at an American Idol viewing party that a mutual friend invited them to attend. After Burtka and his partner separated, Harris and Burtka had a movie date. The next thing they knew, they had to always be by each other's side.
Sarah Michelle Gellar and Freddie Prinze Jr.
Sarah Michelle Gellar and Freddie Prinze Jr. have got to be one of the cutest meet-cutes on this list. This couple was early into their careers when they met on set for their first movie together, the 1997 horror film I Know What You Did Last Summer. However, their first date didn't happen for another three years.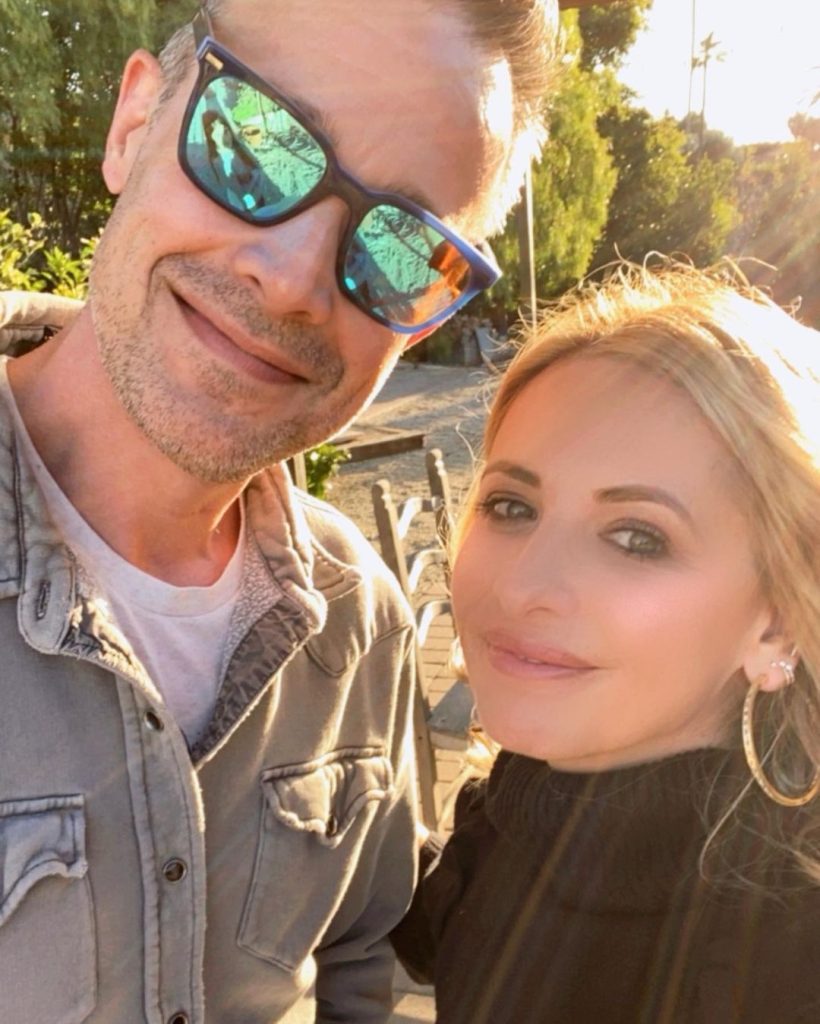 They had originally made plans with a mutual friend to go out for dinner at an elegant sushi restaurant. However, when their friend's flight was canceled, the couple's fate was sealed. If it were not for that fateful night, the couple could have still been just friends to this day.
John Legend and Chrissy Teigen
This is one Hollywood couple we already happen to know a little about, thanks to the hit song "All of Me" by John Legend. This couple met for the first time in 2006 on the set of Legend's music video "Stereo." After filming, the two eventually hit it off.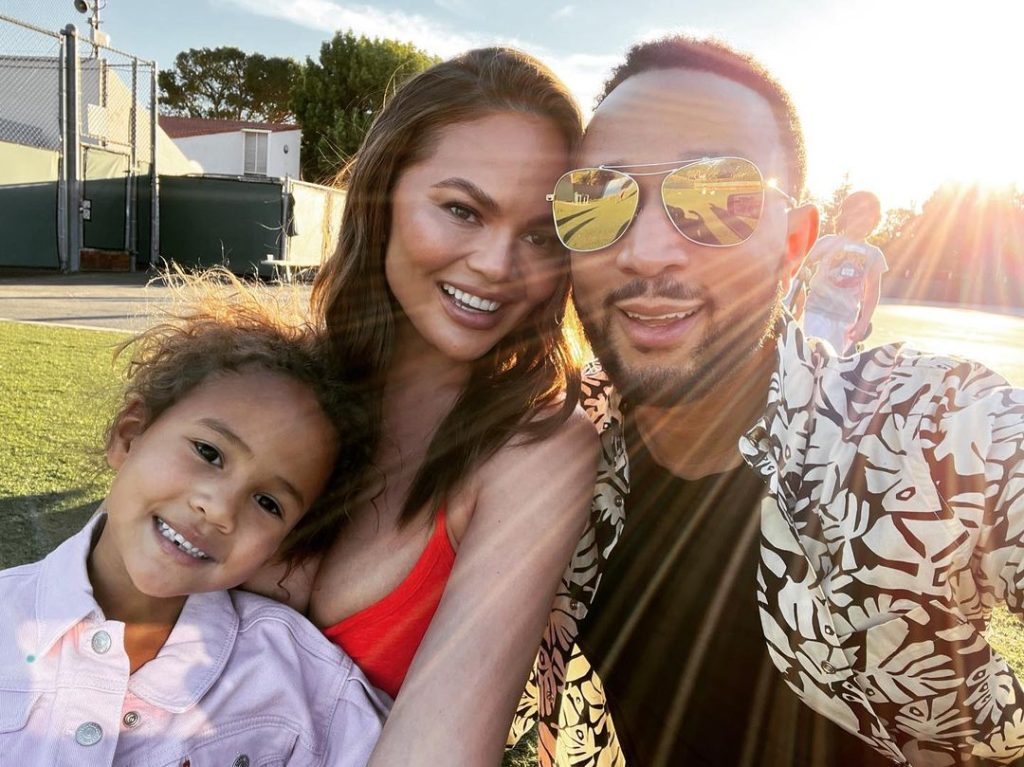 They married in 2013 at Lake Como, Italy, one of the first places the couple vacationed together when they began to date. They later returned to Lake Como to film the music video to the romantic song "All of Me" that Legend wrote for Teigen.
Jennifer Lopez and Ben Affleck
Some movie romances can lead to real-life behind-the-scenes ones, and this is just one famous example of that. Jennifer Lopez and Ben Affleck met on the set of their movie Gigi in 2001. The duo constantly gushed over each other, with Ben even taking out ads to voice his admiration for her.
However, the couple famously separated and married other people before rekindling the romance in 2021 via an Instagram announcement. In July 2022, they finally married in Las Vegas. It may have taken twenty years, but this couple has had one enviable romance.
Michael Douglas and Catherine Zeta-Jones
This power couple was introduced to each other in 1998 at a French film festival. There, Michael Douglas used a cheesy pick-up, and they have been together since. Although at first Zeta-Jones turned down Douglas' pick-up line, after he sent her a bouquet of flowers, she gave him a second chance.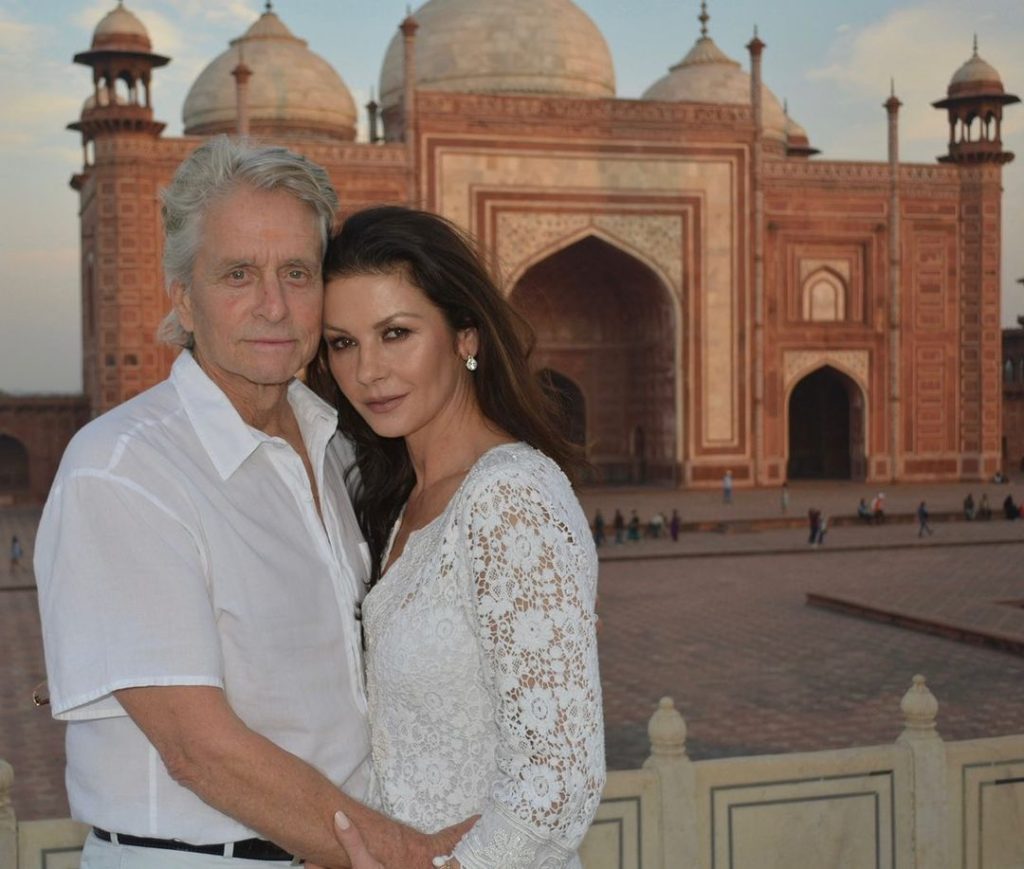 Now the couple, with an age gap of twenty-five years, have two children together. They married in 2000 in a reportedly 1.5 million dollar ceremony attended by many of their famous friends. Zeta-Jones shares that the secret to the success of their relationship is being friends.
Leighton Meester and Adam Brody
Leighton Meester and Adam Brody first met while working on their respective shows, Gossip Girl and The O.C., through a shared show producer. However, the romance did not blossom until their time on set together in 2011, while filming their hit movie The Oranges.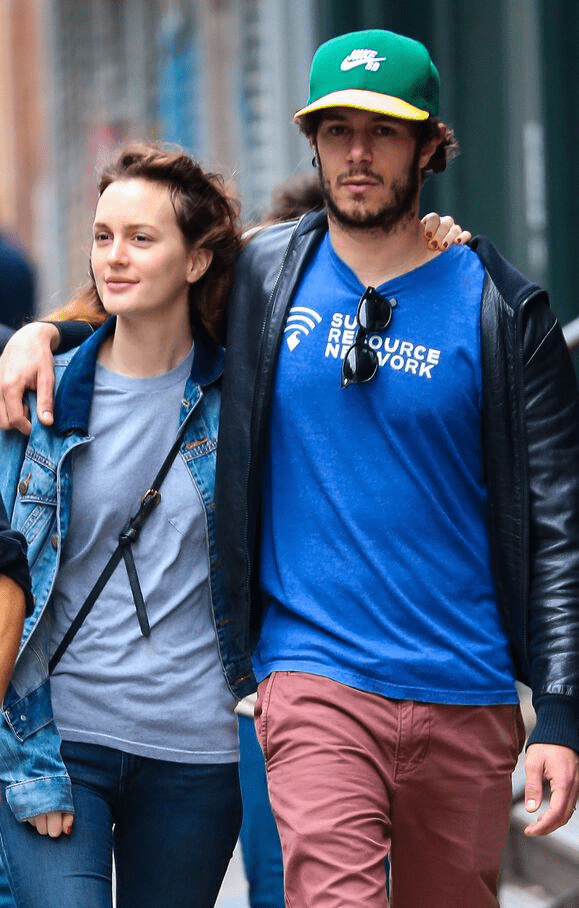 However, the pair kept it strictly a friendship until 2013, when they finally became an official couple. One year later, Meester and Brody married in a secret ceremony before growing their family. Brody always gushes over Meester, saying he can never say enough nice things about her.
Sofia Vergara and Joe Manganiello
Sofia Vergara and Joe Manganiello make up one of Hollywood's most attractive couples. The story of their first time meeting and their relationship is as beautiful as they are. When this couple first met at a White House Correspondents' Dinner, Vergara was engaged to another man.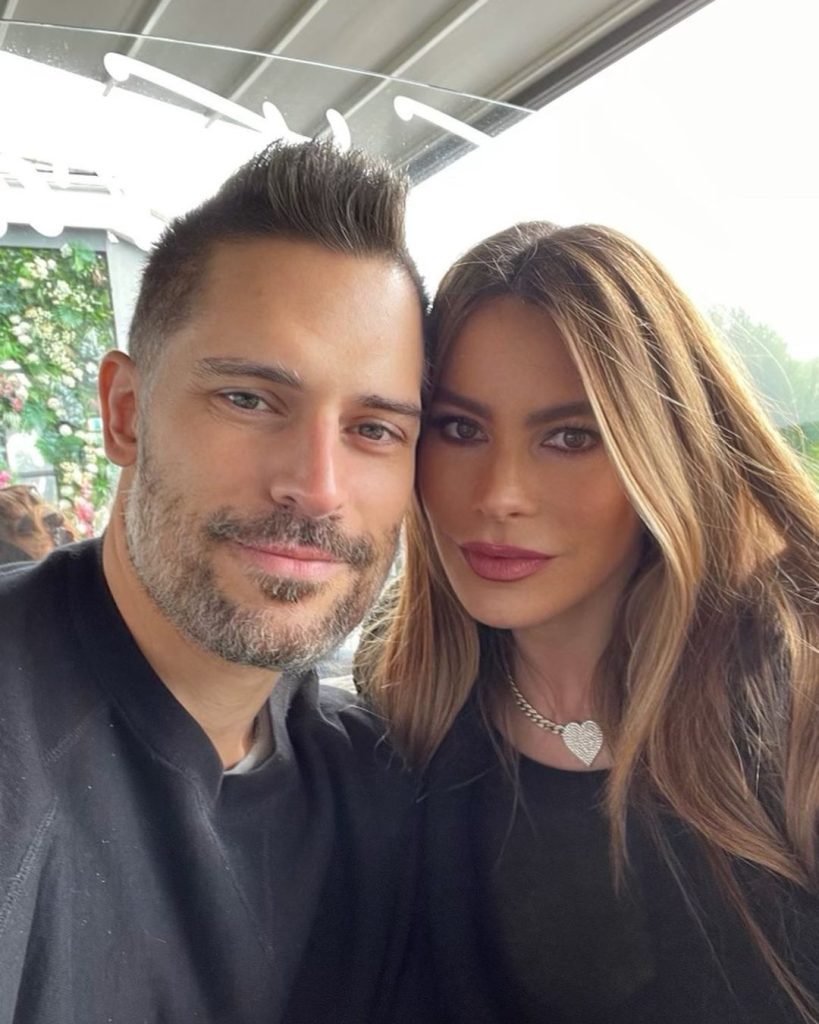 However, Vergara broke things off with her ex, and she and Manganiello got together soon after. While vacationing in Hawaii, after just six months of dating, the couple got engaged on Christmas Eve in 2014. They eventually married in 2015 in a beautiful ceremony at Palm Beach.
Nick and Vanessa Lachey
Nick and Vanessa Lachey met for the first time while Vanessa was hosting Total Request Live, but the romance did not truly start until 2006. Vanessa and Nick met again when Vanessa starred in one of Nick Lacheys' music videos.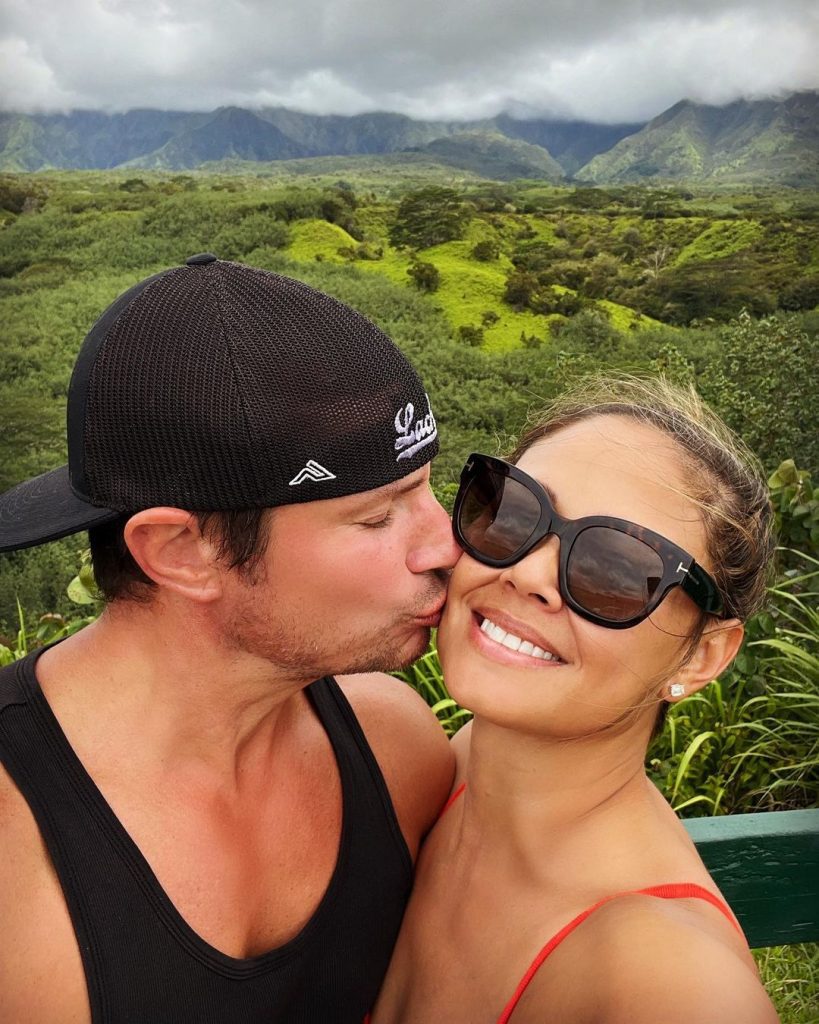 The couple made their relationship public in 2006 when they shared an on-air kiss while on MTV's New Years' Eve segment. As of July, the duo has been together for eleven years. Their key to making it work? Getting enough time to themselves, as well as spending plenty of time together.
Zendaya and Tom Holland
This young couple met for the first time on the set of 2016's Spider-Man: Homecoming, where they played the beloved Spider-Man couple, Peter Parker and MJ Watson. For years, rumors swarmed around about the two being in a relationship. Although they insisted they were just friends…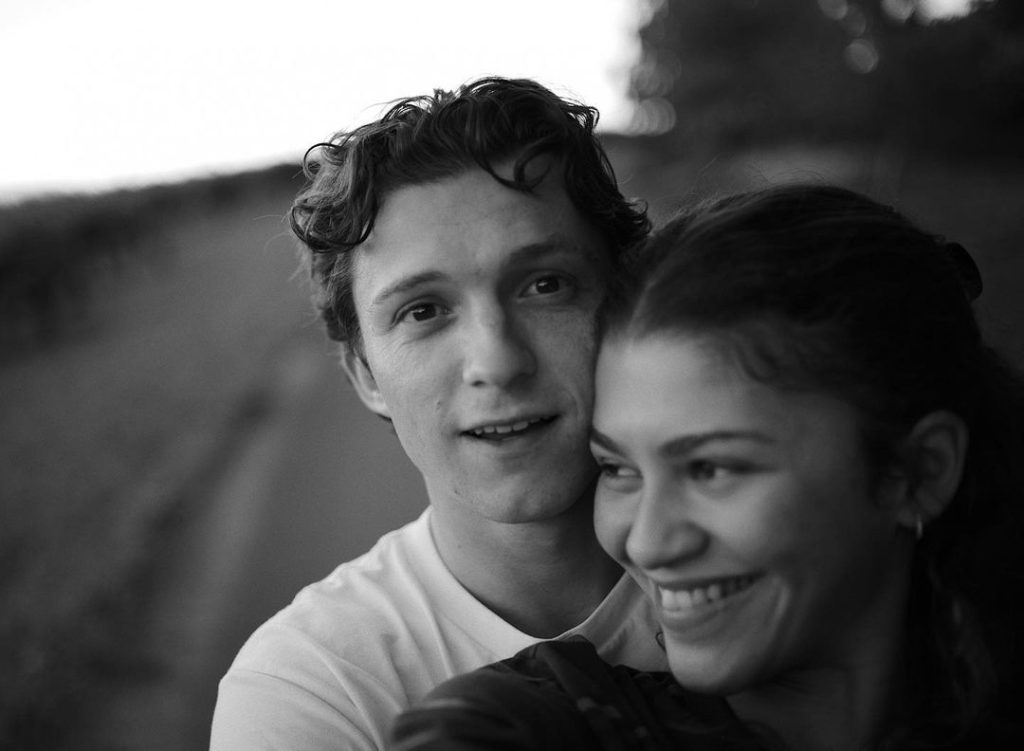 In 2021 the couple finally became a public item, and now we get to see the most adorable photos of the two. Holland often visits Zendaya on the set of her show Euphoria. Zendaya has shared that she loves the support she gets from Holland on the set of such a difficult series to film.
Sarah Hyland and Wells Adams
Sarah Hyland, best known for her role on Modern Family, and Wells Adams, have one adorable story to their romance. Wells Adams appeared in the twelfth season of The Bachelorette. Although he did not win that contestant's heart, he stole Hyland's.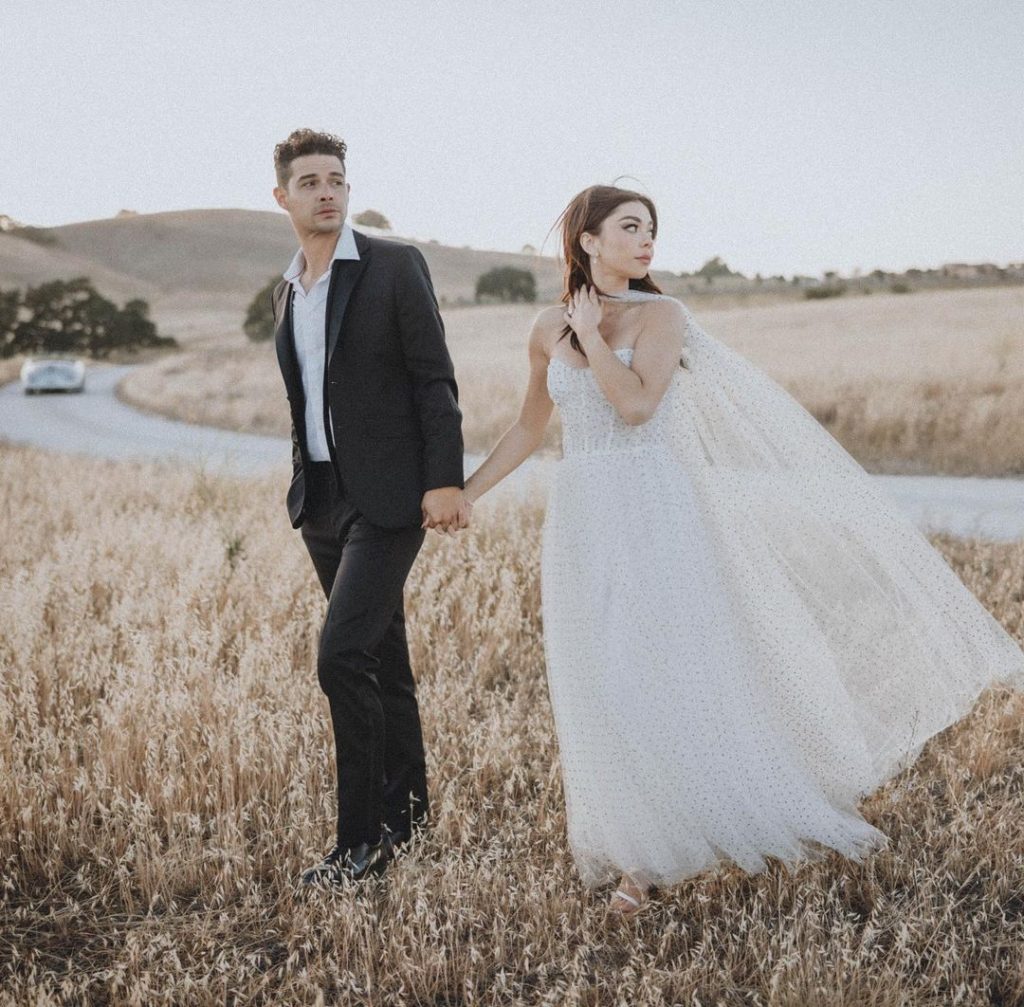 Hyland tweeted multiple times about being interested in Adams, and he did not hesitate to reach out to her through her DMs. Adams takes Hyland on extravagant birthday trips, even taking her for a helicopter ride. Adams proposed to Hyland on a gorgeous beach in 2019.
Tamera Mowry-Housley and Adam Housley
Tamera Mowry-Housley, best known as one-half of the famous twins Tia and Tamera, and her husband Adam Housley, are a match made in heaven. Housley had his share of fame, having played for a minor league baseball team. Although they are both involved in some form of show business, they did not meet until they attended the same university.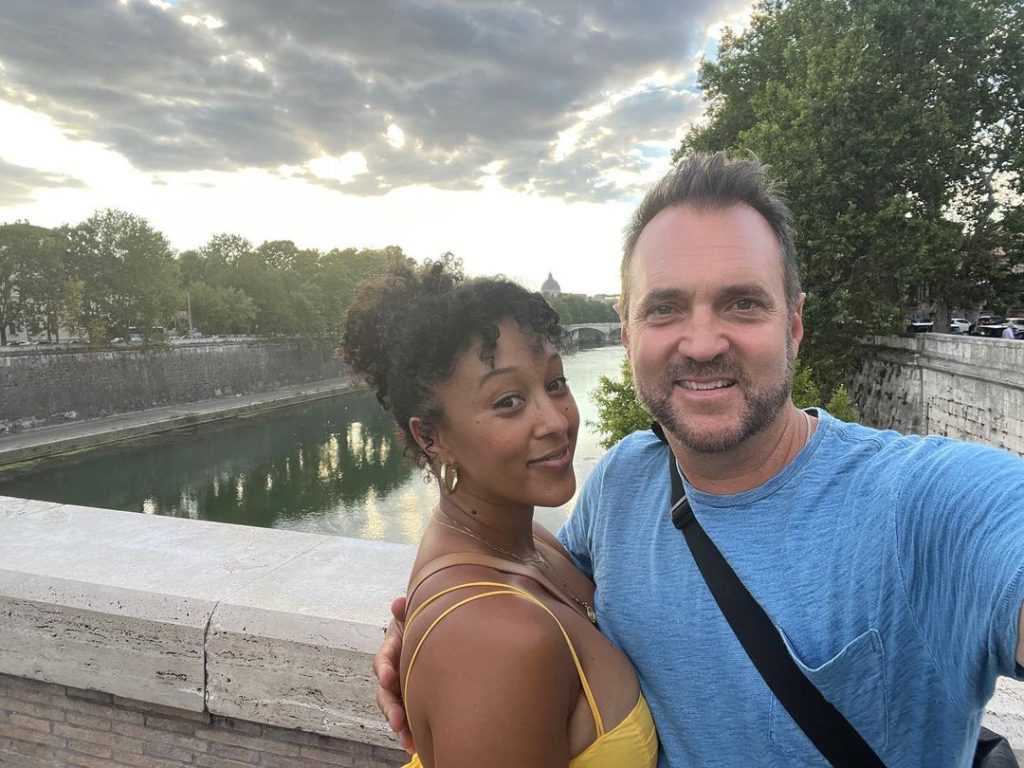 The pair met at Pepperdine University when a mutual professor introduced the two after Housley commented that he found her pretty. Mowry was not looking for a relationship and claims he won her over with his words. They shared that their secret to a healthy marriage is keeping the romance alive!
Carey Mulligan and Marcus Mumford
Actress Carey Mulligan and Mumford & Sons frontman Marcus Mumford have a romance made for the movies and they have probably known each other longer than most couples on this list. The pair first became acquainted as children, at just twelve, when they became penpals. They eventually reconnected years later.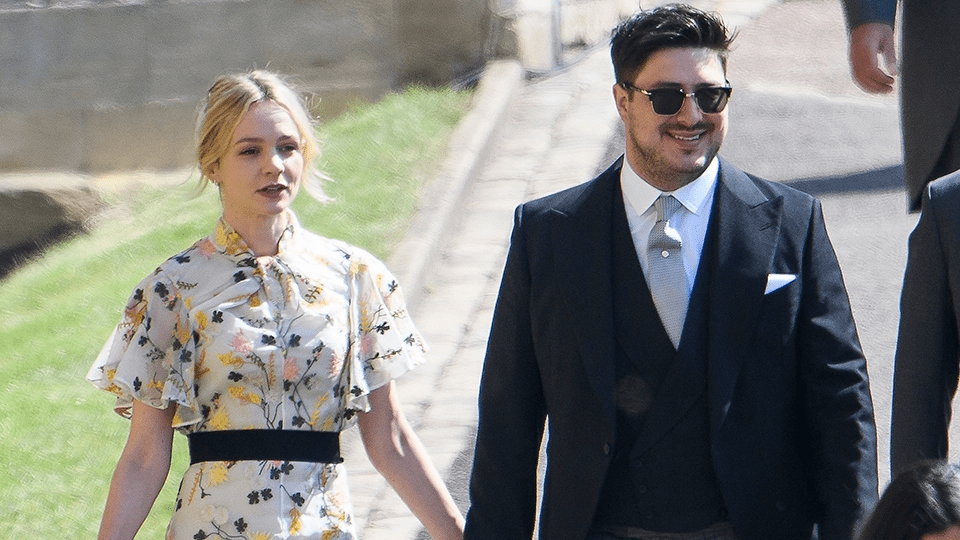 They quickly fell in love and were engaged five months after reconnecting. Mumford recounts the time Mulligan joined his band in a late-night jam session, joining in on singing "Amazing Grace." They married in 2012 in the English countryside, where Mumford's father officiated the ceremony.
Nick Offerman and Megan Mullally
Nick Offerman and Megan Mullally are one of Hollywood's most authentic, hilarious, and relatable couples. When the duo first met, Mullally was looking for a relationship with a man the same age as her. She took an interest in Offerman while they worked together on a play, and they hit it off quickly.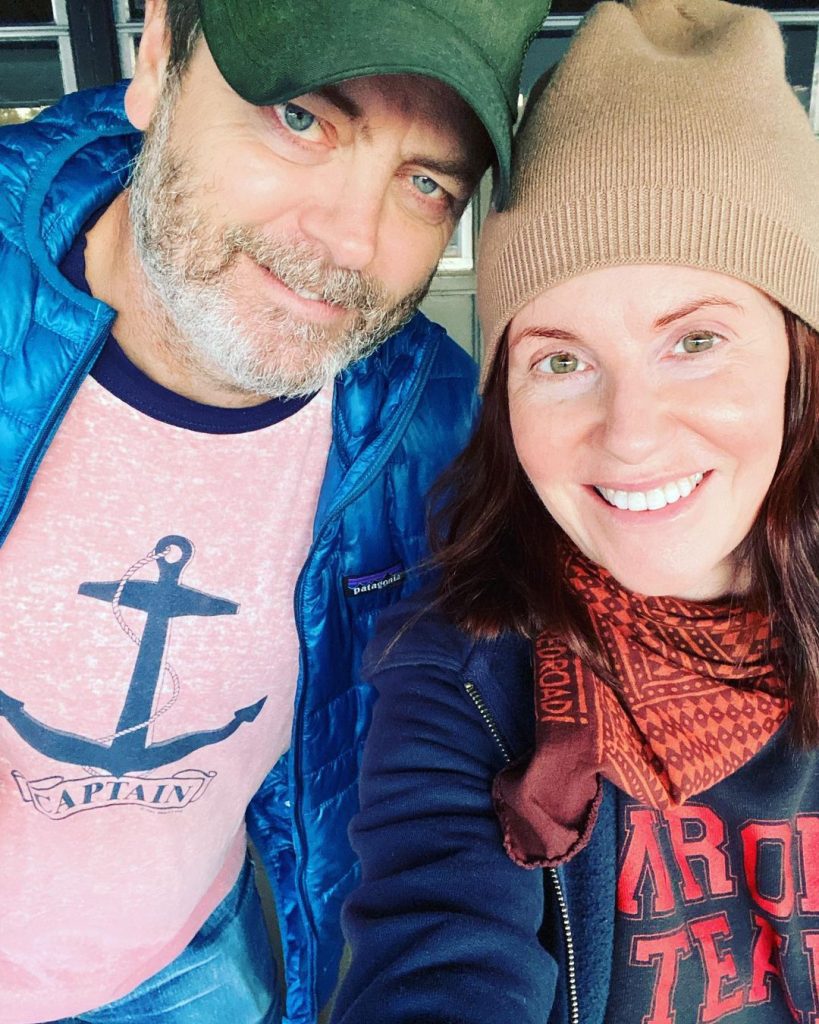 The pair invited their friends to their house for a small get-together the night before the Emmys in 2003. They shocked their closest friends when they revealed that the evening was actually their wedding. They went on a comedic tour together and have shared the screen many times since their marriage.
Tom Hiddleston and Zawe Ashton
Tom Hiddleston has always been romantic — he once flew to another country for a surprise visit with an ex-girlfriend. So it's not shocking that swept the gorgeous Zawe Ashton off of her feet. The duo met for the first time while playing a married couple in a revival of the play Betrayal in 2019.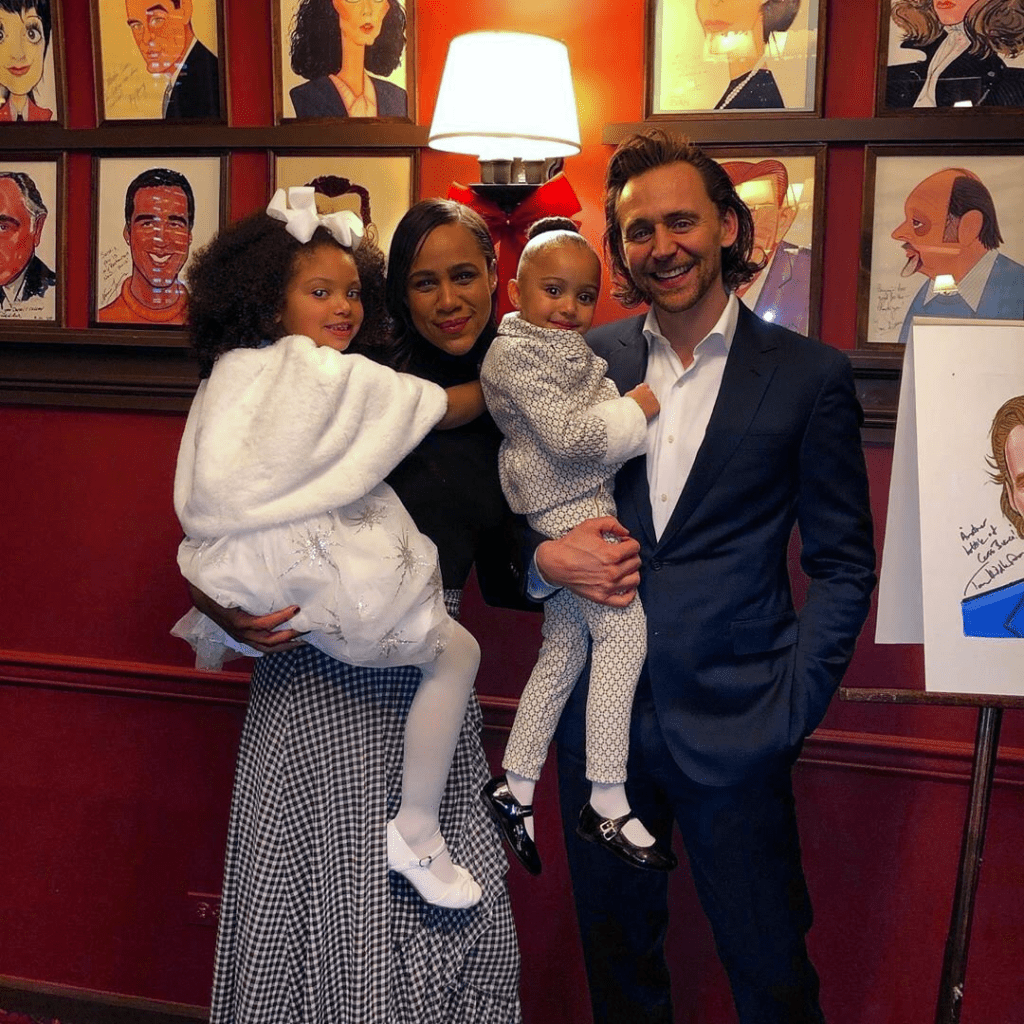 At the time, Hiddleston had just come out of a very public relationship and admitted he did not want to repeat that. Instead, Hiddleston and Ashton kept their romance intimate until revealing the engagement in 2022. The pair have since welcomed a son, and Hiddleston has said he has never been happier.
Amal and George Clooney
Alma and George Clooney are one of the Hollywood couples that seem like they have always been together. However, the pair did not meet until 2013 while attending a mutual friend's party. Alma met George Clooney's parents before meeting him later that night.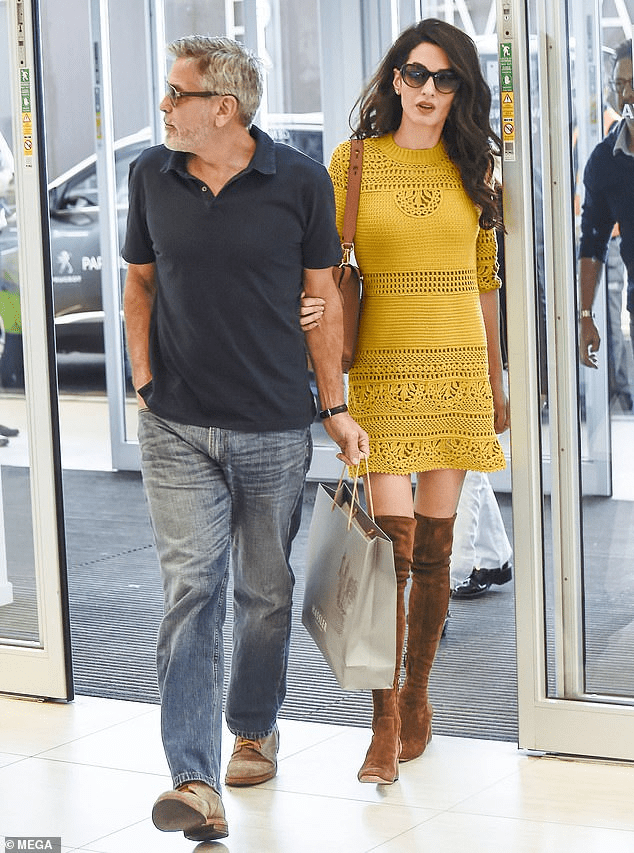 Clooney knew instantly that this was a different relationship than the others. The pair were quick to go on their first date, but Clooney denied they were dating. Shortly after, Clooney treated Alma to a safari trip. Clooney eventually proposed to her in 2014 over a romantic candlelight dinner and they married later that year.
Nicole Kidman and Keith Urban
Nicole Kidman and Keith Urban made acquaintances at an event in Los Angeles, where Kidman was immediately smitten. While Kidman had given him her phone number, Urban was a little slower to make his move. After four months, he called Kidman, and they just could not stop talking from that moment onwards.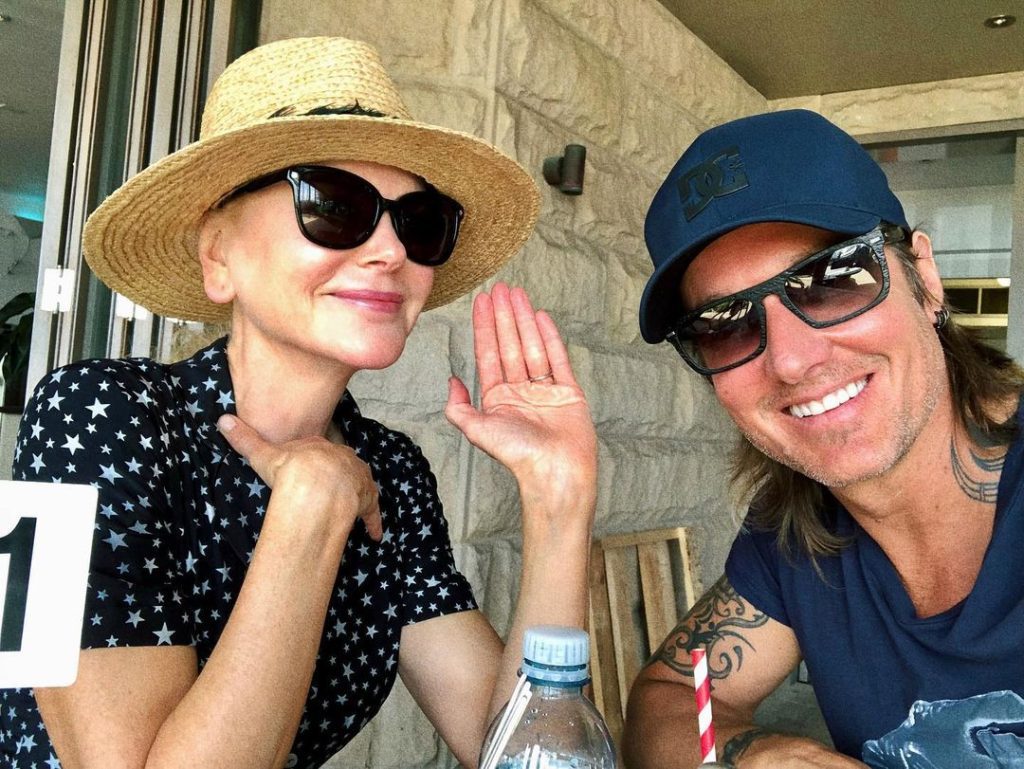 The duo tied the knot in 2006 in a romantic ceremony in Australia and have since had two daughters together. Urban says that marrying Kidman was not life-changing but life-beginning. Urban credits Kidman with being there for him while he struggled with his addiction.
Kristen Bell and Dax Shepard
Kristen Bell and Dax Shepard are one famous couple who do not make it obvious they are famous. This pair started dating sometime in 2007 and have been married since 2013. This couple's meet cute matches perfectly with their fun and charismatic vibes.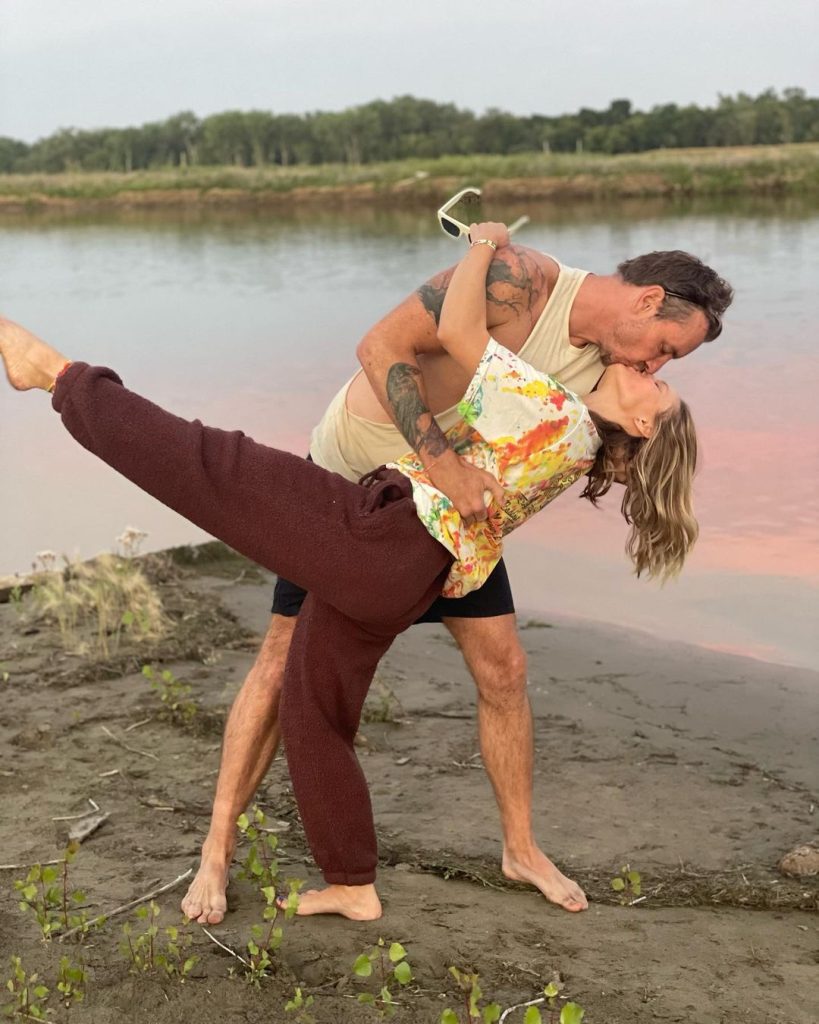 Crazily enough, Bell and Shephard did not even hit it off right away. They met at a mutual friend's dinner party, but they were not romantically linked for a while after. They eventually got engaged in 2009 and waited until 2013 to wed at The Beverly Hills courthouse.
Matt Damon and Luciana Barroso
Matt Damon and Luciana Barroso happen to have one of the most enchanting meet cutes there could be. Damon went into the bar Barroso was working at one night in Miami and instantly wanted to talk to Barroso. Eventually, the crowd began to notice Damon, so Barroso helped him hide behind her bar.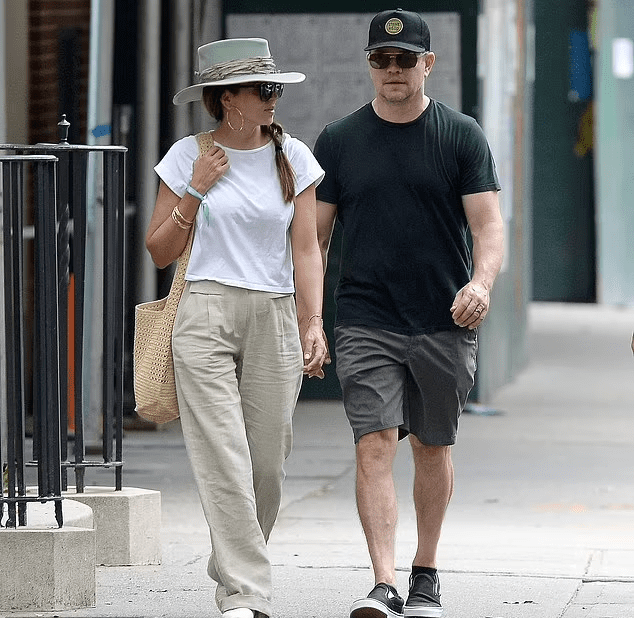 It doesn't stop there; Barroso put Damon to work helping her tend to the bar, and the relationship only blossomed from there. The couple is unsurprisingly still together today and has been married since 2015. Damon has said that their connection was instant.
David and Victoria Beckham
Pop star sensation, Victoria Beckham, and English football player, David Beckham, met in 1997 while at the height of their respective careers. Victoria claims that love-at-first-sight is real, saying she felt that with her now-husband David. The pair met at Manchesters' United player lounge.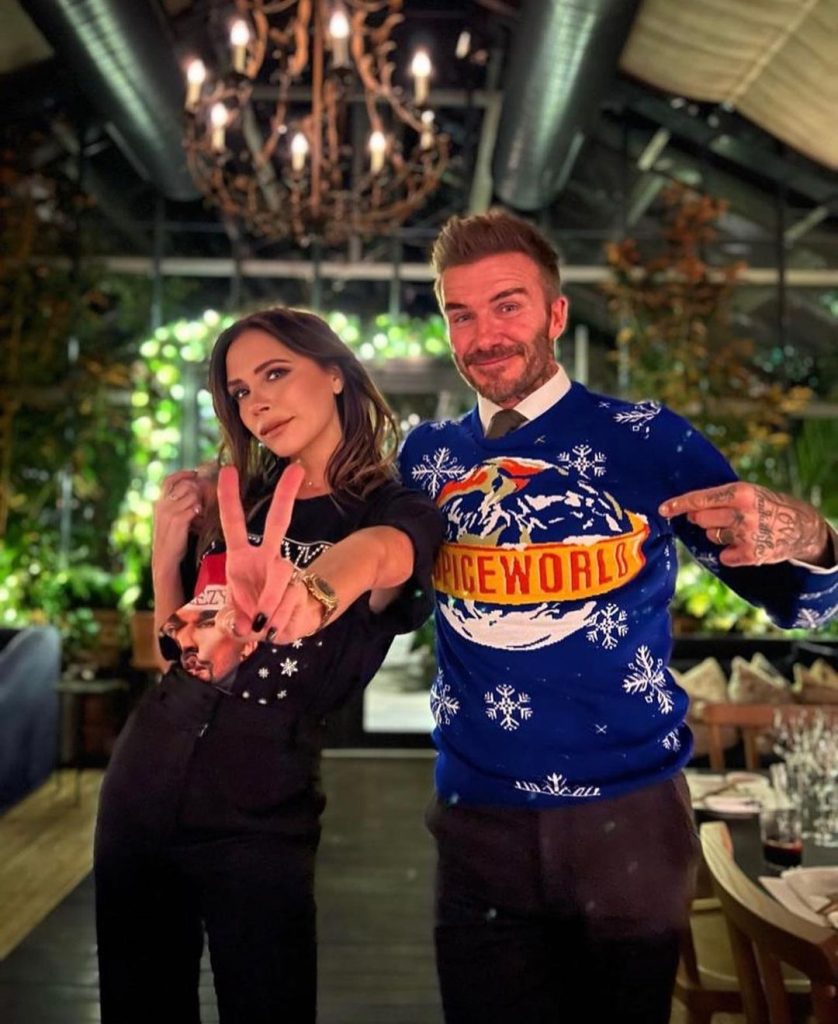 Just one year after meeting, David proposed to Victoria with a diamond ring, one of fifteen he has given her throughout their long marriage. The couple has four children together and eventually renewed their wedding vows in a private ceremony in 2017.
Blake Lively and Ryan Reynolds
This couple got to play romantic interests when they first met on the set of the film Green Lantern in 2010. However, it was not until a year later that they officially started dating. The couple first saw each other again while on a double date (with other people!).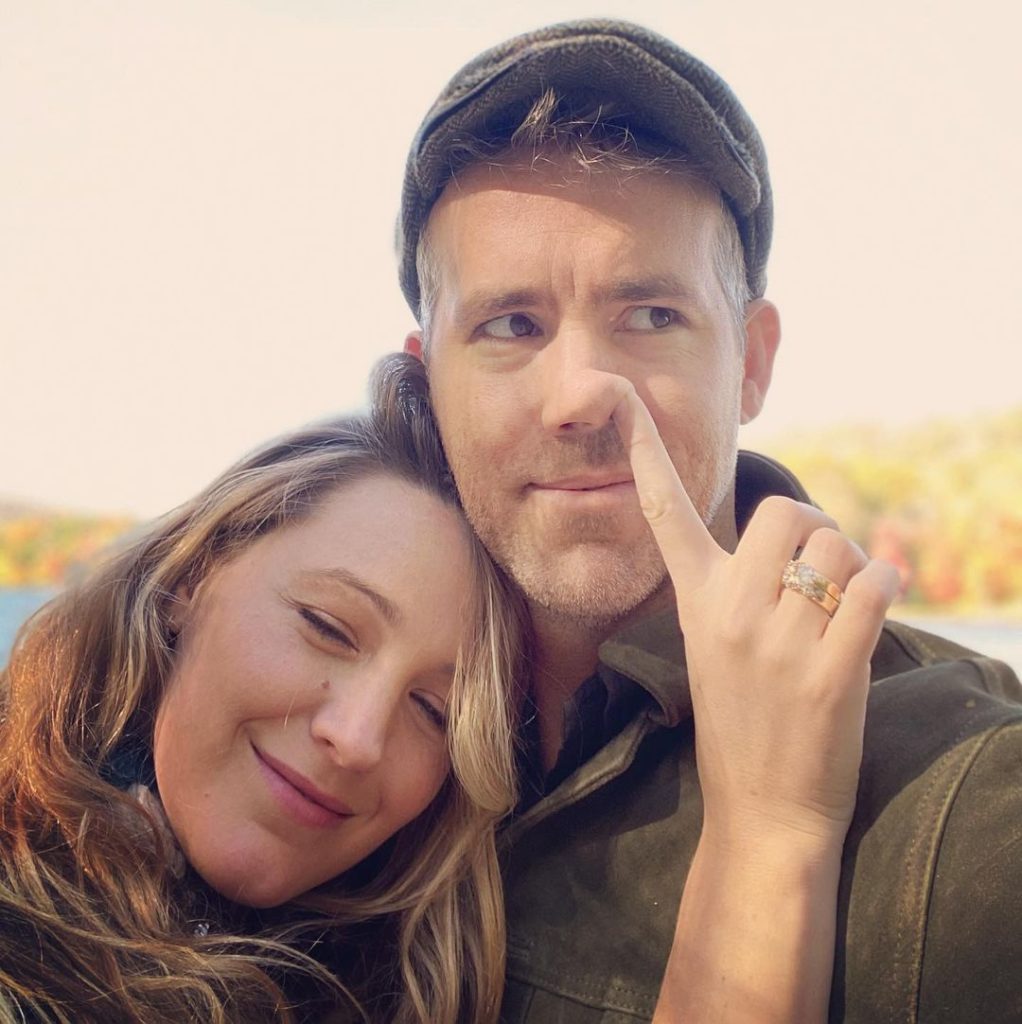 In 2012, the best-dressed and funniest couple in Hollywood tied the knot in a beautiful but secretive wedding ceremony in South Carolina. Since then, they have had three beautiful daughters together and co-chared the Met Gala in 2022. These two are definitely couple goals!
Matthew McConaughey and Camila Alves
Matthew McConaughey first set his eyes on Camila Alves in 2006 while out at a club in Los Angeles, and he could not keep them off her. For McConaughey, it was love at first sight, and he knew his future was with Camila Alves.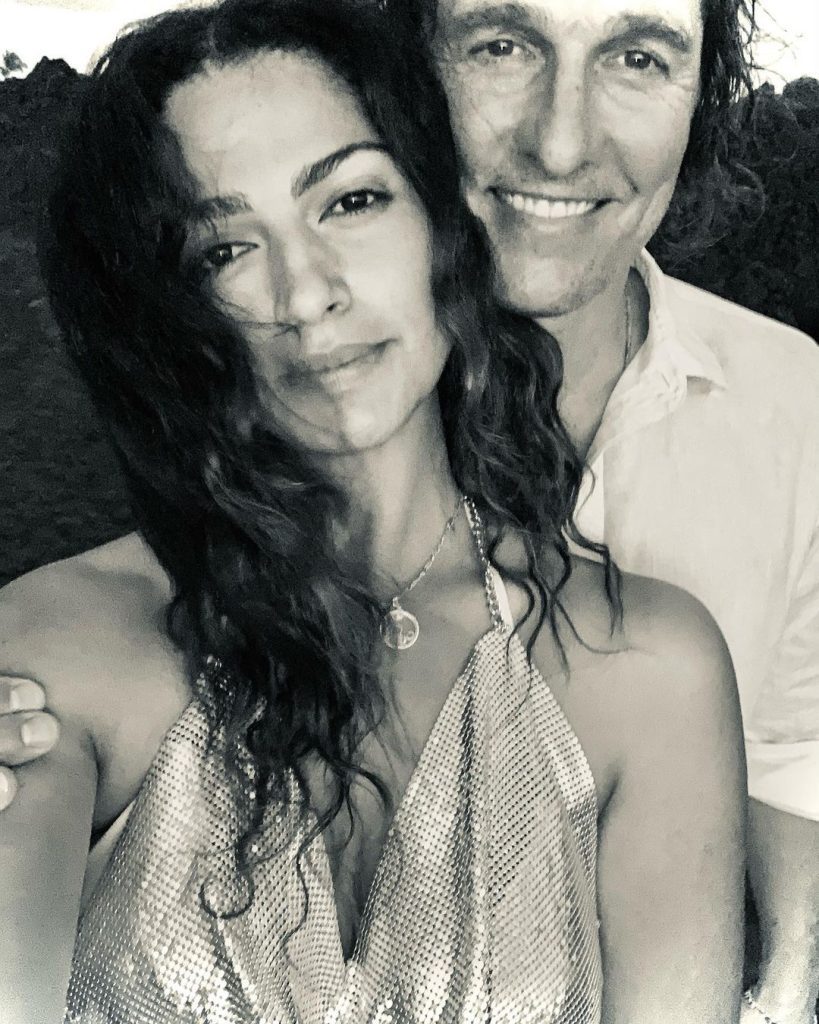 Alves, however, took her time before accepting McConaughey's date requests. After six years together, the pair were married in 2012 at their home in Texas. They celebrated the wedding by putting up a tent and hosting a stunning three-day event.
Samira Wiley and Lauren Morelli
Samira Wiley and Lauren Morelli met on the set of their television series Orange Is the New Black. Wiley played a lead character, while Morelli served as a lead writer on the show. At first, they were strictly friends, as Morelli was already married.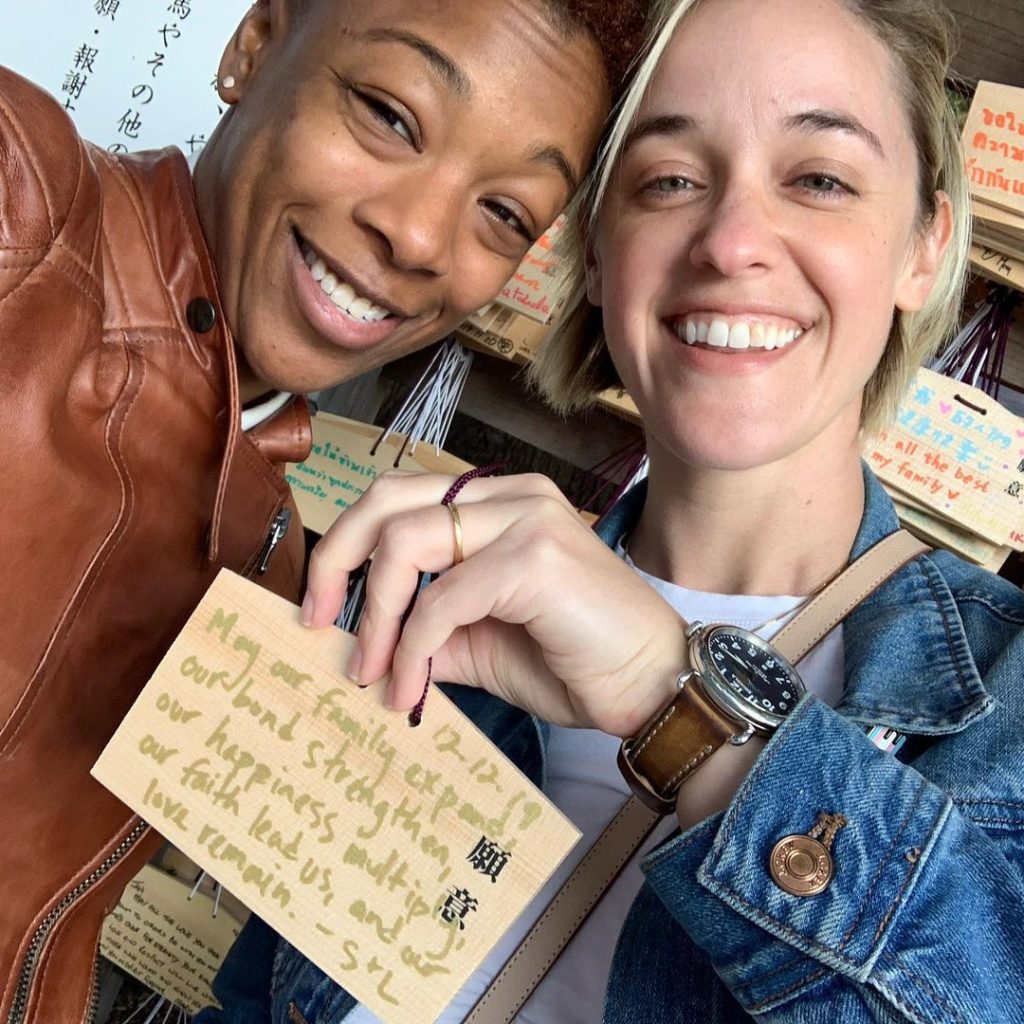 However, the duo officially became a couple in 2013 after Morelli divorced her husband. Morelli eventually popped the question after they dated for three years, and they tied the knot in Palm Springs. In 2021, their duo turned into a trio when they welcomed their first daughter together.
Amy Schumer and Chris Fischer
It is all thanks to comedian Amy Schumers' assistant that this couple was able to meet. Schumers' assistant was Chris Fischers' sister, but the pair did not get to meet immediately. It was not until Schumer and Fischer were both attending a mutual friend's birthday party that the two hit it off.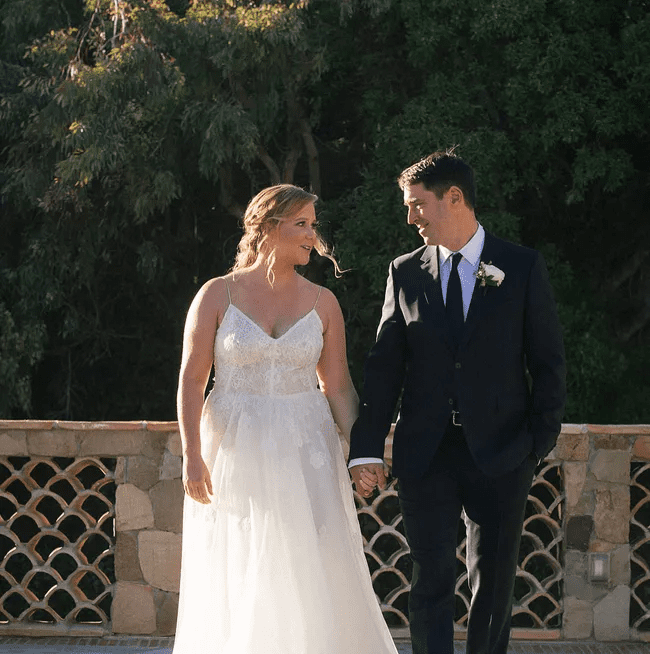 They knew their love was real instantly, and the pair married in 2018, after about one year together. They gave birth to a beautiful son together in 2020. Recently, Schumer talked about learning and growing with her husband after his recent autism diagnosis.
Faith Hill and Tim McGraw
Faith Hill and Tim McGraw are one of country music's most powerful couples. They first met in Nashville in 1994 while seeing other people. While they did not get together immediately, Hill joined McGraw on the Spontaneous Combustion tour. It was instantaneous for the pair, and they decided to wed in October 1996.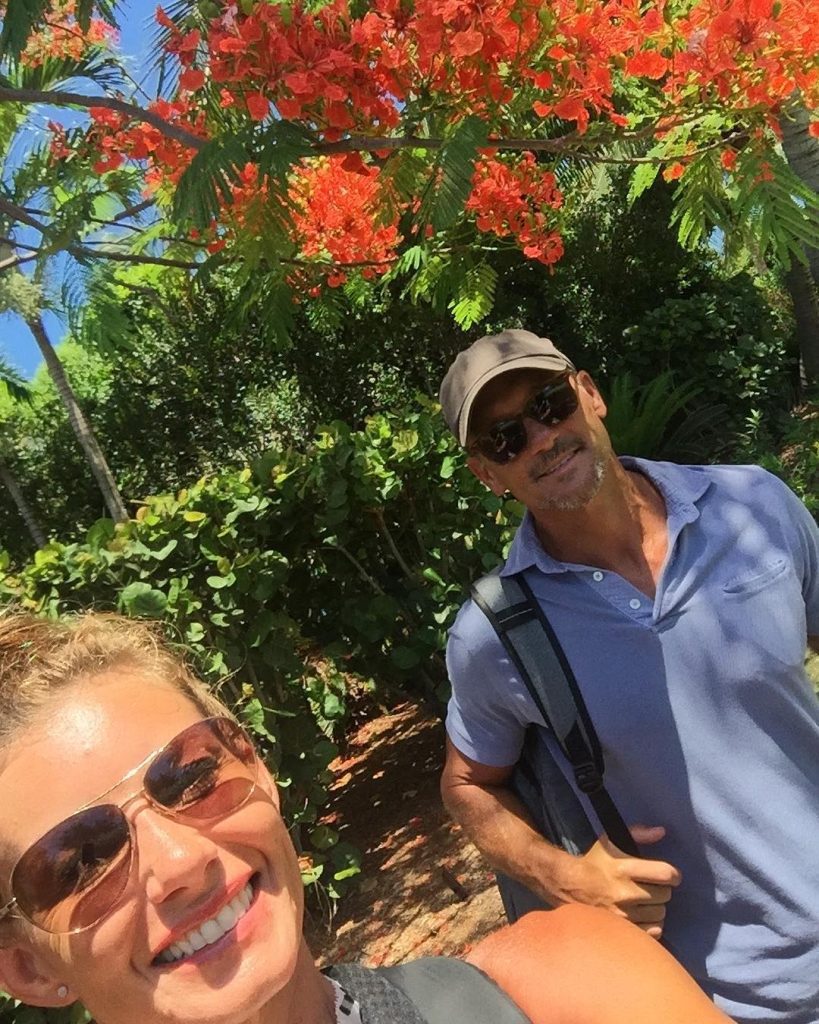 McGraw proposed to Hill during the tour, just before going on stage to perform at a country music festival. They continued to travel together around the world on their Soul2Soul tour. While traveling, they grew their family by three. McGraw says that Hill has always stood by his side and calls their love everlasting.
Kym Johnson and Robert Herjavec
If you are looking for love, Dancing with the Stars is maybe the place to go. Kym Johnson and Robert Herjavec met for the first time when they were paired up together in the dance competition. Herjavec is best known as one of the infamous "Sharks" on the reality show Shark Tank.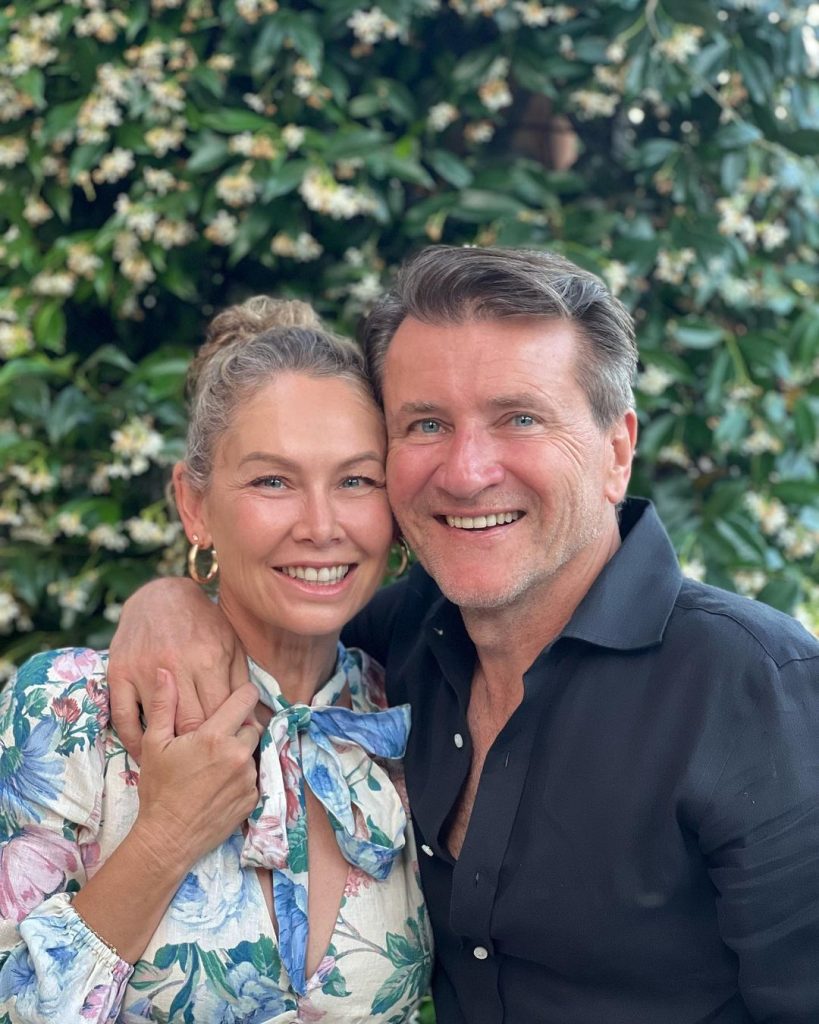 Johnson and Herjavec made things official after Herjavec's divorce. In July 2016, they celebrated their marriage in a beautiful ceremony and welcomed their twins a few years later. Johnson says she feels like she has been with Herjavec her whole life.
Nikki Bella and Artem Chigvintsev
Niki Bella and Artem Chigvinstev have worked hard to keep as much of their relationship as private and intimate as they can. Bella, best known for her time as a WWE champion, met Chignvinstev on Dancing with the Stars in 2017.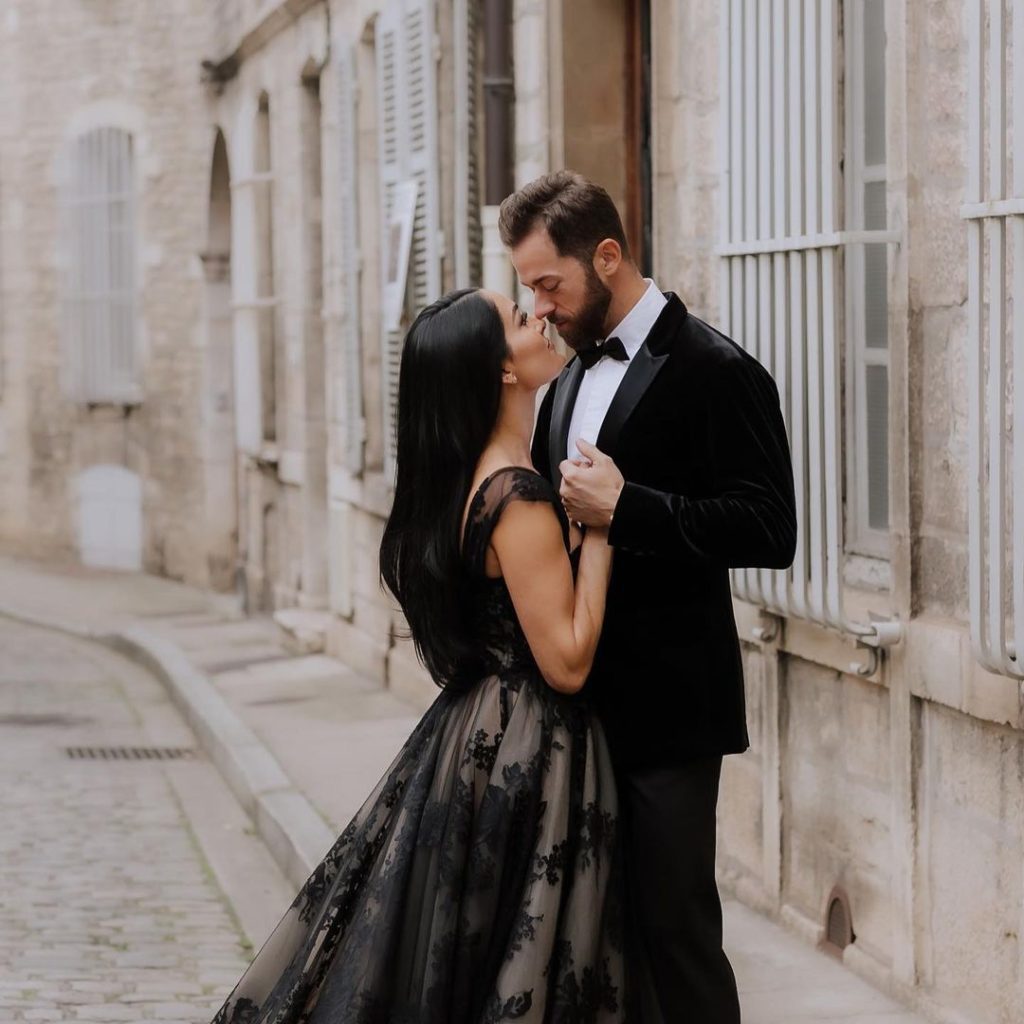 The two were paired together during Bella's stint on the hit dancing competition, and they got engaged in 2019. However, they have not shared details on if they were married in a secret ceremony or are waiting. The couple welcomed their son in 2020.
Tom Brady and Gisele Bundchen
You could say it was love at first sight for this adorable couple. Tom Brady and Gisele Bundchen first set eyes on each other at a mutual friends' party in 2006. The pair got invited to the party as a blind date. Bundchen said she almost did not even go on the blind date.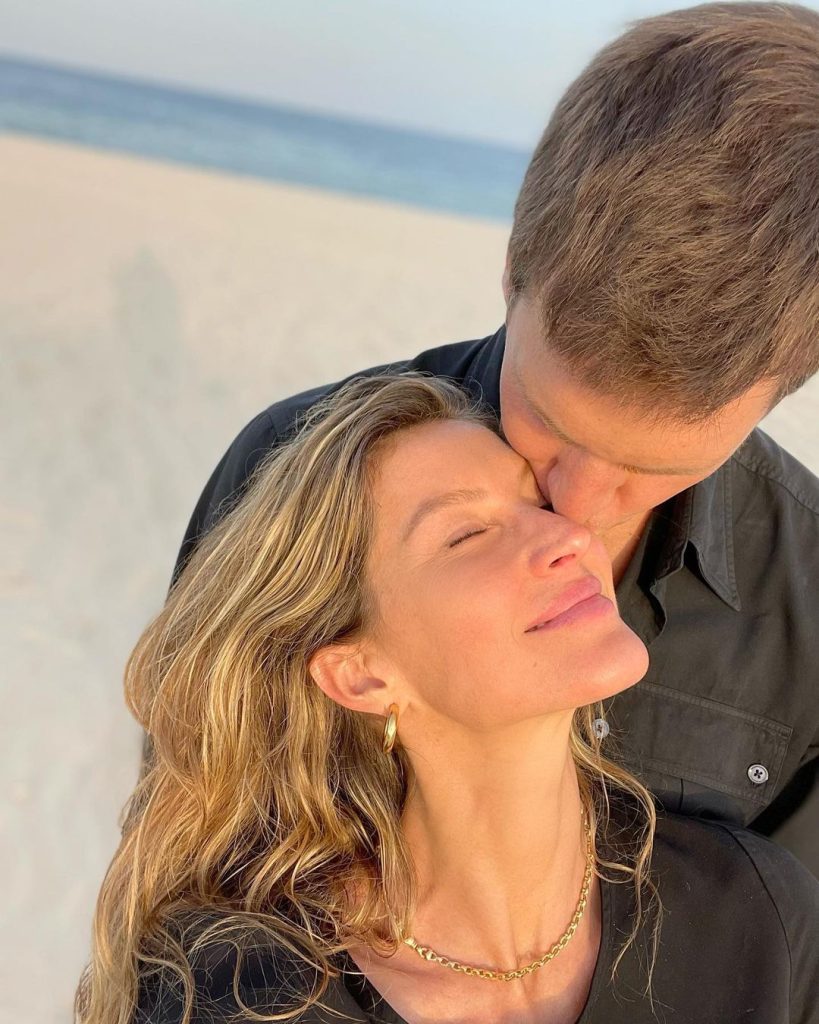 Bundchen had been on a lot of blind dates recently and was finding herself tired of them. Brady and Bundchen are both grateful that she decided to go. This couple is so in love that they threw a second wedding just two months into their new marriage.
Kevin Bacon and Kyra Sedgwick
This duo met for the first time in 1987 on the set of Lemon Sky. However, they technically met in 1978 when a young fan, Kyra Sedgwick, met Kevin Bacon after his performance of his off-Broadway show. Although Bacon doesn't remember the interaction, it was on the set of their first film together that the sparks began to fly.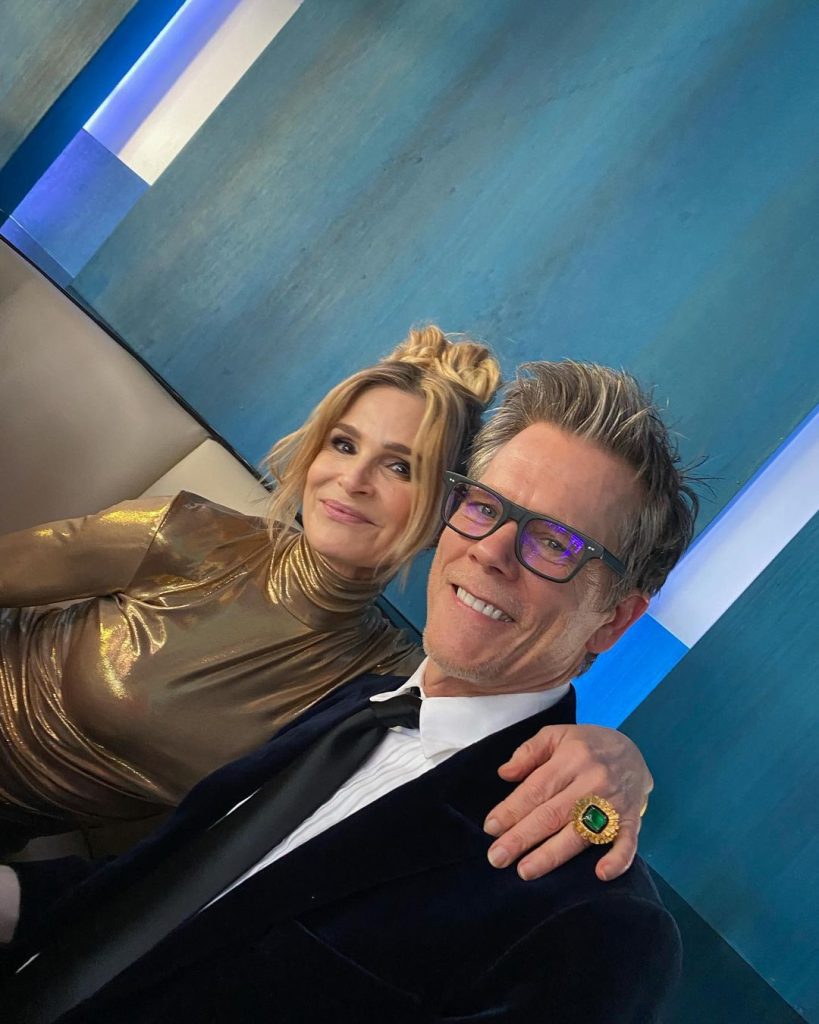 Bacon revealed that, during filming, he would arrange and pay for dinner for the entire cast, hoping Sedgwick would join them. The duo married in 1988 and has since had two children together. Sedgwick recently shared that, upon realizing she was in love with Bacon, she knew he was the one and that Bacon was her soul mate.
Serena Williams and Alexis Ohanian
Serena Williams and Alexis Ohanian's first meeting was all by chance and incredibly adorable. The pair met each other because they were staying in the same hotel in Rome and Ohanian sat near Williams. The two hit it off pretty quickly.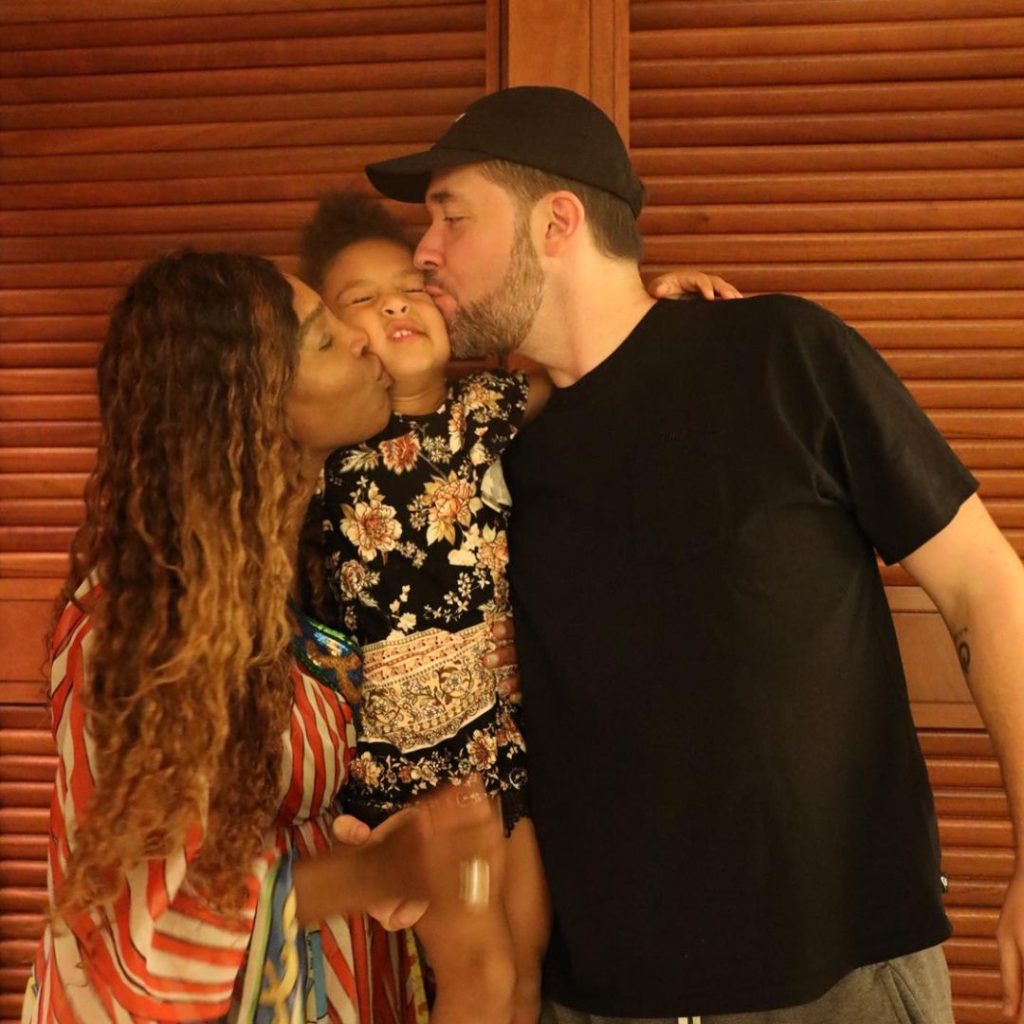 One year later, Ohanian brought Williams back to the same hotel and table to propose to her. In 2017, Williams accidentally announced her pregnancy on Snapchat and gave birth to their daughter five months later. They tied the knot shortly after.