Highway To Hell…Michigan: 45 Places With Weird And Funny Names We Can't Believe Are Real
By Jhoana C October 23, 2022
---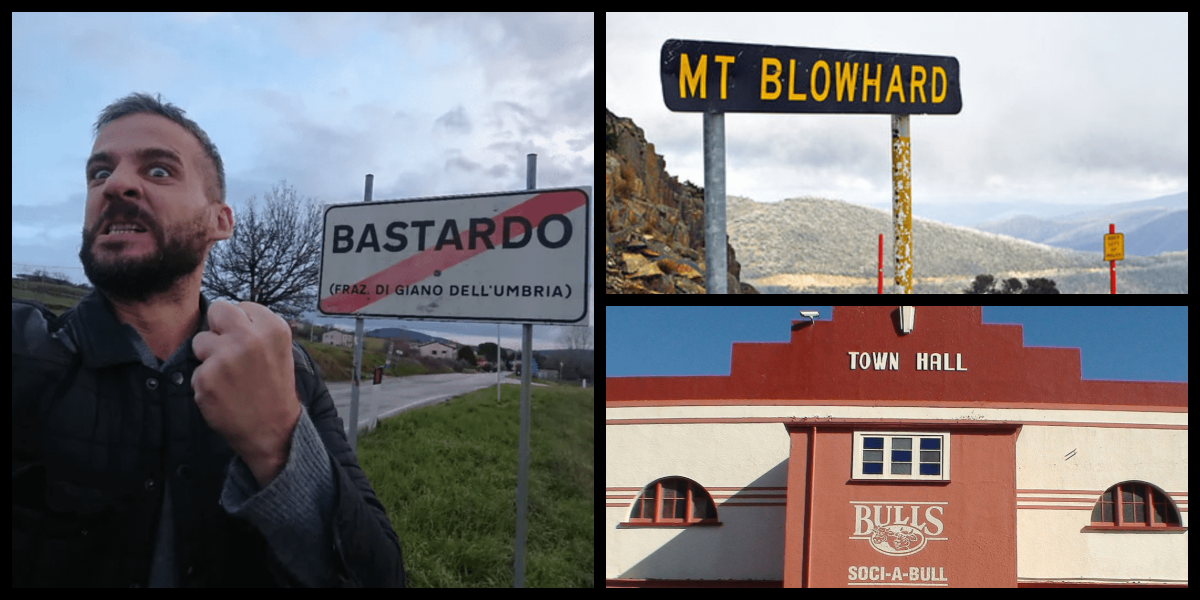 We've come across babies with strange, unpronounceable names before. And if you liked those, you'll enjoy this list of 45 places with names that are funny and downright weird. Most places on Earth have names with interesting backstories, perhaps a heroic deed of a local or the generosity and courage of the person who established them.
These towns, however, have none of that. Some got their names because someone was bored, because of deals with companies, or even because of arguments that were never settled. Want to take a vacation to Batman? How about paying a visit to Horní Police?
Would you want to live in a place with a name you can't even spell correctly? What's even worse: would you like to live in a city that has an ambiguous and possibly offensive name? If you want some good laughs, here are 45 places that have the funniest names ever.
1. Lake Ham, Minnesota
For people who love ham, this place is the bomb. If the lake had real hams floating in the water, people would leave the metropolis and flock to it. New York City? Who cares? The best place to raise children is where there is an endless supply of ham.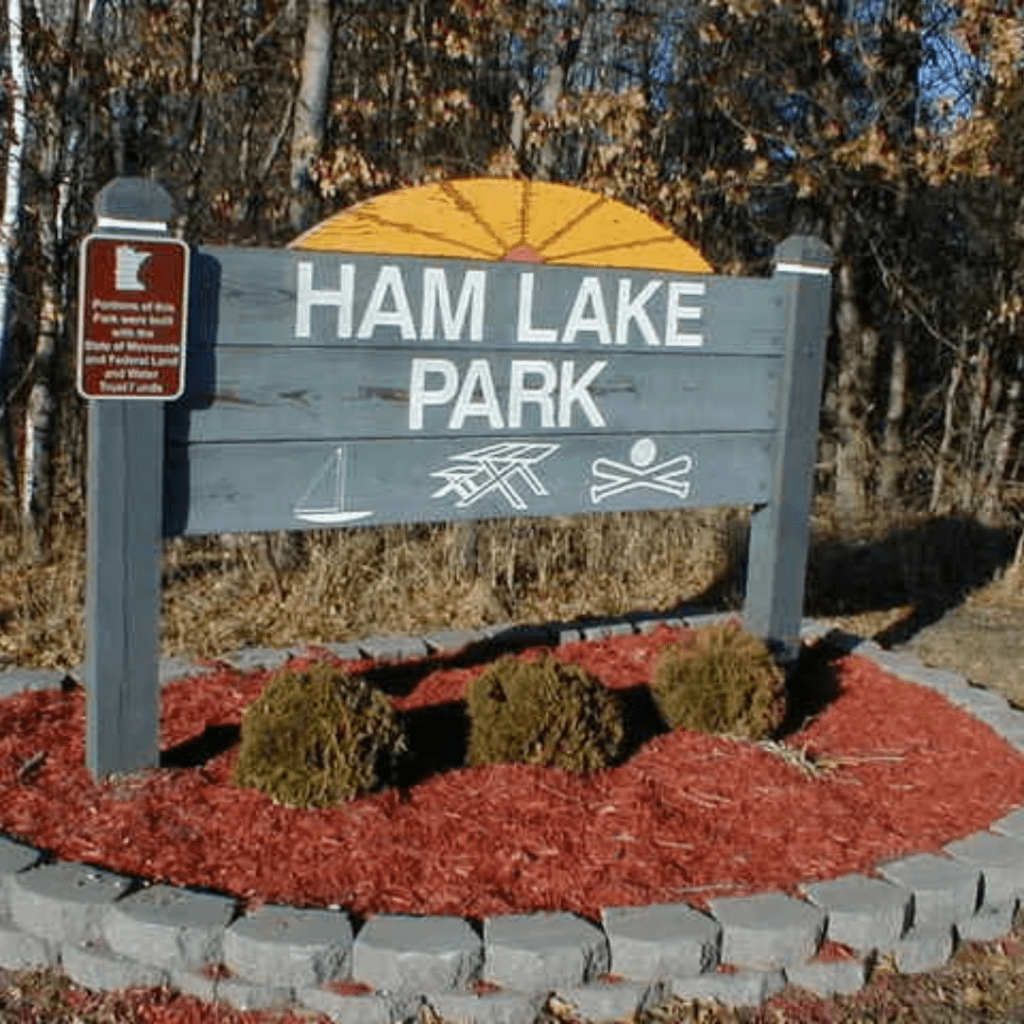 Ham Lake in Minnesota is located in Anoka County and has a population of barely 20,000 people. From the name of the place, you can judge that you'll get the bucolic feel of a peaceful rural life, and if you're tired of the big city, it might be the best place for you.
2. Moosejaw, Saskatchewan, Canada
Located in southern Saskatchewan, Moose Jaw has a population of less than 50,000 and is the fourth-largest city in the region. One of the place's most interesting features is the network of underground tunnels that connect various buildings. The tunnels were originally built as an underground system but were abandoned.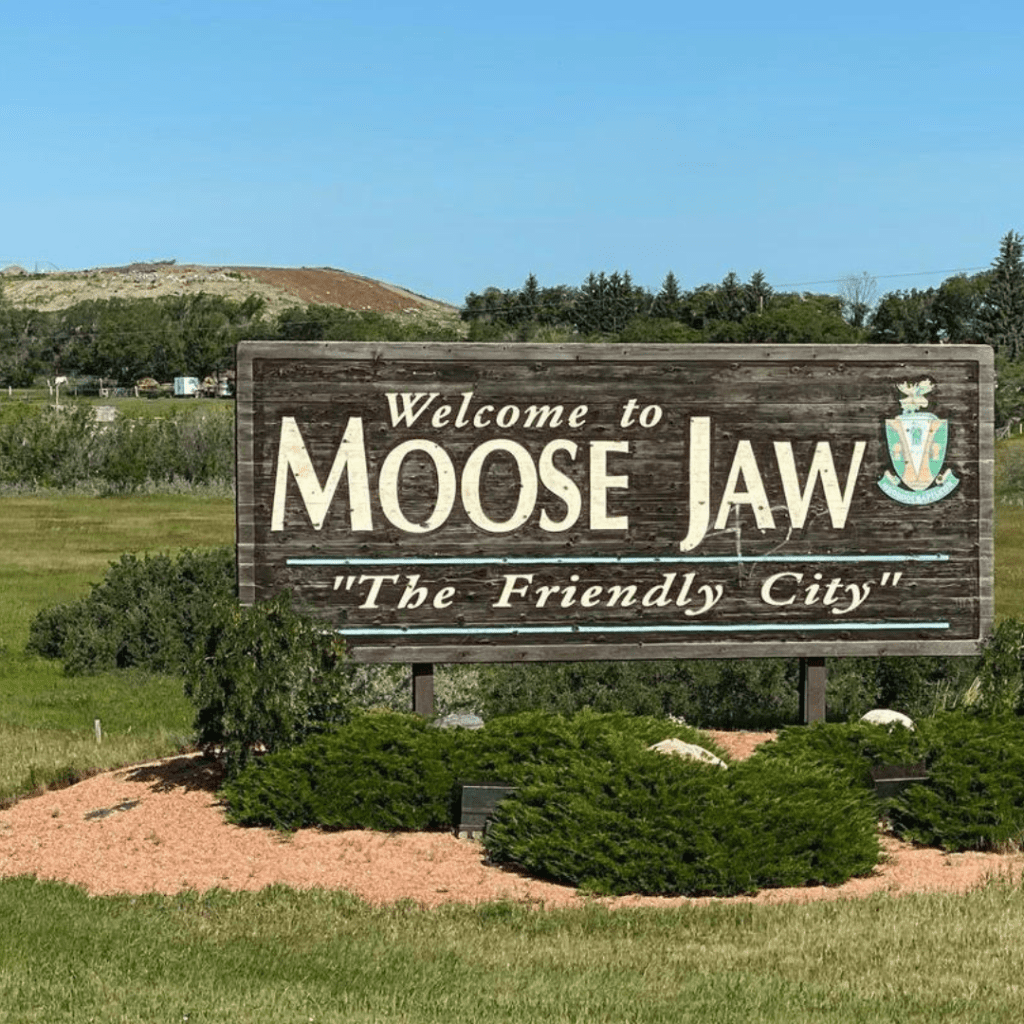 The place was featured in the Harry Potter movies and was the hometown of a professional Quidditch team called the Moose Jaw Meteorites. Well, Moose Jaw might be a little town, but it boasts the distinction of being included in one of the biggest movies of all time.
3. Llanfair­pwllgwyngyll­gogery­chwyrn­drobwll­llan­tysilio­gogo­goch, Wales
This has got to be one of the most difficult names to pronounce. The name was actually coined as a publicity gimmick in the 1860s, but the locals refer to it as Llanfair. The village has two sections; you'll find most of the older residences in one and the new buildings in the other.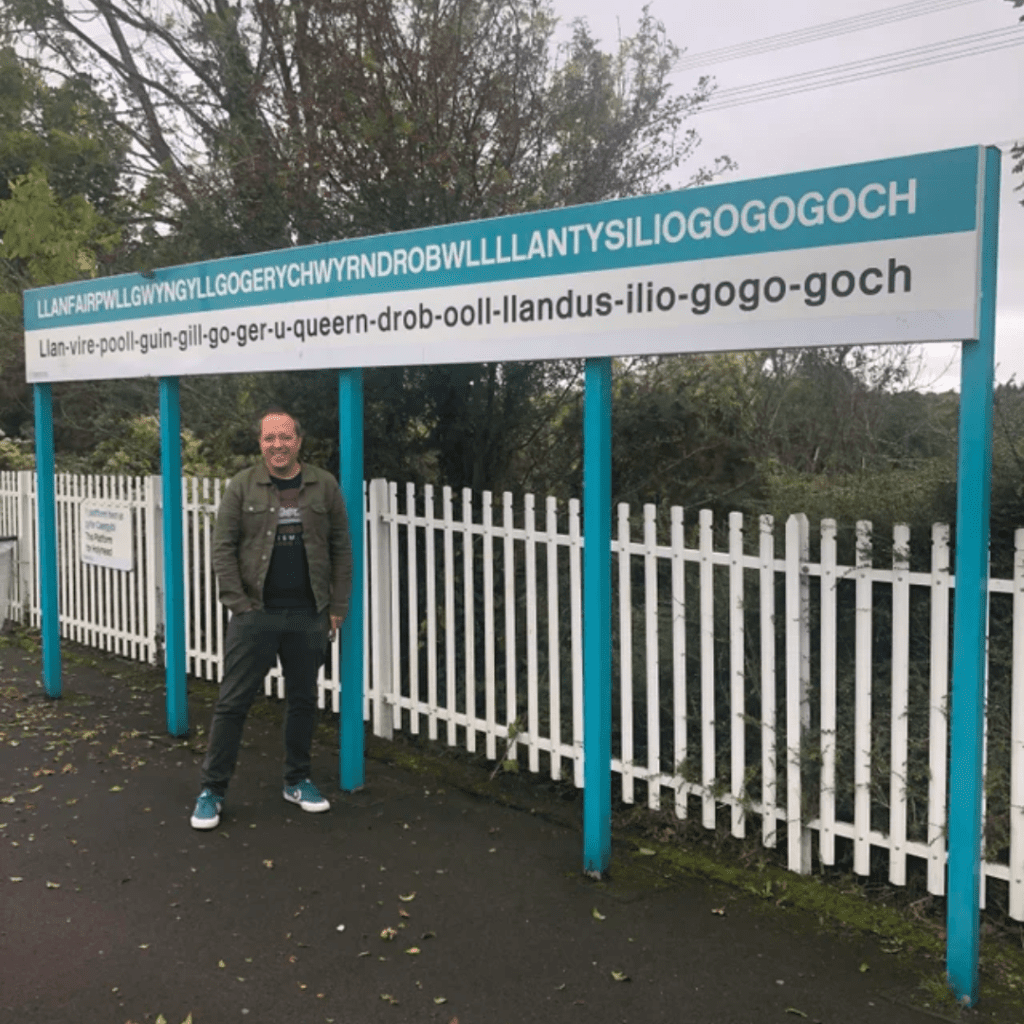 Llanfair­pwllgwyngyll­gogery­chwyrn­drobwll­llan­tysilio­gogo­goch is famous for having the longest one-word place name in Europe, but it isn't the longest one-word place name in the world. That honor belongs to Taumata­whakatangihanga­koauau­o­tamatea­turi­pukaka­piki­maunga­horo­nuku­pokai­whenua­ki­tana­tahu, which is in New Zealand. A 2011 survey revealed that over 70% of the residents could speak Welsh.
4. Dinosaur, Colorado
Well, this is the place for people who love the Tyrannosaurus Rex and his siblings and cousins. The statutory town located in Moffat County was originally known as something else. It was renamed Artesia and then finally became Dinosaur in 1966.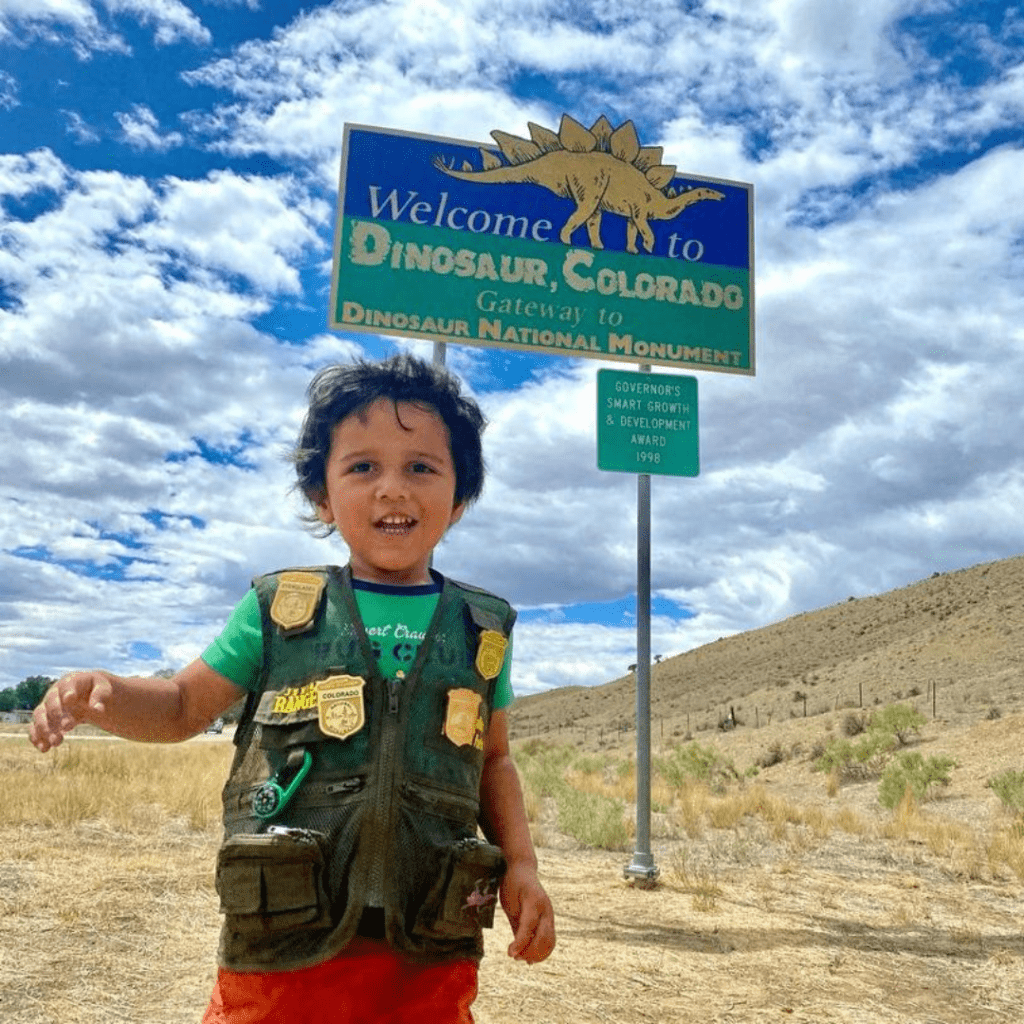 To be fair, the town has prehistoric sites, and one of the most popular is Castle Park Archaeological District, a residential site inhabited during 1500-1000 B.C. Dinosaur was featured in the 2009 issue of Marvel Comics' Dark Avengers, and it is also known as Molecule Man's hometown.
5. Oatmeal, Texas
How would you like to have breakfast in Oatmeal, Texas? Or perhaps have some oatmeal cookies? German families first settled in Oatmeal back in the 1840s. The place's name is considered an alteration of someone named Mr. Othneil, the town's first gristmill owner.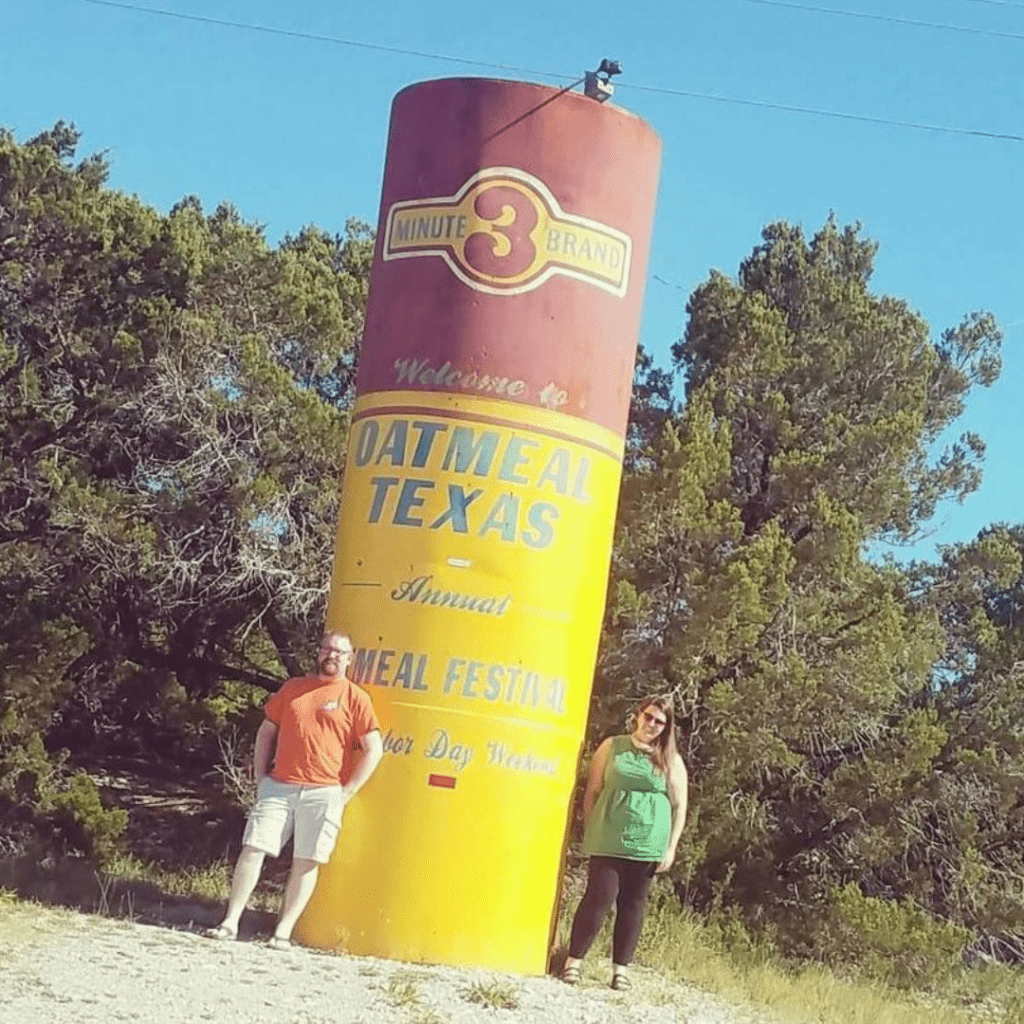 Oatmeal was taken off the map in 1978, and upon finding out, residents banded with people from Bertram and came up with the Oatmeal Festival. They contacted major producers of oatmeal, and the festival, held on Labor Day weekend, was born.
6. Horní Police, Czechia
Everyone, let us introduce you to a place called Horní Police. No, we're not referring to a place where horny police officers reside, but it's a place where we have to see for ourselves in the future. In our opinion, this takes the cake when it comes to weird place names.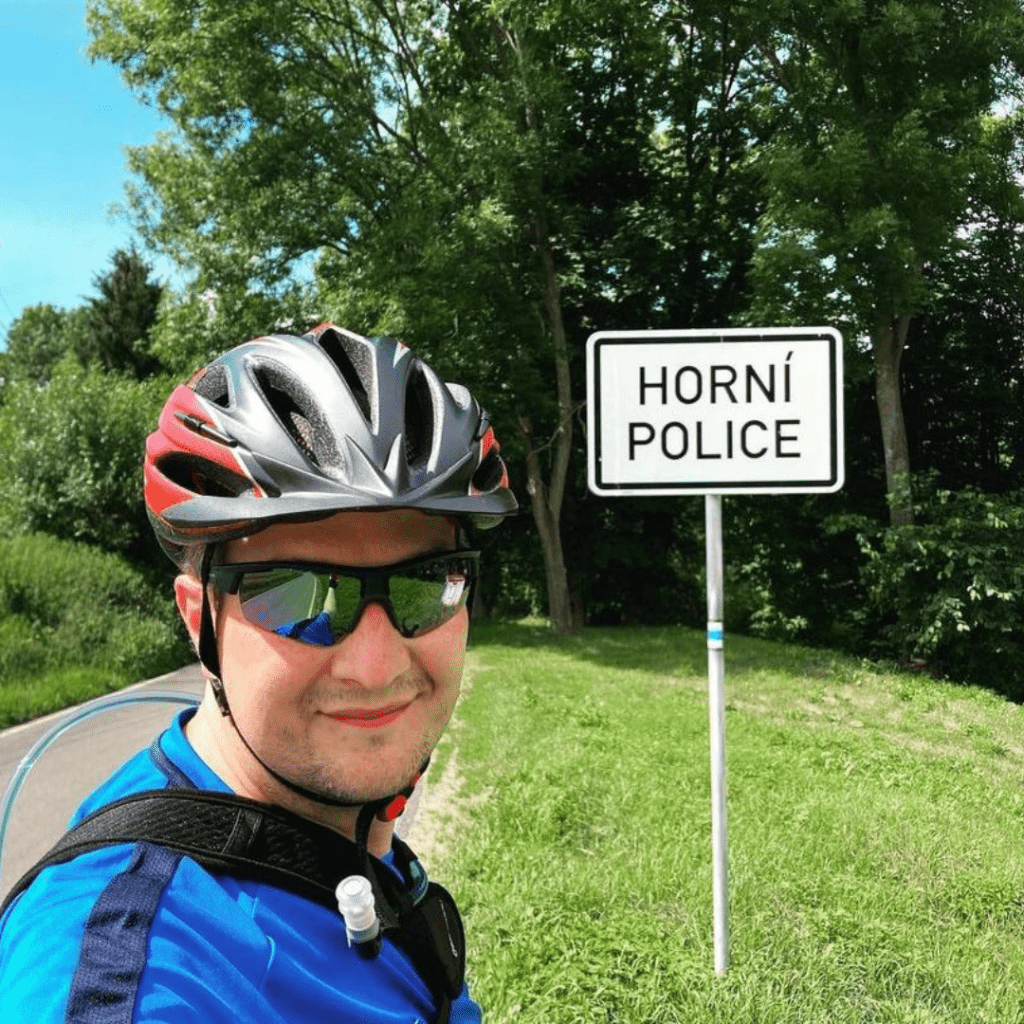 Horní Police has a population of less than a thousand and is about 70 kilometers north of Prague, the Czech Republic's capital. So, if you're ever in Prague, you might want to drop by Horní Police and take a photo with the road sign.
7. Beer, England
Now, this is a place habitual drinkers would love to go to. Nestled along the beautiful Jurassic Coast, the village of Beer forms part of the country's first natural World Heritage site. It is quite popular for its beach, where holidaymakers often flock.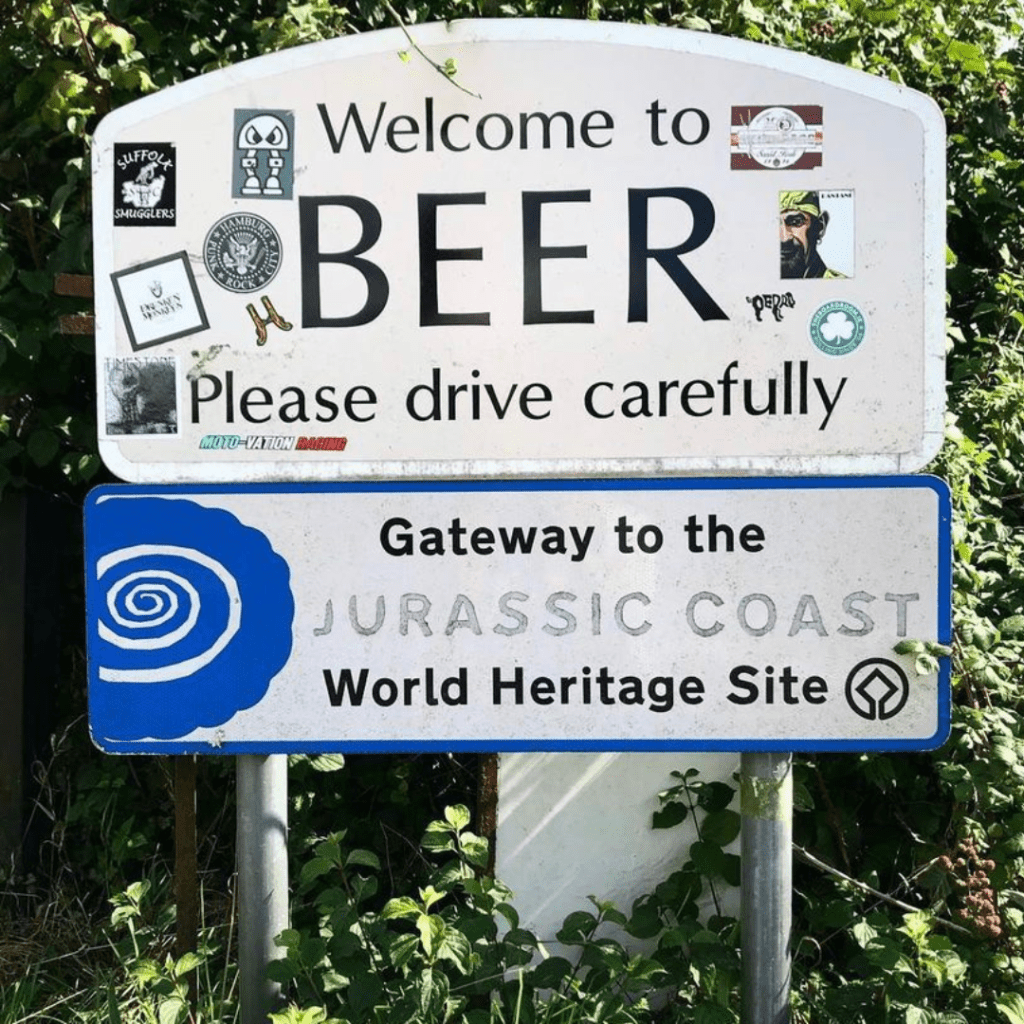 Please don't make any beer jokes about it! The village is renowned and has won countless accolades, including earning the Country's Top Picnic Spot. How many villages can say that? Make sure you bring a camera when you visit because picturesque sights will greet you.
8. Okay, Oklahoma
Before we go any further, allow us to say that we're glad this place is OK. Located along the bank of the Verdigris River, it has a population of approximately 1000 people. Such a quiet place, don't you think? The town got its name from the OK Truck Manufacturing Company.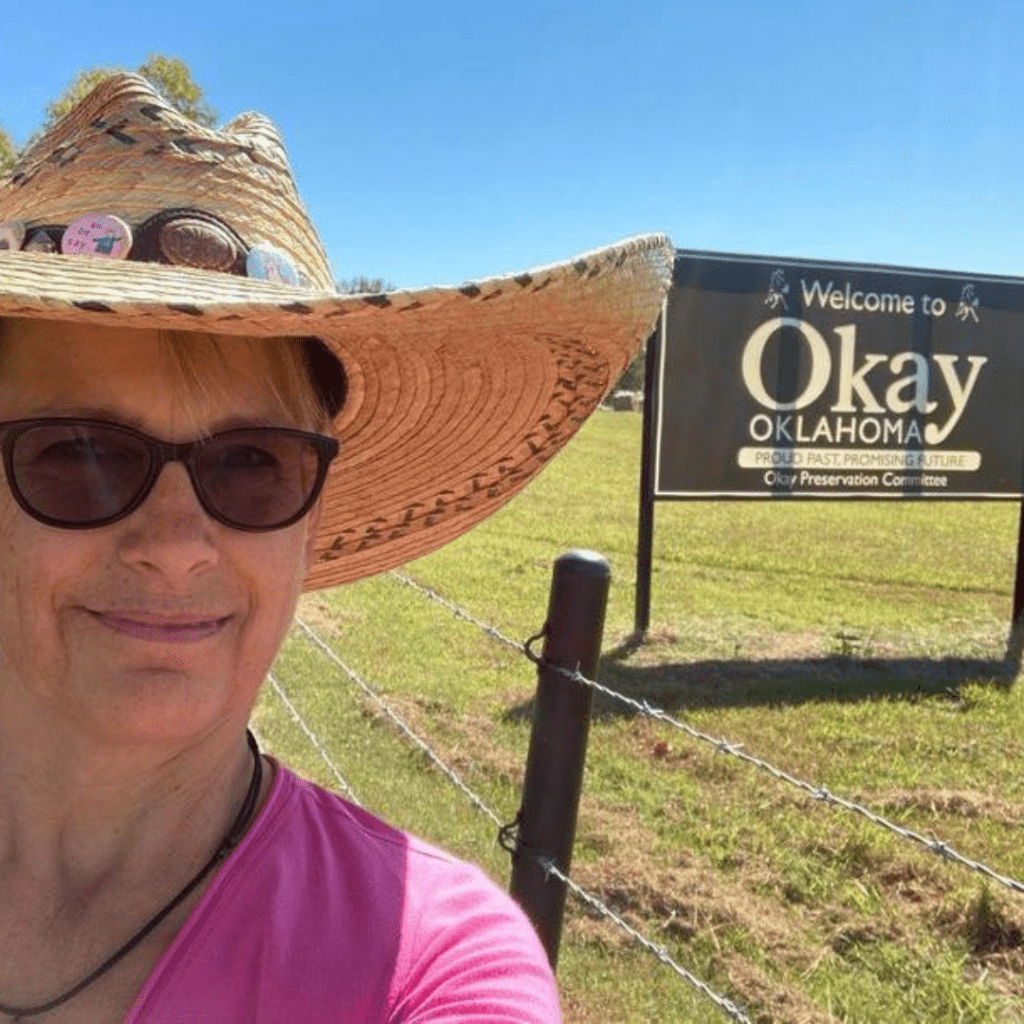 We'd much rather live in a town that's named Okay than in a place called Hell. What address would you rather write for your correspondence? However, we're wondering how okay the town is considering that people don't seem to want to live there.
9. Nasty, Hertfordshire, England
Would you want to live somewhere nasty? Well, then, this might be the city for you. Nasty is in Hertfordshire, England, and it's about 27 miles away from the capital, London. If you're into world heritage sites, you're in for a treat.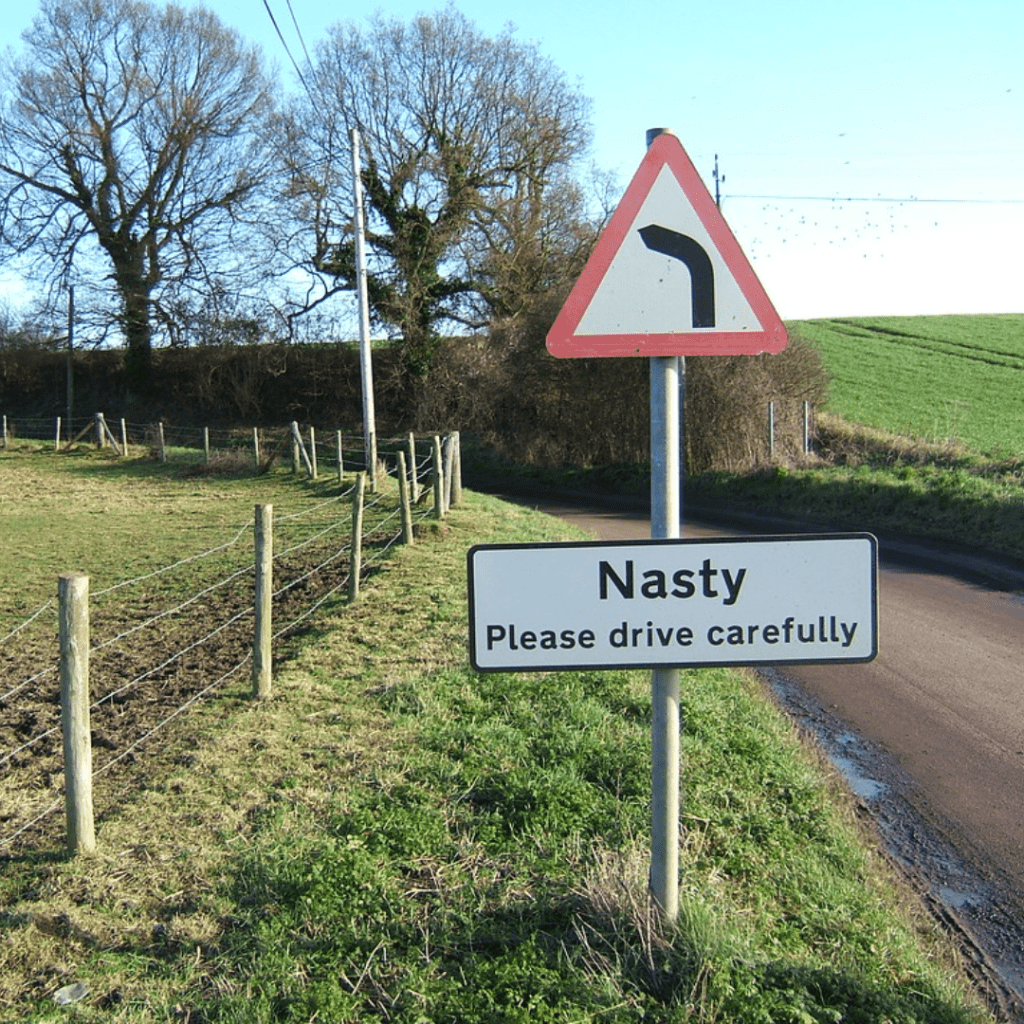 Curious how the place got its name? We are, too. However, not even extensive research could help us find any information about it. Would you tell us what you can find? Because we're itching to get to the bottom of things too. We can only hope that the place isn't literally nasty.
10. Carefree, Arizona, USA
Well, this is a town with a more pleasant name compared to the others on this list. Carefree, in Arizona, is an upscale residential area today. It was conceived in the 1950s by two business partners, but it wasn't until 1955 that land sales in the area began.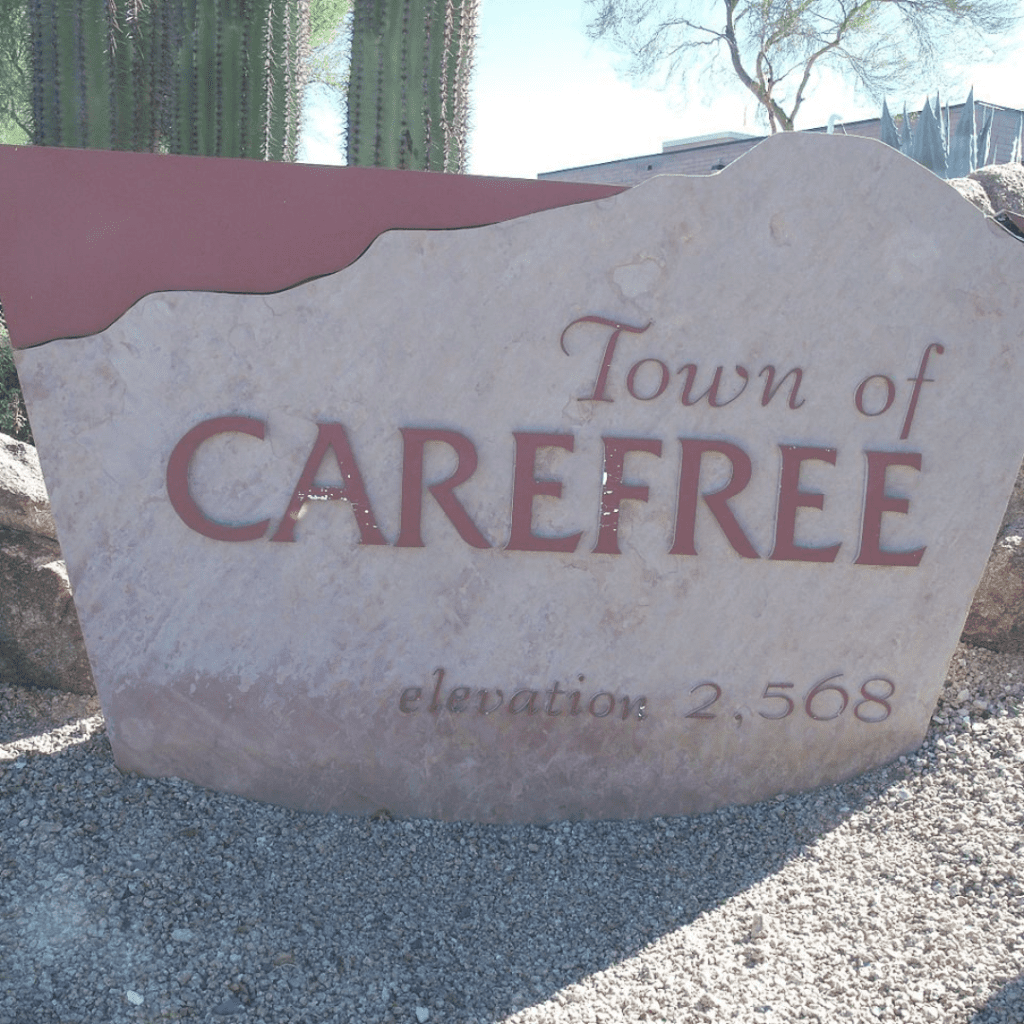 Bordered by Scottsdale and Crave Creek, Carefree used to be the home of Southwest Studios, originally called Fred Graham Studios, after the actor and stuntman who founded it. Most people think that Cave Creek and Carefree are a single community, but they are separate entities.
11. Pie Town, New Mexico, USA
This is a place where people who love pies can move to. The name alone sure is very inviting. The town even has an annual pie festival on the second Saturday of September every year. The town's name came from an early bakery that specialized in dried-apple pies.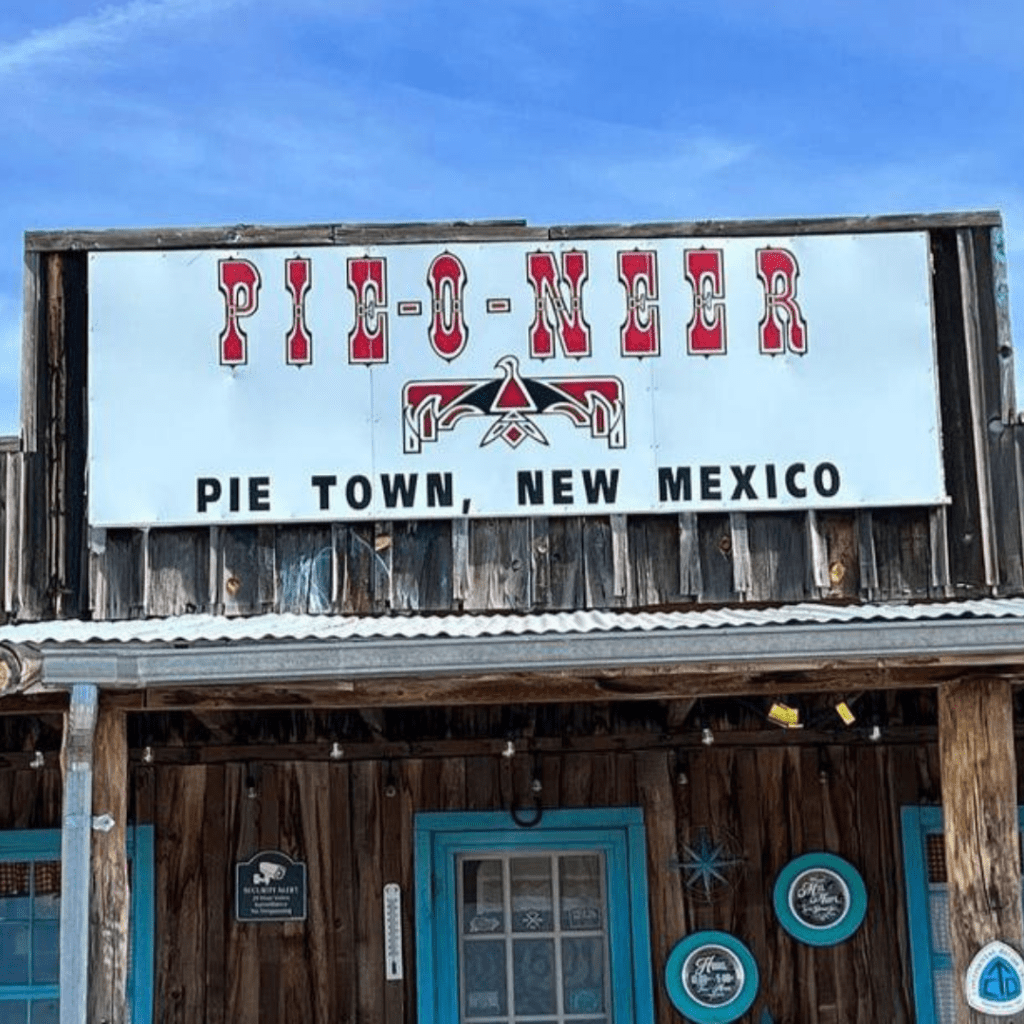 The annual Pie Festival has lots of things to offer visitors and tourists, including games and races, a pie-baking contest, arts and crafts, music, and of course, the food, so if you've got talent in baking, you want to showcase, head on to New Mexico.
12. Blowhard, Victoria, Australia
If you're uncomfortable with names, we recommend not going to Blowhard in Australia. Not that it's going to be a big loss, considering the place only has a population of a little over 80. The small rural town in Victoria is more than a hundred kilometers away from the capital city of Melbourne.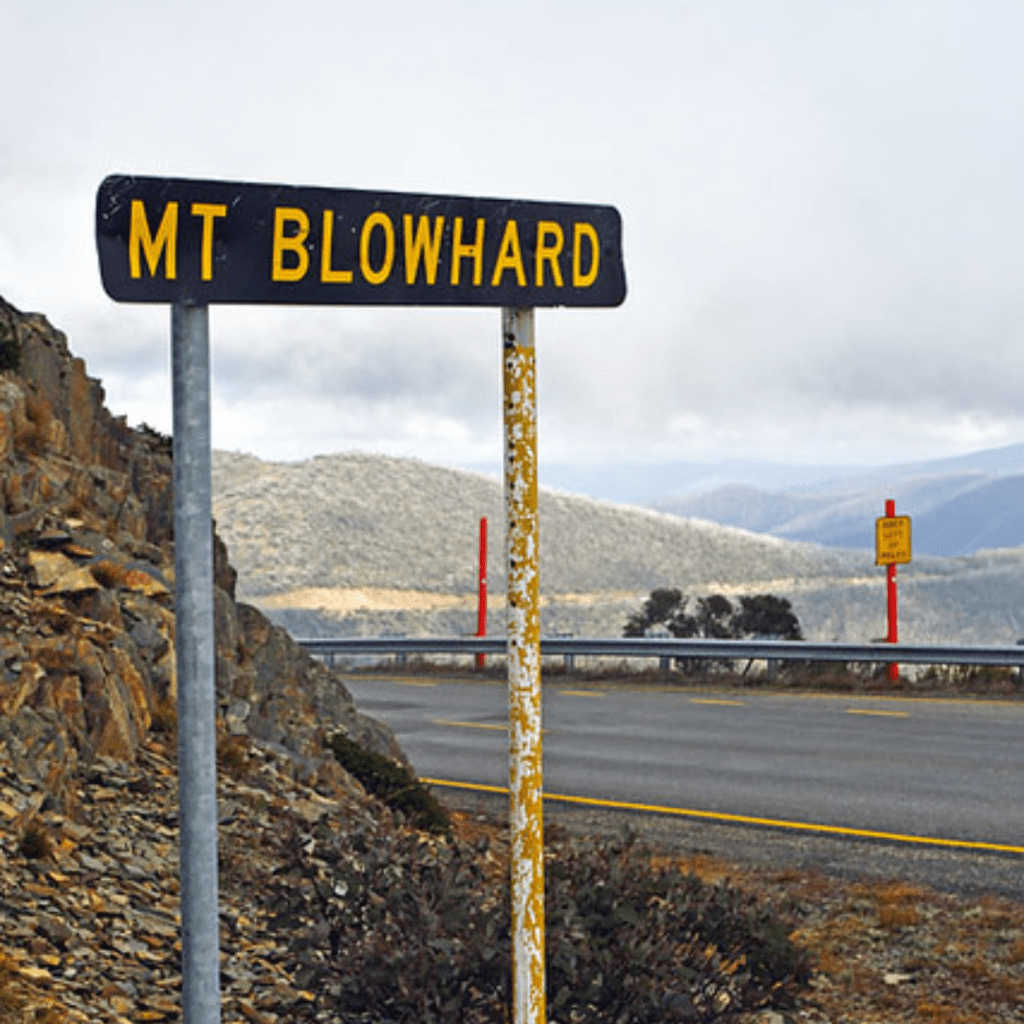 What is there to see and do in Blowhard? On top of taking a selfie next to the road sign, not much. If that's enough to make you feel satisfied, then, by all means, drive to Blowhard. No apologies or explanation is needed.
13. Chicken, Alaska, USA
To say that this town has a quirky name is an understatement. You don't see places named Pig or Beef elsewhere. According to stories, miners wanted to name the place Ptarmigan, after a bird that is common in the area.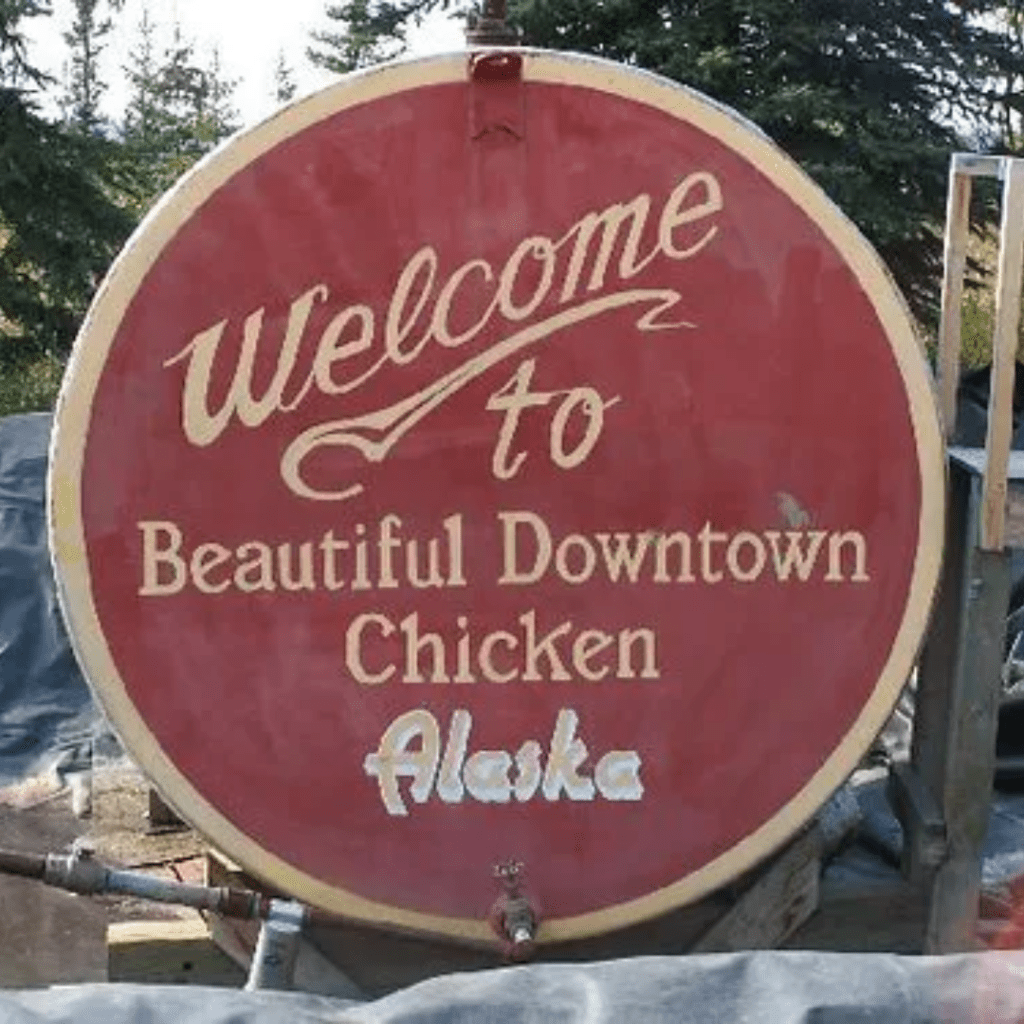 Unfortunately, people were arguing over the spelling, so they called it Chicken because everybody knew how to spell the word. Contrary to what most people think, the town is not a powerhouse in the poultry industry. This is actually a mining town.
14. Turkey Scratch, Arkansas, USA
The U.S. seems to have a plethora of towns or cities with weird names. The majority of entries on this list are from the United States. And Turkey Scratch… where do we even begin with this one? We don't have any information as to how the town got its name.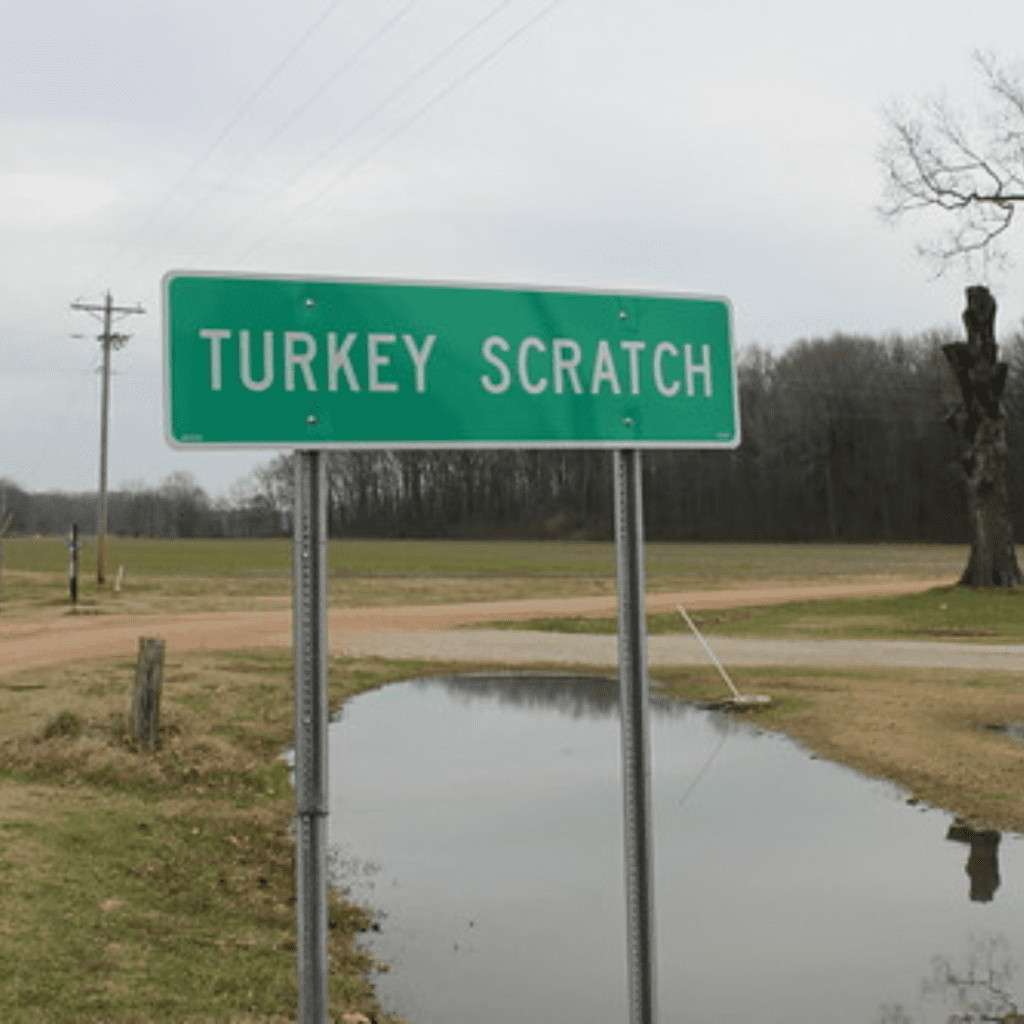 Well, for starters, it was the home of two legendary musicians. Today's generation might not recognize the names. Still, older people would recognize them: Levon Helm and Robert Lockwood Jr. Aside from that information, there's nothing remarkable about the little town.
15. Bastardo, Italy
The best way to say this town's name out loud is to accompany it with distinct Italian hand gestures for full effect. You can't do it any other way if you want maximum impact. Located in the region of Umbria, Bastardo has a population of fewer than 3,000 people.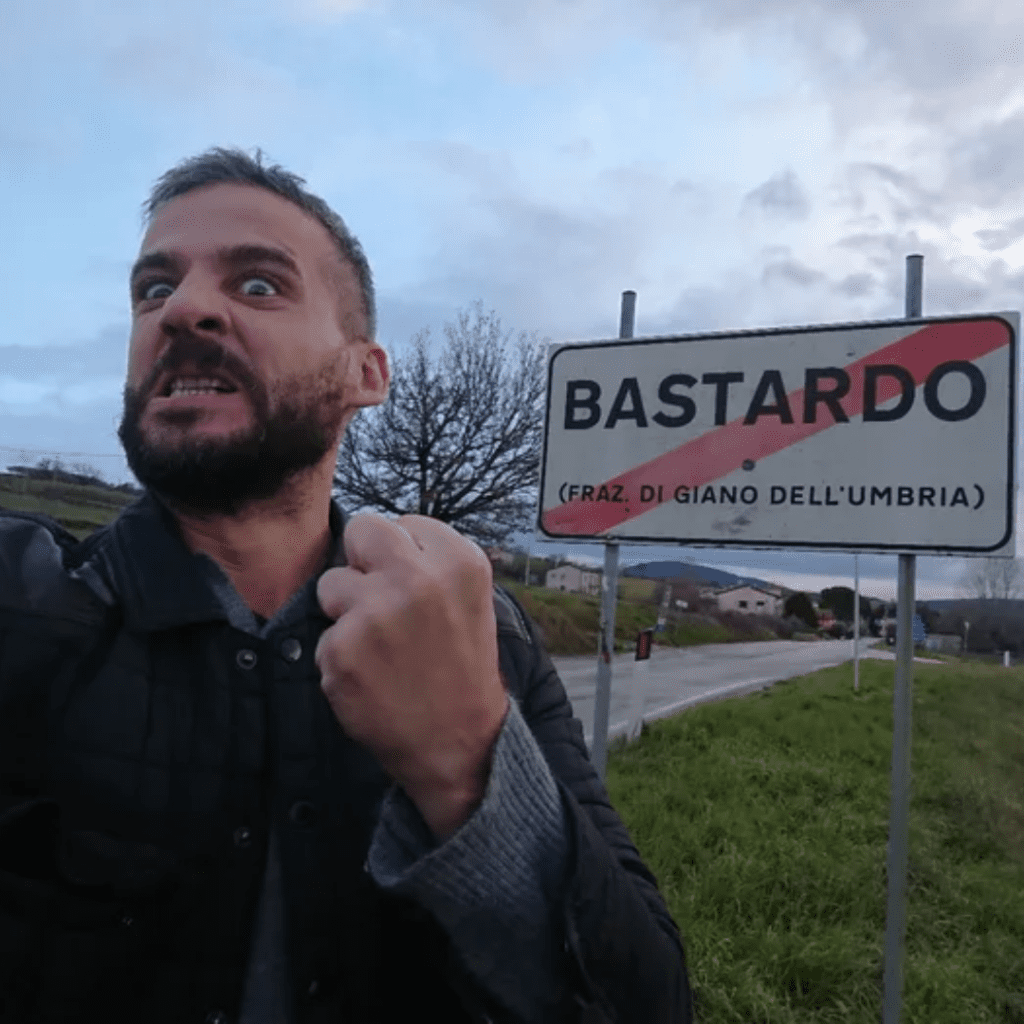 The industrial town may not have the best name in the country, but it has a few redeeming qualities. The food processing center produces a lot of olive oil and wheat, and it takes about 2 hours of driving from Rome to reach the town.
16. Middelfart, Denmark
A historic market town in Denmark, Middelfart boasts a picturesque location in the heart of the country and has more than 110 kilometers of coastline. The town is also surrounded by the country's biggest nature park, which is the home of the densest population of small whales.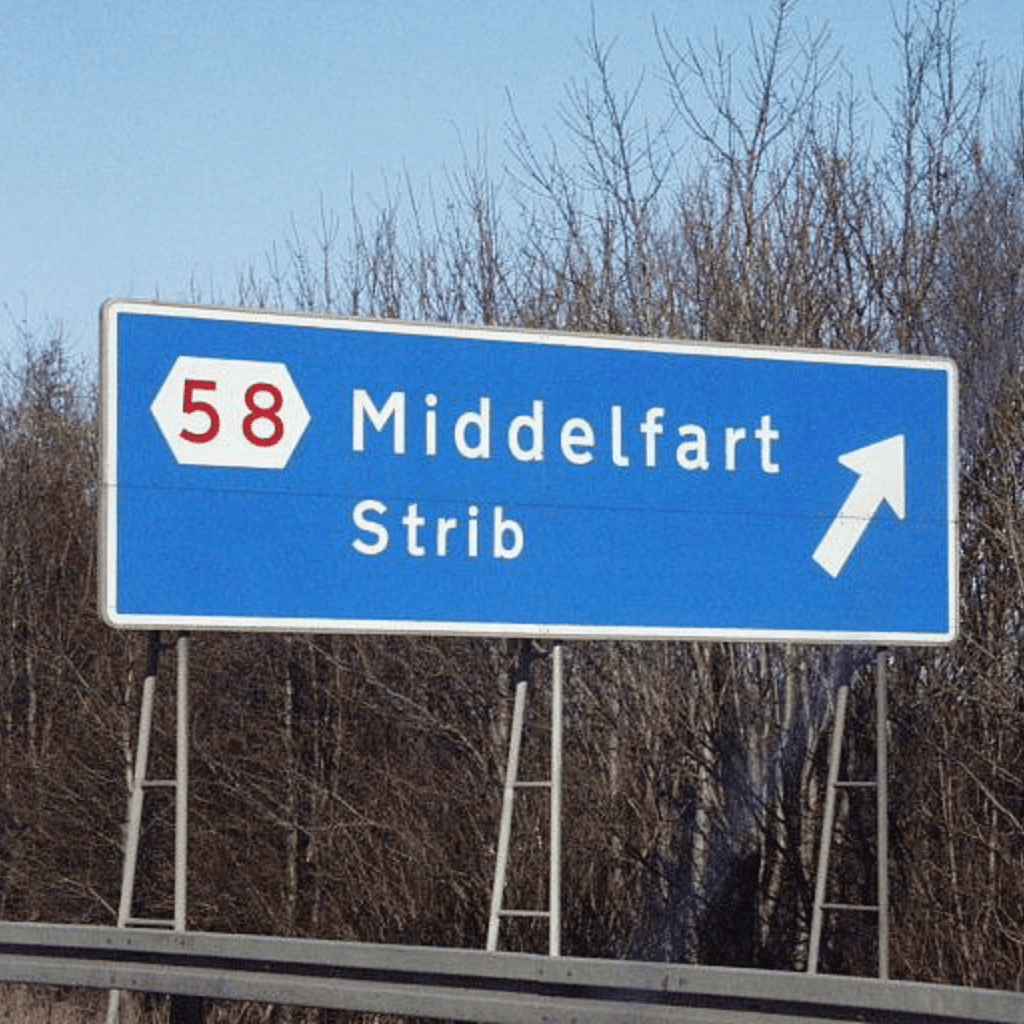 Middelfart is a place worth visiting if you're ever in Denmark. It has countless shops, galleries, and places to dine near the waterfront. The small pedestrian shopping street is a treasure trove of knick-knacks and other nice things to take home.
17. Batman, Turkey
Located in the southeastern region of Turkey, Batman is the center of the oil-producing region. There are various oil fields in the nearby area, which have led to the creation of numerous pipelines for the transmission of oil to other cities.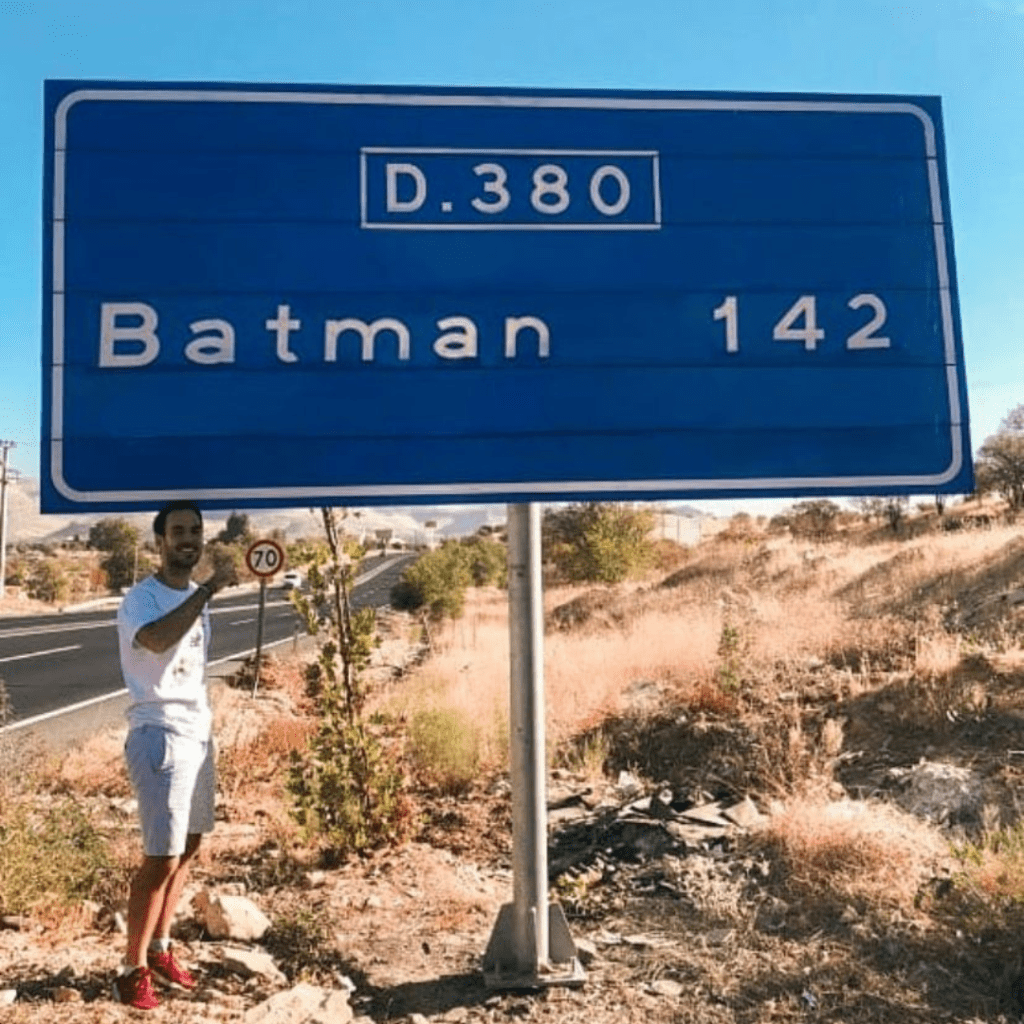 Oil was the reason for the town's rapid development, but its history reaches back to antiquity. Various dynasties have lived in the land. It was invaded by the Arabs, dominated by Seljuks, and was once a part of the province of Siirt.
18. Bat Cave, North Carolina, USA
First, it was Batman in Turkey, and now we have Bat Cave in North Carolina. The place was named after a bat cave in Bluerock Mountain. Sadly, the cave is not open to the public, so we'll have to take their word about the bats in the cave.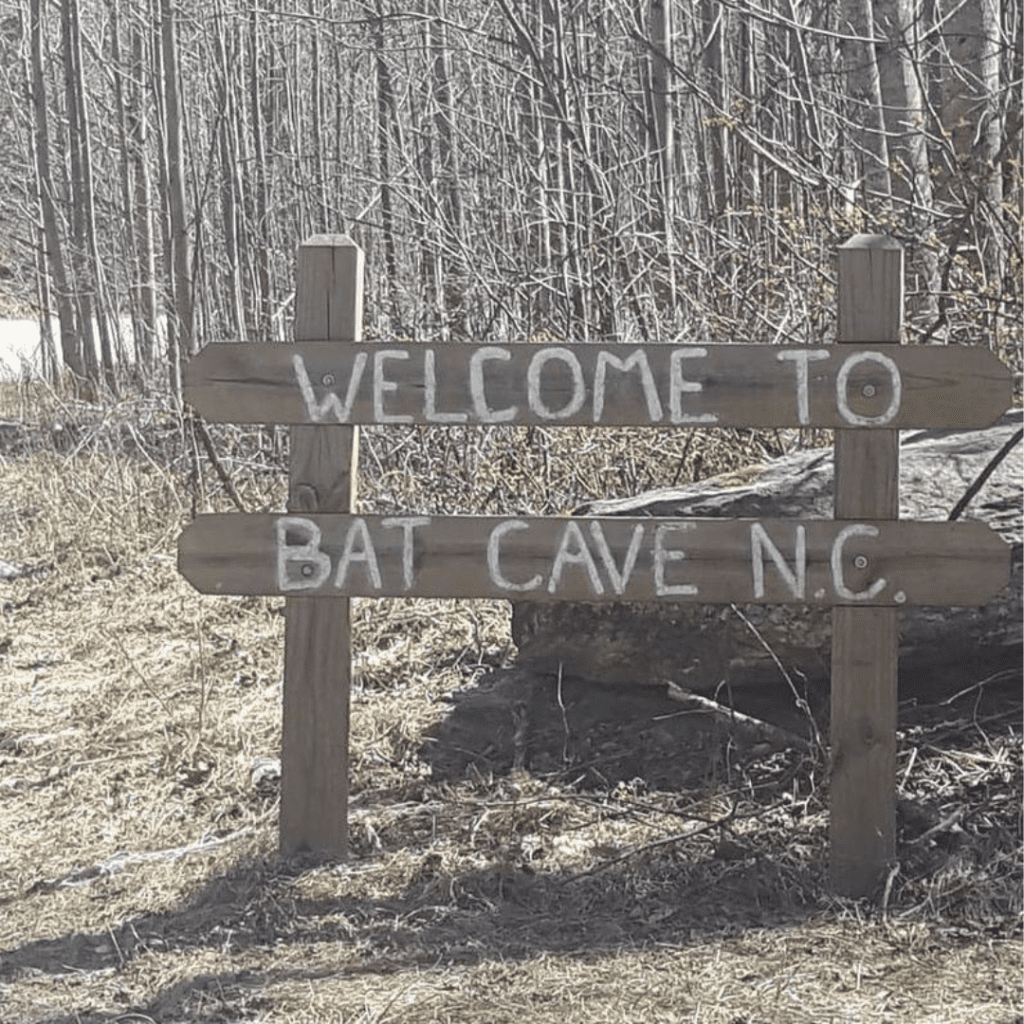 The cave is owned by the Nature Conservancy. But don't worry. If you can't go there, there are other things to do and other places of interest besides the cave. There are wineries, waterfalls, and plenty of fun and relaxing time waiting for you.
19. Nowhere Else, Tasmania, Australia
If somebody asks you where you want to be, tell them Nowhere Else and see if they believe you. Few people will know that you mean Nowhere Else in Tasmania, Australia. A rural locality in Tasmania, the suburb has less than a hundred people.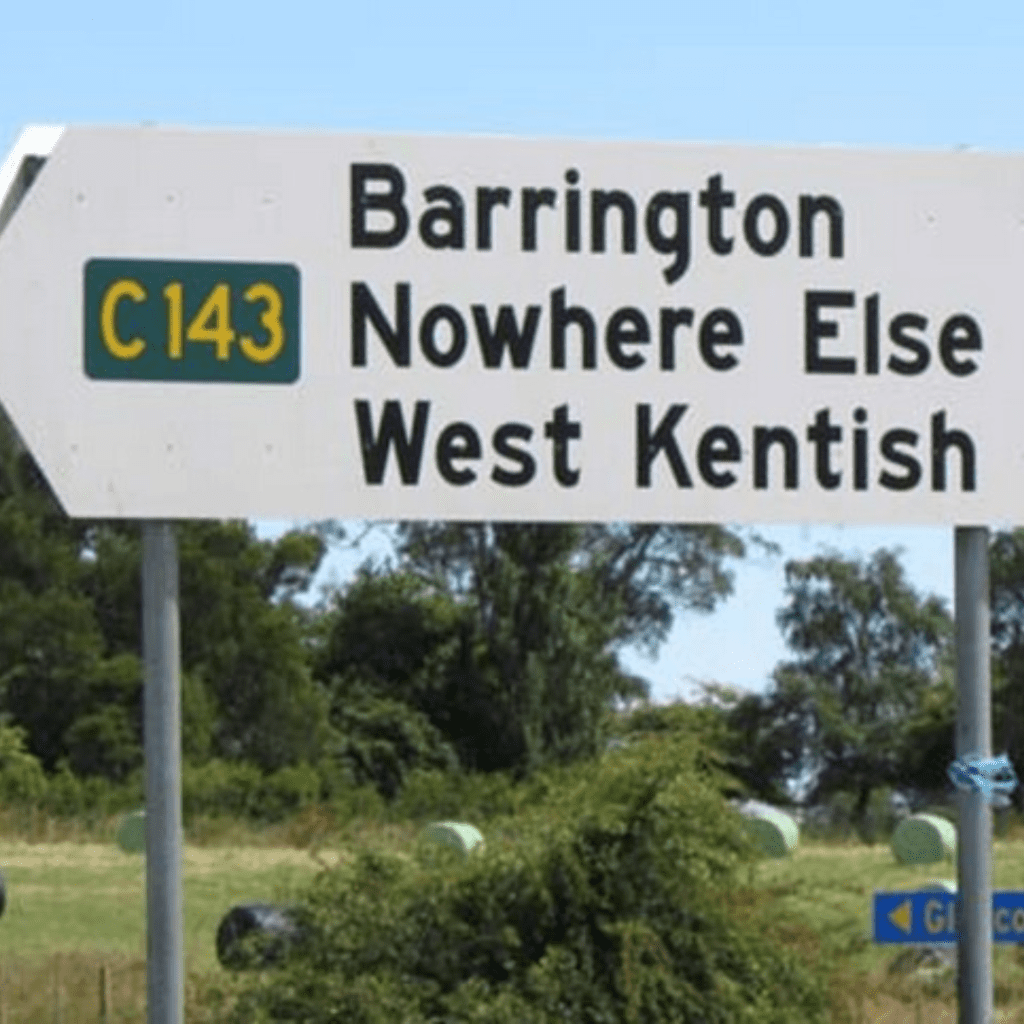 Perhaps that's because few people are keen on writing Nowhere Else as their address. People might have problems finding it, especially those who don't live in the same country. The name is said to have originated from a road that led to a place that didn't have a name.
20. Upperthong, West Yorkshire, England
Sisqo's Thong Song started resonating in our heads upon reading this town's name. The village is about seven miles south of Huddersfield in West Yorkshire. The name is said to be derived from the Old English word uferra, which means narrow, and thwang, which means strip of land.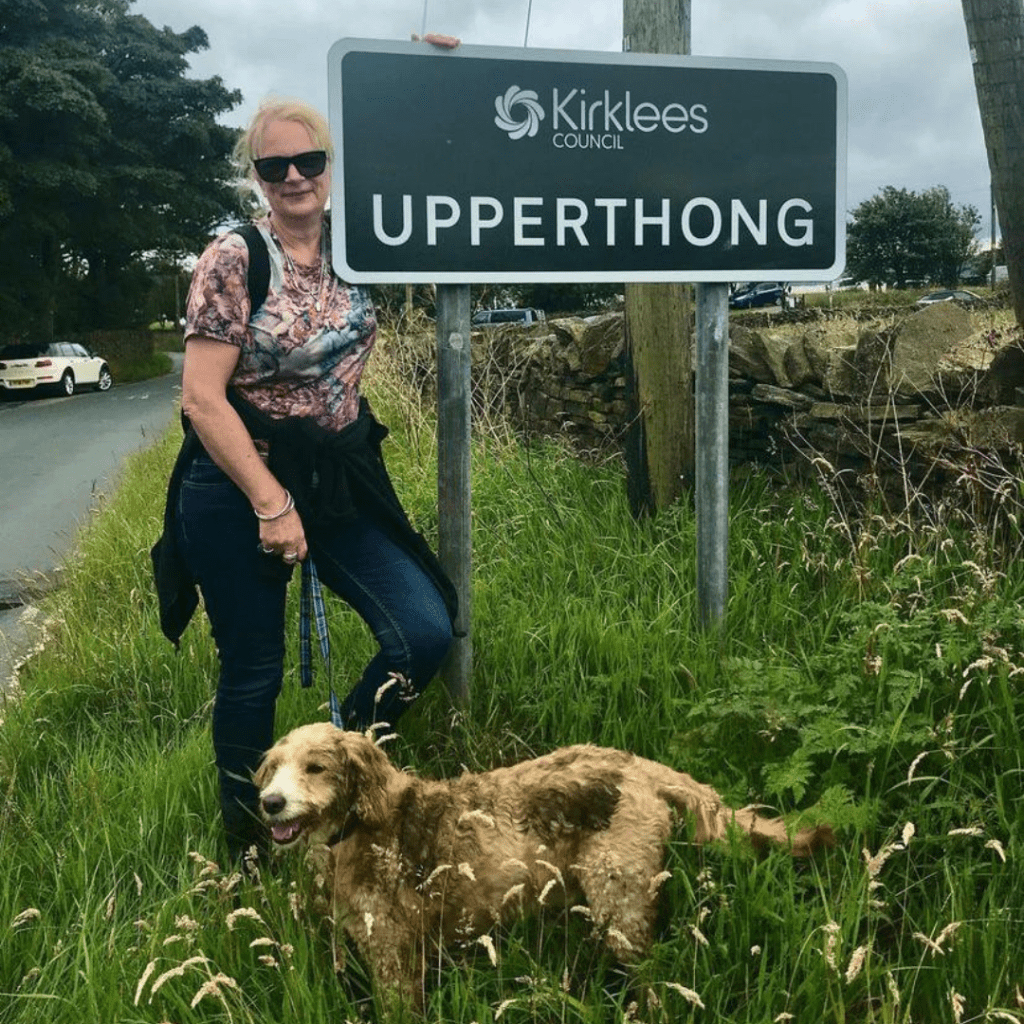 The village has a small parish, a cricket field, a village hall, and a fish and chip restaurant. Guessing by the number of amenities offered, the village doesn't have much, but it's enough for the people who have called it home for years.
21. Monkey's Eyebrow, Kentucky, USA
Monkey's Eyebrow is a rural community in Kentucky. Believe it or not, there were originally two Monkey's Eyebrows: one known as Old Monkey and the other known as New Monkey. Don't even ask us how they came up with the names.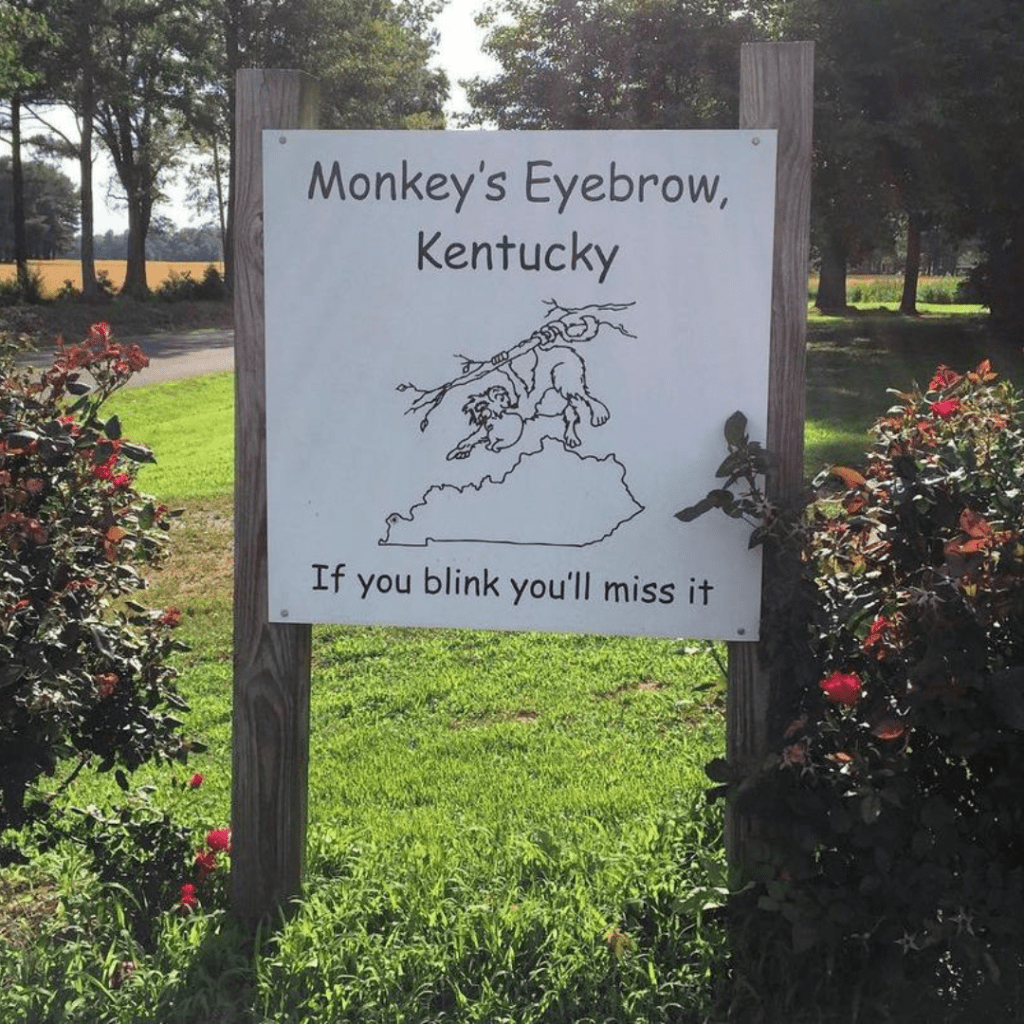 The place acquired its name at the turn of the 20th century, and one of the most popular winter activities in the area is goose hunting. Paul Watson and Kelsey Waldon are two notable persons born and raised in the town.
22. Punkeydoodles Corners, Ontario, Canada
Now, this is one strange name, and we liked it so much we're going to say it again: Punkeydoodles! The hamlet southwest of Ontario's claim to fame is frequent sign theft. According to legend, there was an innkeeper in town who liked to sing Yankee Doodle.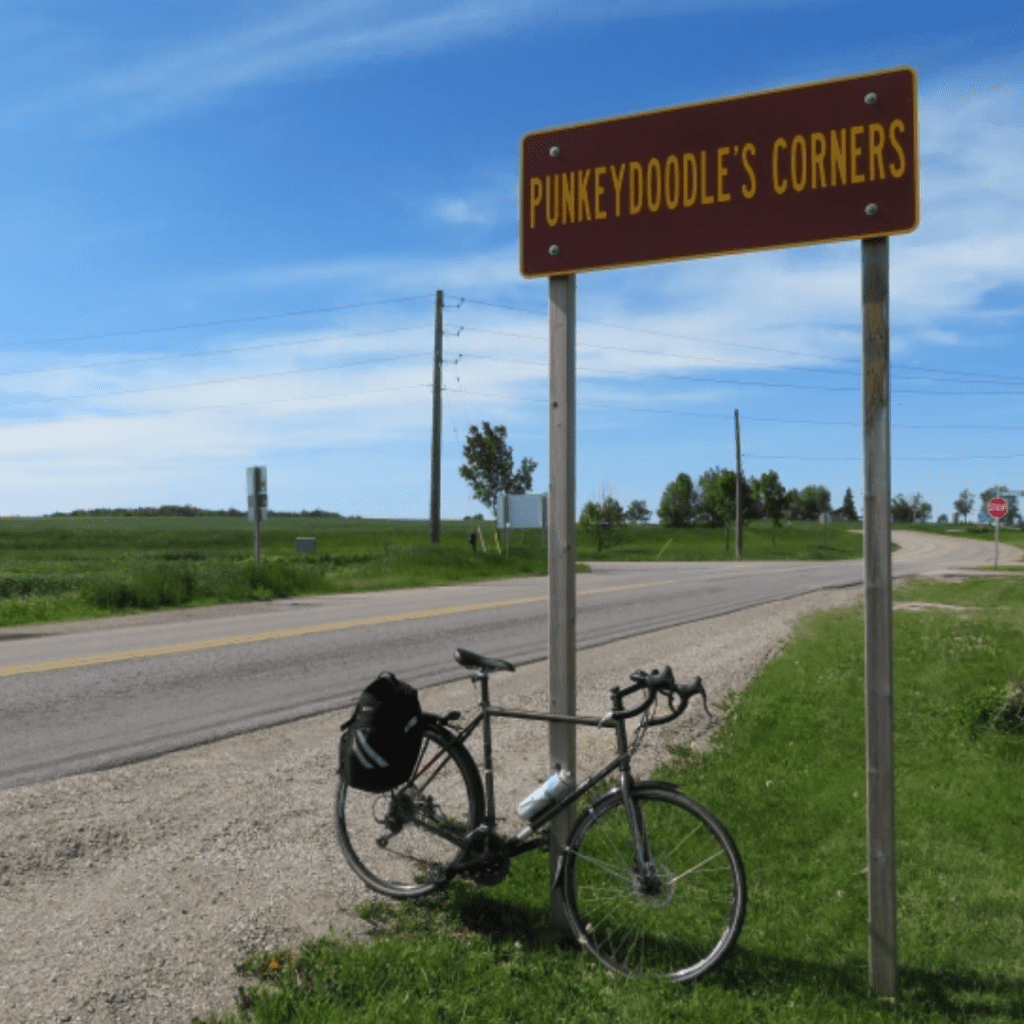 However, to his guests, it sounded more like Punkey Doodle, hence the name. The town's most prominent moment was Canada Day of 1982, when Joe Clark, the Canadian statesman, was present for the festivities. They even issued commemorative stamps to celebrate the day.
23. Bird-in-Hand, Pennsylvania, USA
Bird-in-Hand is a community in Lancaster County with a large Mennonite and Amish population. The community had a population of less than a thousand people, and its first inhabitants were different groups of Native American people. The first Quaker to have settled in the area was James Smith.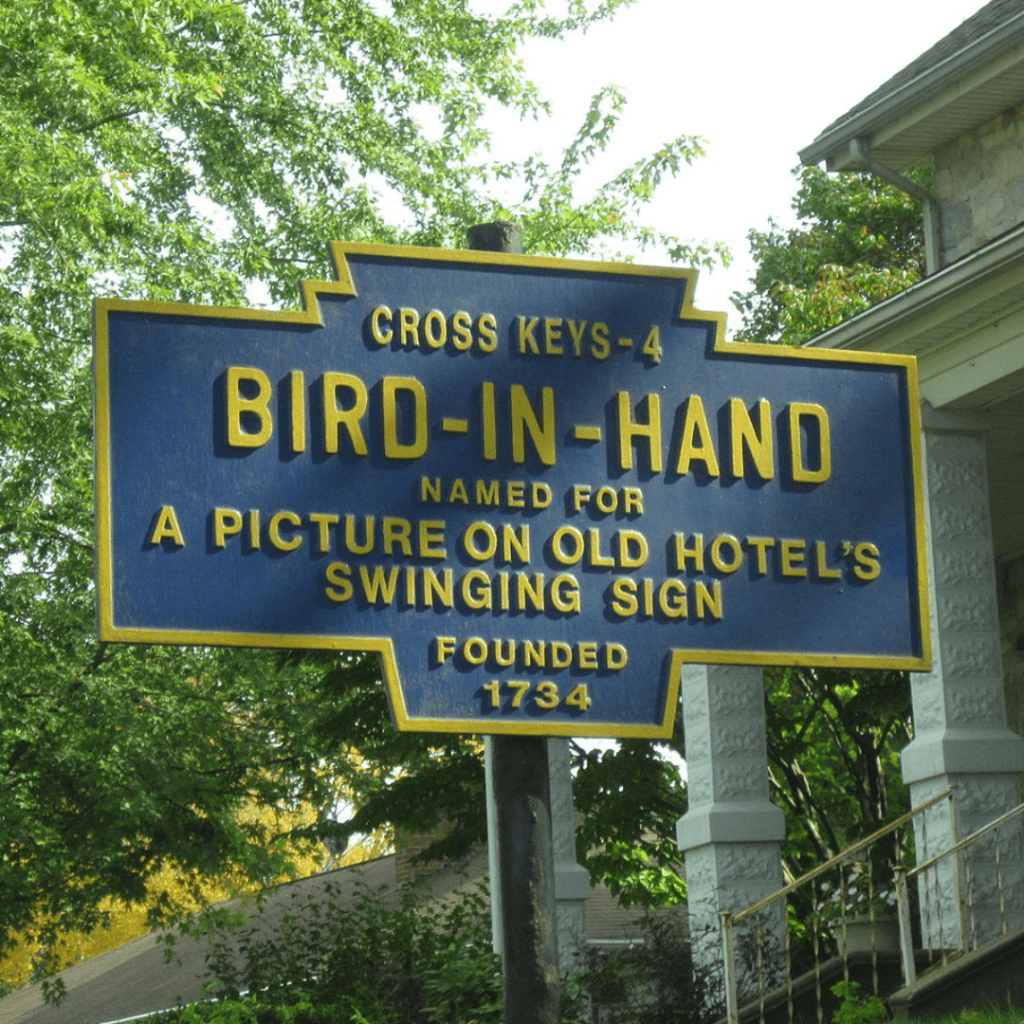 Founded in 1734, it's said that two surveyors were discussing whether to stay at their present location or head to Lancaster. One of the men supposedly said, "A bird in the hand is worth two in the bush," and the two men ended up staying where they were that time.
24. Sweet Lips, Tennessee, USA
Will this be a good place to kiss someone? Sweet Lips, in Tennessee, welcomed its first settlers in the 1820s. According to legend, the first people who settled in the area said that the water from the local creek was 'sweet to the lips.'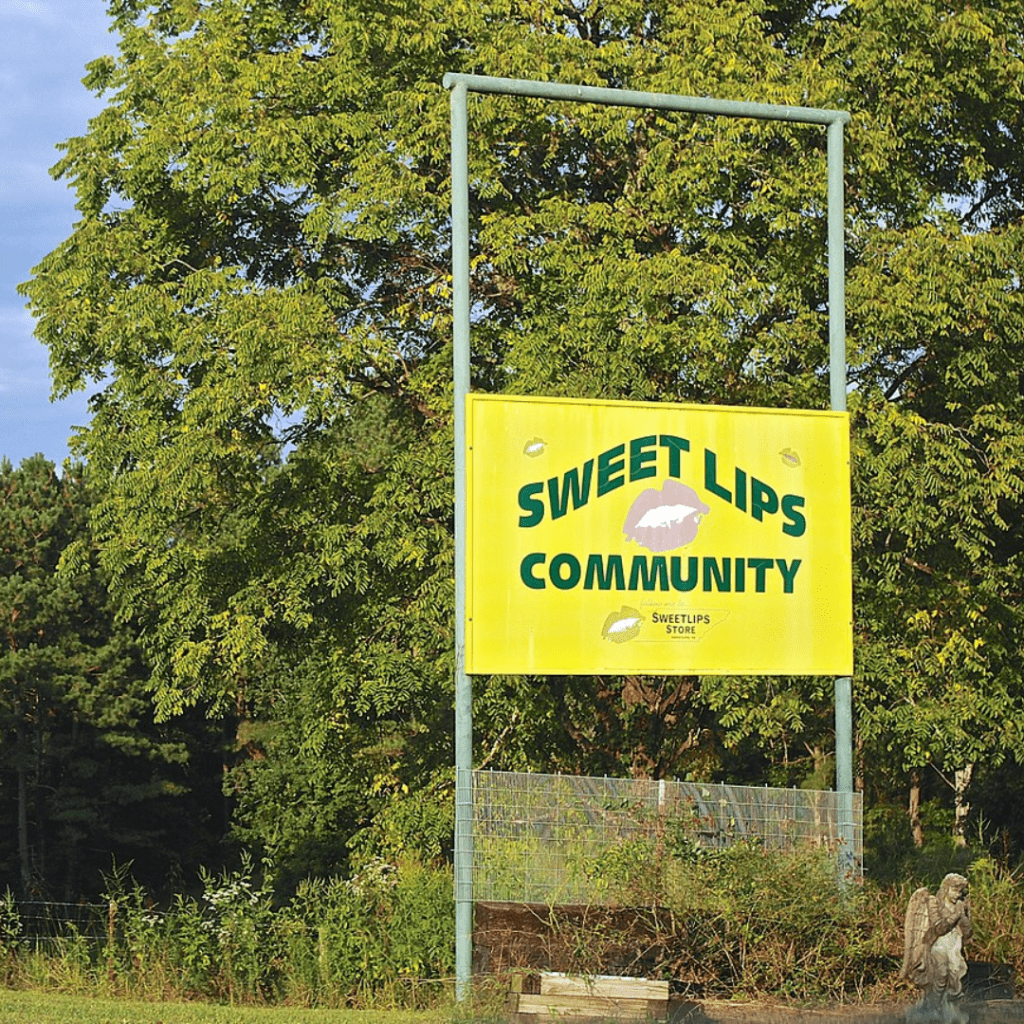 The town may not have a post office or a school, but it has made it to Hollywood. Some scenes from the movie Walking Tall, the 1973 version, were shot in Sweet Lips. Not too many towns can say that about themselves. Good on you, Sweet Lips!
25. Christmas Pie, Surrey, England
This place better be Christmassy and have lots of pies, too, because people will complain that it has a misleading name. Christmas Pie is an avenue in Normandy and has attracted plenty of folks who desire to live in a place where it's always festive.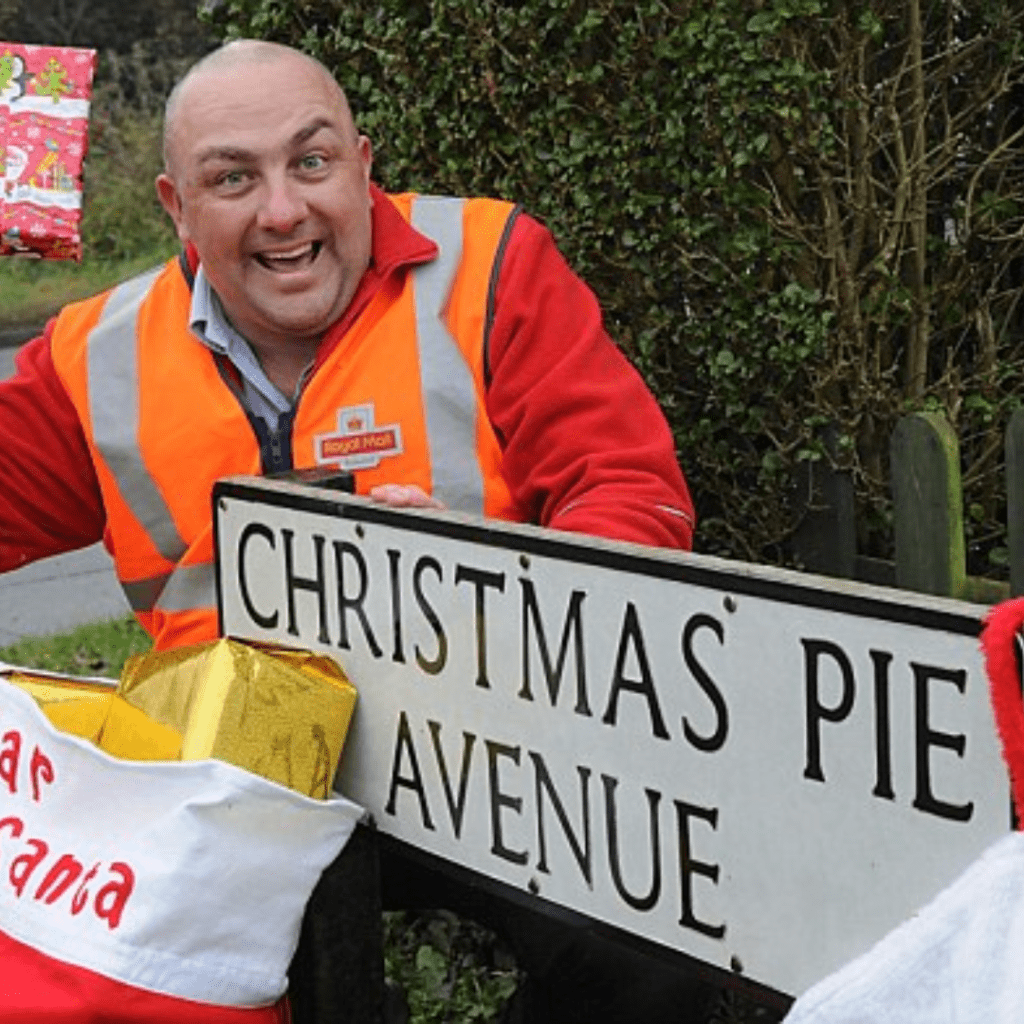 The avenue's name came from the Christmas family, who were prominent landowners during the 17th to the 18th century. The word Pie was taken from the Saxon word pigthle, which means field in English. We hate to disappoint you, but residents in the avenue say it's not more Christmassy than other places.
26. Å, Norway
The place with the longest name is found in Europe, and so is the place with the shortest name. We've already discussed the longest name, so let's pay attention to the place with the shortest name, which is the city of Å. Just one letter and nothing else.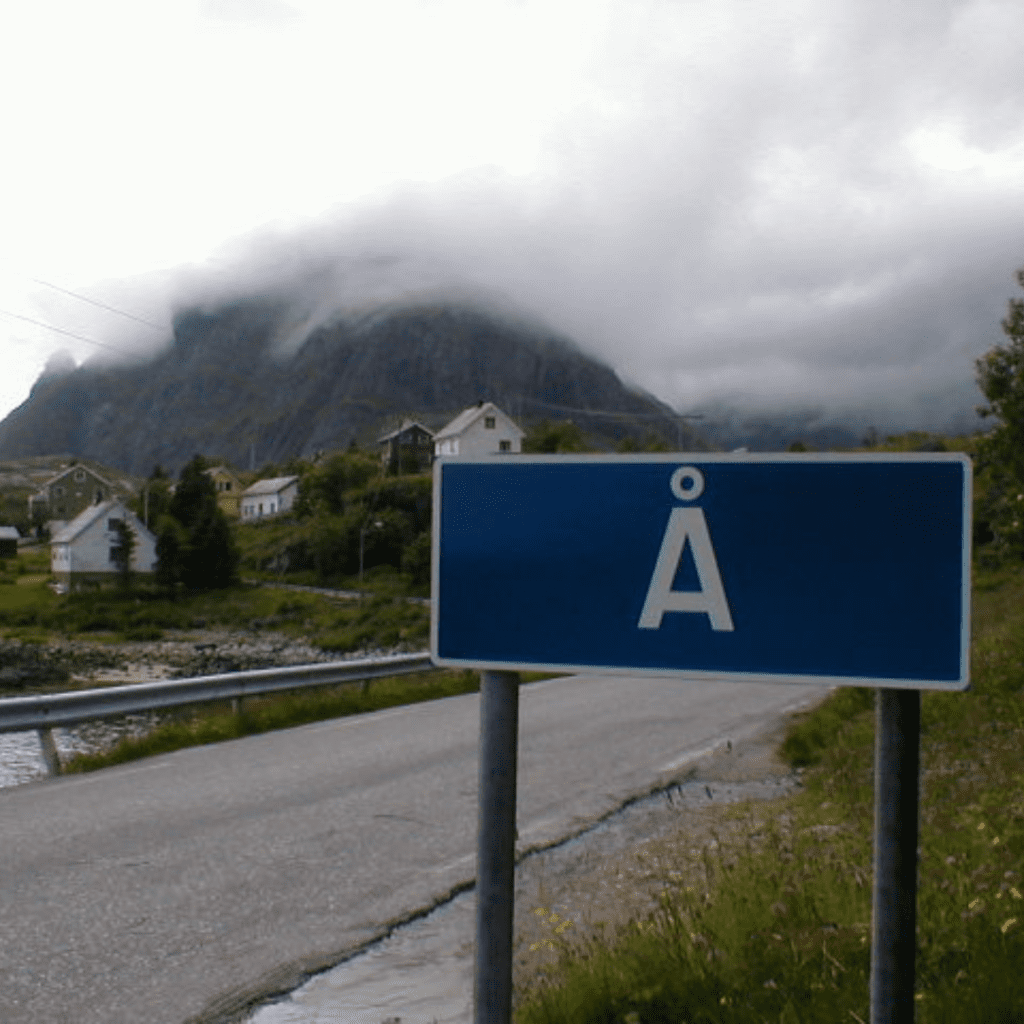 Please don't make fun of the town. It happens to be the southernmost village in Lofoten and is the country's best-preserved traditional fishing village in the country's northern part. You'll see old houses and fascinating fishermen's cabins if you visit.
27. Sandwich, Massachusetts, USA
The oldest town in Cape Cod, Massachusetts, has a population of approximately 21,000 people. The town's motto is Post tot Naufracia Portus which in English means "after so many shipwrecks, a haven." The town's early industry revolved around trading, fishing, and agriculture.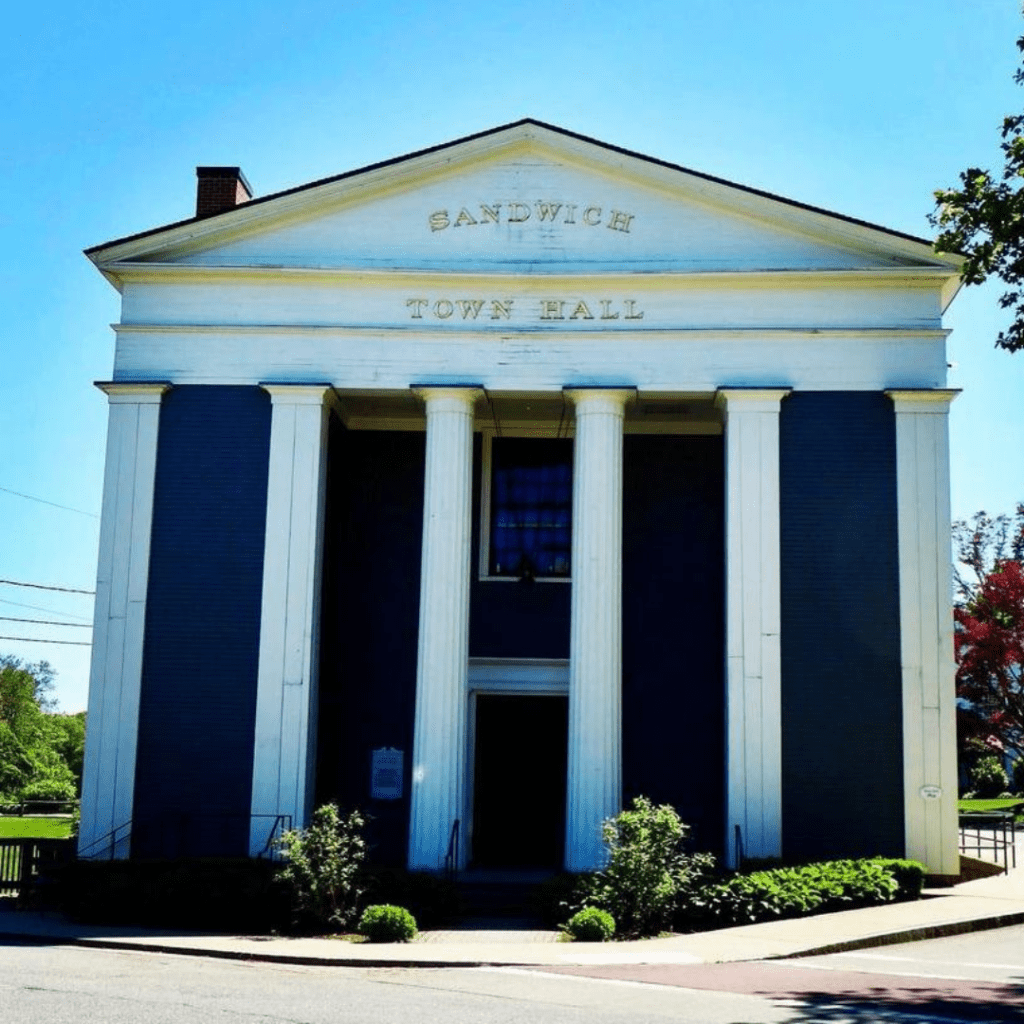 Today, the town's major industry is tourism. It also hosts the oldest continuous Quaker Meeting in the country. The majority of Sandwich's prominent families have ties to the Quakers, and if you visit, you will see plenty of historic homes.
28. Two Egg, Florida, USA
Two Egg is a community in Jackson County, Florida. According to legend, the town was called Allison, and it had a sawmill, grocery, post office, and a few homes. During the Great Depression in the 1930s, locals brought their eggs to the grocery in exchange for goods, and the town's name was changed.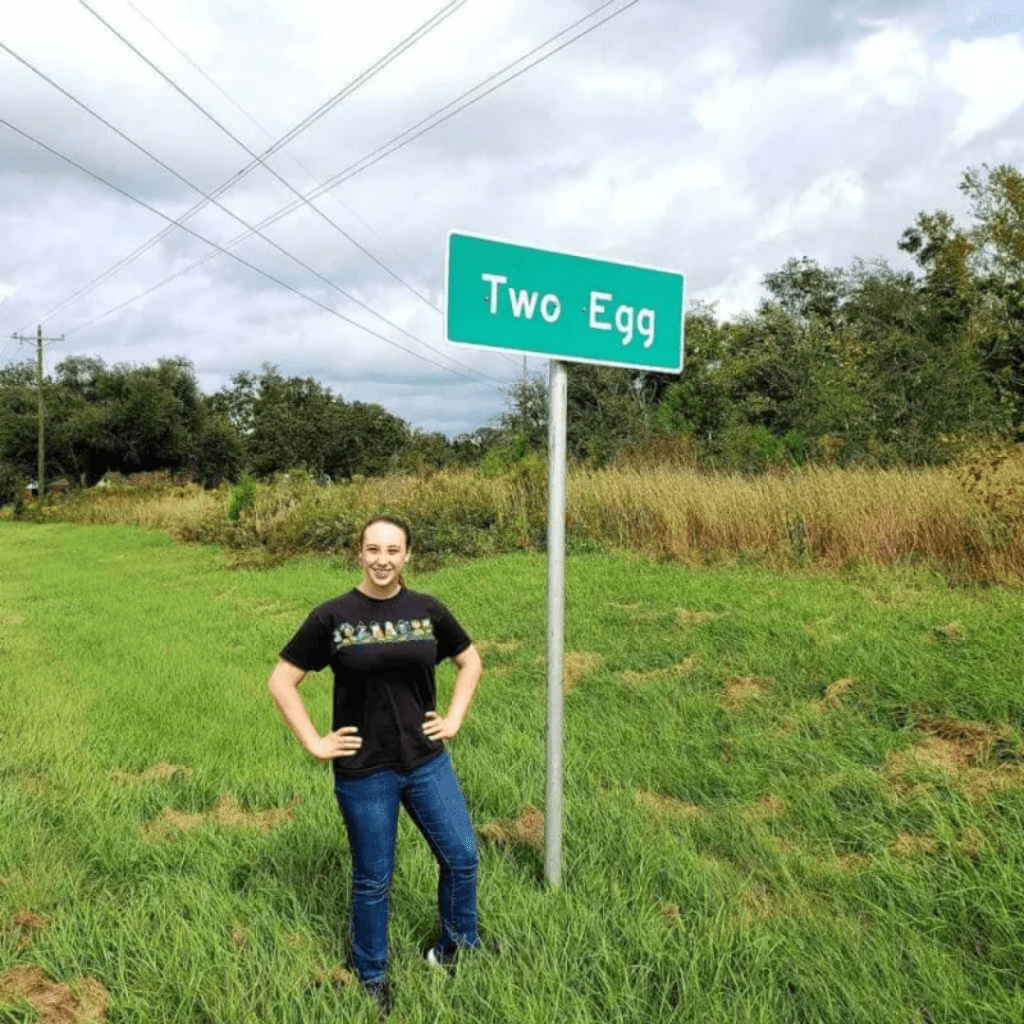 The nearest big town to Two Egg is Marianna, only about 11 miles away. Make sure to visit during Halloween, as the town has two local legends. One involves a female ghost who hangs near the haunted Bellamy Bridge, and the second legend is about a monster that looks like Bigfoot.
29. Oniontown, Pennsylvania, USA
Located in the township of Delaware, Oniontown doesn't stink; we can assure you that. It also wasn't named due to a plethora of onions in the area. There's not a lot of information on the town, perhaps because not many things happen there.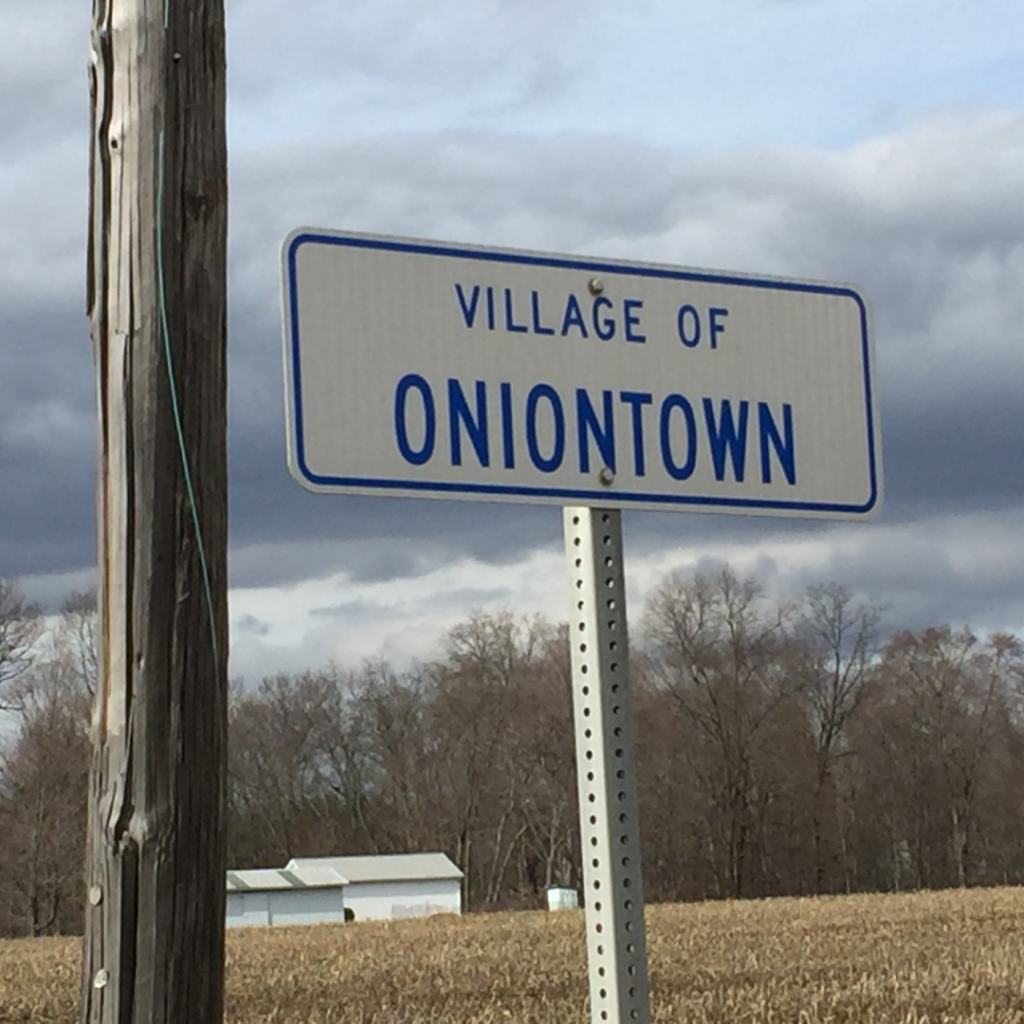 People often mistake it for another town of the same name that's located in the state of New York. That Oniontown has more stories surrounding it, most of which may be untrue, from inbreeding to a massacre. This Oniontown in Pennsylvania is much more subdued.
30. Hell, Michigan
How would you like to be welcomed to Hell? Hell, Michigan, that is. Did you ever think that Hell would become a place on Earth? The place was founded in the 1830s, but Hell only officially became the town's official name in 1841.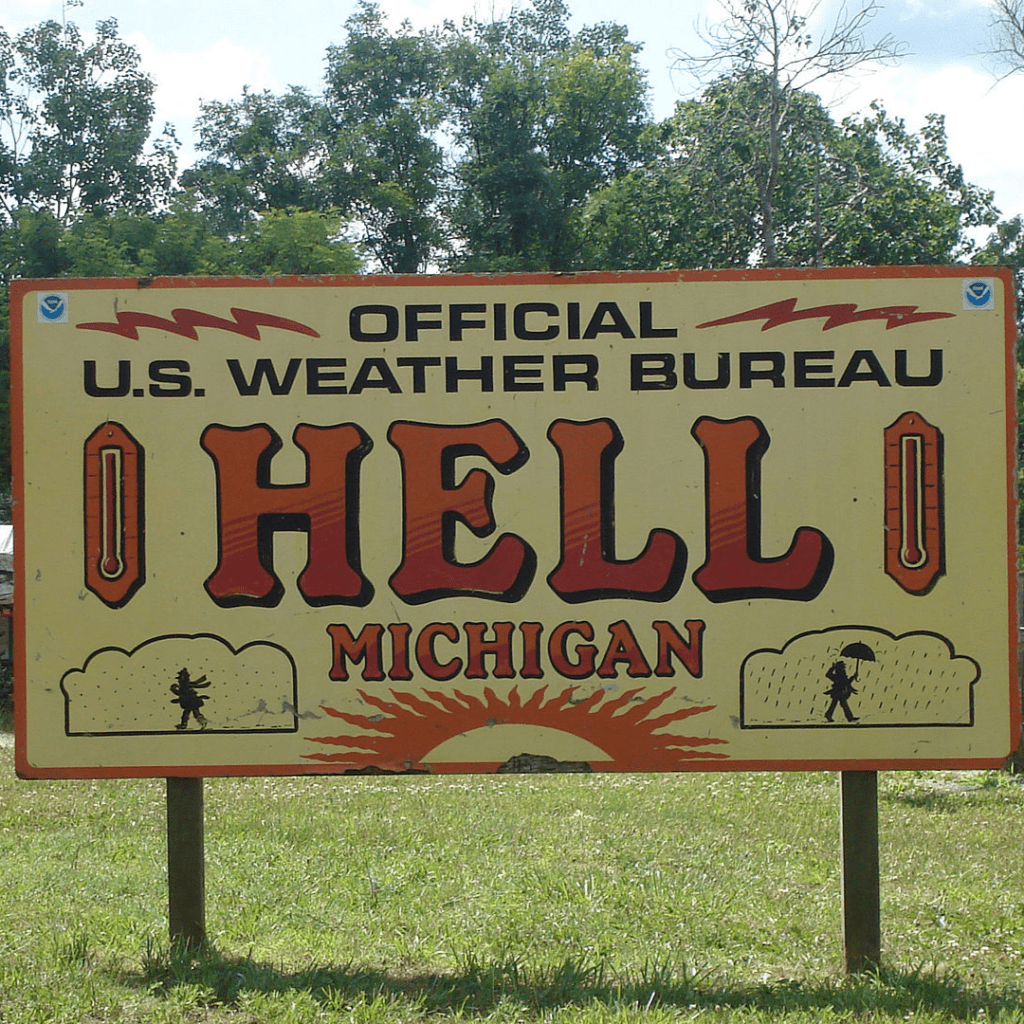 Legend has it that the town was formed around a few businesses owned by a man named George Reeves. When asked what he wanted to name it, he replied that people could call it Hell for all he cared, and they took him literally.
31. Greasy, Oklahoma, USA
Located in the county of Adair, the city of Greasy has a population of less than 300. Compared to other places in the same state, it's quiet, and not a lot happens there. Greasy is situated in an area with the world's largest number of Cherokee speakers.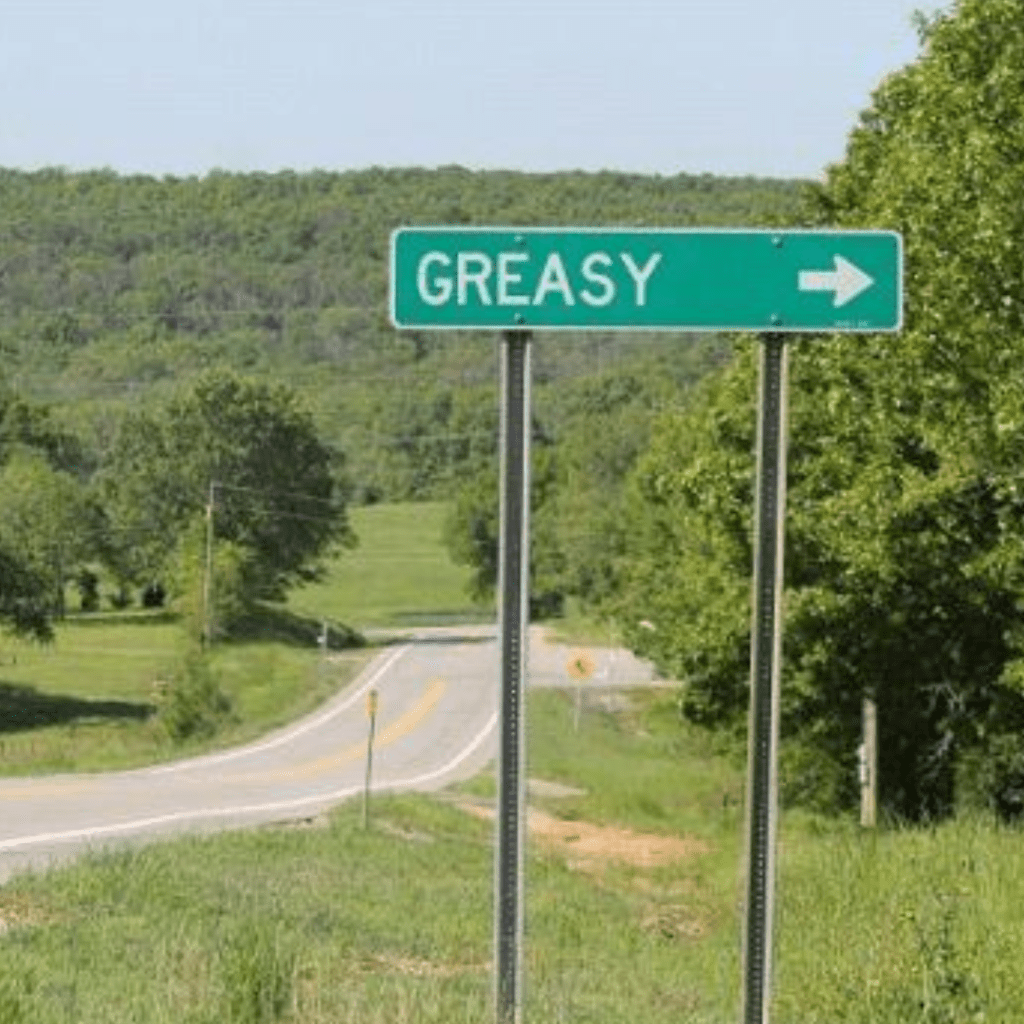 And for that reason, the Greasy School was sold to a Cherokee language immersion school in November 2021. Search as we may, we couldn't find any information as to how the place got its name. Perhaps because the residents liked greasy food so much?
32. Queensland, Australia
Queensland has got to be one of the most normal names on this list. Located in the country's northeast region, it is the second largest Australian state and is more than twice the size of Texas, with a tropical and subtropical climate.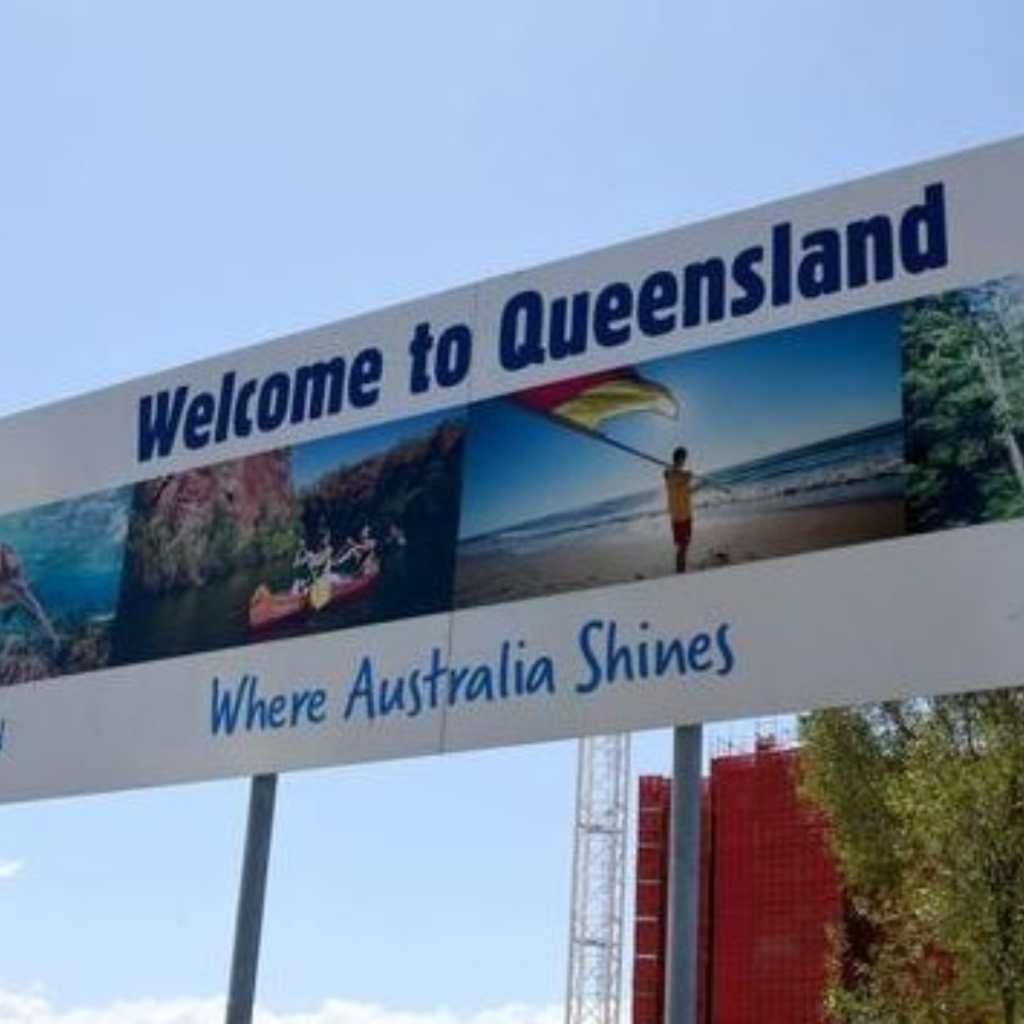 Queensland boasts a highly varied plant and animal life, with its northern rainforest designated a UNESCO World Heritage Site in 1988. Because of its location, Queensland has the greatest animal diversity in Australia, and its major industries are mineral, energy, and agricultural resources.
33. Tea, South Dakota, USA
A city in Lincoln County, Tea has a population of approximately 6,000 people. The name Tea was chosen because of its length. Apparently, people in the area don't like spelling very long names. Why go long when you can go short, right?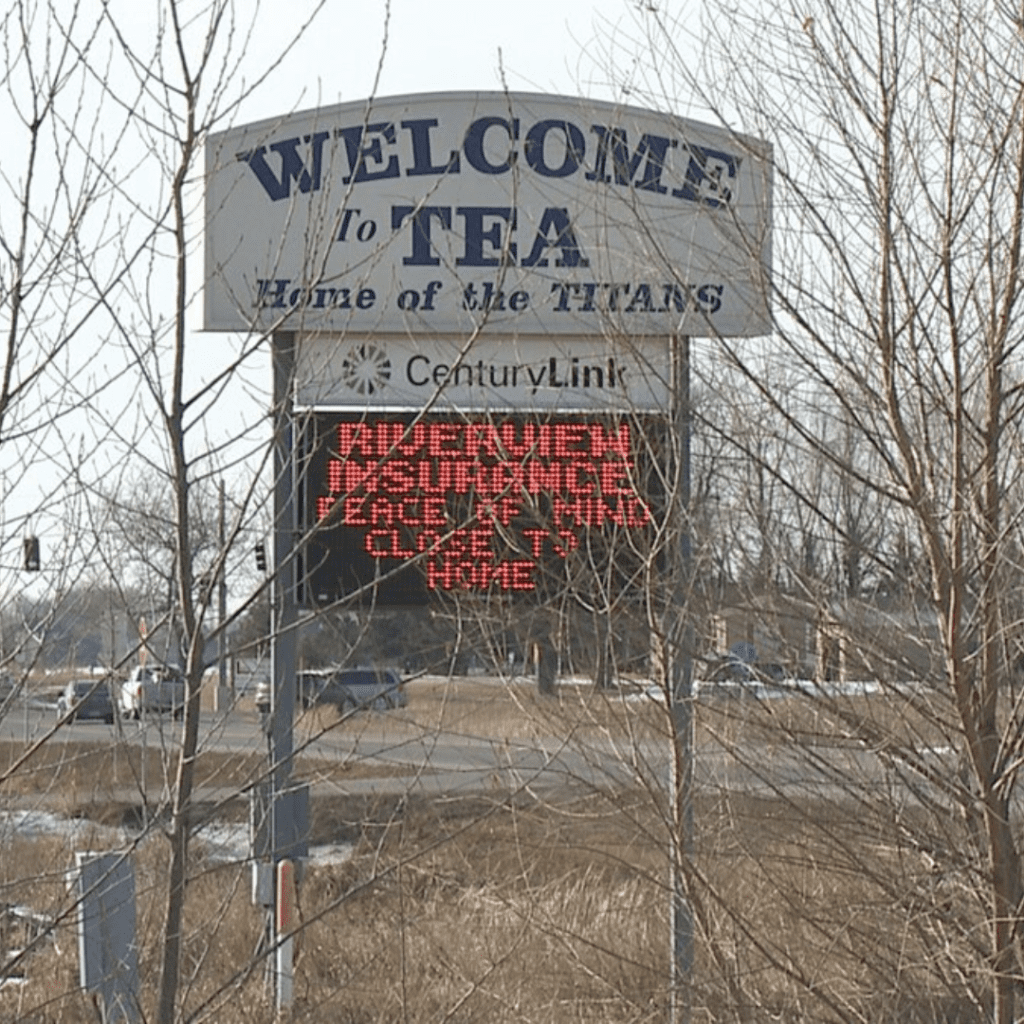 The people of Tea love their parks, and there are three in the area: Prairie Trails Park, Howling Ridge Park, and Tea Athletic Complex. Their most popular annual event is the Teapot Days which happens every June and lasts three days.
34. Westward Ho!, United Kingdom
Westward Ho! is the only town in the U.K. named after a novel and the only place in the country with an exclamation mark. If you're curious, there are only two in the world. The town's name was from Charles Kingsley's novel Westward Ho!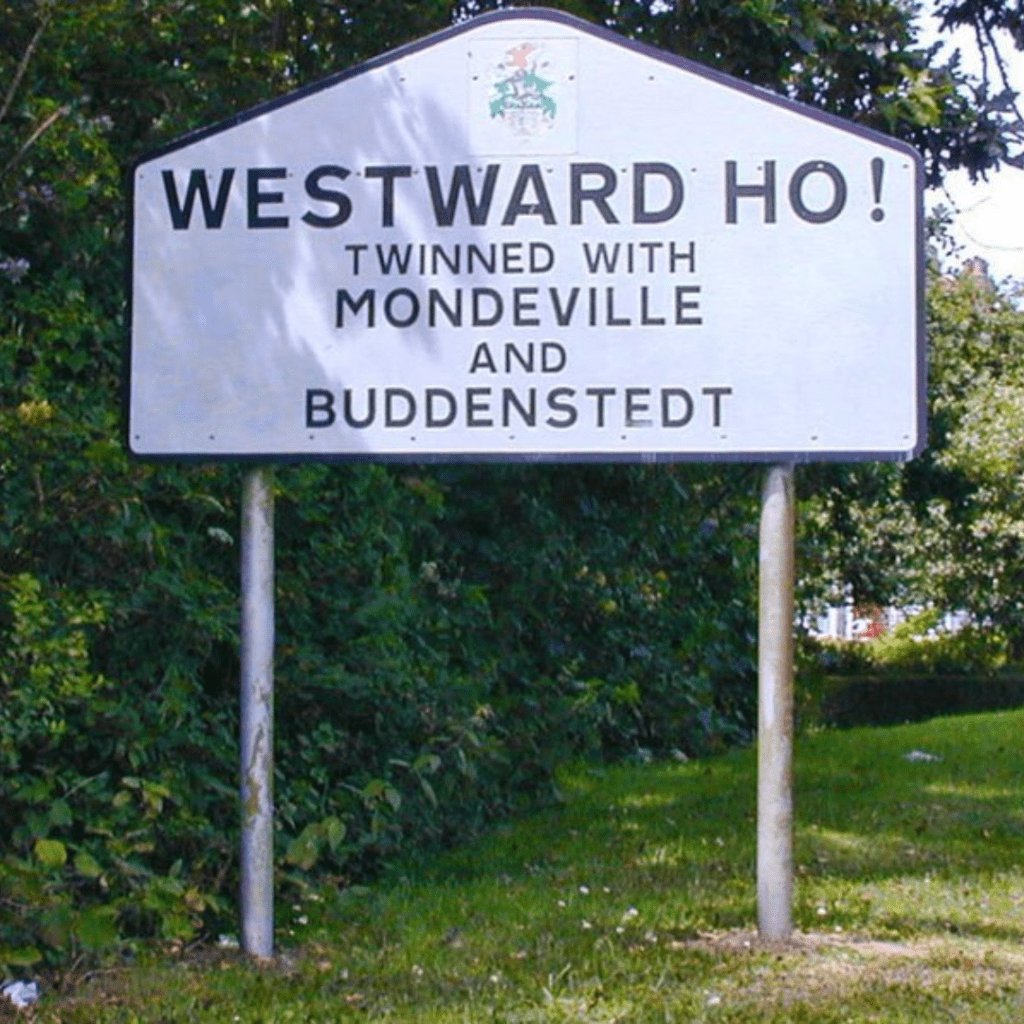 The oldest golf course in the U.K., the Royal North Devon Golf Club, is near Westward Ho!, and the town is served by local buses that link it to the local population centers of Bideford and Barnstaple. National Express services serve long-distance travel.
35. Squirrel Hill, Pennsylvania, USA
A residential neighborhood in the East End of Pittsburgh, Squirrel Hill has parts, North and South. More than 30% of the Jewish population in the greater Pittsburgh area lives in Squirrel Hill, but there is also an influx of Chinese students from nearby universities.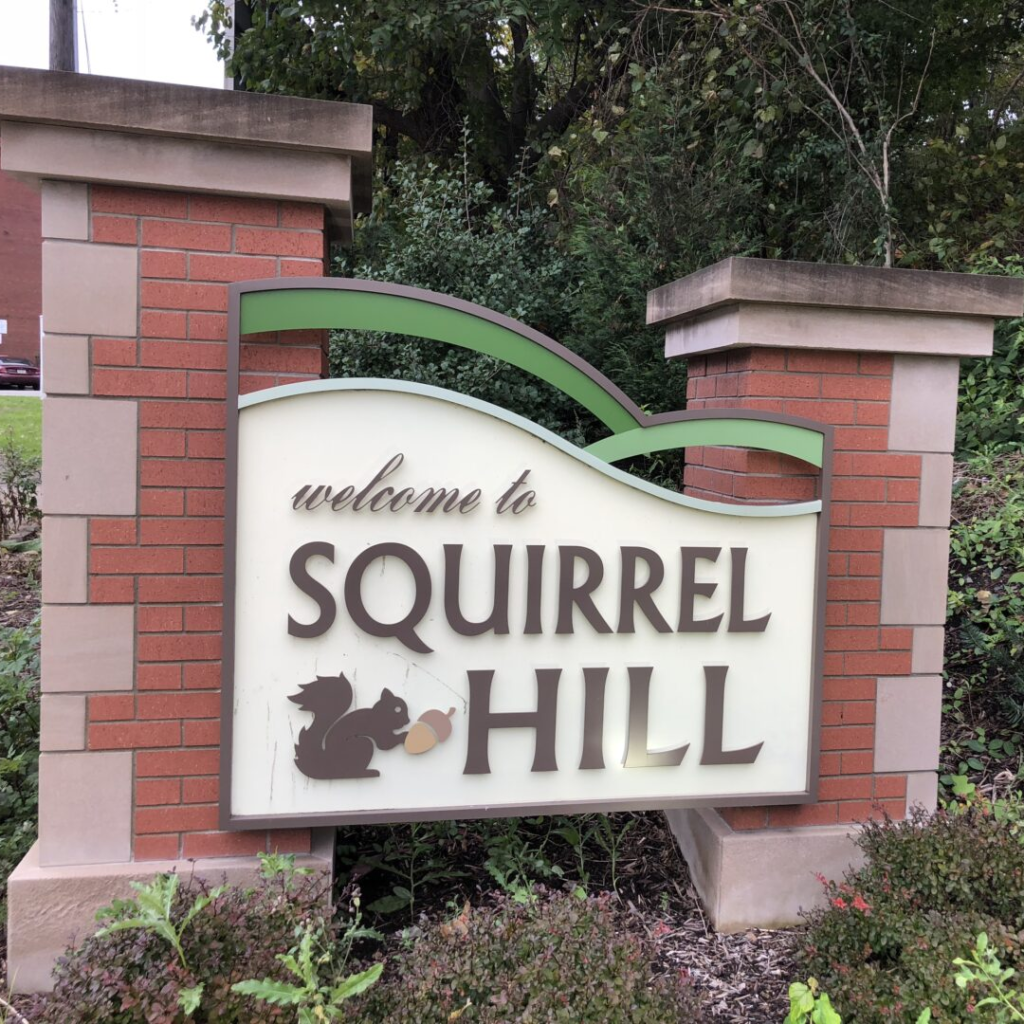 The town's name was reportedly given by the Native Americans who lived in the vicinity, and it was most likely from the abundance of gray squirrels in the area where they got the idea from. The first recorded house in Squirrel Hill was built in 1760 by a soldier.
36. Bulls, New Zealand
This name isn't unusual compared to the other names on this list. It's pretty normal and, well, boring. You'll be glad to know that the town of Bulls has plenty of cafes, pubs, antique shops, and of course, a plethora of bull signs that are humorous.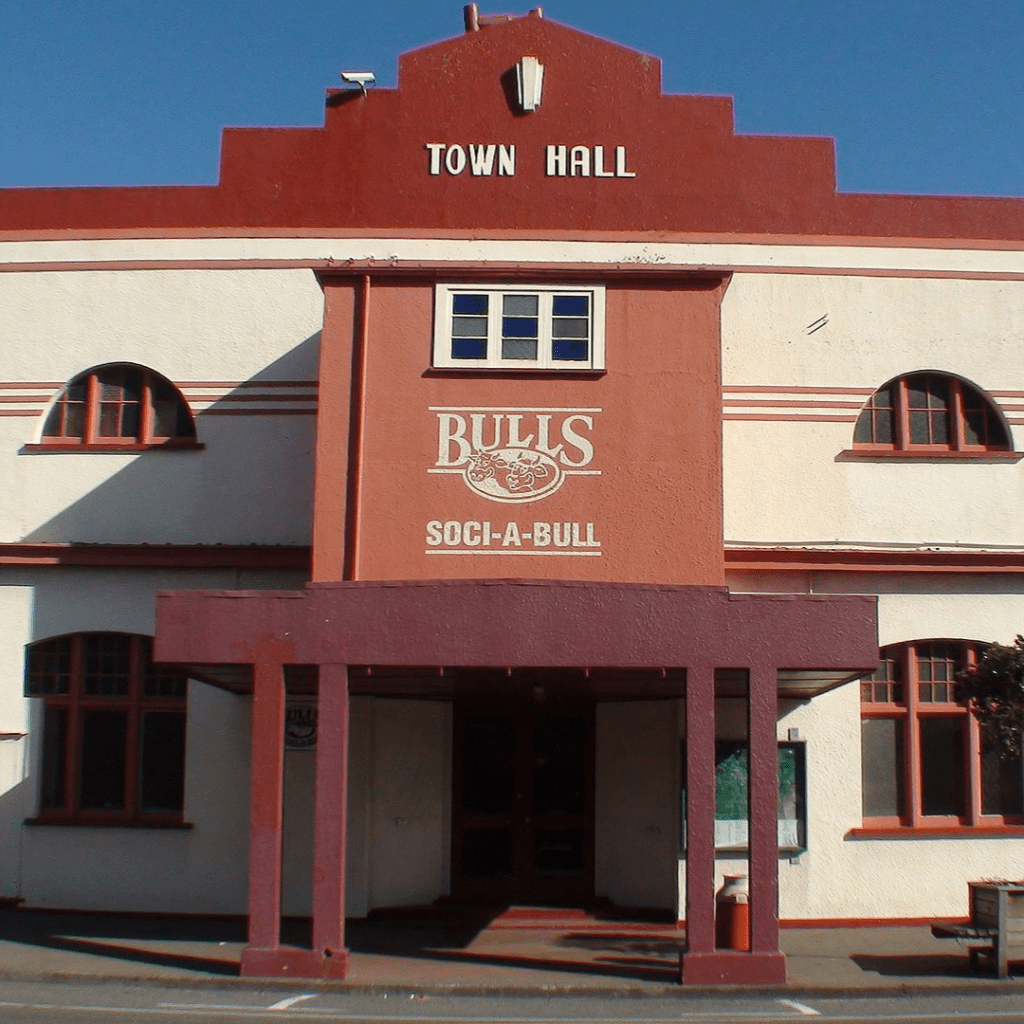 There is an abundance of things to do, such as getting to know the local Maori culture better, skiing, snowboarding, nature and wildlife, hot pools and health spas, shopping, tours, cycling, and mountain biking. Do check out the town's annual events too.
37. Cando, North Dakota, USA
Cando is a city in North Dakota founded in 1884, and it has a population of fewer than 3,000 people. It got its name from the pioneer's "can do" spirit. The city has hot to humid summers and sometimes severely cold winters.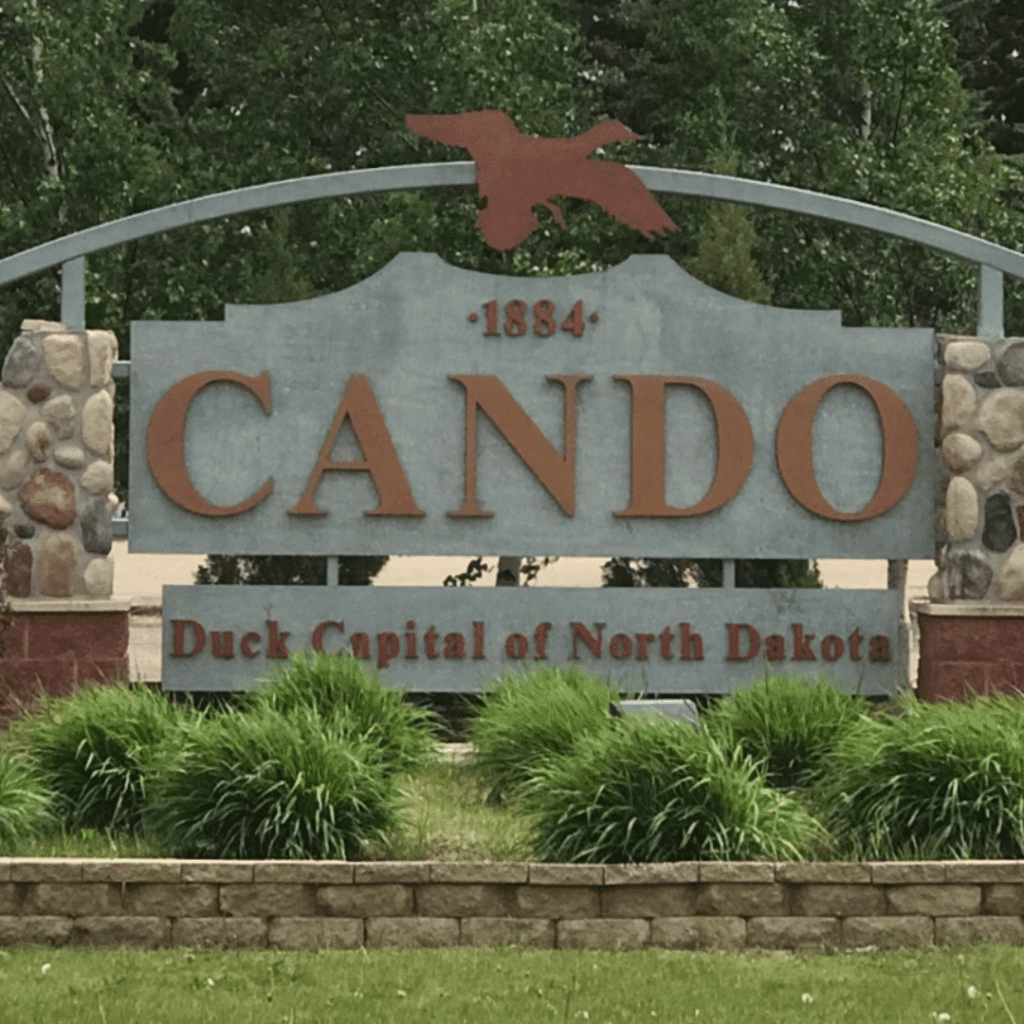 It might not be the most happening place on Earth, but it has things to offer too. If you're big on the outdoors, you need to visit Grahams Island State Park nearby, home to natural lakes, and Turtle River State Park, located in a beautiful wooded valley.
38. Dish, Texas, USA
Named after a satellite company, the town of Dish was formerly known as Clark after its founder Landis Clark, who also served as its first mayor. An agreement in 2005 saw the town changing its name, and in exchange for the name, new and existing residents received free basic satellite service and equipment.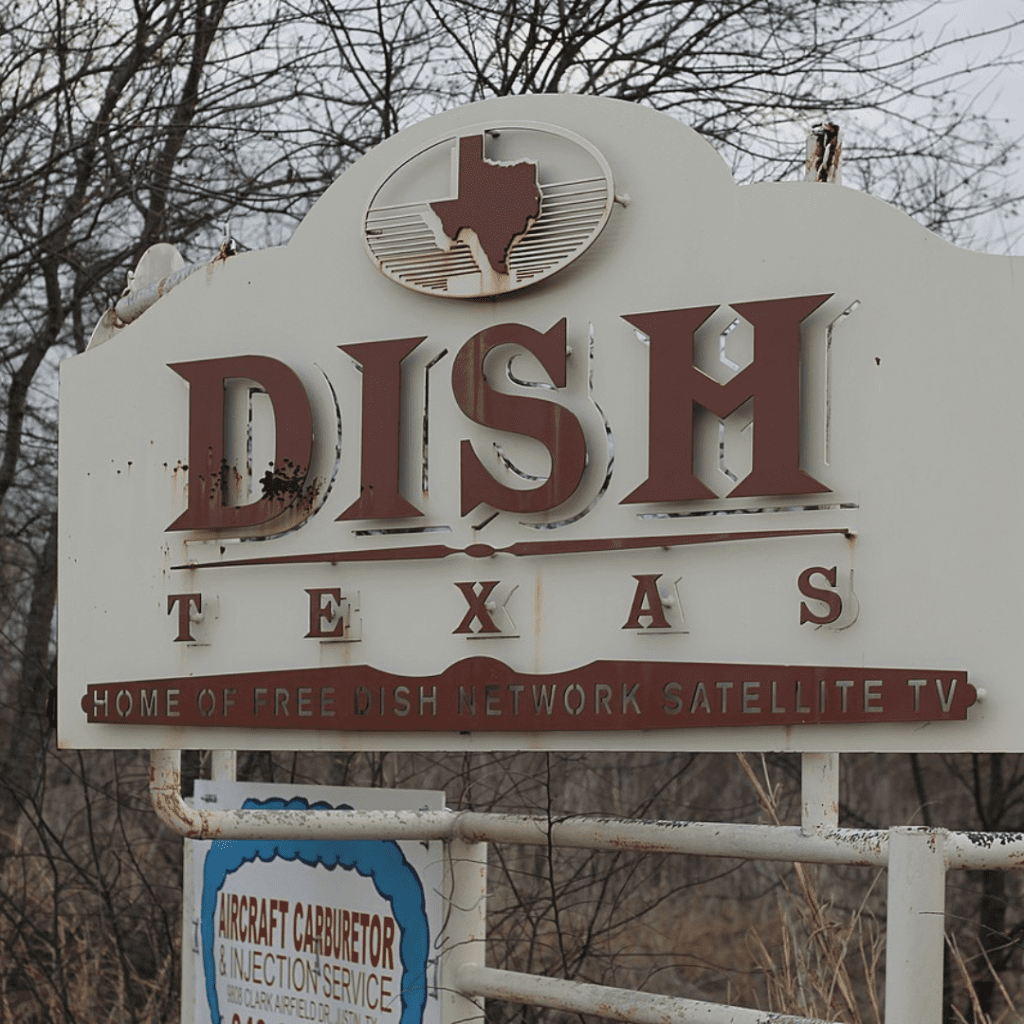 But the town barely even had 500 residents at that time. The city was featured in the January 2006 episode of Comedy Central's The Comedy Show and a 2019 podcast by Business Insider in an episode called "A Town Called DISH."
39. Smileyberg, Kansas, USA
Now considered a ghost town, Smileyberg, in Kansas, is in the harsh section of the Rend. It might have an unusual location, but it once produced goods and housed residents and travelers. The oldest resident of the town is known as Mad Mattock.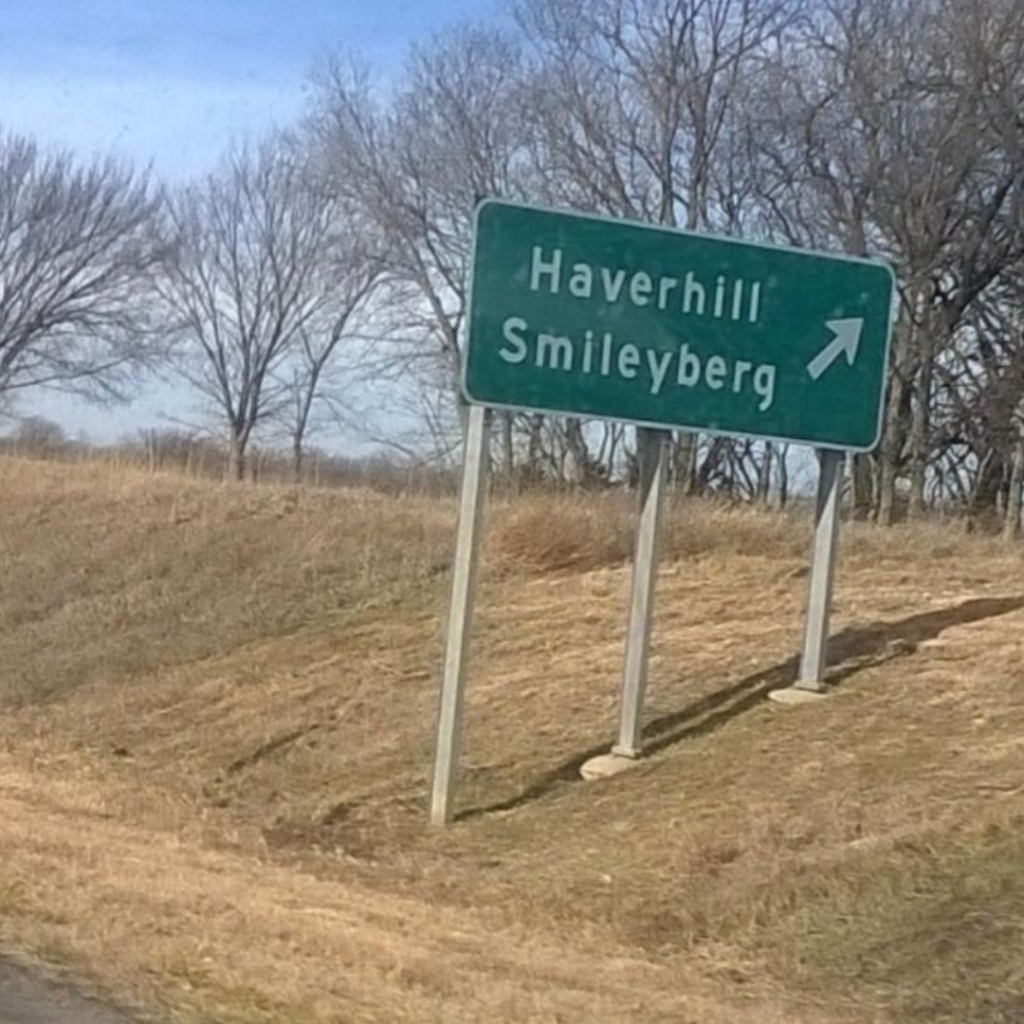 Now the few things that remain in the desolate town are a transmission shop that might have been a repair shop back in the day and an old grocery store near the transmission shop. Both businesses are still operating to this day.
40. Disappointment Island
Located in New Zealand, everyone can agree that Disappointment Island has one unique name. It is one of the seven uninhabited islands on the archipelago of the Auckland Islands. It may lack human residents, but it is the home of countless white-capped albatrosses.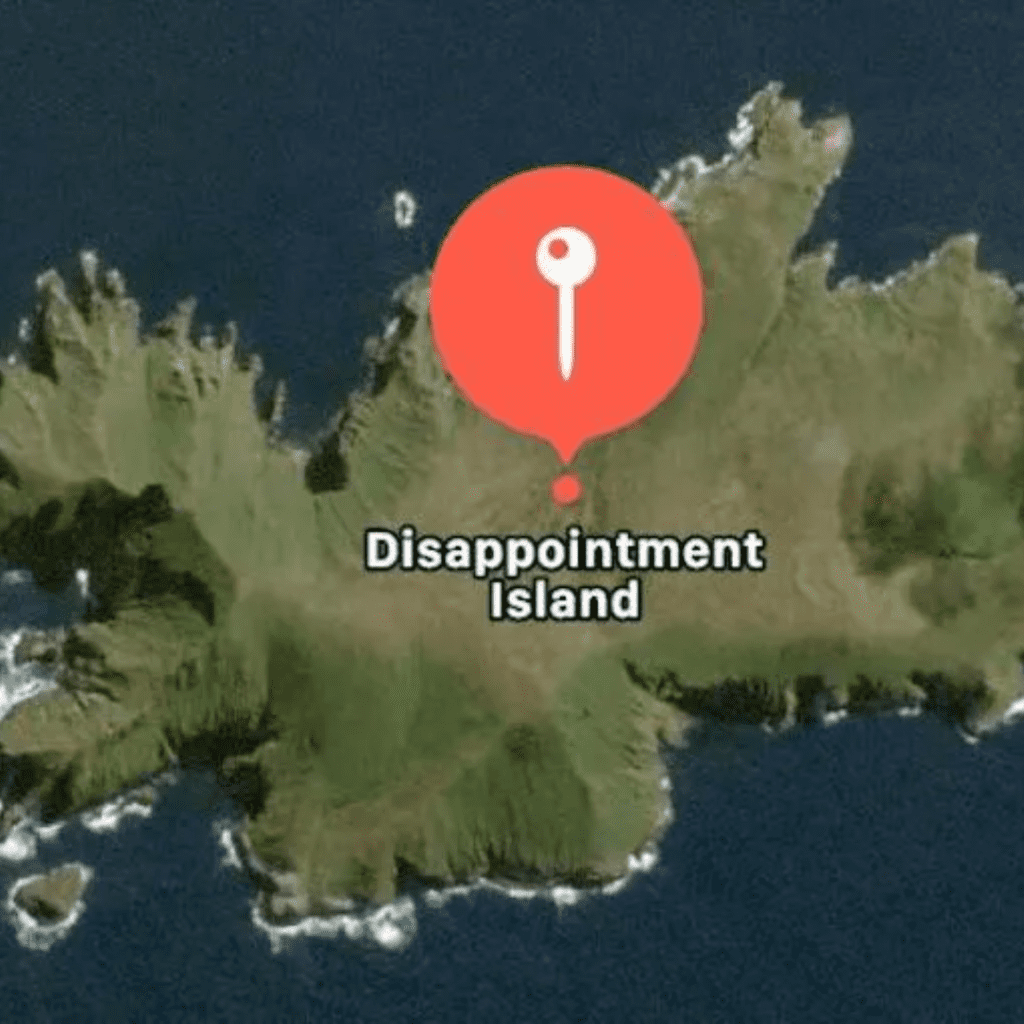 It's unclear how the island got its name, but one theory is that it was named as such because of the frequency of shipwrecks in the area. We understand that – after all, who wouldn't be disappointed by wrecks, right? We're sure you would be.
41. No Name, Colorado, USA
The area now known as No Name in Colorado first welcomed settlers in the 18th century. Accessible through Interstate 70, No Name offers residents and tourists the opportunity to enjoy nature. It has the No Name Canyon, which is a favorite of rock climbers.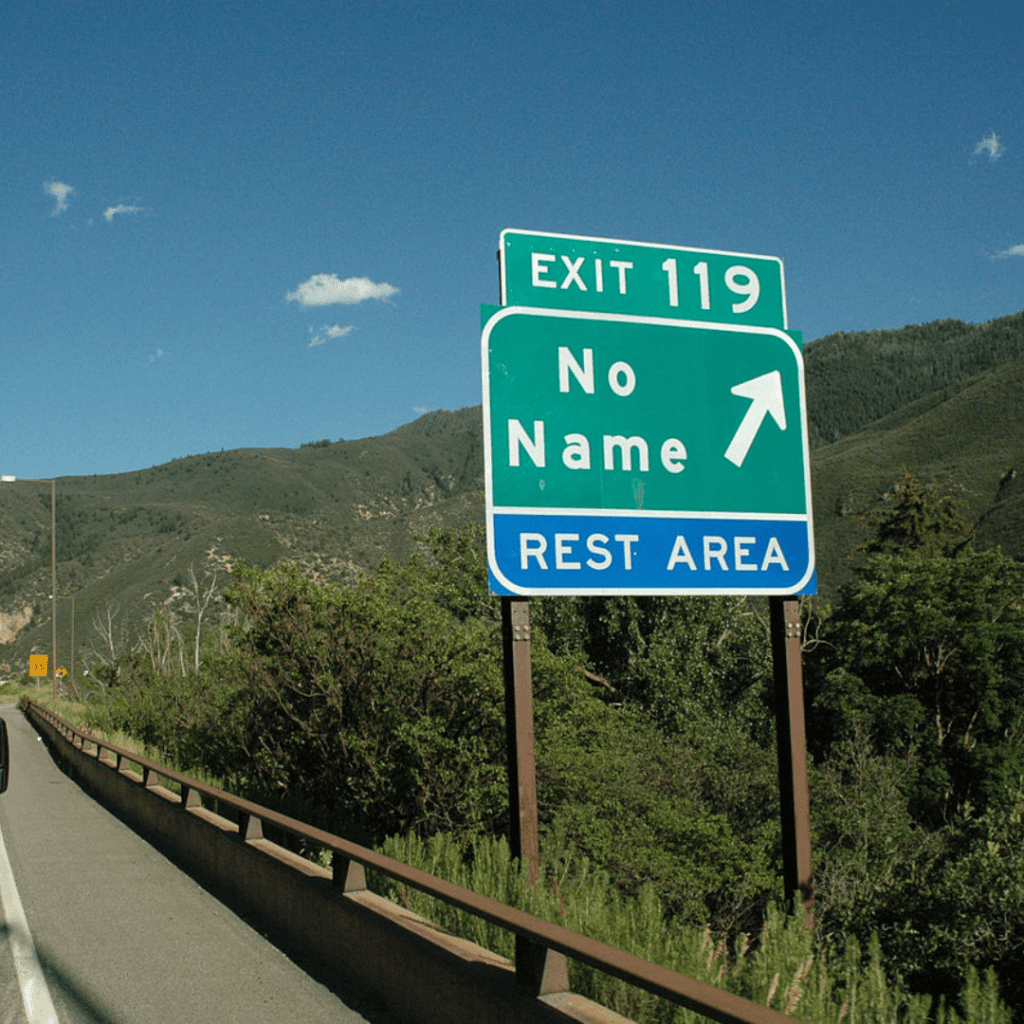 No Name Creek is another spot not to be missed. It's a part of the Weminuche Wilderness Area, which has a place just for hiking. It might have a more famous neighbor in the form of Glenwood Springs, but No Name can hold its own just fine.
42. Truth or Consequences, New Mexico
We've heard of this town numerous times, thanks to the T.V. show of the same name. Located in Sierra County, the town has a population of a little over 6,000 and is always featured on the list of places with the most unusual names.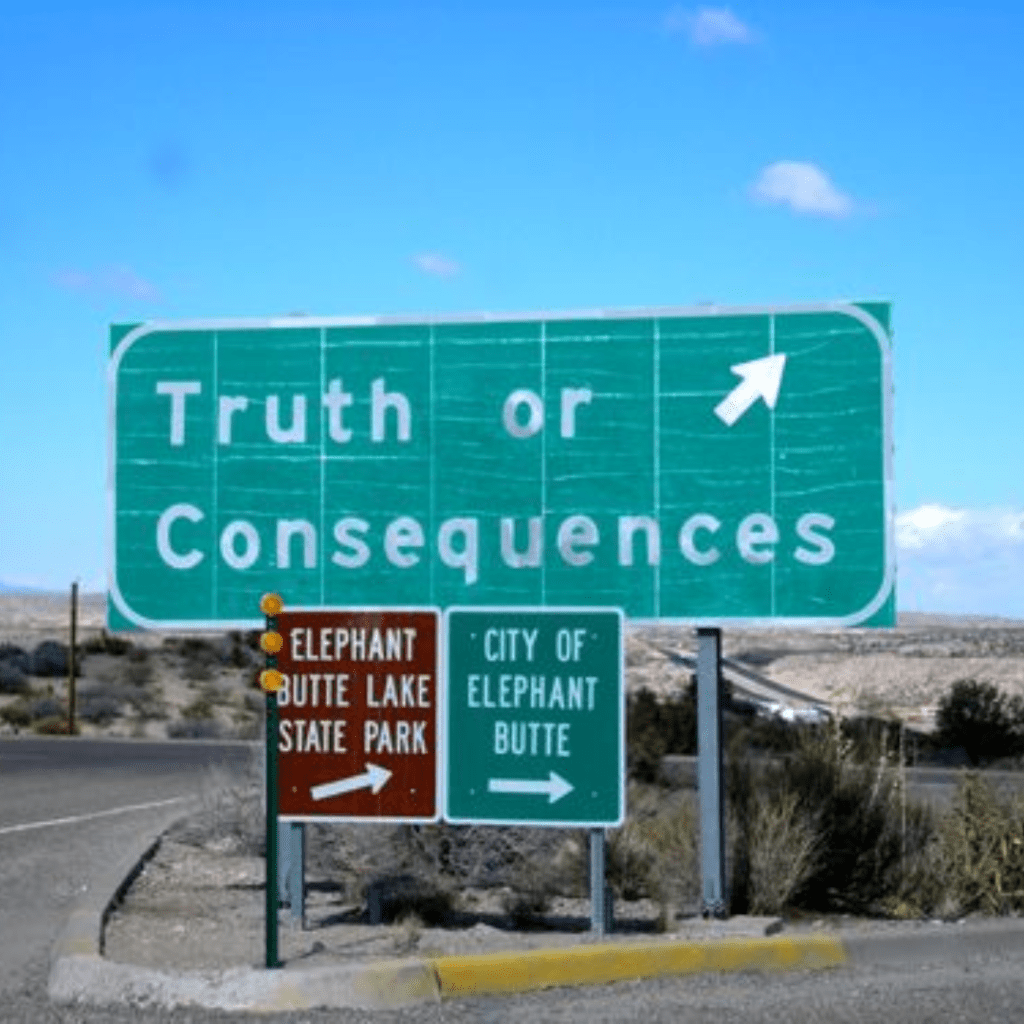 There are many things to love about the town, including the hot springs, spas, baths, all-you-can-eat enchilada casseroles, Elephant Butte Dam, and the New Mexico Old Time Fiddlers Association. There's plenty of booze, music, and food. You'll love this place if you ever visit.
43. Hooker, Oklahoma, USA
Well, this better not be your ordinary Hooker. The city is located in Texas County, Oklahoma, and as of 2010, it had a population of approximately 2,000. The city's name is in honor of a ranch foreman named John "Hooker" Threlked.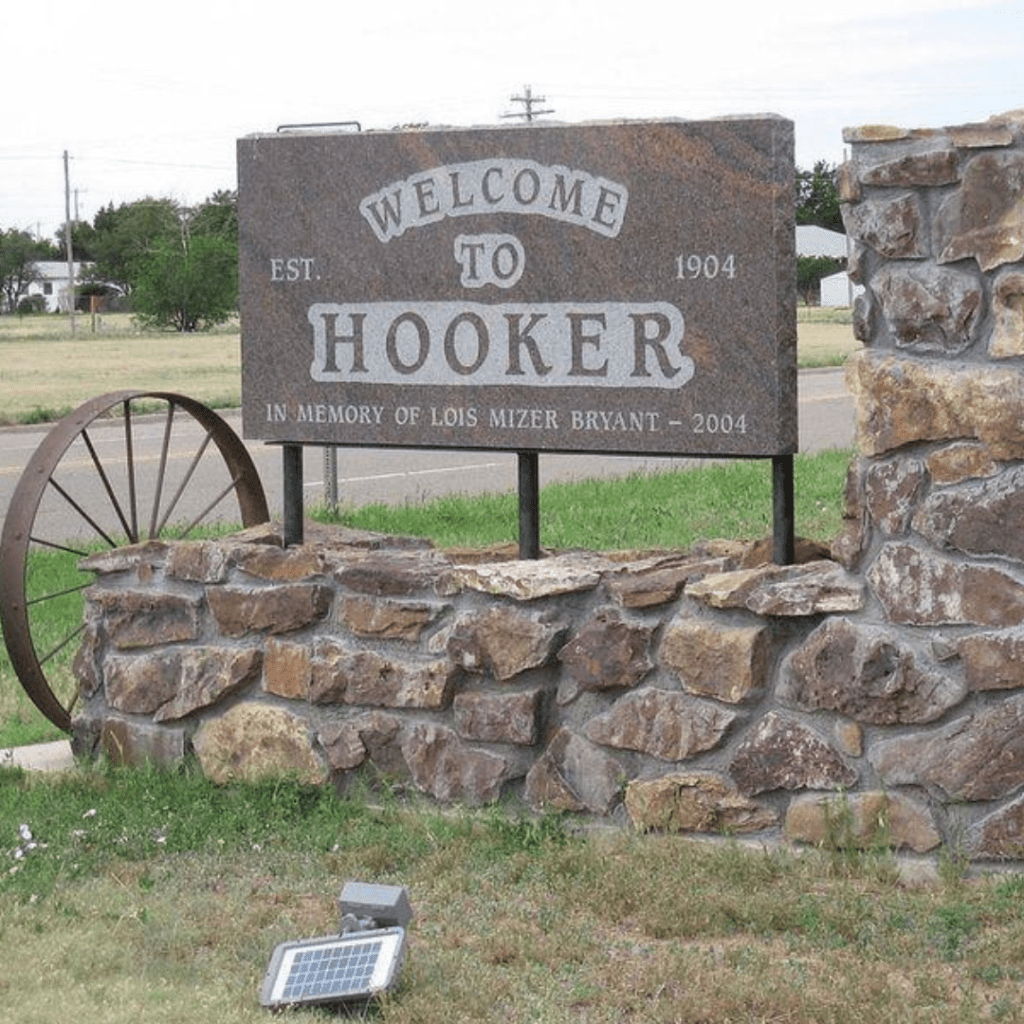 Because of its name, the town's motto is "It's a location, not a vocation." We have to say that the people living there have quite a sense of humor and we like that kind of person. So, are you excited to go and visit Hooker now?
44. Left Hand, West Virginia, USA
If you're right-handed, you better not stray to this town, or the residents might beat you to a pulp. All jokes aside, the town was named after the nearby Lefthand Run creek. Despite its name, the town welcomes right-handers too.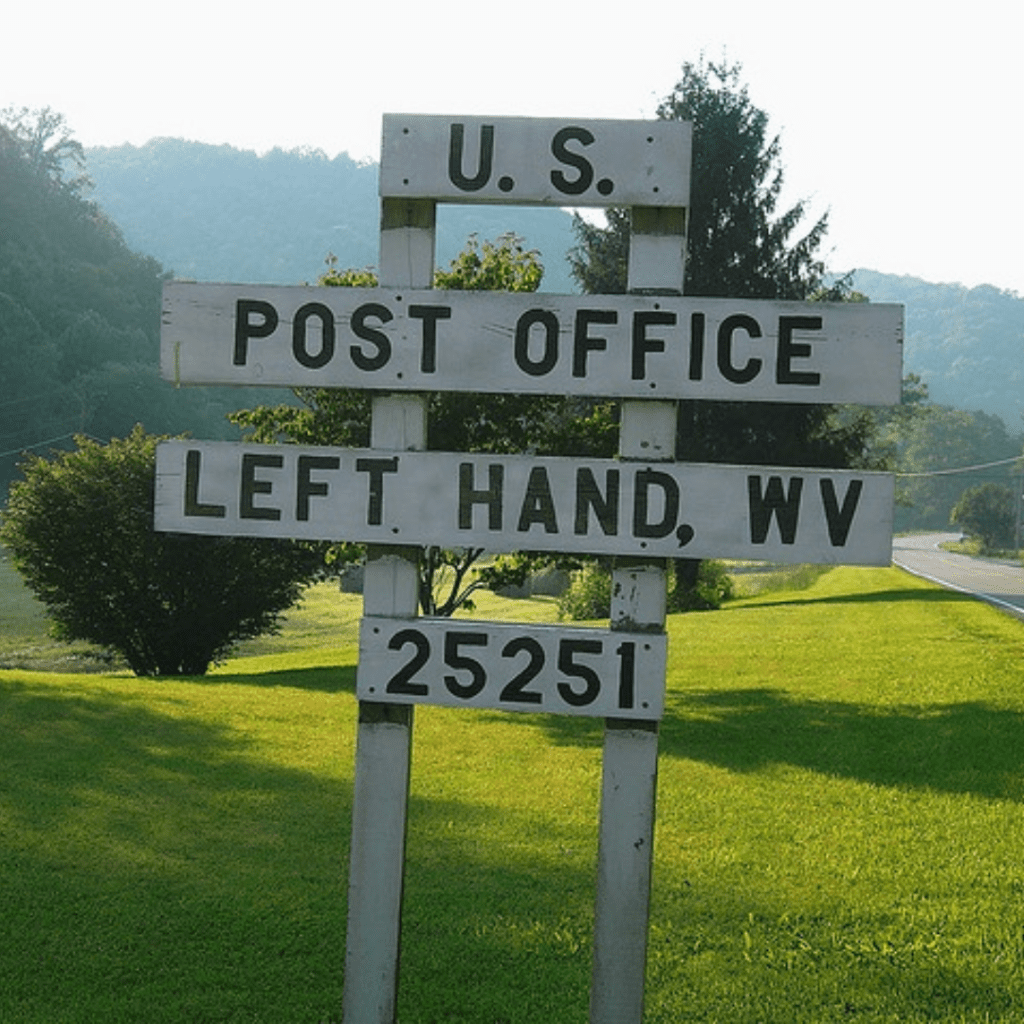 Left-handed and right-handed people have existed in the town and lived with each other for years. The answer is no, for those asking and satisfying your curiosity. There is no community or town nearby that's named Right Hand, which is kind of sad.
45. Whynot, North Carolina, USA
This place's name reminds us of the song sung by Hilary Duff. Yup, there was no escaping that song when we were younger. Lizzie McGuire was all the rage, and Hilary Duff was all over the T.V. The small rural community still looks as it did a hundred and fifty years ago.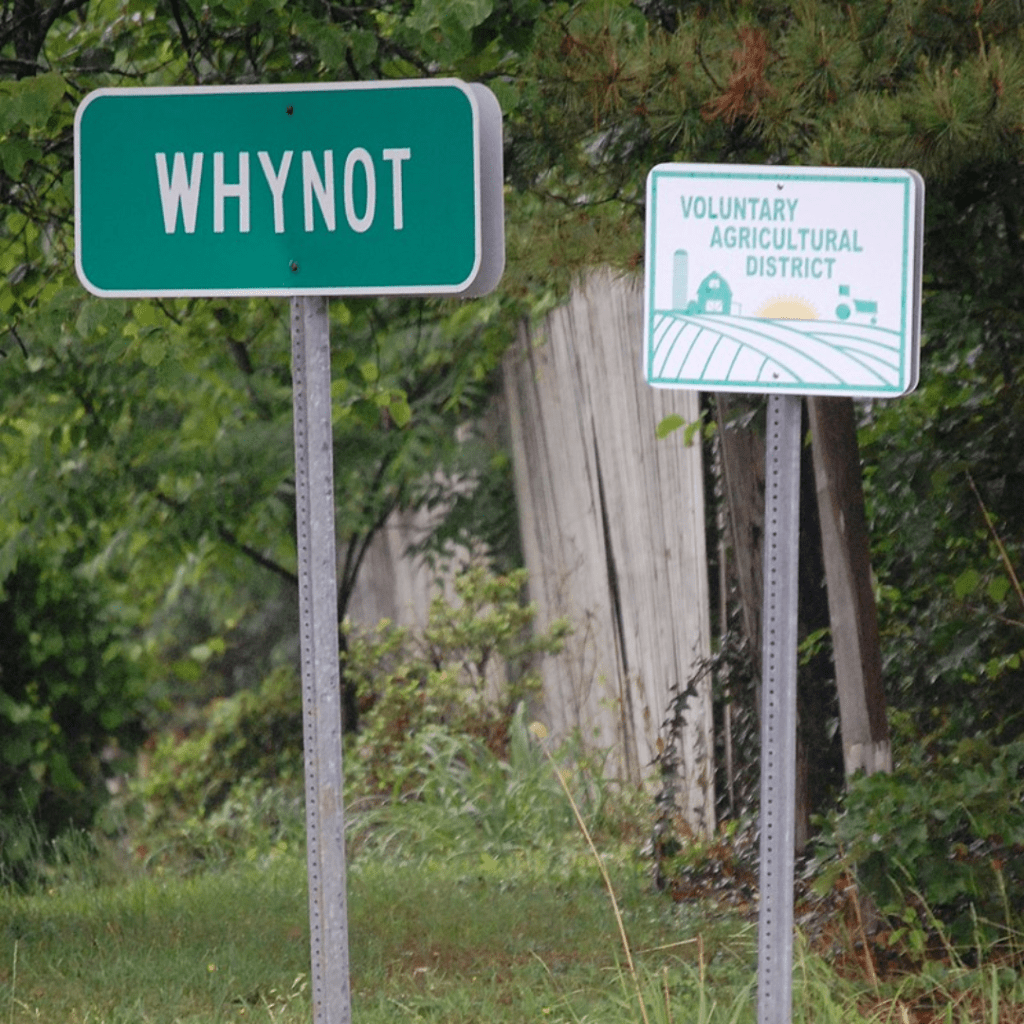 According to legend, a meeting was held to decide on the town's name, and after hours of talking, one farmer got fed up and said, "Let's name the town Whynot and go home," which is precisely what they did. That's one way of deciding on a name.