Four-Year-Old Josh Wins Noodle Battle Of Hundreds Of Joshes
By Stephen M November 25, 2021
---
A four-year-old was crowned champion in the Josh Fight that was held this year at the Air Park in Lincoln, Nebraska. Winner Josh Vinson, Jr. received a plastic trophy and a Burger King crown as his prize in the mock fight event. Hundreds of Joshes both young and old came from different parts of the country to participate in the wild noodle battle.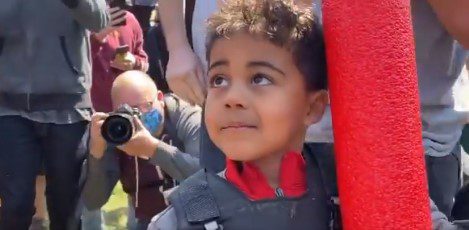 Armed with pool noodles, they battled it out in a delightful and fun way, with Josh Vinson Jr. becoming victorious. He fought fearlessly with a red pool noodle and remained resolute throughout.
After being crowned champion, "Little Josh" told a reporter that he fought everyone amid cheers from the crowd. The Lincoln-based kid couldn't hide his joy as his oversized crown.
His dad Josh Vinson, Sr., in an interview with affiliate KLKN Channel 8 TV, said his son would forever remember the day.
The Event Organization
College engineering student Josh Swain of Tucson, Arizona conceived the Josh Fight idea in April 2020. It all started when he found that his full name is very common on social media. Anytime he tried to sign up for an account, the name would already be in use. He, therefore, sent Facebook messages to his namesakes proposing the Josh Swain Fight and gave them a year to prepare. He aimed to bring together persons called Josh to a particular coordinate to fight for the name.
Though it was a joke and few people responded, the message went viral and the media picked it up. Swain decided to organize the event and proposed a friendly battle between not just Josh Swains but all Joshes. He randomly chose the coordinates for the event and settled on the Air Park in Lincoln, Nebraska.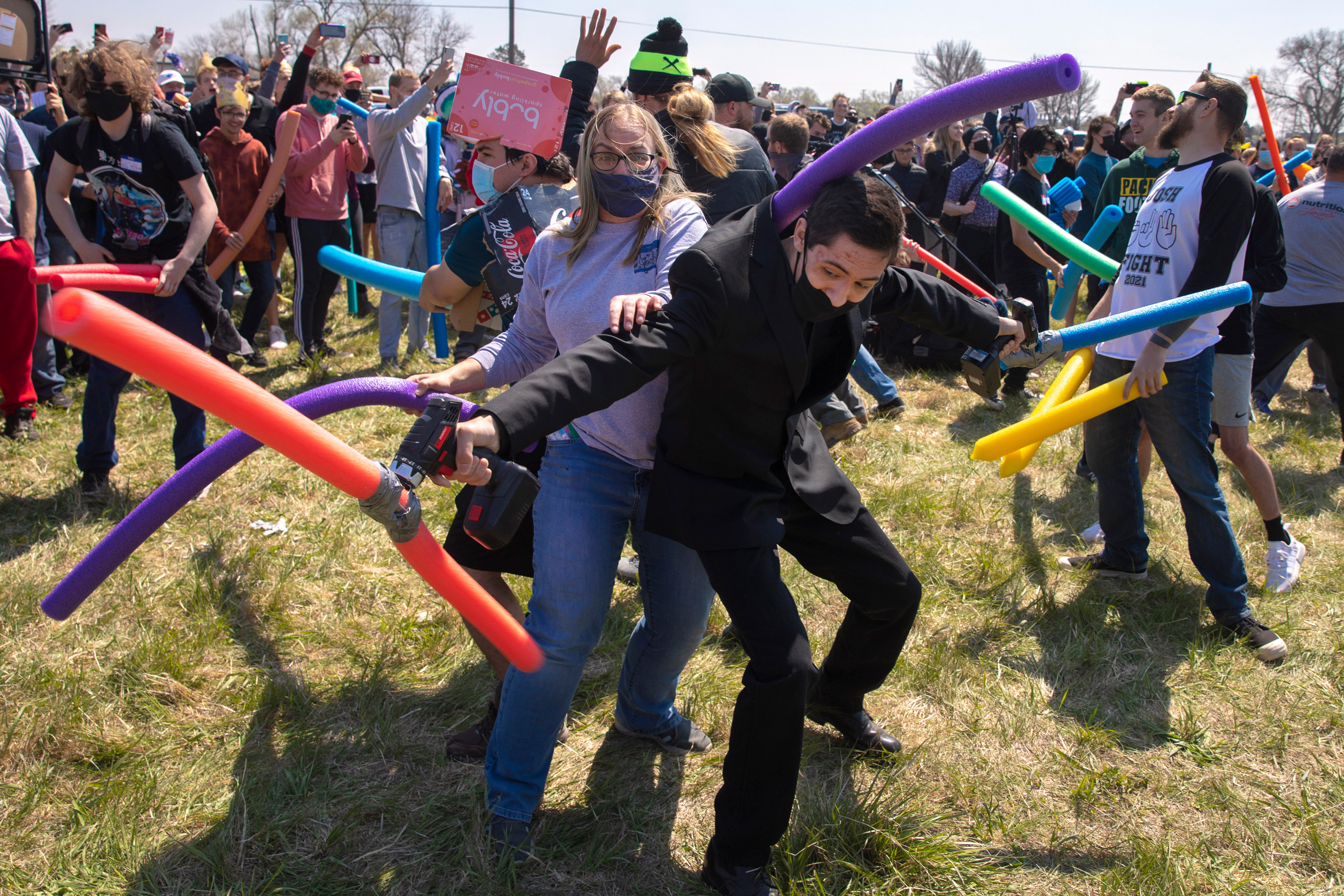 The event wasn't just for fun as it also raised funds for the Children's Hospital and Medical Center Foundation Fund in Omaha. That aside, organizers collected food donations for the Food Bank of Lincoln.