35 Impressive And Luxurious WWE Wrestler Superstar Mansions
By Arvyn B August 1, 2023
---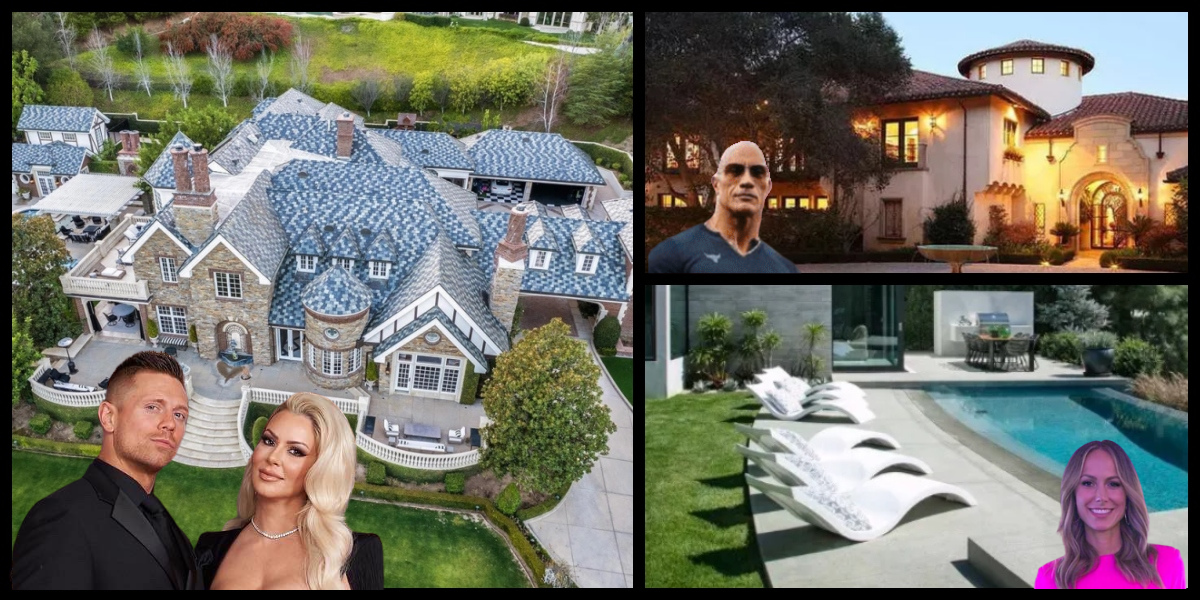 This article was originally published on
sportfoy
WWE has some of the world's most iconic wrestlers in the world. They're well-known for their crazy looks, fierce competition, and wild fighting skills! Being this famous, it goes without saying that these individuals are pretty wealthy. With this great wealth comes the ability to buy almost anything you want, including mansions. If you're anything like us, you've always wondered what kind of pad these stars have for themselves. Well, wonder no longer! Here are 35 of the most exquisite homes by some of the top WWE stars. From The Rock and "Stone Cold" Steve Austin to Stacy Kiebler, now is your chance to peek into their lives. Each home is unique in its own way, and they all come with quite a hefty price tag, too. "Give Me a Hell Yeah!"
Big Show, Big House
With a name like "Big Show," you should expect that this guy has a lavish and enormous house – and you'd be right! He bought this home in Odessa, Florida, for a whopping $700,000 from another WWE star, the well-known Undertaker.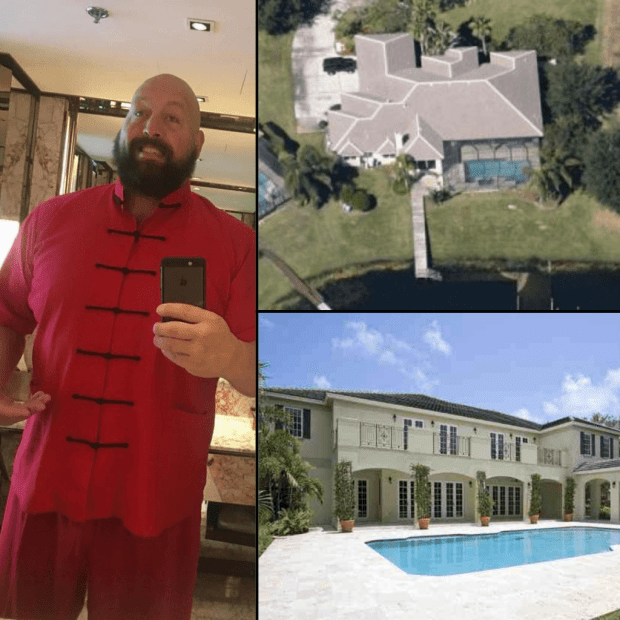 There's a reason the price tag was so high – the house boasts over four bedrooms, bathrooms, a pool, and a place to dock a boat. It's a perfect place to relax on those hot summer days, and we're so jealous of it!
Roman Villa
You might not know this, but Roman Reigns is the cousin of a famous wrestler-turned-actor, the Rock. However, he has faced some pretty difficult hardships in his life, like his recent battle with leukemia that forced Roman to take some time away from the ring.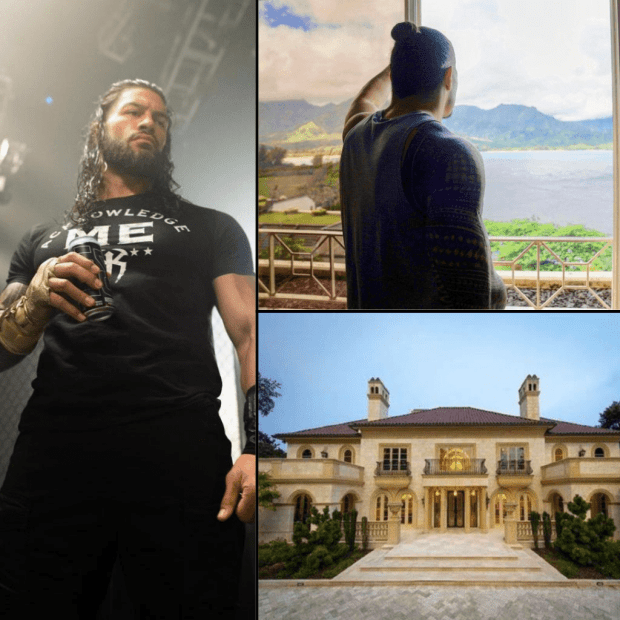 He spent his time recovering in this massive house in Florida, which has its own swimming pool and is near a beautiful lake. If that wasn't enough, the living room leads right into the kitchen – perfect for those hungry nights!
Angle House
Kurt Angle is just like Marmite – some fans love him, and some cannot stand him. Whatever your opinion on this wrestler, you can't deny that he is a star in the WWE world. With that status comes a gorgeous home like this one.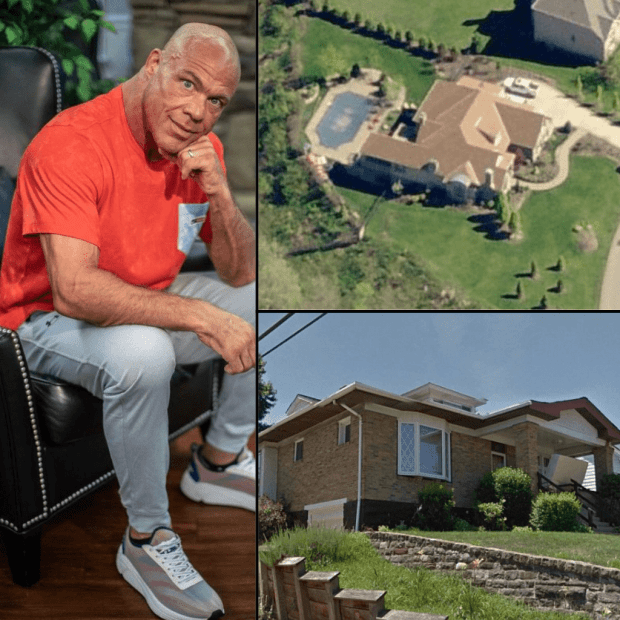 His house is located on Mount Lebanon in Pennsylvania with a cost of $650,000. For this, Angle managed to get a pad that features its own indoor pool and four bedrooms. Judging by the pictures, he has a pretty nice outdoor pool as well!
Fantastic Foley
Mick Foley may have retired from the ring a few years ago, but that didn't stop him from being a certified WWE legend. You might know him as Dude Love, Mankind, or even Cactus Jack. Either way, he is a star!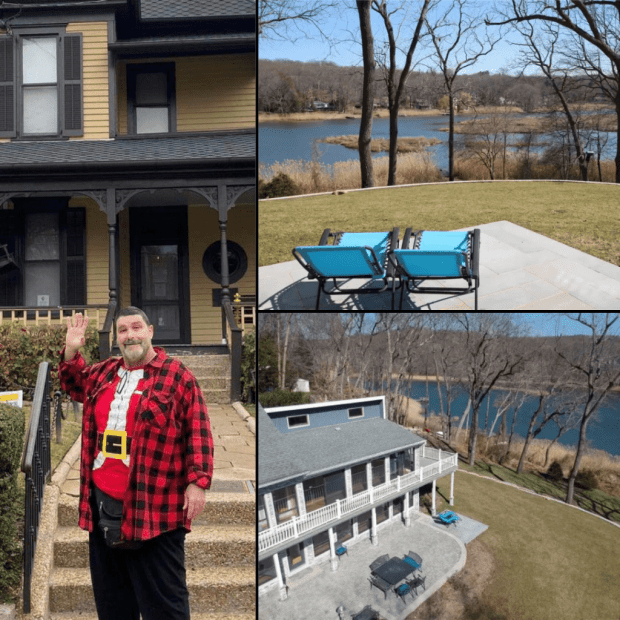 With that star power, Foley bought a home for himself and his wife in Suffolk Count, Long Island. The house cost over $1 million – and for a good reason. It's right next to a lake, and it covers over 1.2 acres of land.
Completely Normal
So far, we've seen some pretty lavish homes – now it's time for something a little more low-key. Becky Lynch and Seth Rollins are one of the more recent power couples from WWE and bought a home together in Davenport, Iowa.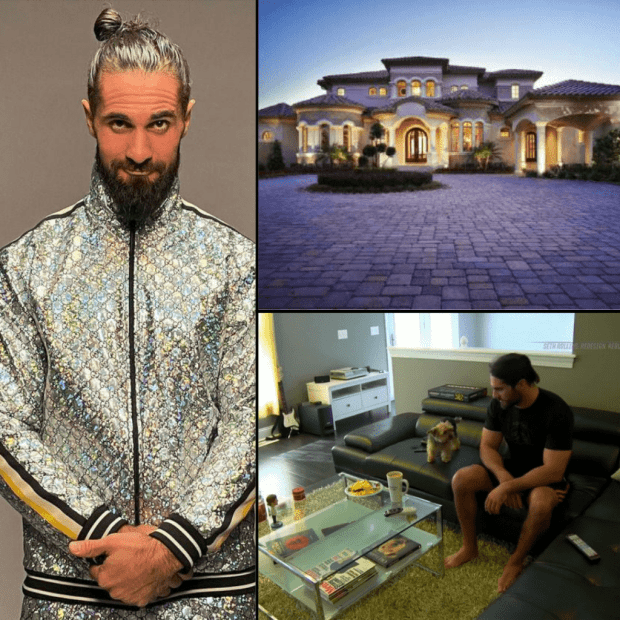 You might be surprised to know that this house cost them $1 million, as it's pretty unassuming! It looks like it could be an average home for a star, but they apparently have enough room for a tractor in there. Perhaps they'll get something bigger in the future.
Brilliant Booker
Booker T always brings his smackdown energy to the ring, but did you know that he's a great and loving father to his kids? His real name is actually Robert Booker Tio Huffman, and he managed to build a fortune worth over $5 million.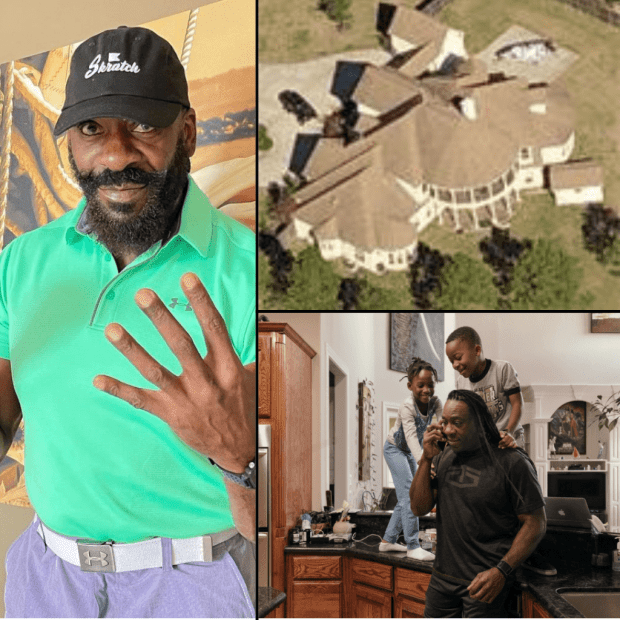 He used this fortune to buy himself a gorgeous house in Texas and some stocks in a Houston wrestling school to train the WWE stars of the future. Booker also announced that he would take a step into the world of politics, too!
Brilliant Barrett
This wrestling star might be from Britain instead of America, but that didn't stop him from taking the WWE by storm after debuting in 2010. Unfortunately, Barrett had to rest at home for a few months due to an injury on the show.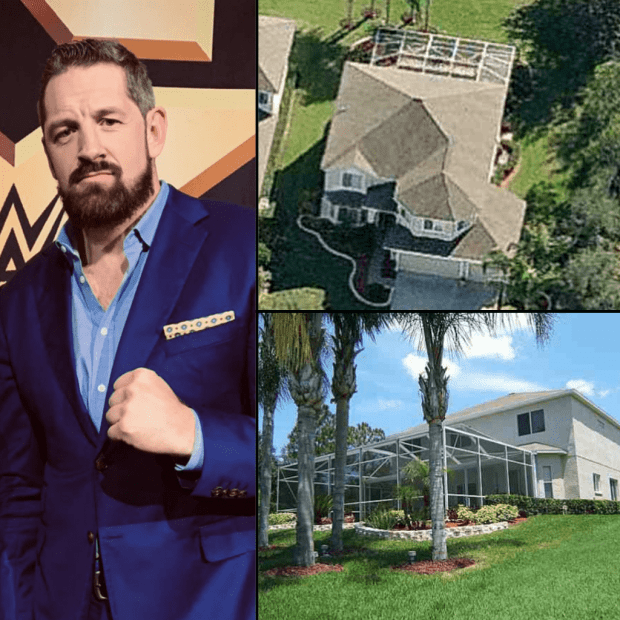 Thankfully, his place of rest and relaxation turned out to be quite the venue! The house boasts six bedrooms, three bathrooms, and nearly 4000 square feet of land. It didn't come cheap at $327,000, but he later sold it for $380,000.
Super Steve
Steve Austin might have left the ring a few years back now, but he'll always be a WWE legend in our eyes. After all, he is one of the key figures in WWE's "Attitude Era." Now, you can catch him at his stunning ranch in Marina del Rey.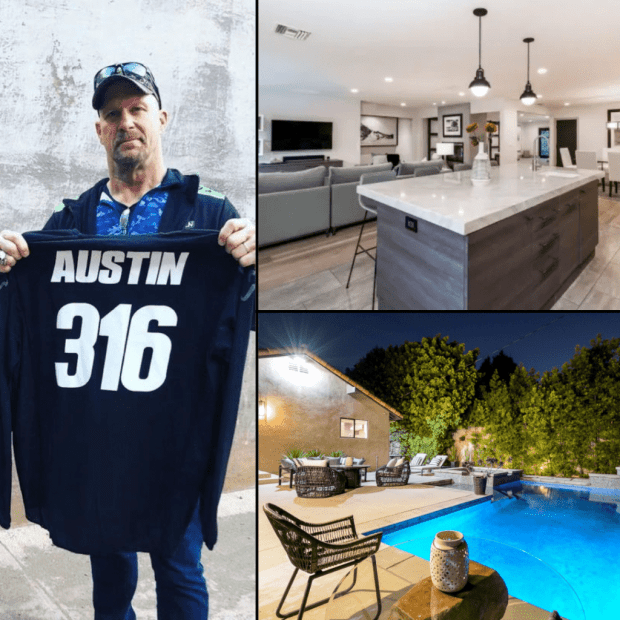 The ranch might only be a single story, but it came at the cost of $1.49 million. This includes three bedrooms, an outdoor pool, and over 1000 square feet of land, so we think it was definitely worth the cost.
Respectable Randy
It shouldn't come as any surprise that Randy Orton was able to afford a house in Saint Charles, Missouri, with a price tag of $1.25 million. After all, he is easily one of the most famous WWE wrestlers of recent years!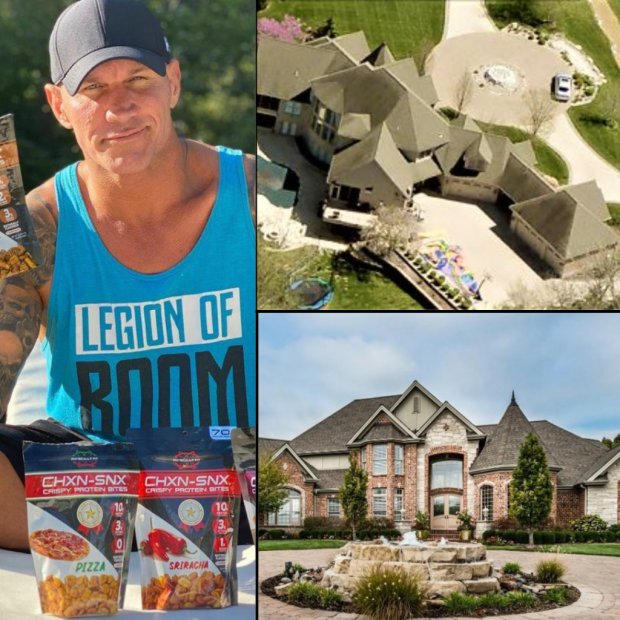 The mansion is a new build from 2013 and features over 25000 square feet of land, with three bedrooms and bathrooms. There's also a massive garage for Randy's gorgeous set of cars, which we're sure comes in handy for this superstar.
Victorious Vince
Even if you're not a fan of WWE, there's no way that you don't recognize the face of Vince McMahon. He had a huge hand in helping to transform WWE into the powerhouse that it is today. For that, he got a hefty reward…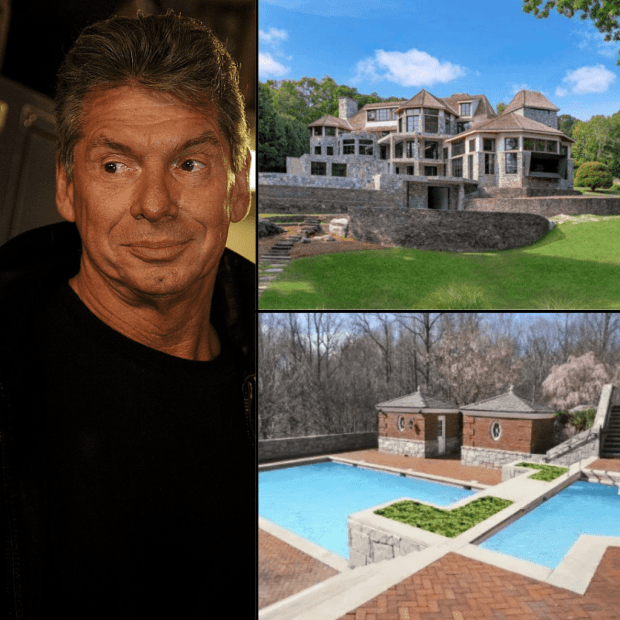 …namely, in the tune of a house worth $40 million! With this incredibly sized house, Vince scored himself a place with over 4000 square feet of land and is relatively close to his daughter and son-in-law. You can find this pad in Greenwich, Connecticut.
Kool Kiebler
Our next house is possibly the priciest one on this list, and for a good reason since it belongs to WWE icon Stacy Kiebler and her husband, Jared Pobre. They chose this gorgeous home in Beverly Hills before deciding to take things a little easier.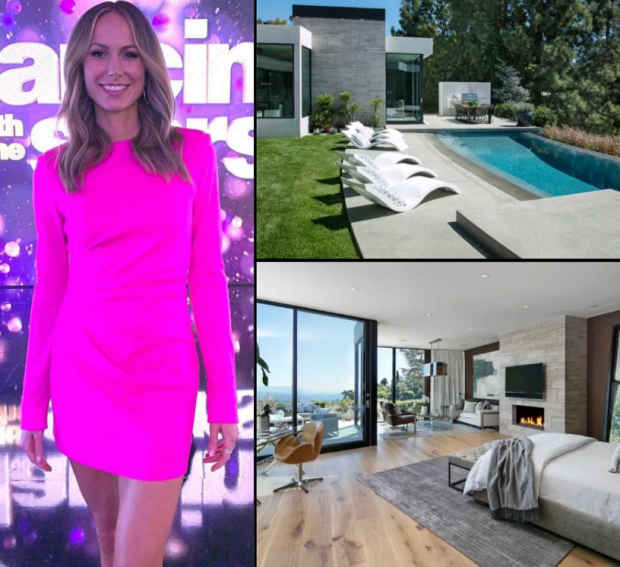 This decision prompted them to sell the house for a whopping $18.25 million, which is understandable as this house features five bedrooms, all of which are en-suite. After selling the home, they moved to a rural retreat in Jackson Hole, Wyoming.
Miz & Maryse
Another power couple in the WWE world, The Miz and Maryse, decided to sell their Hollywood home for $3.65 million. Why did they do this? Because they had a much larger place in mind – one worth $7 million instead!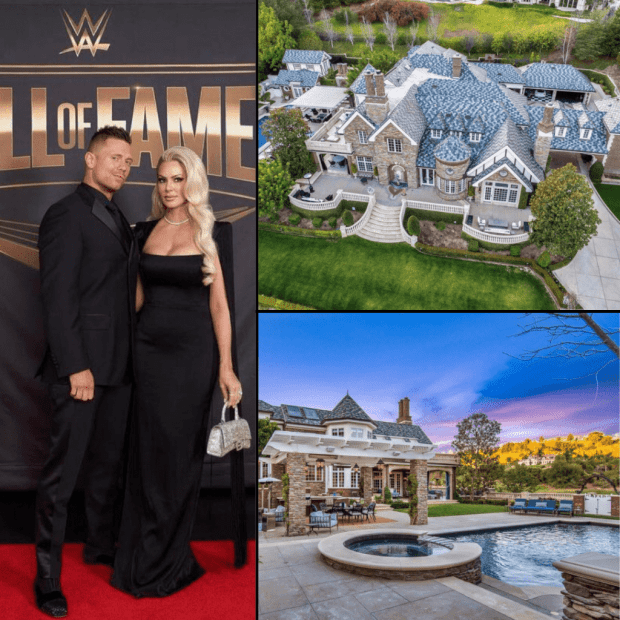 With this considerable cost, they managed to get a mansion that includes a cinema, games room, and a waterfall, as well as six bedrooms. We guess they're paying for it with their reality show, Miz & Mrs. It's pretty popular!
Excellent Edge
This power couple – Edge and Beth Phoenix – have a pretty remarkable achievement to their name, as they were the first couple ever to be part of the WWE Hall of Fame. In 2020, Edge made his official return to the ring, causing fans everywhere to lose their minds.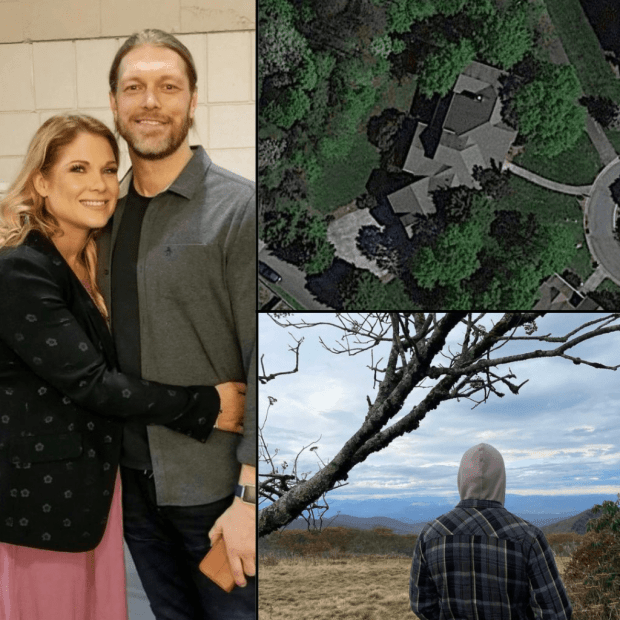 We're not too sure how much this house cost, but we're pretty sure that it was expensive since it's in Asheville, North Carolina. With this house, Edge and Beth bought a trophy room to help them celebrate their enormous victories.
Supreme Scott
Although Razor Roman, whose real name is Scott Hall, might have fared better at WCW, he was still a pretty successful wrestler for WWE in the 1990s. He bought a house in Chuluota, Florida, with this fame for $400,000.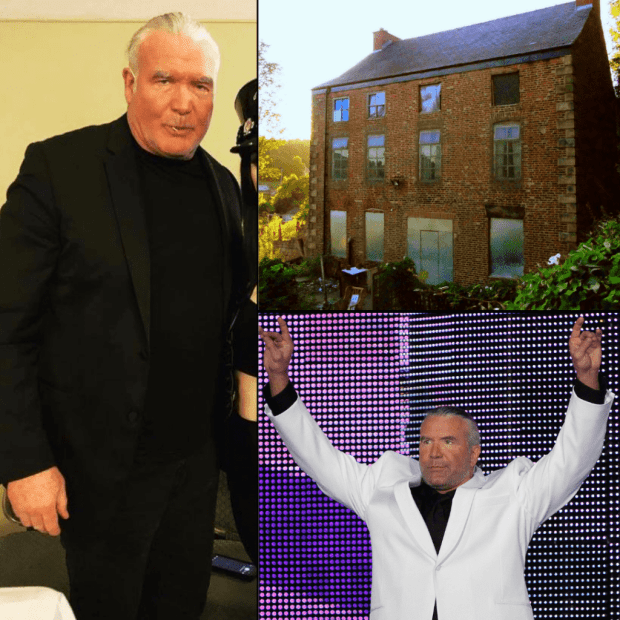 At least, that is where we think he currently lives. One thing that Razor is known for is his desire to keep his private life under wraps, so it's entirely possible that he decided to move somewhere a little more secluded.
Legendary Lita
Lita may have started out as the sidekick for the Hardy Boyz, but she soon found her way to becoming a household name in the WWE world. Lita, whose real name is Amy Dumas, decided to take a break from things for a while.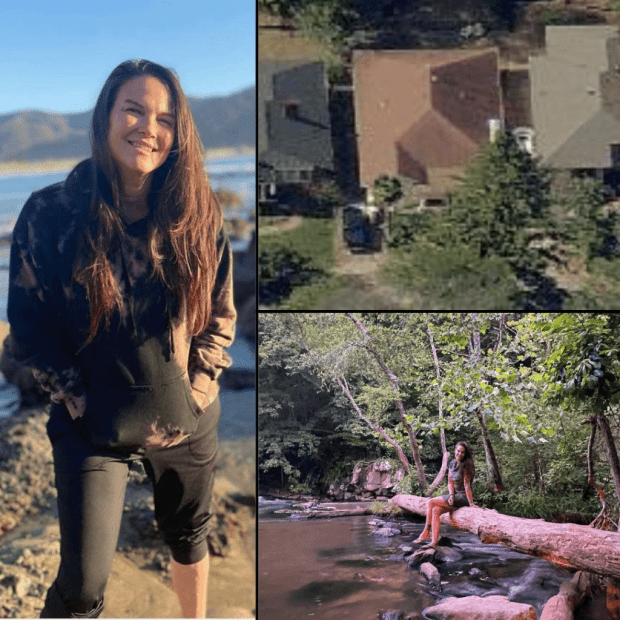 This gave her the chance to kick back and relax in her stunning home in Decatur, Georgia. It seems that her WWE days are now behind her, as she is currently one of the founding members of The Luchagoers, a punk rock band.
Rocket Rock
The Rock is probably more known for his films today than anything else, but there was once a time that he was "only" a WWE wrestler! He's one of the very few individuals to become part of the Hollywood scene successfully.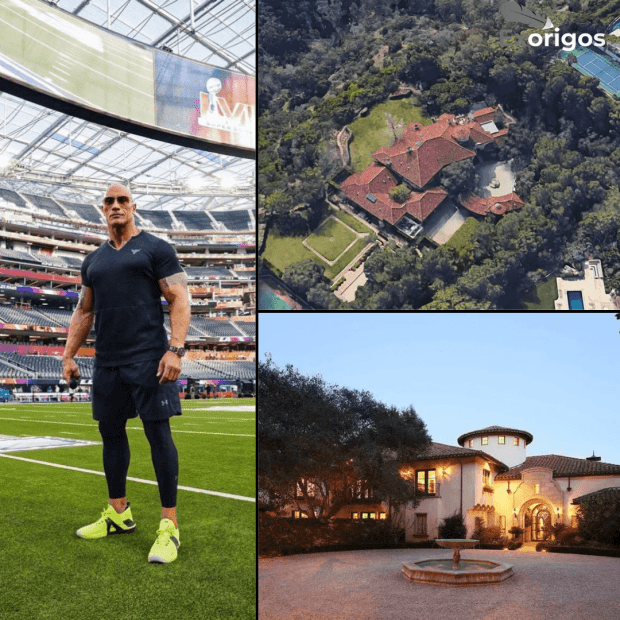 This change gave him the chance to buy not one but two luxury mansions. One of these is in Georgia and has a price of $9.5 million. In contrast, the second one in Florida is cheaper at $3.8 million. If you can afford it, why not?!
In the Family
It seems that wrestling is in this family's blood! Stephanie McMahon is the daughter of legend Vince McMahon. She lives with her husband Triple H, pretty close to Stephanie's father, in Weston, Connecticut. Looking at these pictures, you can tell they like it big!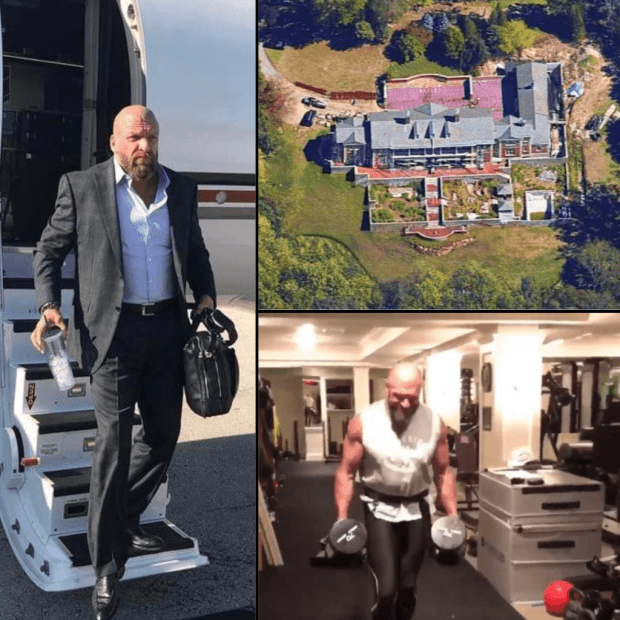 This luxury mansion features six bedrooms, a swimming pool, and even a private gym, which you can see Triple H using above. After all, there's a lot of work they need to do to stay looking so fit for WWE!
Charming Cena
John Cena is another wrestling star who has successfully become part of the Hollywood circuit. And that's not all – he also learned Chinese and the piano, both of which are pretty tricky feats! All this learning meant he could afford a pretty sweet house.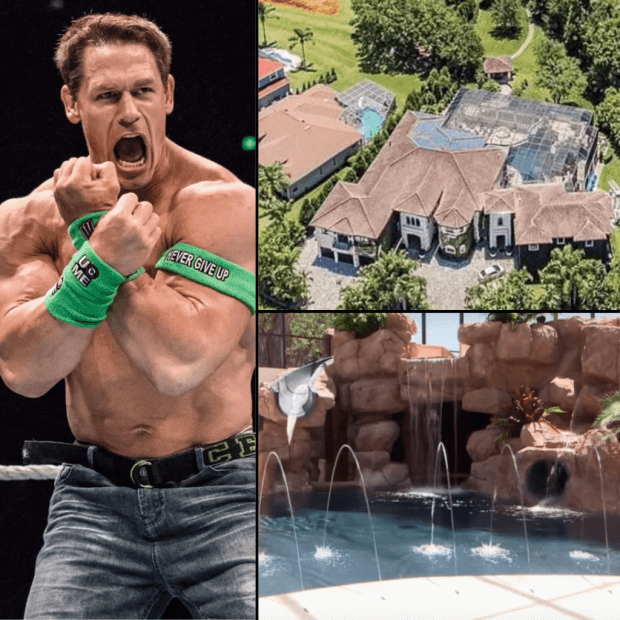 He bought this house with his then-fiancée, Nikki Bella, but they split shortly before they were due to get married. We think this is a real shame, as the property boasts an indoor and outdoor pool. There was also a gigantic TV in the living room.
Brilliant Bret
After deciding to move away from the WWE scene to focus on his family, Bret Hart swapped out his $705,000 pad in Hawaii for something different. We hope that he upgraded, as there's no way we'd let something this good go!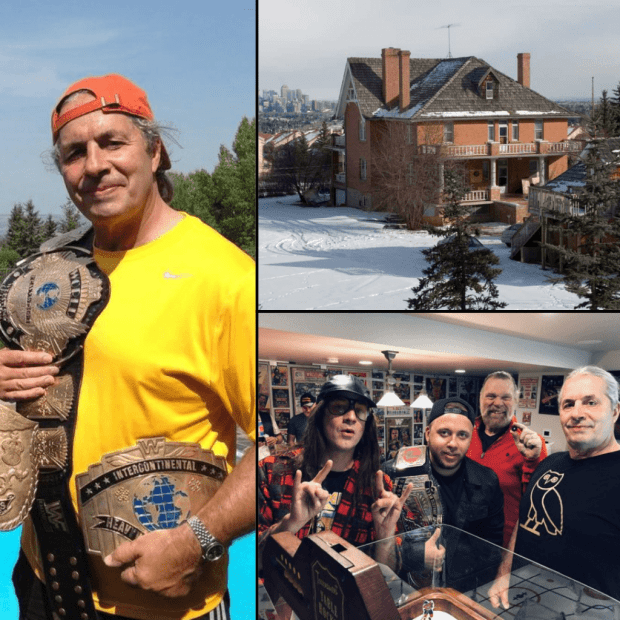 The house has over 2000 square feet, including three bedrooms and bathrooms. If that wasn't enough, the master suite contained a bathtub that was perfect for relaxing. Bret now lives in Alberta, Canada, with his family in the aptly named Hart House.
Dreamy Dolph
With a name like Nicholas Theodore Nemeth, it should be no surprise that this guy chose a completely different stage name for WWE. Dolph Ziggler is a much more impressive name to go by! It seems wrestling is in his genes, as his brother also works as a wrestler.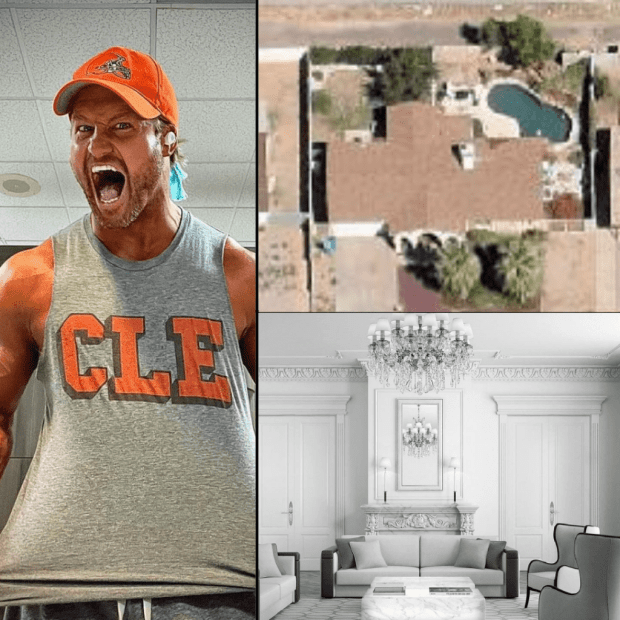 His house is in Phoenix, Arizona, and looks absolutely stunning. Unfortunately, not everything is going so sweet in his life, as Dolph's older brother is serving time in jail for taking part in a failed robbery. We hope that Dolph is doing well.
Terrific Torrie
Torrie Wilson is one of the most recognizable female faces of the WWE world, and for a good reason since she won the title of Miss Galaxy. Although she retired from wrestling, she became an online fitness coach and successful blogger.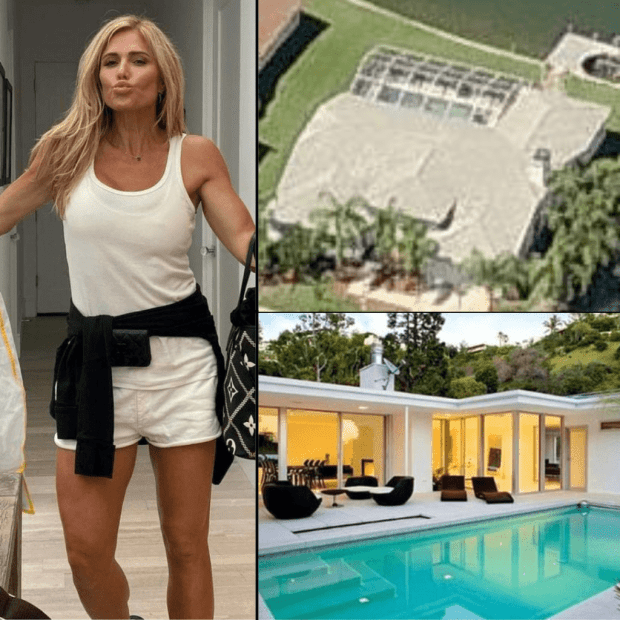 She used to live with her ex-husband Peter Gruner in this stunning property in Tampa, Florida. After the pair divorced in 2014, she sold the house for $546,000 and moved elsewhere. We hope her next home is just as sweet as this one!
Stunning Sable
Here's another WWE dream couple for you – this time, it's Brock Lesnar, known by his stage name "The Conquerer," and his wife, Sable. These pair live in a gorgeous cabin hidden away in Minnesota. It's much prettier than you might think at first!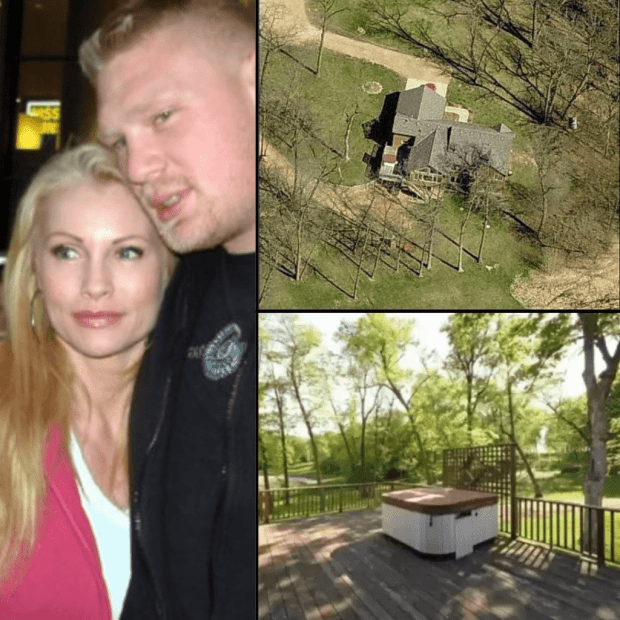 The house has plenty of open space, making it perfect for the pair to be at one in nature. After finishing on the stage, this dream team can kick back in and relax in the hot tub on the back deck.
Raging Rey
With a name like "Rey Mysterio" and his small stature, you might think that Oscar Gutierrez likes to enjoy a quiet life. Well, you'd be wrong! His house in San Diego is absolutely massive, and Rey clearly wants to show off.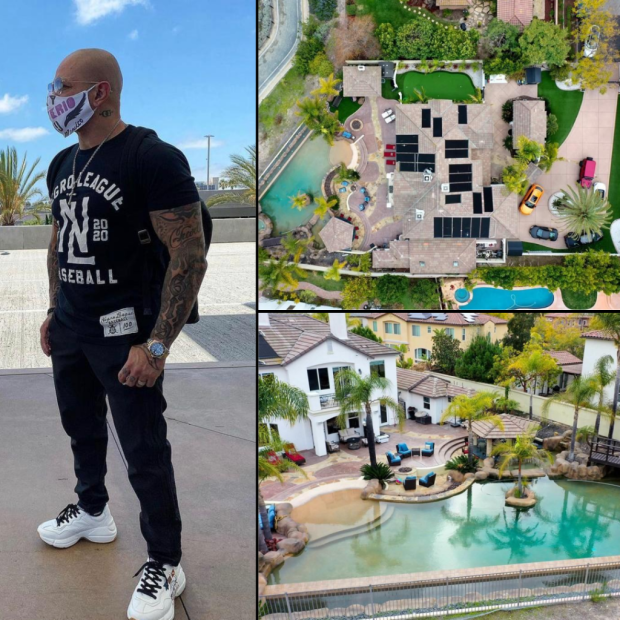 If the size wasn't enough, the house contains a pool, aquarium, and even a room dedicated to all of the trophies Rey has won over his career. He might've only been in the WWE world for a short time, but Rey has undoubtedly made his mark!
Dangerous Dave
Dave Bautista might be known to many younger fans as being "Drax the Destroyer" from Guardians of the Galaxy. However, those of us who are a little older still remember him from WWE. Even Dave likes to pop back to the ring every so often.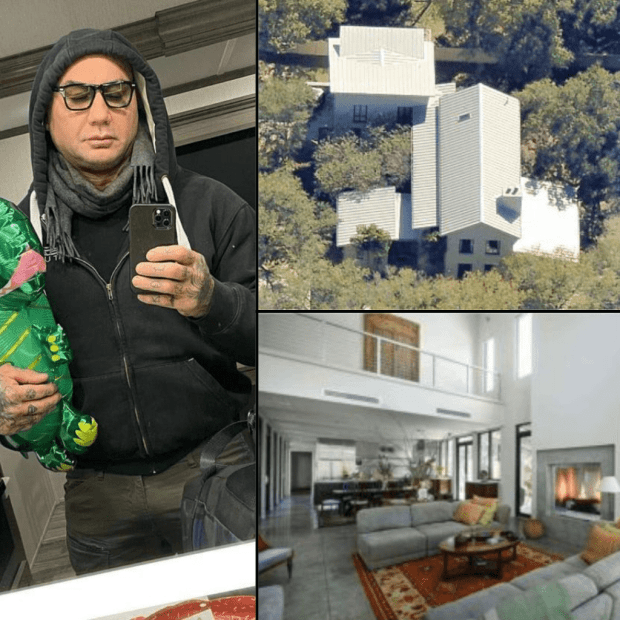 While he's not in the movies or on WWE, he lives in a stunning house in Tampa, Florida. This house features three bedrooms and four bathrooms. However, it may get a little lonely since his ex-wife Sarah Jade has moved out.
Marvellous Michaels
Shawn Michaels is another older face of WWE that helped shape the company into the household name it is today. He currently resides in a property worth $2.5 million, located in San Antonio, Texas. Pretty nice for someone known as the "Heartbreak Kid!"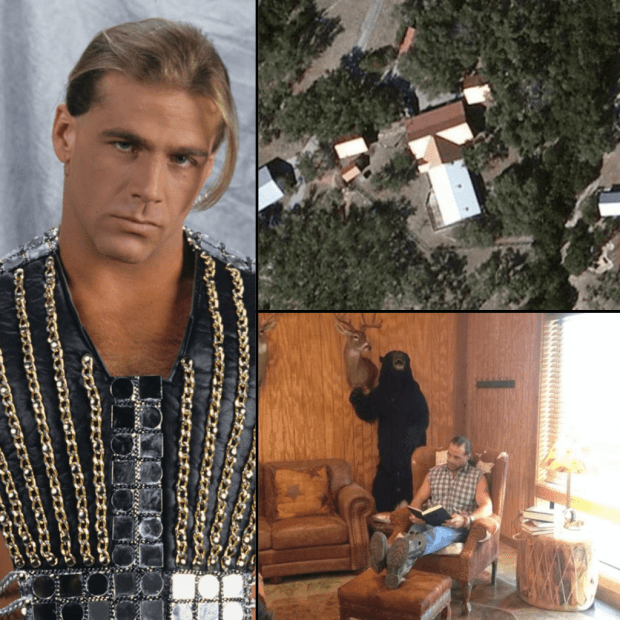 With a house this size, you might wonder if the inside can match – it certainly does! Shawn will never have to leave, as it features its own gym, three bedrooms, and even a sauna to relax in after an intense workout.
Brie & Bryan
Daniel Bryan and Brie Bella are one of those couples that make us believe in true love, especially after they purchased this lovely house in Seattle, Washington. They chose this home as the place for them to raise their family in.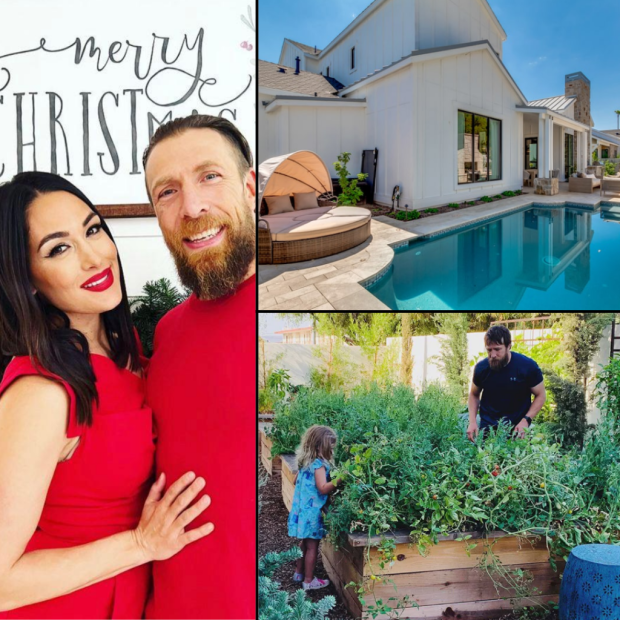 If that wasn't enough, this couple is pretty environmentally conscious. They made sure the property had good ventilation to keep their energy usage low and a large green space out back. We really admire this, and we hope that other people on this list follow suit!
Funny Flair
Ric Flair has the title of being one of the longest-running stars of the WWE game. He began as a WWE fighter and transitioned to being a manager after calling quits on the ring. You can find him living in this house in Charlotte, North Carolina.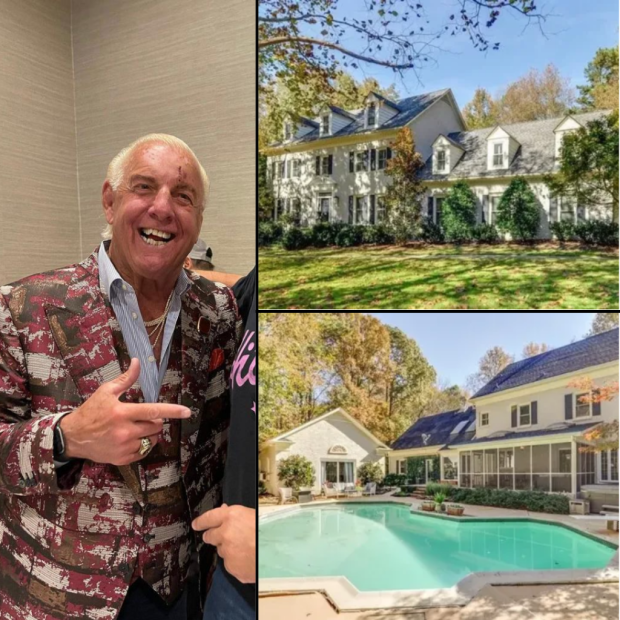 It should be no surprise that this property includes an outside pool and an impressive number of rooms. The house looks like the perfect picture of a home, and we are so jealous that he lives in somewhere as gorgeous as this!
An Irish Beauty
Here's another WWE star from across the pond from Ireland this time. Seamus Farrelly, better known by his stage name of Sheamus, bought a house for $540,000 in Odessa, Florida. The house has over 4000 square feet and features four bedrooms!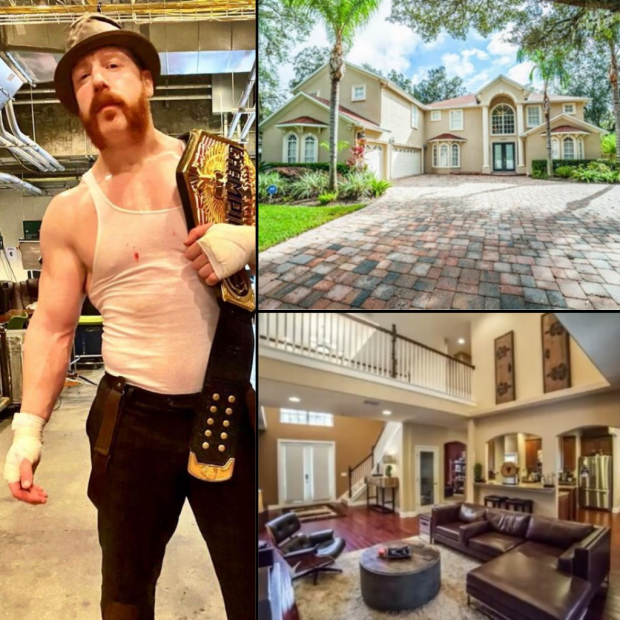 Sheamus specifically chose this house because it could house his three cars, with a giant garage and four bathrooms. There's a pool to help him relax after a difficult match and a giant 22-foot ceiling to match Sheamus's immense stature!
Hunky Henry
Mark Henry has been running in the WWE game since 1996 and shows no signs of stopping since then. If that wasn't impressive enough, he also worked as a weightlifting Olympian for America before stepping foot into the wrestling ring.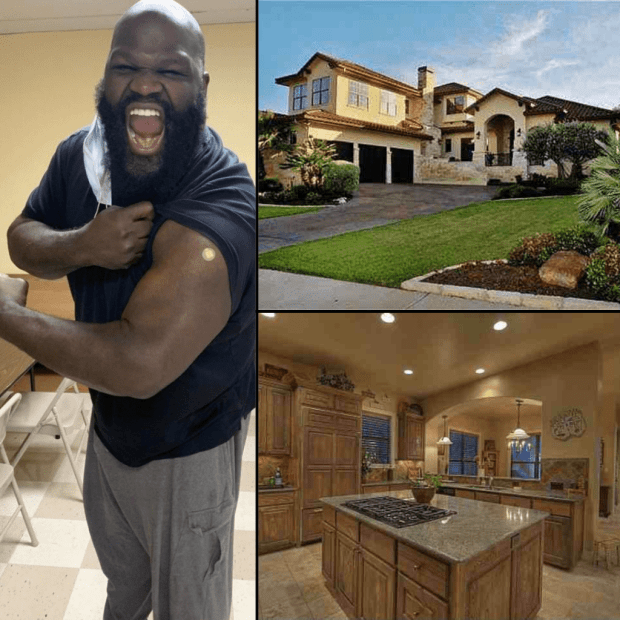 So, it should come as no surprise that Henry chose a big enough property to support his lengthy career. His mansion in Austin, Texas, features four bedrooms and bathrooms. It stands at an impressive 4500 square feet with a swimming pool.
Cheeky Christian
Christian is often known for being the wrestling partner of Edge, but we think that he's made a name for himself in his own right. If you can't get enough of him on the screen, you can often play as him on WWE video games.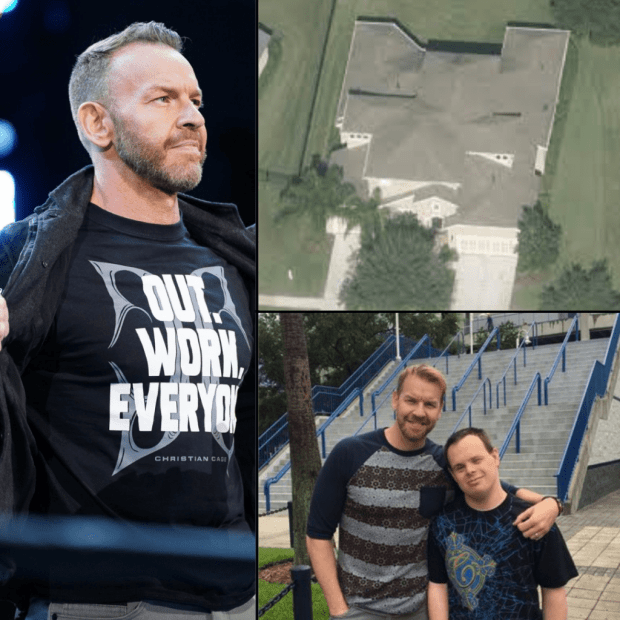 Due to medical problems, Christian called it quits on wrestling in 2013 and decided to live a quieter life with his family in Tampa, Florida. Not much has been heard about him since then, but we are sure he loves this calmer life.
Punk & Lee
Although CM Punk may have chosen to leave the ring, we will always remember him as being one of wrestling's great names. He currently works as a mixed-martial art professional and is making his way into the Hollywood film scene.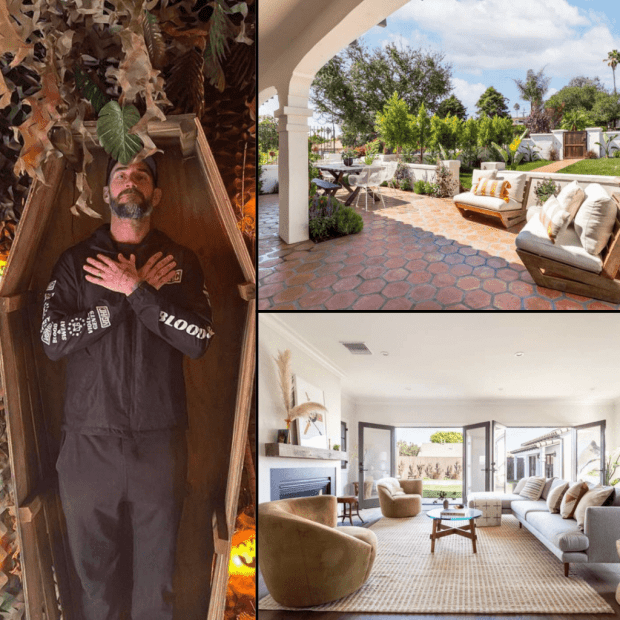 Currently, he lives with his WWE wife AJ Lee in their gorgeous Chicago apartment. This home helps to show off their unique personalities, with trees on the wallpaper and spires on the edge of the bed. It's undoubtedly a little different!
King Kofi
We've got another WWE star from across the seas, Kofi Kingston, who was originally born in Ghana, West Africa. He brought a unique style to the ring when he first debuted, proving that he can do more than just look impressive.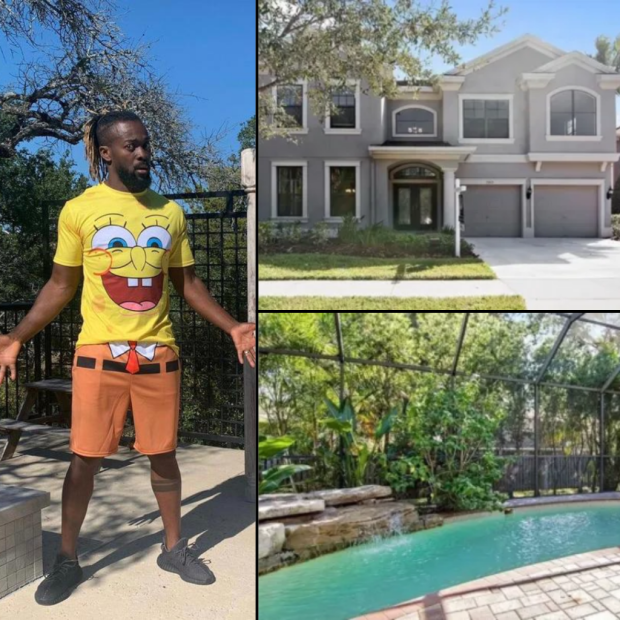 He bought this luxury home in Tampa, Florida, for $400,000, which was barely a dent in his net worth of $3 million. You will find a garage large enough for two cars, a game room, and an indoor/outdoor pool inside this lovely house.
Rememberable Ronda
Ronda Rousey is a wrestling star who has made herself famous across many different circuits, including the UFC and WWE. She previously worked as an MMA fighter and became one of the key figures in the female fighting world. A total baddie.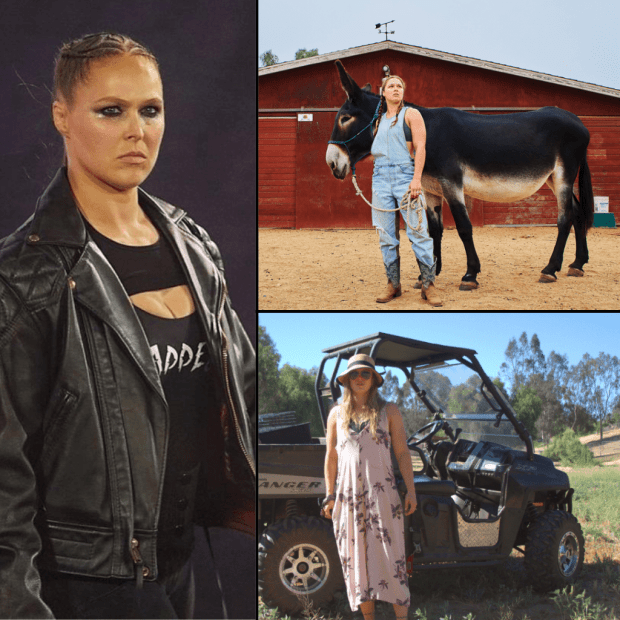 This netted her a home worth $5 million in Venice, California. However, not everything went so well, as Ronda was the victim of a terrible burglary. The thieves managed to steal many valuable items. We hope she recovered from this ordeal.
Cool Cody
This is another WWE star who carried on the legacy of his family. Not only is Cody Rhodes the son of Dusty Rhodes, but he is also the half-brother of Goldust. It seems that this family is destined to become WWE legends!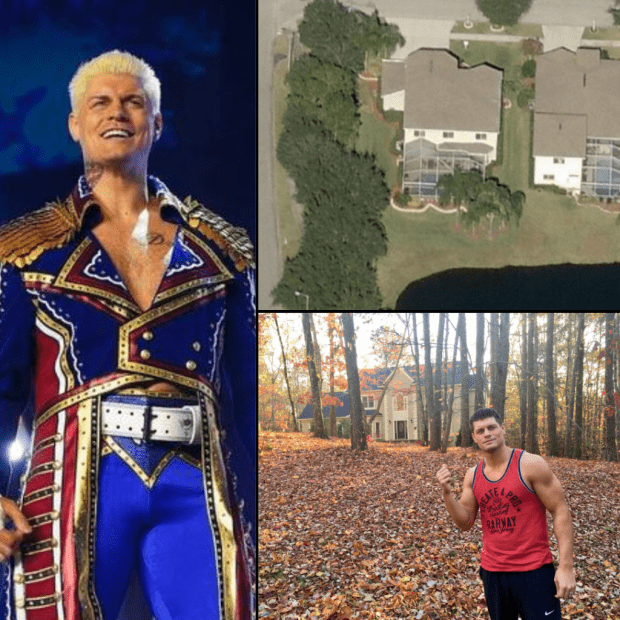 With this fame came a net worth of approximately $4 million, which Cody used to buy a lovely property in Cheval, Florida. This house in the woods is large enough to store his impressive luxury car collection, which Cody adores.
Damn, Von Dam!
Since starring in Extreme Championship Wrestling, Rob Van Dam has worked up a net worth of approximately $10 million – a pretty hefty amount! With this fortune, Van Dam bought numerous collections of homes for himself, like this villa in California.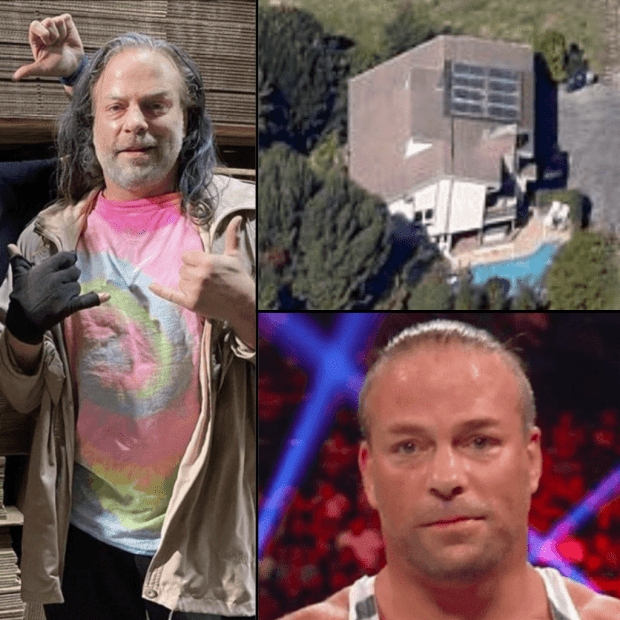 If that wasn't enough, Rob Van Dam also owns an older home in Ohio, which is perfect for when he wants to connect with the past. Even the ring couldn't hold him back, as Van Dam is also known for his role in The X-Files.