How Mail Made A Baseball Fan Cry Tears Of Joy
By Stephen M July 14, 2022
---
The kind of joy you get when you receive a response from people you never expected is always extreme. It makes you feel so special and appreciated that you become very emotional. That is what Simmons felt after receiving a reply from the Boston Red Sox.
As part of activities to make her wedding special and memorable, TikTok user Karla Jean Holfelder sent invitations to her wedding to many celebrities. Out of the many, one reply got both her and her fiancée emotional and decided to make it public.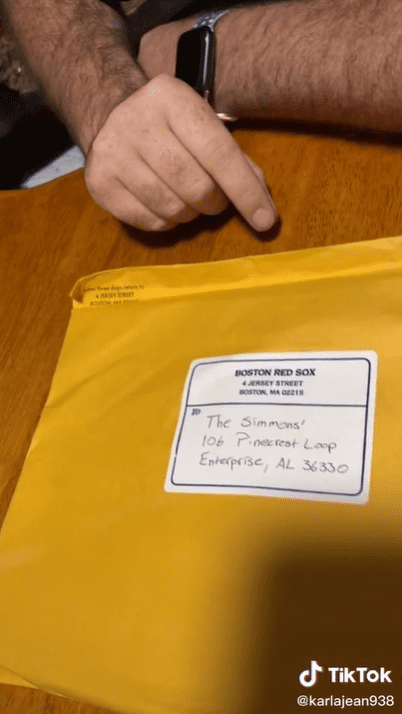 Since her fiancé, David Simmons, is a die-hard fan of the Boston Red Sox, Holfelder decided to invite the team to the wedding. The team, knowing the worth of their fans, replied to the invite, and this got Simmons emotional that he broke down in tears.
Holfelder gave her husband to be the opportunity to open the package the team sent in their response. In it were Red Sox stickers, wristbands, two packets of "Fenway Dirt," and most importantly a heartwarming letter from the Red Sox. Out of the many, it was the letter that got Simmons emotional for him to cry.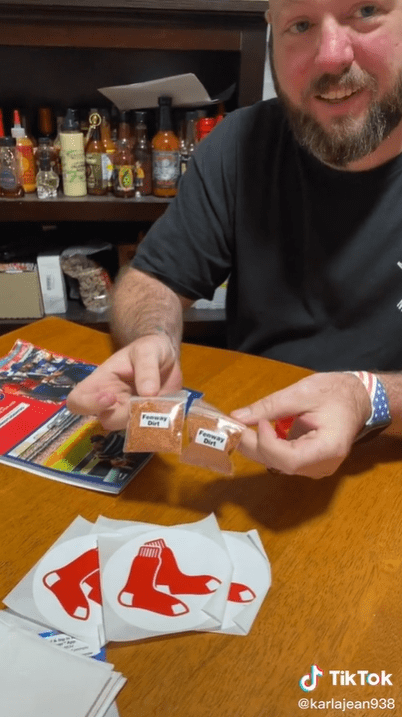 As he struggled to wipe the ending tears, he read out loud the letter from Rex Sox, wishing them happiness. The video he made has so far had more than a million likes and about 1.5 million views. Comments for the video are almost 7000 now and among them are some from Red Sox.
The team wrote, "Is someone cutting onions in here?" Adding that the couple should inform them the next time they are in Boston.