No Age Limit On Fun – Grandson and Granny Dress Up
By Luka E February 17, 2022
---
We all have to have a soft spot for our grandparents. Some might think they're frustratingly slow, or find their long stories boring, but the love is always there. Everyone's grandparents are different. Some grandparents like to drink tea and reminisce on old memories, while others love to hike and travel despite their age. 93-year-old Pauline Kana and her 27-year-old grandson, Ross Smith, have a rather special relationship and spend their free time in fun and unusual ways. 
When Ross was in college, 6 years ago, he started taking funny videos and photos of himself and his granny. People loved it! Today, Ross and his Granny have 11 million followers on Facebook, 2.5 million on Instagram, and 2.5 million subscribers on YouTube. That's a lot of followers for a guy and his gran who just love having fun dressing up!
Take a look at some of their hilarious photoshoots below.
Bunny v.s. Carrot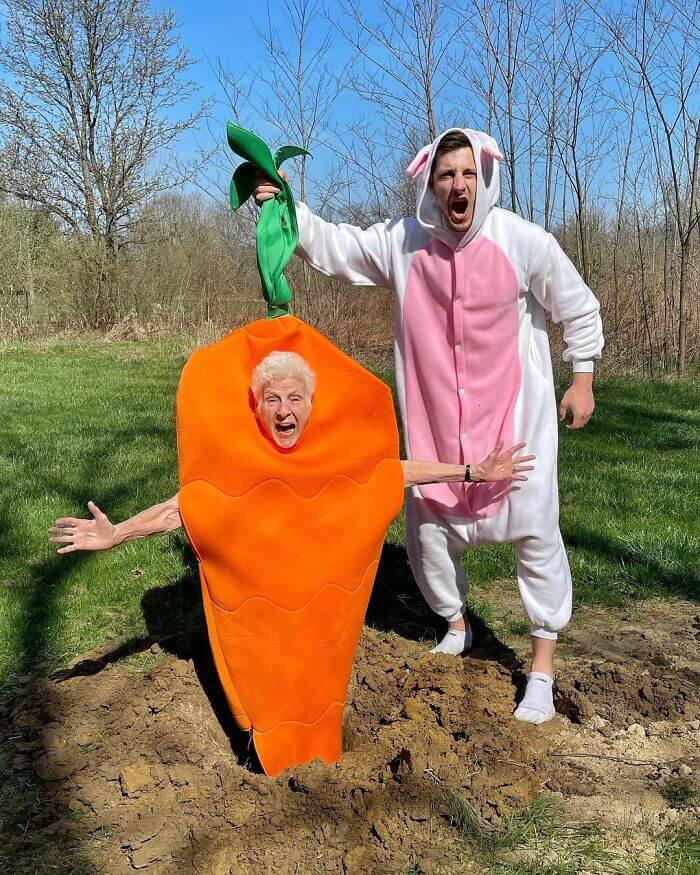 In this image, Ross is dressed as a bunny who's pulling a carrot (Pauline) out of the ground. This image is a brilliant testament to their comedic genius!
The Titanic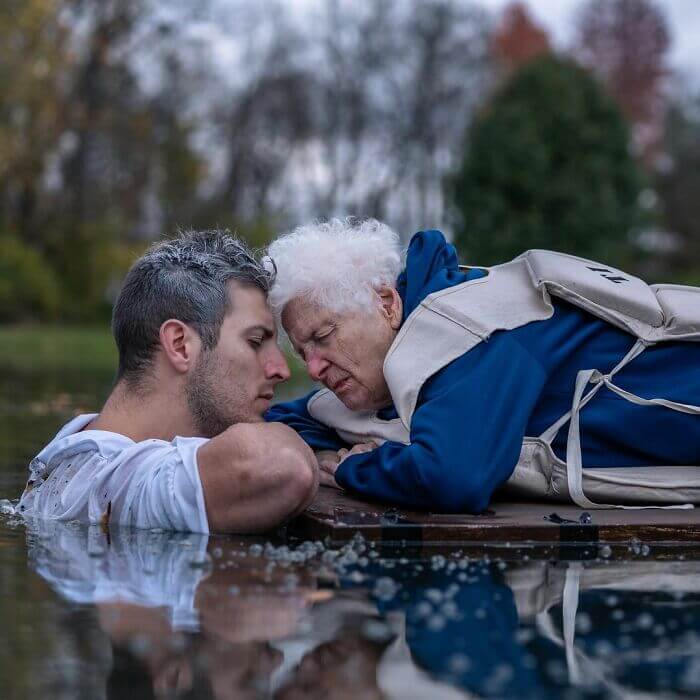 Here, they model the classic scene from the titanic wonderfully! We can't imagine having this much fun with our own gran, can you?
Pineapples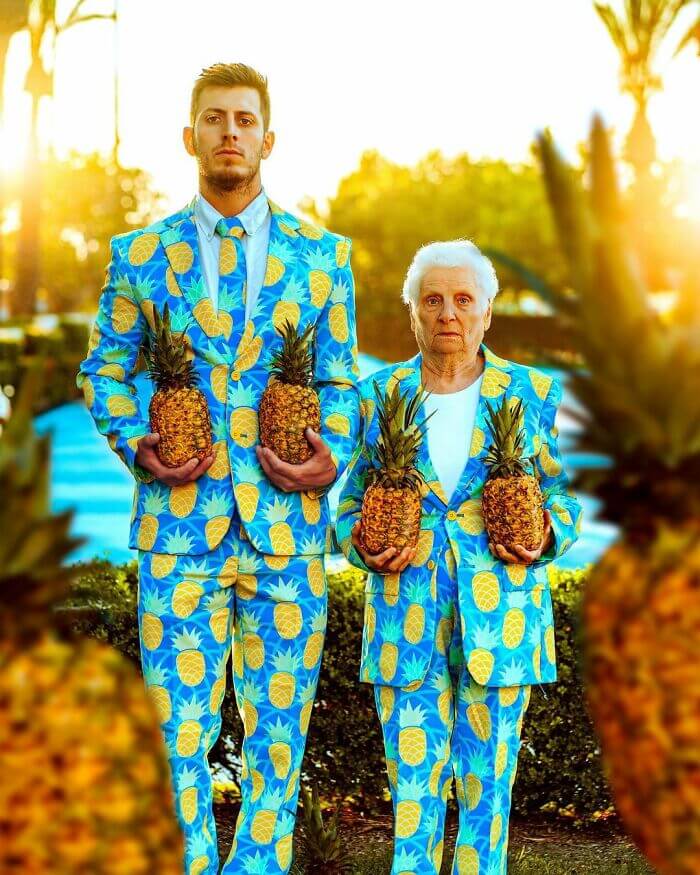 Dressed in pineapple-covered suits, the duo looks like a pair of pineapple-themed mafia members! We just can't get over their serious expressions in this photo.
Best Grandson – Best Grandma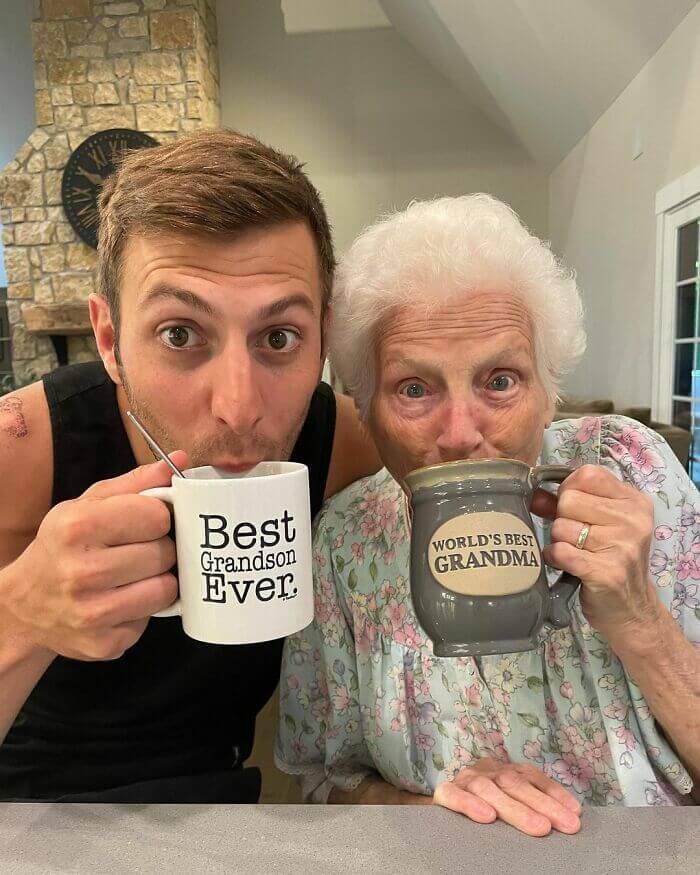 This adorable capture shows the loving relationship between grandma and grandson with matching coffee mugs. Honestly, we kinda wish we had this kind of friendship with our grandparents!