Origami Artist Folds Incredible Life-Sized Statue
By Victor O March 16, 2023
---
Origami statues are sculptures made from a square sheet of paper, folding them without cutting, taping, gluing, or marking. Making an origami sculpture is a skill that a person can learn, but it's not easy. It has quite a significant amount of benefits, like reducing stress, anxiety, and depression. It also helps in improving short-term memories. It offers a calming effect by following a simple step-by-step process that is repeated until the sculpture is successful. The art of origami requires a lot of patience and discipline, and many artists have mastered this skill.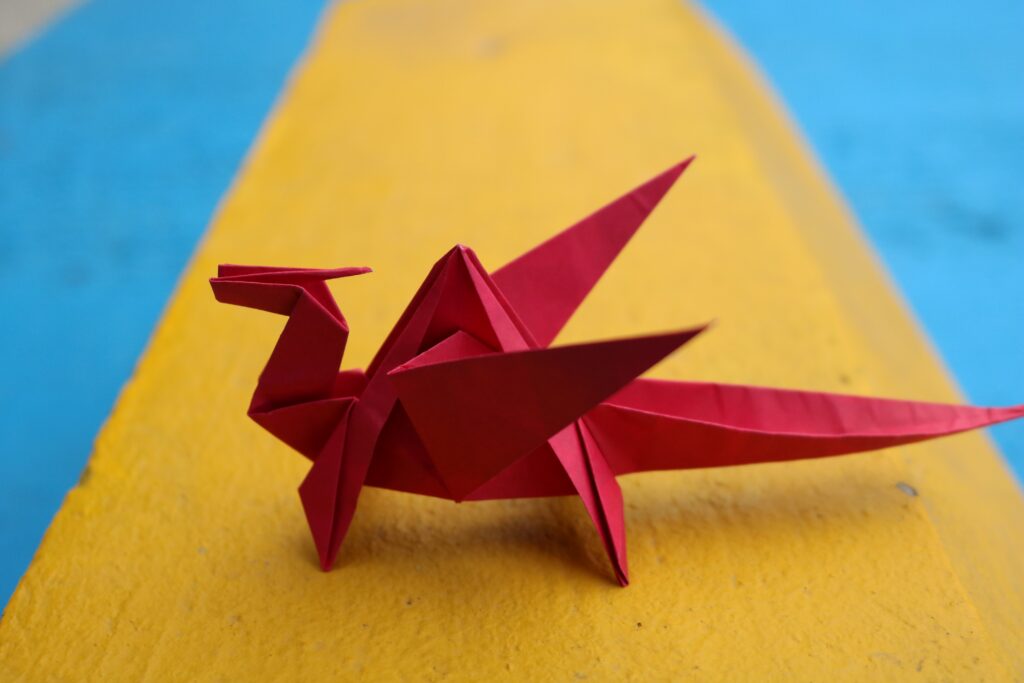 A 22-year-old student, Chris Conrad, who works as a researcher for political consults, took 65 hours to design and fold a "dragon tamer" figure out of a square piece of paper with a height of 19 feet. He has a passion for folding and spends an average of 20 hours weekly on origami statues he creates. He has been making origami since he was in middle school when he was 12 years old, but he started folding complex origami in May 2020 and designed his models in December 2020.
He said while making the dragon tamer project, every part took longer and was even more physically taxing than he anticipated. And the most challenging part was at the end because the model was heavy.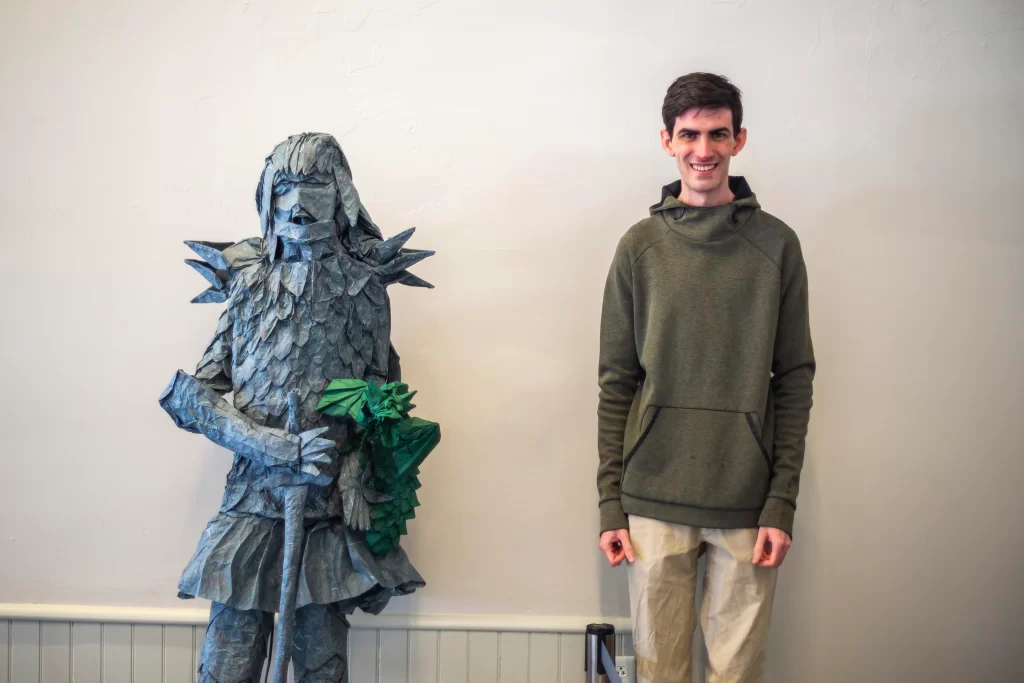 Chris is happy with his work in research but will want to make more moves toward doing art full-time. He hopes to spend more time refining his design skills and submitting his work to galleries. He also adds that making origami is satisfying because, in the end, when you have a physically finished product, you can point to it proudly, knowing you made that.