Touching Story Of Xander Graham: Jumbo-Visma's Youngest Recruit
By Yeshwanth K May 19, 2022
---
Anyone who is into cycling will relish the 2021 Tour of Britain wholeheartedly. They can see and enjoy the take-off of Ethan Hayter, the zestfulness of Julian Alaphilippe, and the sheer power of the event's winner Wout Van Aert.
However, one specific moment will absolutely melt the hearts of the viewers, and that is related to Xander Graham, who was a 12-year-old spectator.
During stage 7 (Hawick to Edinburgh), the eyes of the spectators were taken off of the squad when a small boy came into the scene from the pavement.
Graham came into the scene on his light blue colored bike while cycling like a pro. Not just for a few seconds, but Graham was able to keep his pace for around 50 seconds while making the scene seem like he was also a competitor. However, his legs didn't support his act for too long, and he had to slow down. While the riders passed by, Pascal Eenkhoorn of Jumbo-Visma handed a bottle to Graham as he was pretty impressed with the boy.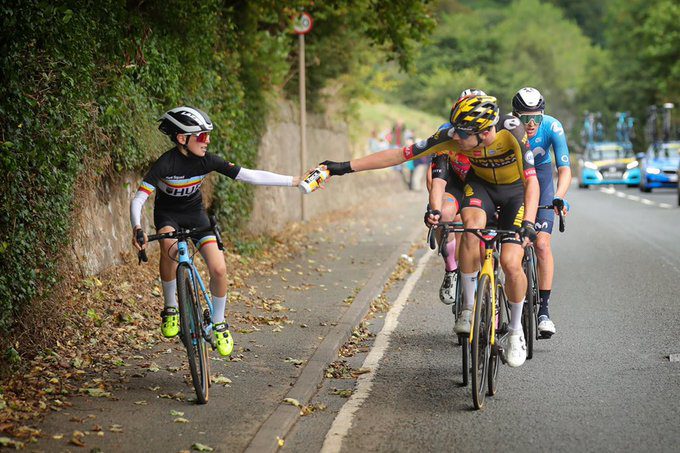 In most cases, the UCI would impose a fine when there is improper disposal of water bottles during the event. But no such thing happened during this event, and all the audience who were watching the event were carried away by the scenario they've seen. Pascal Eenkhoorn turned out to be a very good-natured person as he offered Graham a bottle, which the small boy will keep with himself as a memory for the rest of his life.
You're mistaken if you think that this was it because, in stage 8, the story got much better. Well, the organizers of the Tour of Britain event were able to locate Graham and invited him. When Graham reached there, he was able to meet his heroes and make his dreams come true. Not only did he meet them, but Graham fist-bumped Mark Cavendish and stayed beside Eenkhoorn the whole time he was there.
It seemed like Jumbo-Visma (the team of Pascal Eenkhoorn) had some appreciation from the audience as the team took the boy under their wing. Graham was offered a signed Jumbo Visma jersey and was invited to meet the team on the stage for the presentation.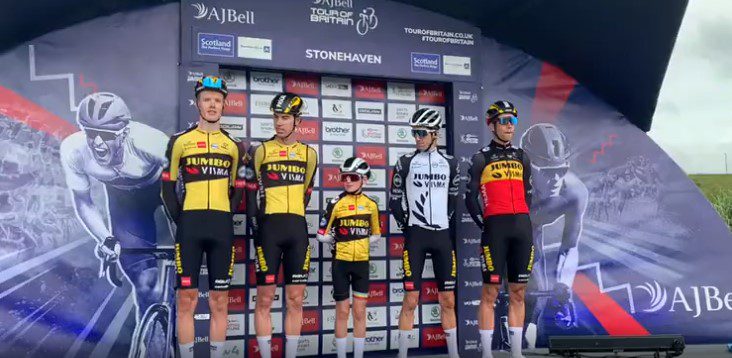 While Xander Graham was on the stage standing between Pascal Eenkhoorn and George Bennett, he was introduced by the team as their fifth rider in the event. Probably an unforgettable day in the life of that boy.