Transformational Photos Of Rescue Dogs Before And After They Were Adopted
By Stephen M
---
The mutual friendship between humans and dogs dates back several centuries, even millennia. Each serves as the other's companion. Aside from being adorable to keep, dogs serve different purposes in our homes, including providing security. So, we also have a responsibility towards them, by providing them with shelter, good food, and their health needs.
But the sad thing is that many dogs are becoming homeless more often. Their owners abandon them for reasons best known to them. The lucky ones end up in rescue homes and get adopted. As a dog lover, it is time you also visited a rescue shelter to adopt one as they need new owners! Recently, Reddit made a photo collection of the before and after of some rescued dogs that got adopted into new homes. Watch how these dogs have transformed after they were adopted.
Photos of before and after of rescue dogs
Sadie was found in a pitiful state and had chewed a higher percentage of her furs. The 10-year-old dog now has a new home after being rescued. She looked great and happy before her death by congestive heart failure two years later.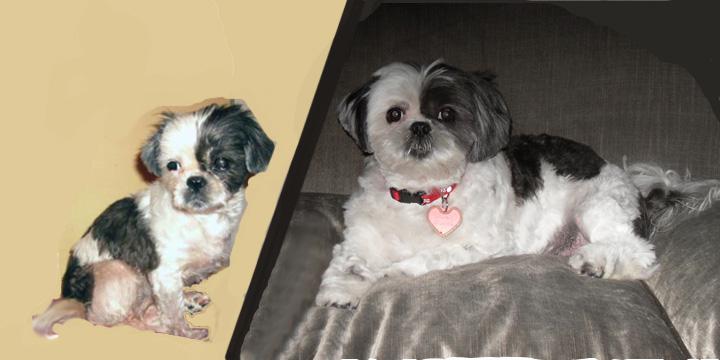 The Maltese looked malnourished and sick during his rescue from a puppy mill in Georgia. There are about 700 dogs in there. Now called Luna, she looks very after now after receiving a bath and some good care.
This good looked highly malnourished and very sick but has transformed into this beautiful and happy soul.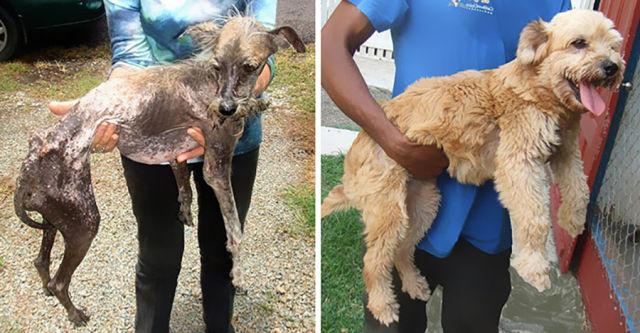 This adorable dog looked very dirty during his rescue. He looks clean and happy now after receiving a bath in his new home.
Lucia is one of the several dogs that were rescued from a hoarder. She looked skinny and unhappy at the time but this has changed now.