Two-Legged Dog Gets New Home And New Life
By Stephen M August 12, 2021
---
An abandoned Husky mix dog with special needs finally gets a forever home, thanks to his new owner, Melody Rezzonico. Gus, the kangaroo-looking dog, was born deformed. He has a short right front leg and a deformed left leg, which needed amputation. The original owner abandoned him and he was alone until he was rescued. Melody, an adventurer, later found him at a rescue center, adopted him, and gave him a new life. He now enjoys a happy dog life full of adventure. He goes hiking, swimming, and backpacking with his owner.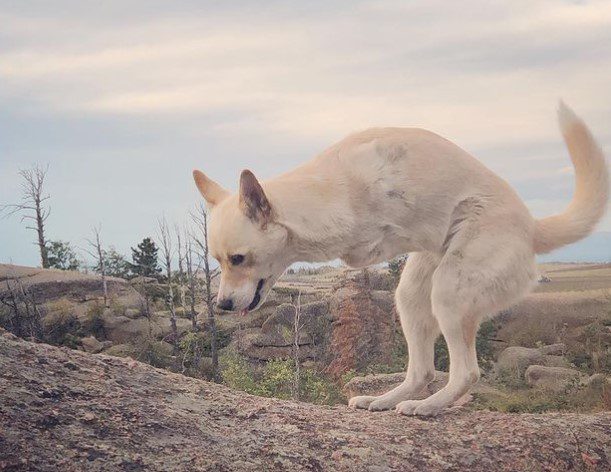 Gus's deformed nature did not discourage Melody from adopting him. The two first met at the Black Dog Animal Rescue, during which she felt sorry for the dog's condition. In an interview, she said the dog looked like a kangaroo and wanted to make him a member of her family.
Adopting Gus
Since birth, Gus has lived a tough life. With a deformed left leg and a shortened right leg, it was evident that life wouldn't be easy for this innocent dog. The level of deformity of the left leg necessitated amputation. With this condition, the heartless original owner abandoned him in South Dakota.
However, Melody saw the brighter side of Gus's deformity. She opted to adopt him without considering the health condition with a promise to provide a better and happy life. According to Melody, she fell in love with Gus at first sight. He is worth fighting for despite looking different from the others, she added.
Melody realized he was full of life after bringing him to her Laramie, Wyoming home. She noted that Gus is the most active dog I have, considering the type of dogs I keep, including a herding dog.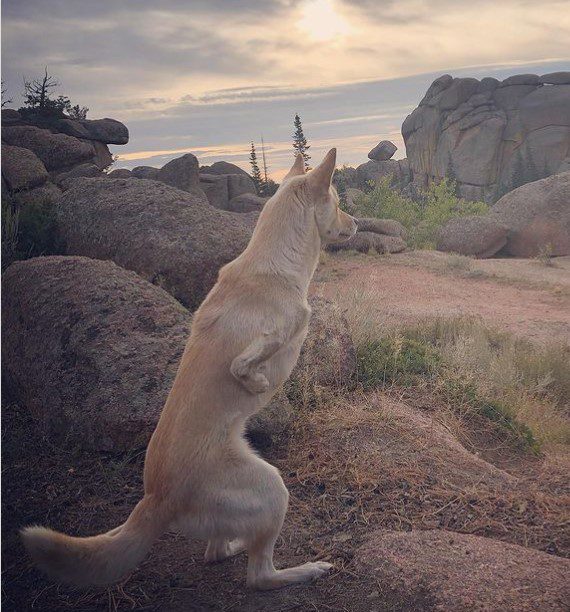 Gus has a special wheelchair made for him to aid his mobility. He currently lives an adventurous life and enjoys hiking, swimming, kayaking, and backpacking with Melody. They have also visited the red rocks of Moab, Utah.