Voices That Bring Characters To Life: The Talent Behind Our Favorite Animated Films
By Sachin P May 25, 2022
---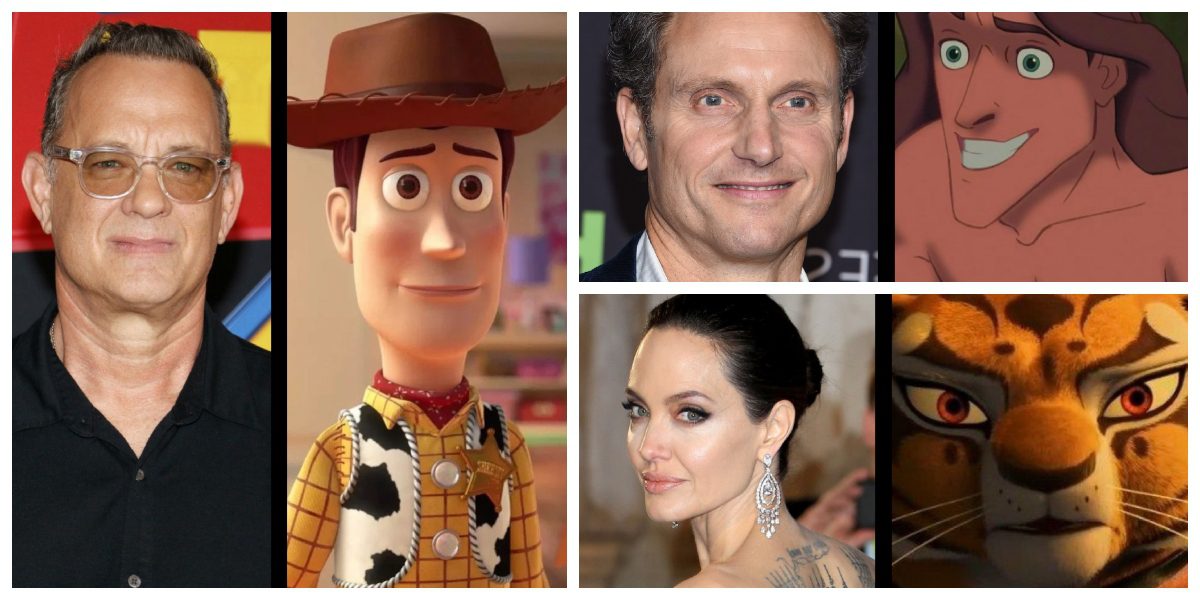 Will there ever be an Oscar awarded to a voiceover actor? Even though the Academy of Motion Pictures Arts and Sciences established an animated feature film classification in 2002, and computer-generated visuals continue to influence Hollywood profoundly, behind-the-camera work has yet to make its way into the Oscar nominations. As voters examine this year's nominees, we've compiled a list of a few outstanding voice actors who we believe should have been recognized for the industry's most significant accolade. Judging by the effort put forward by these phenomenal artists, we really think it is high time that something like this was compiled. They have lent their voices to things we will enjoy for ages to come! Get ready to know the actor before the voice of all your favorite animated films.
Will Smith as Oscar – Shark Tale
We have listened to his songs, grew up with his stint at the Fresh Prince of Bel-Air, and watched his movies with glee. We may mistake Will Smith's voiceover as a fish with someone else because people have become so used to witnessing his image on film.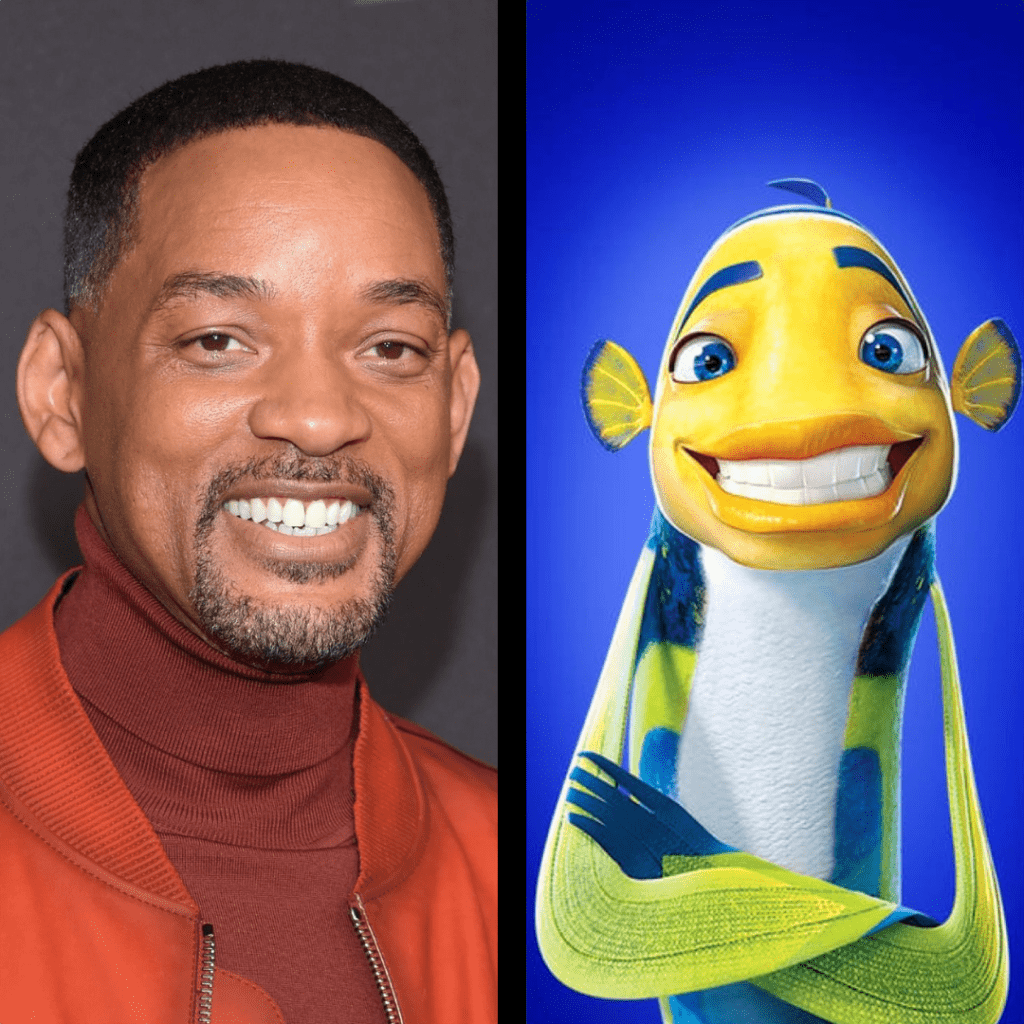 In 2004, Smith starred in Shark Tale as Oscar, a muckraking fish who claimed to have slain the child of a shark mafia lord in order to further his own agenda. Oh, and Martin Scorsese plays a blowfish in that movie.
Eddie Murphy as Mushu – Mulan
Eddie Murphy is famous as a doctor who can speak to animals in the Dr. Dolittle series; however, he was actually one of the creatures on this occasion. Murphy played Mushu, the tiny red dragon who serves as Mulan's protector and adviser in the film Mulan.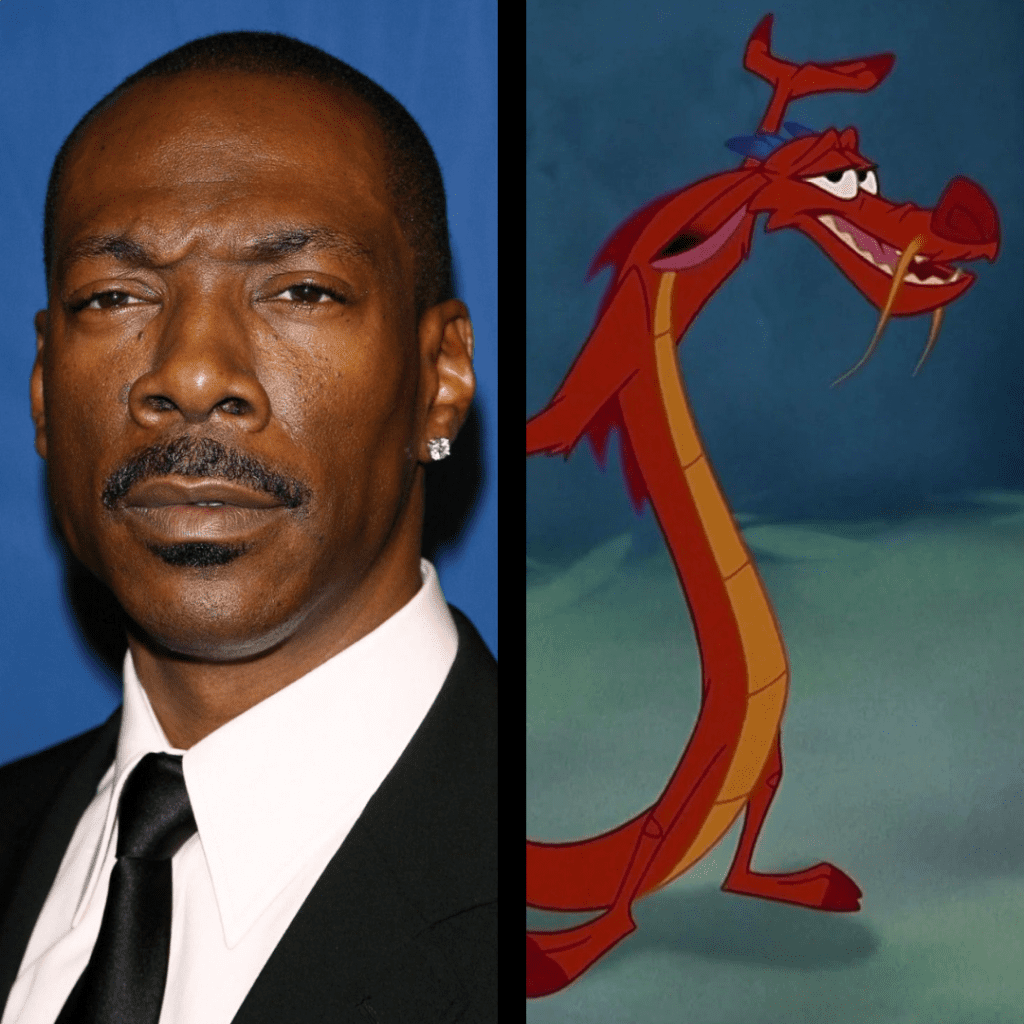 The parent of nine also worked on the Shrek animation and is best recognized for his appearances in The Nutty Professor, Coming to America, and its follow-up. Eddie is actually a true legend when it comes to bringing his style of humor to the masses.
Whoopi Goldberg as Shenzi – The Lion King
Ahh, The Lion King. It was a huge sensation, mainly owing to the fact that it was headed by a phenomenal voice cast with the likes of Whoopi Goldberg. She's one of the only 16 ever to win an EGOT!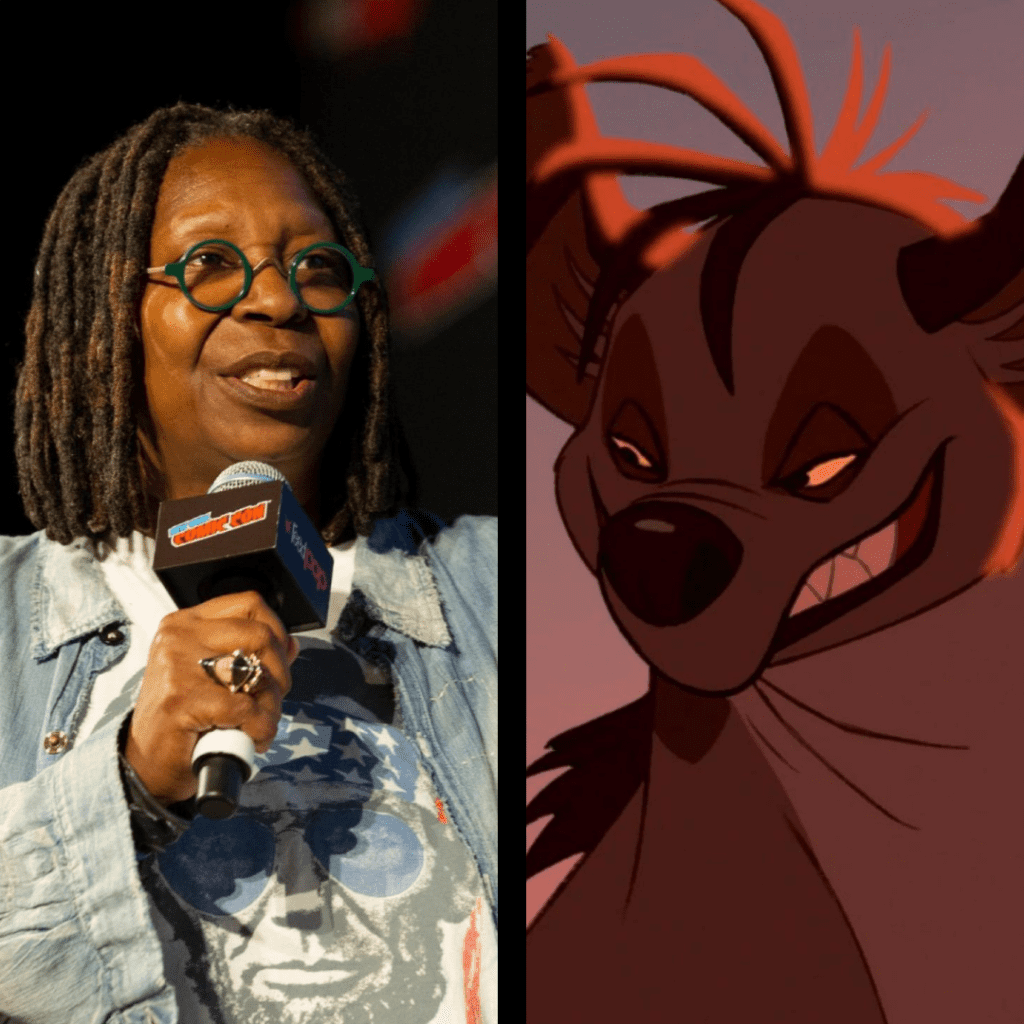 No wonder her voice acting for Shenzi the Hyena was a class of its own. Whoopi really managed to bring out the cheeky and the short-fused nature of Shenzi. It was noted throughout the movie. Scar had the most despicable entourage, didn't he?
Russell Brand as Dr. Nefario – Despicable Me
Russell Brand is the hilarious British comedian that landed the role of Dr. Nefario in the well-known movie franchise Despicable Me. If you know anything about the movie, you'll remember this quirky, unconventional scientist and friendly man, and technology lover.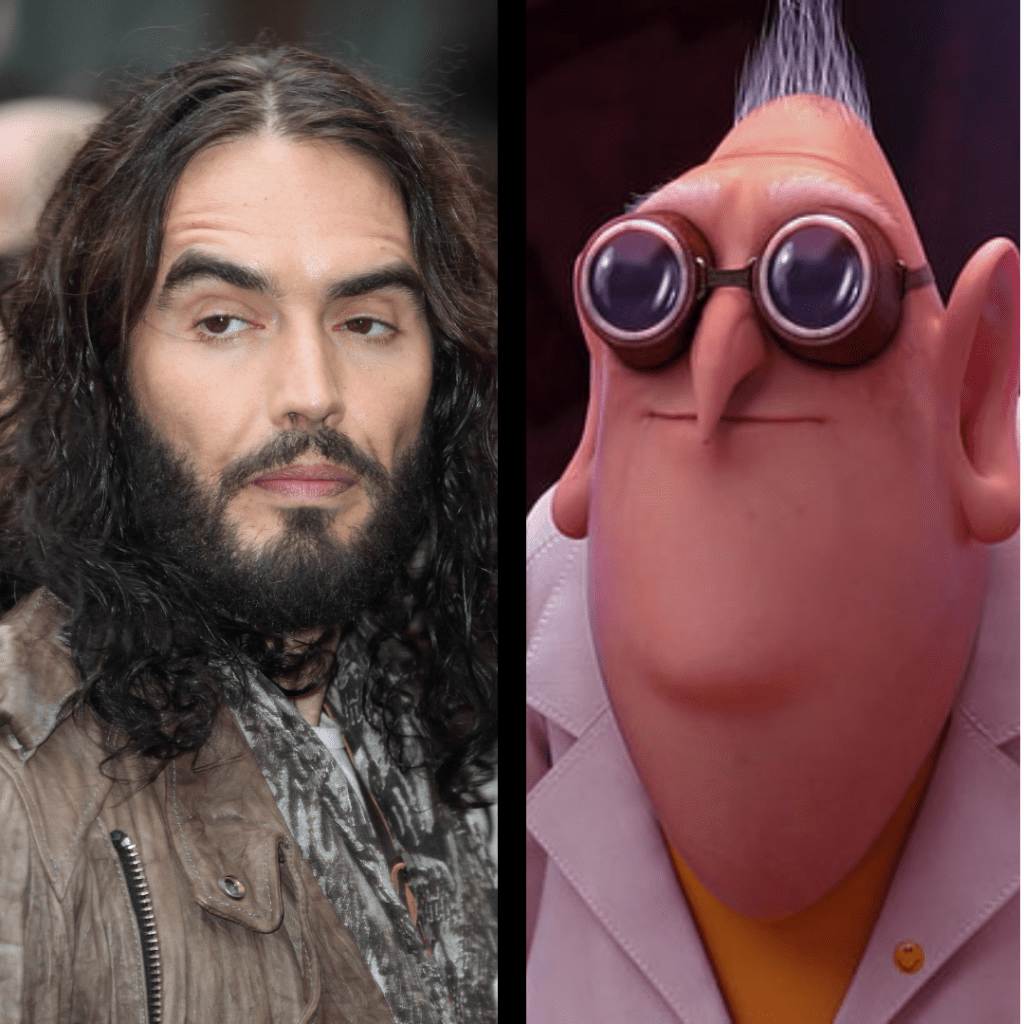 We believe that Brand's humor and comedic manner made this character so likable in the first place. Since its release in 2010, the movie has blown up and is now infamous all over the world! After the first movie, there were sequels and prequels, plenty of you to watch!
Ellen Degeneres as Dory – Finding Nemo
You guys are undoubtedly already aware that Ellen DeGeneres fabulously played Dory in Finding Nemo. After all, her persona is the focus of the follow-up, Finding Dory. Dory, who adds humorous value to the pleasant film, is a terrific match for Ellen.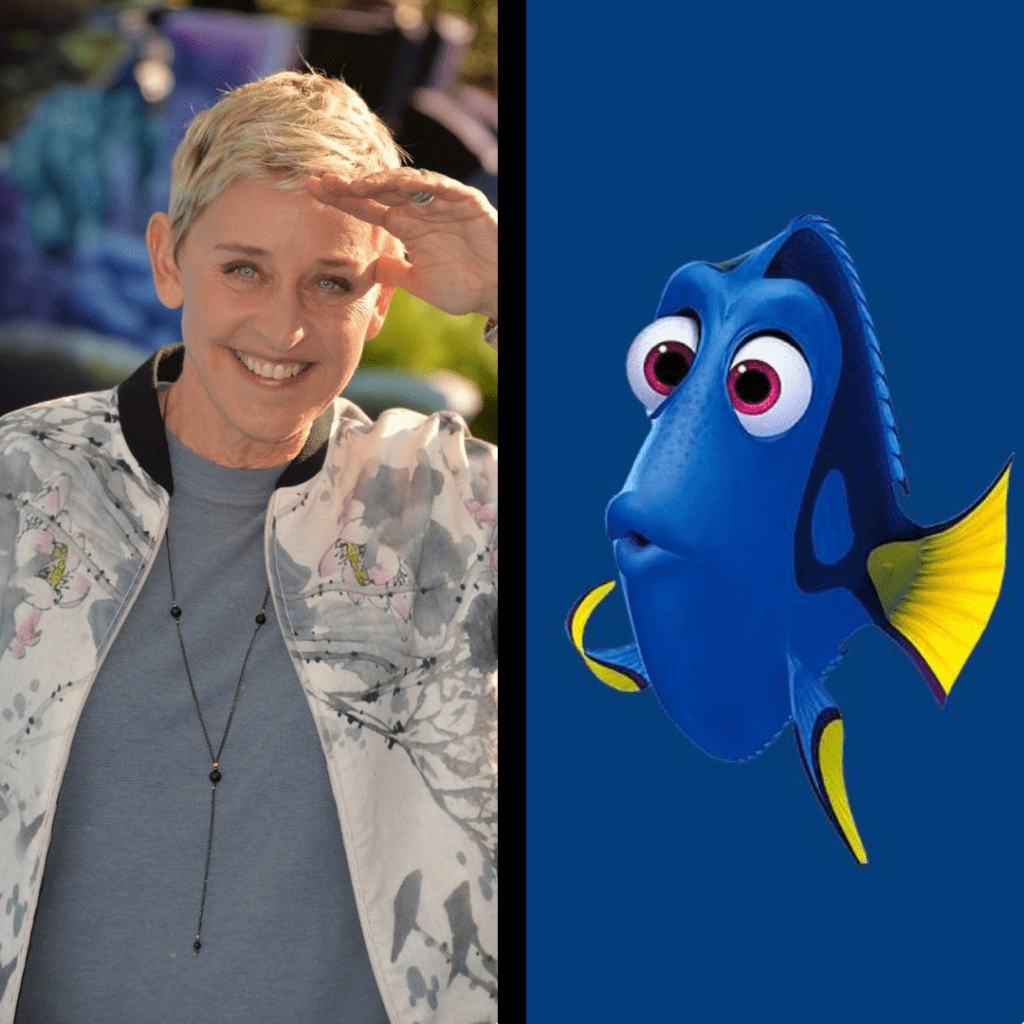 The temporary cognitive impairment of the royal blue tang fish is hilarious at first (her effort at communicating with whales is just hilarious), but then DeGeneres and writer-director Andrew Stanton just hit us like a bus, with a tragic, poignant speech that lends this Pixar film its soul.
Demi Moore as Esmerelda – The Hunchback of Notre Dame
Ah, Esmerelda! Who can forget her from The Hunchback of Notre Dame? We think this paved a path towards the portrayal of strong-willed, morally steadfast women, which we have come to idol and love in equal measures, to be honest.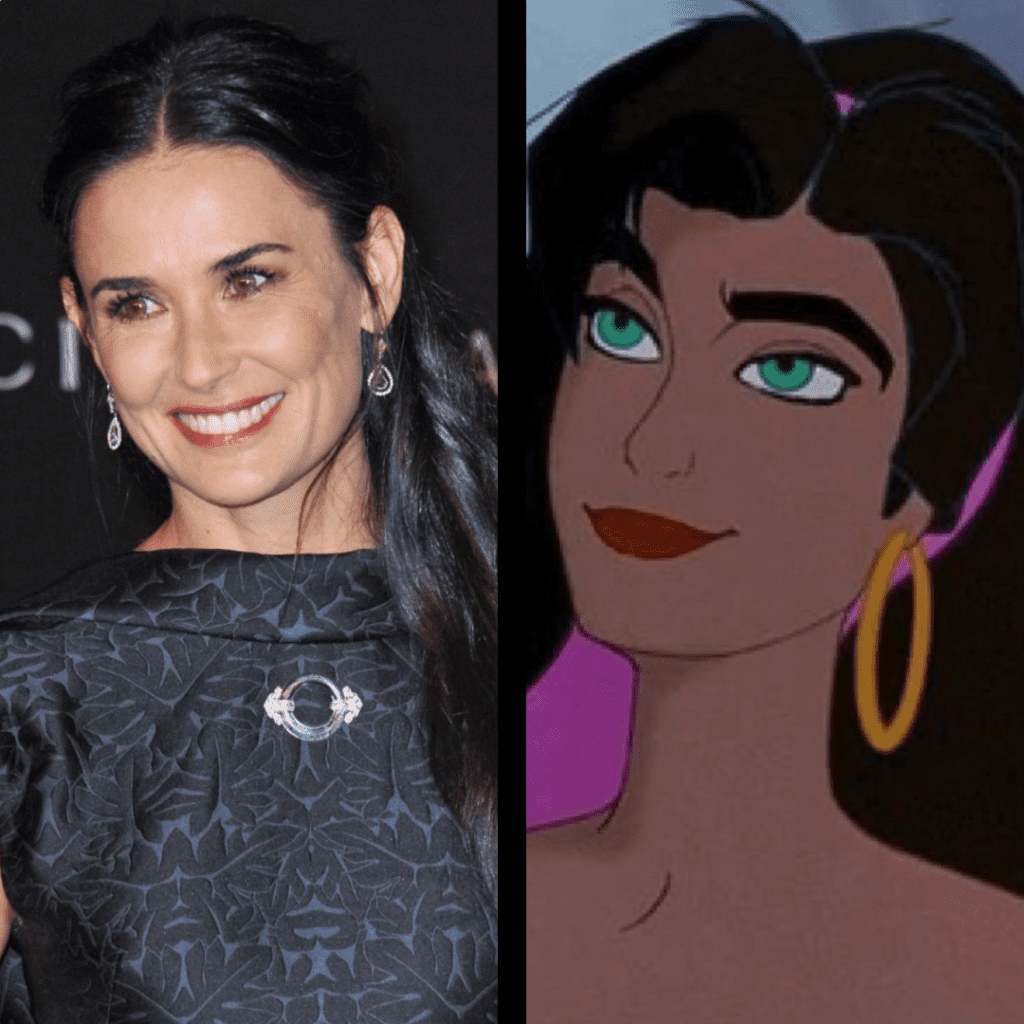 She was the driving force behind Quasimodo (the titular hunchback) accepting himself for who he truly is, forgoing all physical appearance. Plus, Demi's soothing voice really does a number on a persuasive portrayal of a woman who stands up for what's right.
Cameron Diaz as Princess Fiona – Shrek
Many young girls fantasize about being a princess, and Cameron Diaz achieved this in 2001. She was asked to portray Princess Fiona in the animated hit Shrek, so she wasn't exactly a Disney princess. In an unexpected outcome, the princess transforms into an ogre.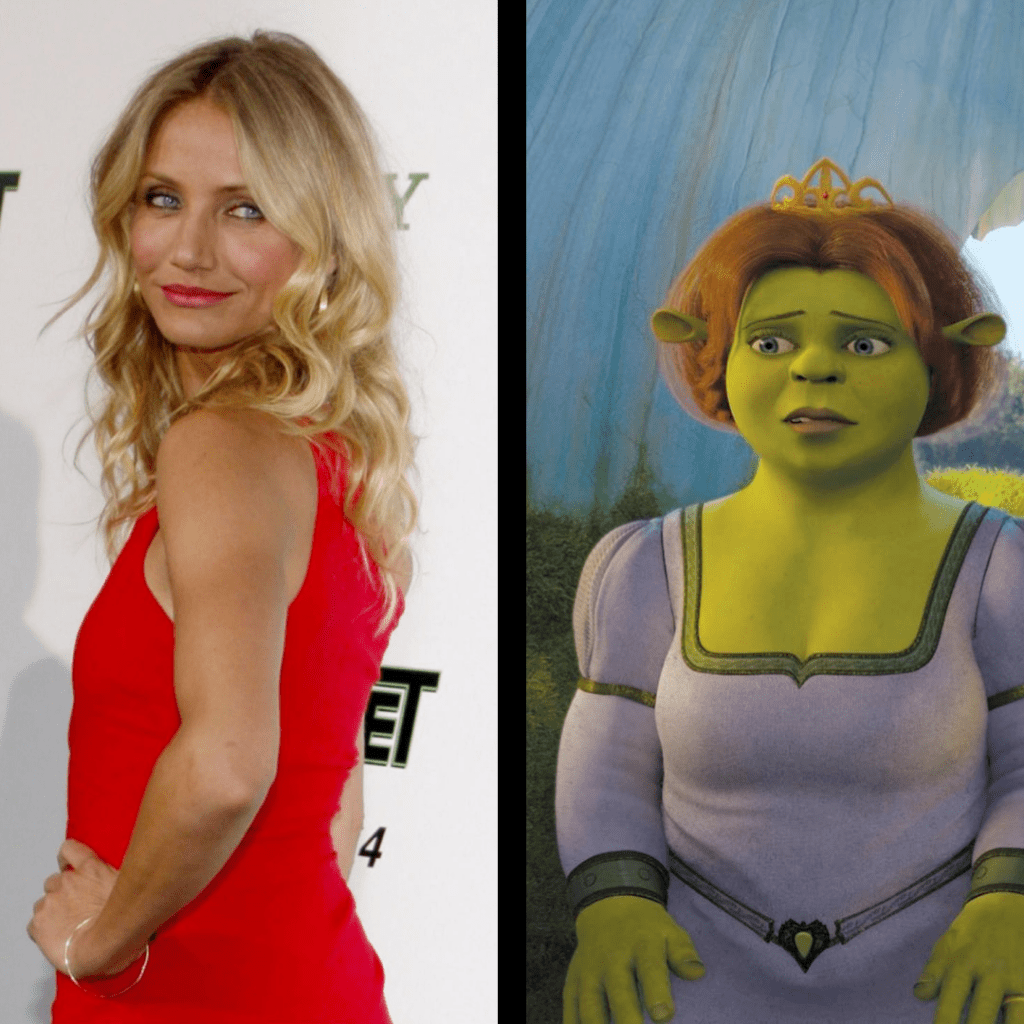 Even though she does not find love in a prince, she does meet her knight in shining armor in Shrek, and the pair finds happily ever after, just as in any fairytale. Plus, it teaches kids to love themselves no matter how they look.
Justin Timberlake as Boo Boo – Yogi Bear
Whereas the superstar first came to prominence as a kid within the Mickey Mouse Club, he has thus formed a band, gone solo, and worked as an actor. He was picked to play Boo Boo in the Yogi Bear movie because his voice has captivated millions.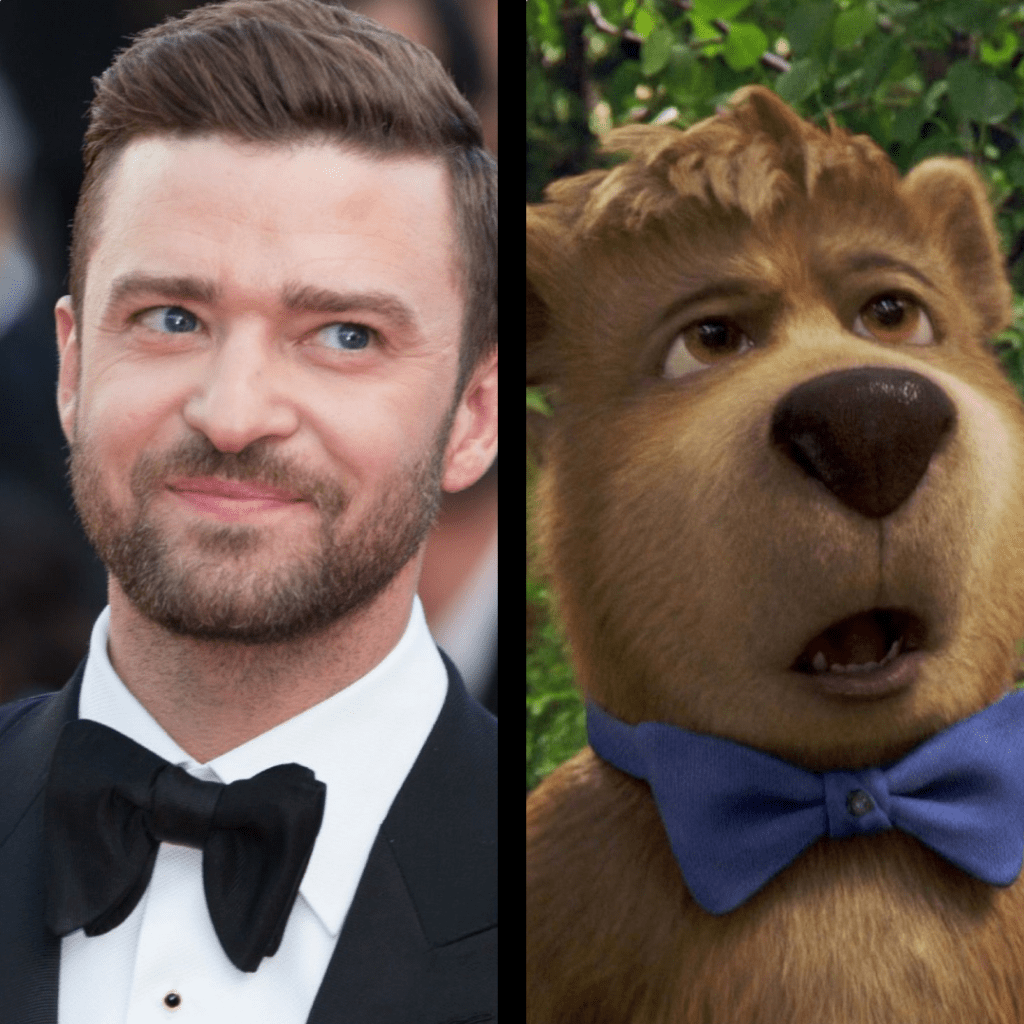 That's right. Justin has a sweet voice, which is quite evident in his songs. Also, Boo Boo is Yogi Bear's loyal buddy who frequently serves as his morality. He attempts (usually in vain) to prevent Yogi from doing stuff he shouldn't be doing. All the time!
George Clooney as Mr. Fox – Fantastic Mr. Fox
Danny Ocean from the Ocean's Eleven and Dr. Doug Ross from ER are two of the most famous roles of George Clooney. A perfect metaphor for this silver fox would be a bottle of wine as he keeps on getting better with age.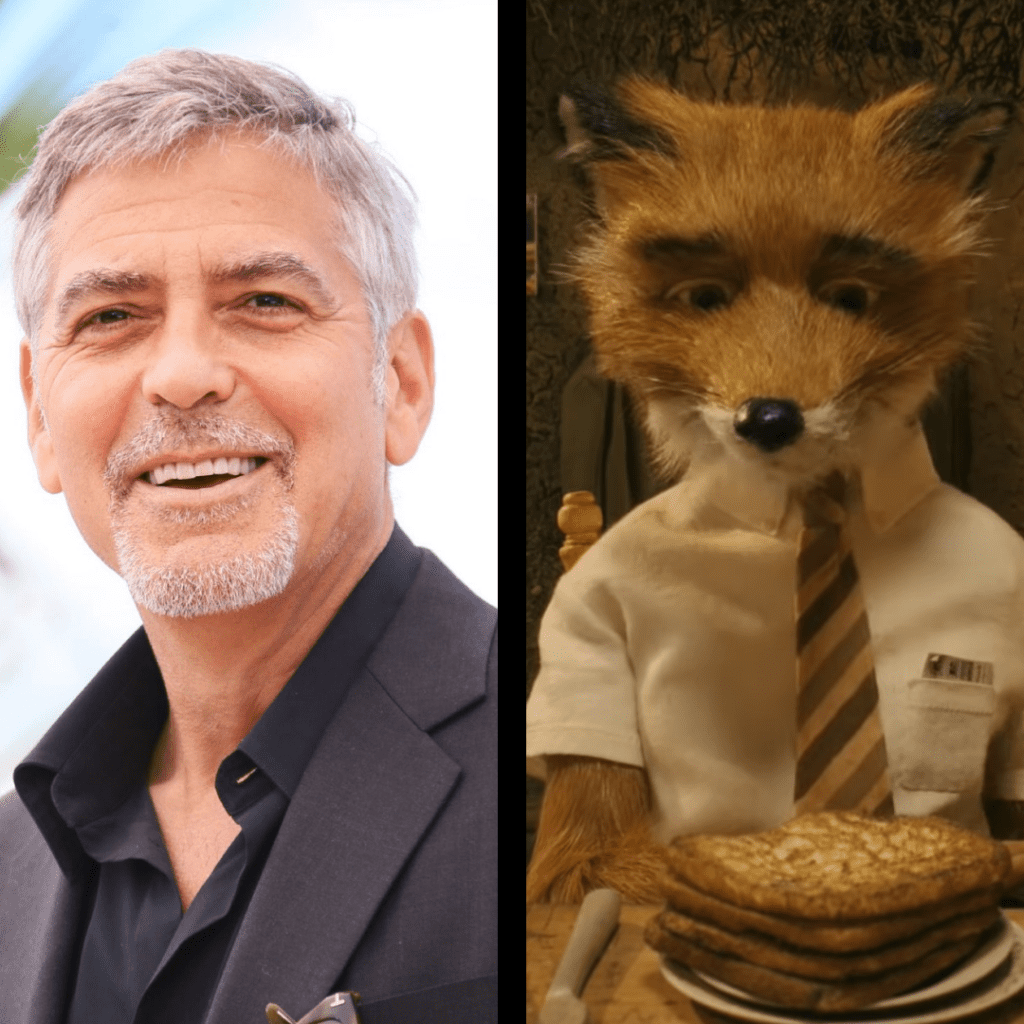 Apart from those two genre-defining roles as a lovable con man and a man of medicine, he is well known for lending his voice to the titular Mr. Fox in Fantastic Mr. Fox. His voice was a tonic in that movie because it was exceptionally well done.
Brad Pitt as Metro Man – Megamind
There is no mistaking the appeal and the star power of Brad Pitt. Indeed the maker went "What the heck" and dumped a bucketful of charisma and talent into the mixture when it came to creating this man. Praise the higher powers!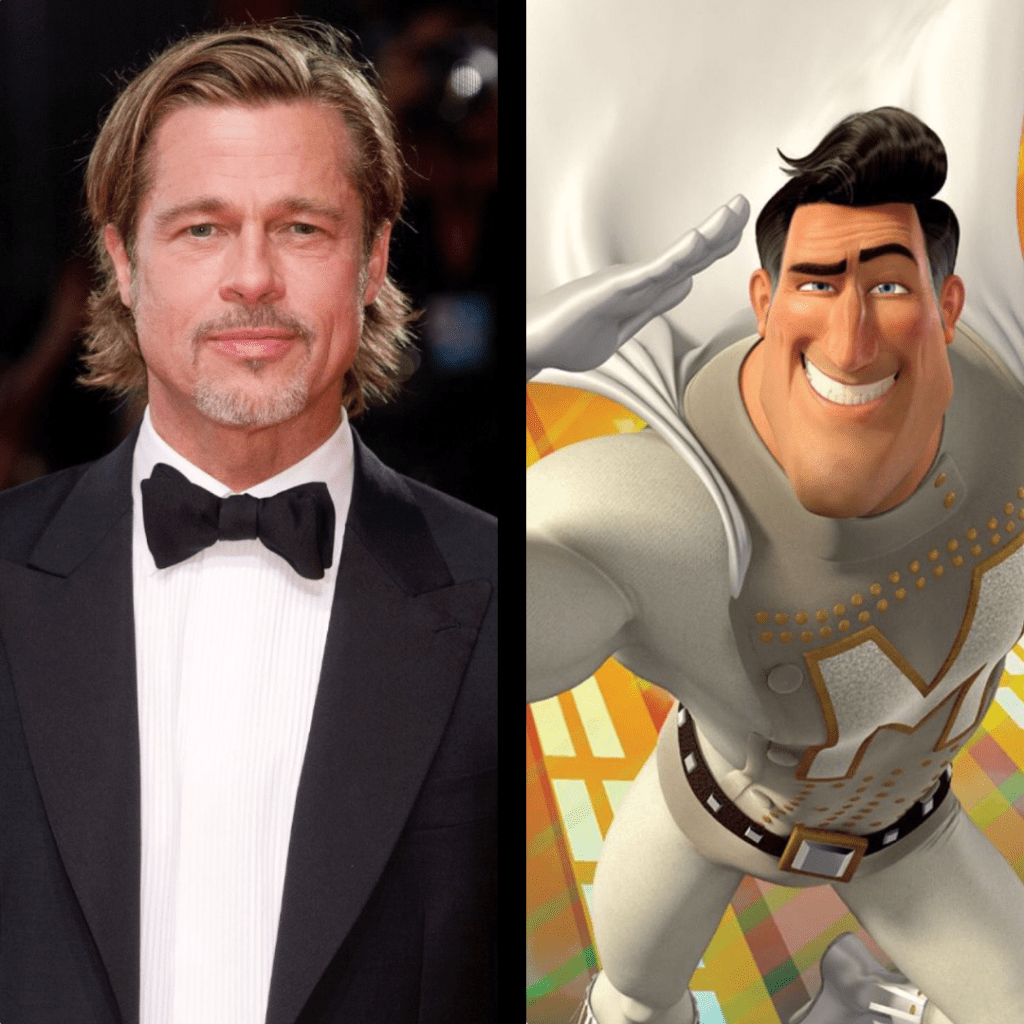 Brad was kind enough to lend his voice to the hit animation movie Megamind as his best buddy George Clooney did with the Fantastic Mr. Fox. That purring voice really captures the machismo, all-American vibe of Metro Man, right down to the chiseled jawline. Mmhmm!
Rowan Atkinson as Zazu – The Lion King
If you happen to be a fan of British comedy, you might have come across the tv series Blackadder. It really showed the well-versed, perfectly timed humor of one Rowan Atkinson. A name we will forever know as Mr. Bean.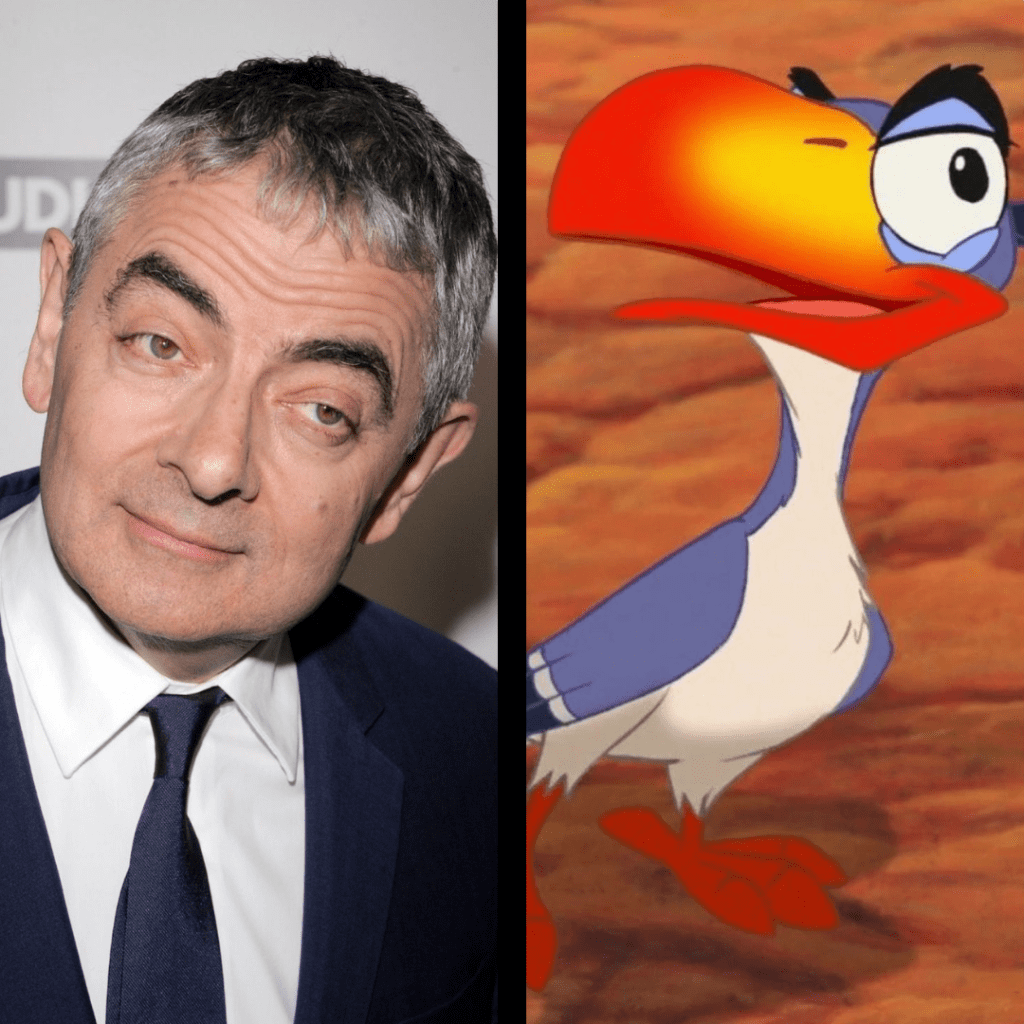 He perfected that role in a way that you can't possibly imagine recasting him. Ever. In continuity. Such was his voice acting talent when it came to portraying the snarky hornbill majordomo of King Mufasa, Zazu in the movie The Lion King.
John Ritter as Clifford – Clifford the Big Red Dog
John Ritter was a fruitful actor, voice actor, and performer. He even appeared on Broadway at one point. In conclusion, he appeared in over 100 movies/TV shows during his lengthy career. Not all shows are well-known today. But, upon hearing his voice, you might get a flashback.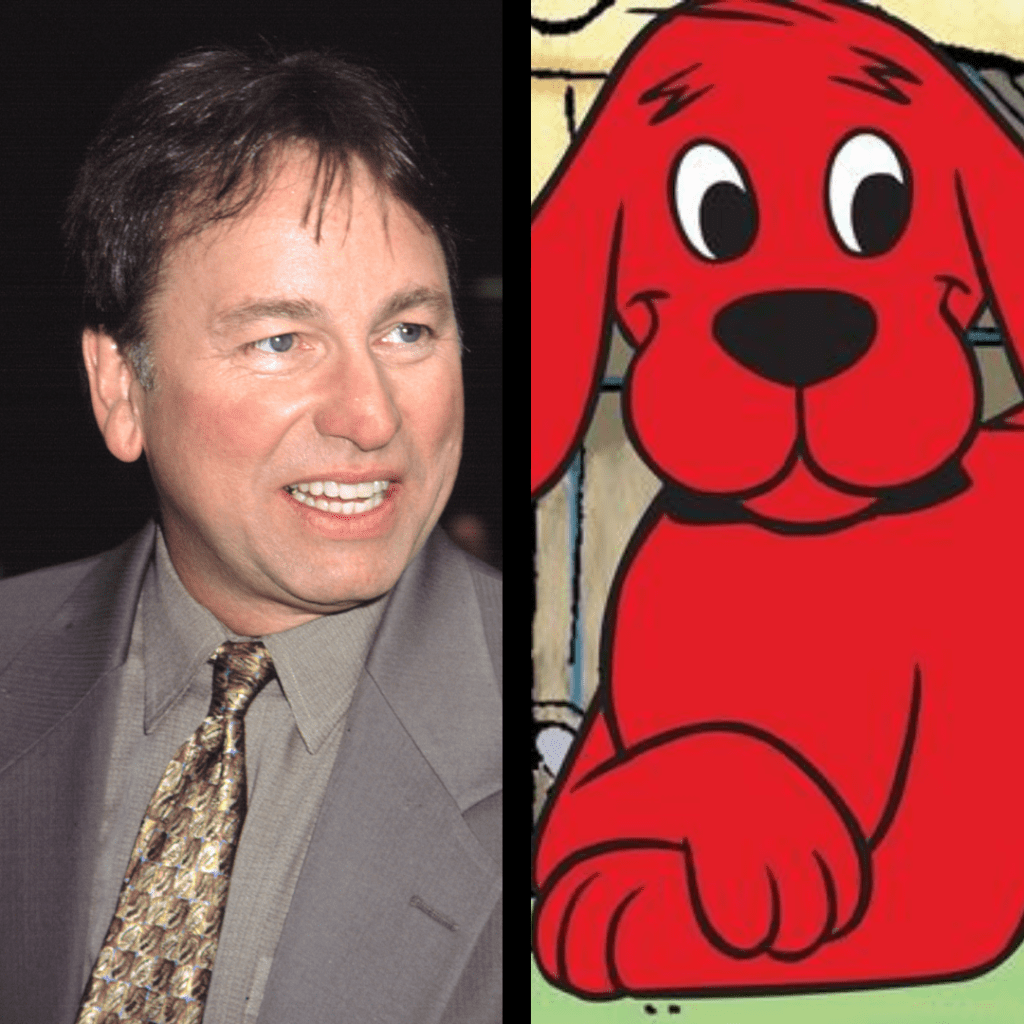 Ritter lent his voice to one of the most memorable dogs in the children's movie industry: Clifford the Big Red Dog! Yep, that was John Ritter. He brought this silly yet lovable character to life with his distinct voice. What a time to be alive!
Robin Williams as the Genie – Aladdin
Robin has passed on from us to ensure that the afterlife is entertained for all eternity. What a magnetic pull this man had. Looking at him, you know you could expect a banger that would leave you in stitches or tears. Or both.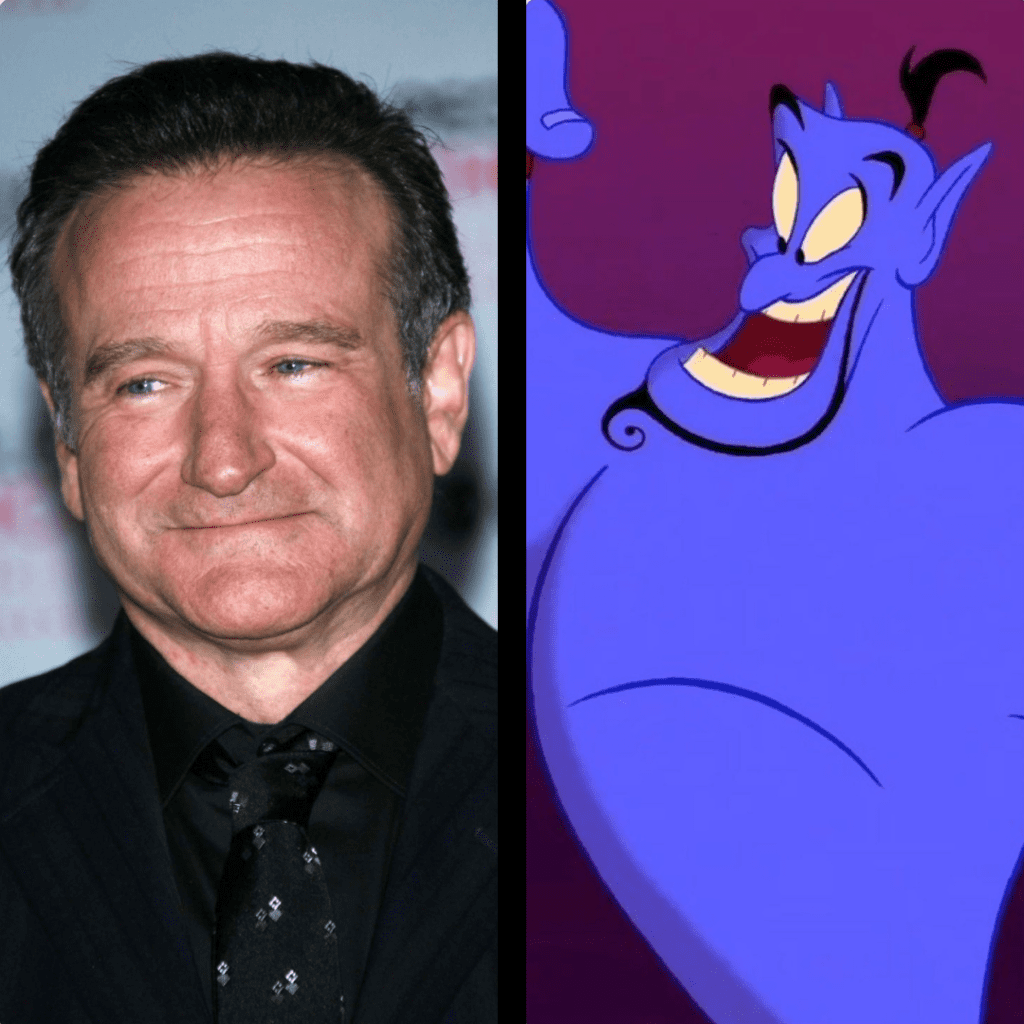 Such was his acting prowess and talent, and no wonder why millions miss this sweet man. This is why the Genie from Aladdin is such a legendary testament to his genius. O captain, my captain! You will forever live in our hearts, Robin! Carpe Diem!
Chris Rock as Marty the Zebra – Madagascar
Chris Rock is a Grammy Award-winning comedian and actor. He supplied his vocals as Marty the Zebra in the Madagascar film series from 2005 until 2012. Like always, Rock ensured that the movies had humorous value, which he did via the equine character.
Ben Stiller voiced the main character and best friend of Marty. In addition, Rock has voiced Rodney in Dr. Dolittle and in the Bee Movie he was Mooseblood the Mosquito. He has hosted the Oscars three times, in 2005, 2016, and 2022.
Angelina Jolie as the Tigress – Kung Fu Panda
Angelina Jolie is a vastly talented actress and an extremely devoted mother to six children who have grown up now. Her acting credits include blockbuster action flicks like Mr. & Mrs. Smith (a personal favorite of ours, cross our heart), Wanted, and Salt.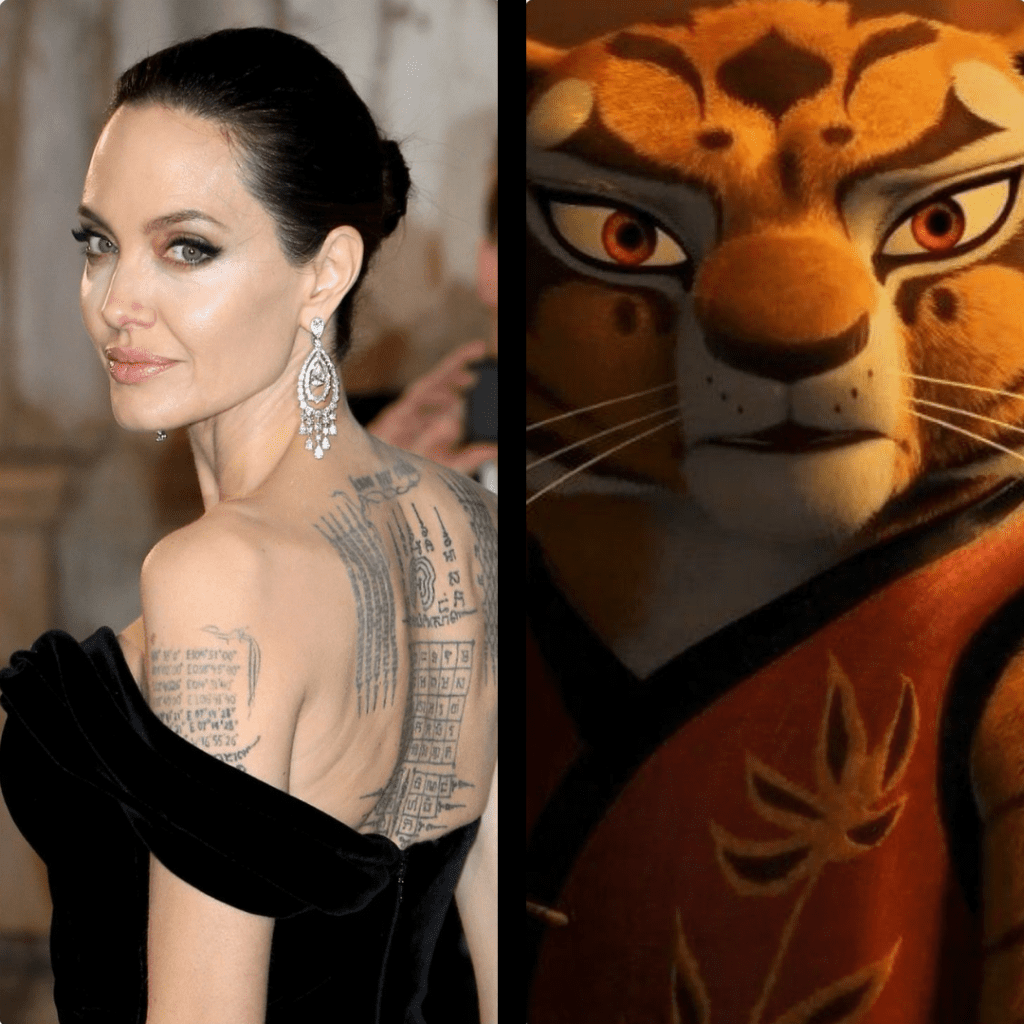 She's also known for voicing the Tigress in Kung Fu Panda. Although some of her kids may have grown up seeing their parents star in and fall in love in the film Mr. & Mrs. Smith, it appears clear that the Kung Fu Panda is much more kid-friendly.
Mike Myers as Shrek – Shrek
Mike Myers is well recognized for his roles in Wayne's World and the main character in the Austin Powers movies. Like his on-screen persona in the latter, Mike Myers is adept at everything! That may be why the Shrek film's creators selected Myers.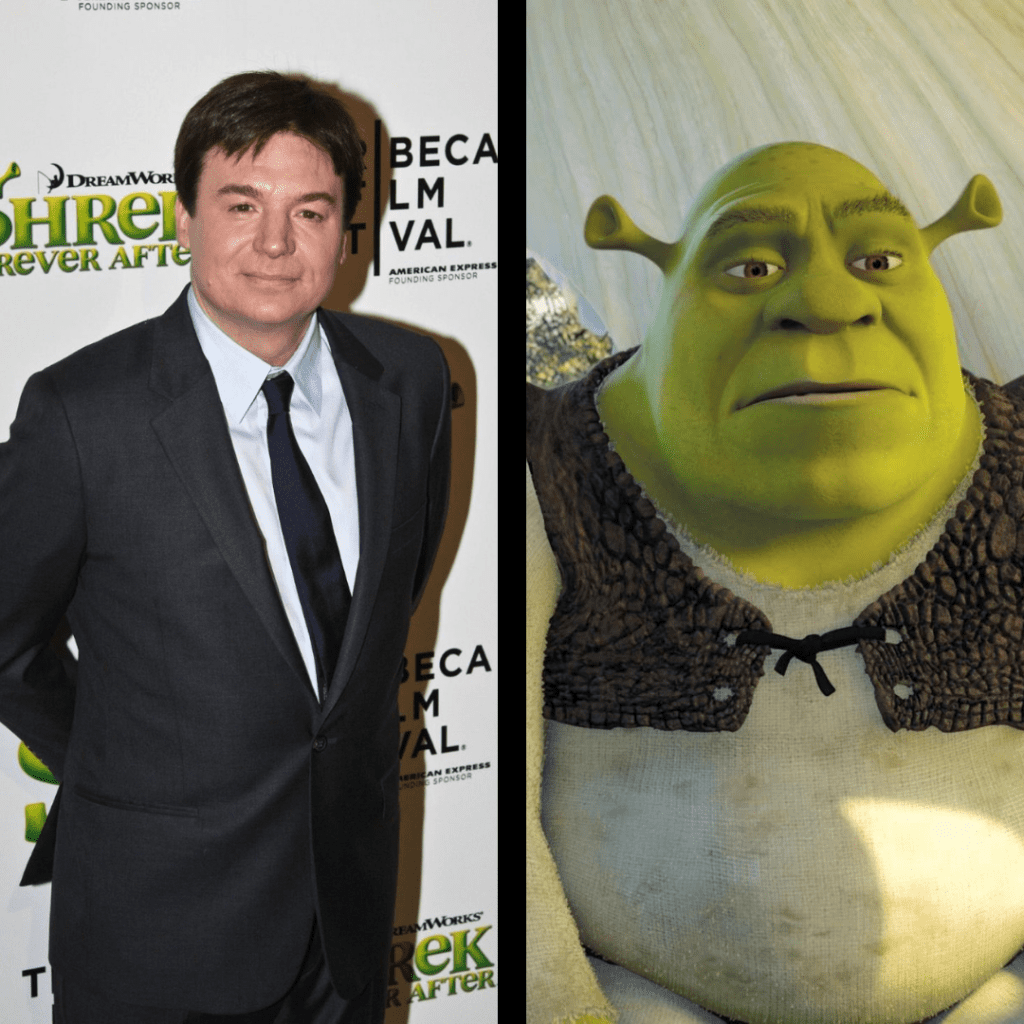 He played the green Scottish ogre to perfection (He was chosen after the untimely death of Chris Farley). The film was such a hit that Myers was recruited back for the sequels, which all became major hits in their own right. Now, how Shagadelic is that?
John Goodman as Pacha – The Emperor's New Groove
John Goodman probably did not have the best of days after his former television drama involving Roseanne. However, he did get to be a part of The Emperor's New Groove cast. Pacha, a good-hearted peasant in the 2000 adventure animation, was played by Goodman.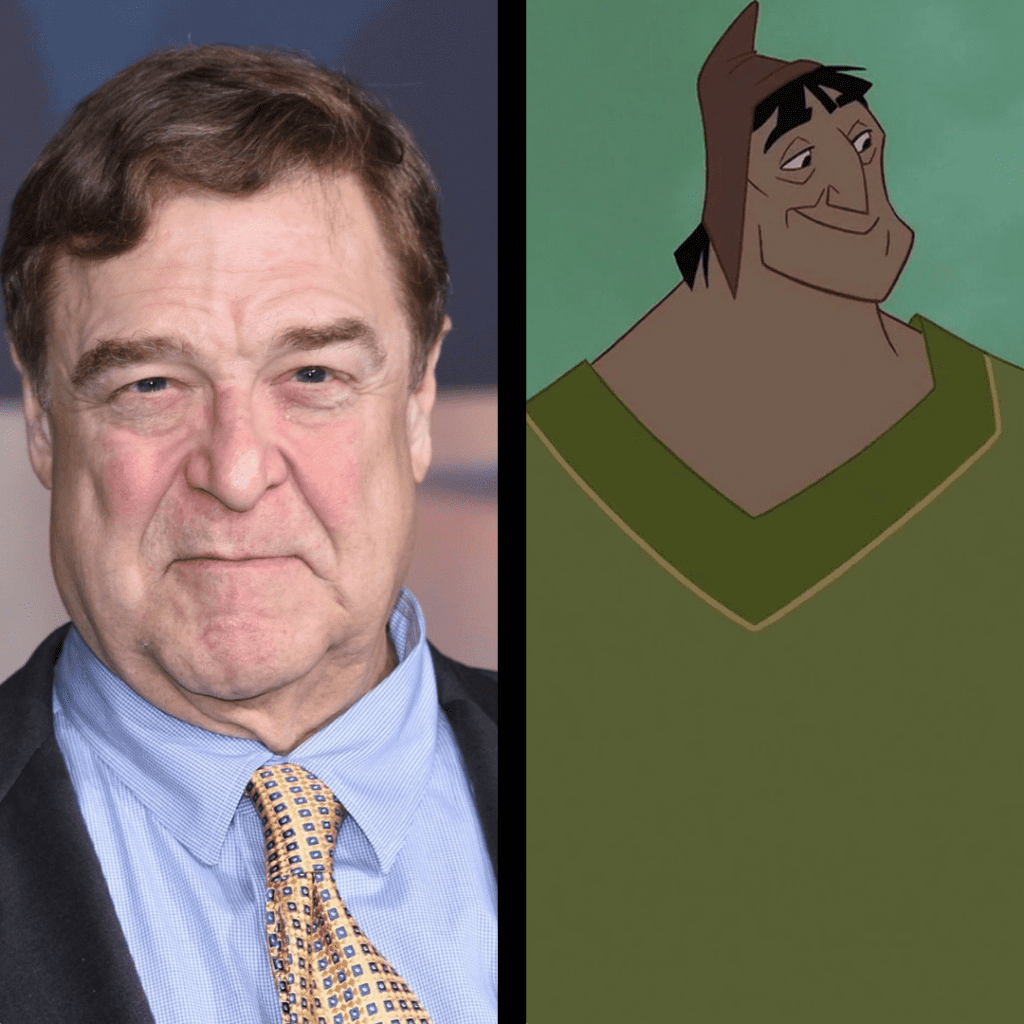 He did an excellent job as the character. While the picture initially underperformed in theaters when contrasted with other Disney films at the time of its release, it was a great hit on home media. Plus, it's one of the most meme-worthy movies ever.
Johnny Depp as Victor – The Corpse Bride
Captain Jack Sparrow, Edward Scissorhands, Willy Wonka, Rango, Hunter S. Thompson, and the Mad Hatter. All these legendary characters are in the portfolio of one man, Johnny Depp. Writer and Director Tim Burton appears to be a huge admirer of Johnny Depp.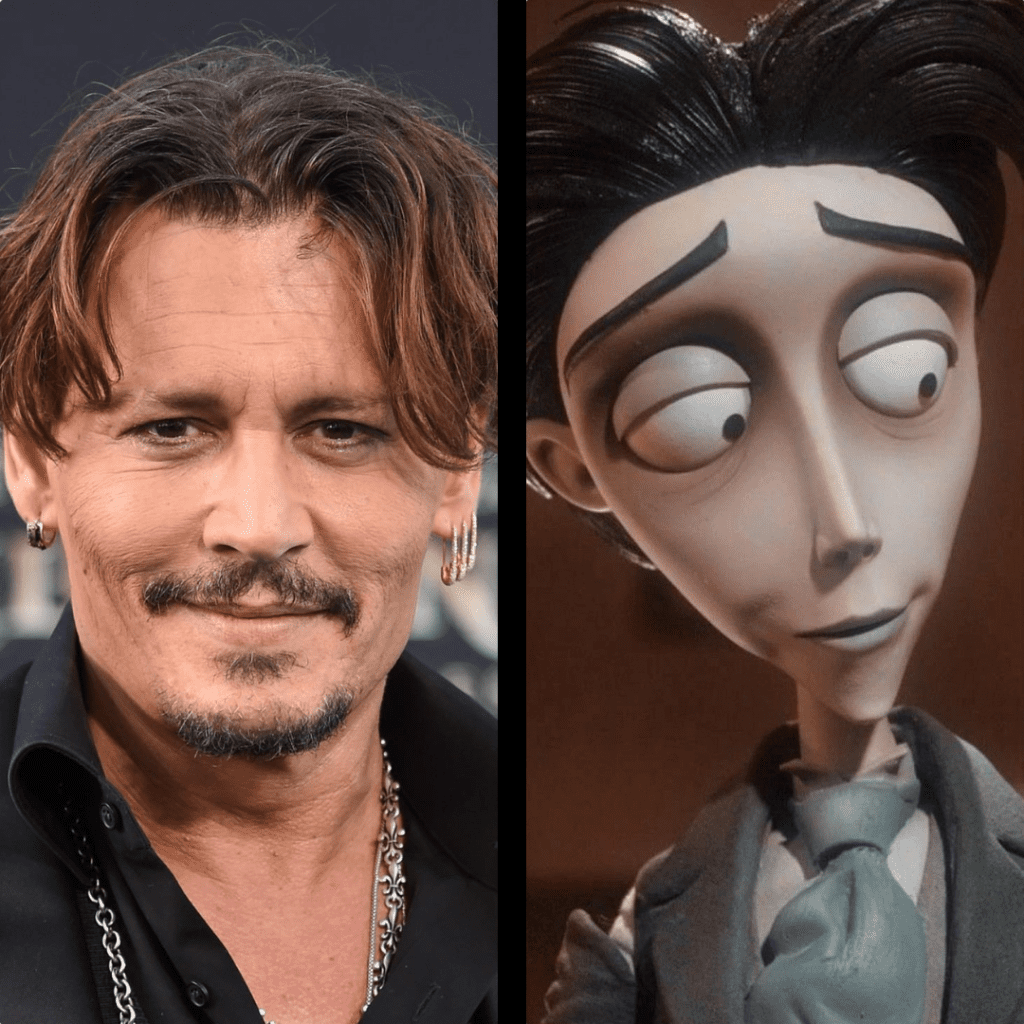 And he's already cast him in a number of his films, along with Burton's ex-wife, Helena Bonham Carter. He lent his voice to another gothic style animation as Victor in the Corpse Bride. As always, a heck of a job from Mr. Depp.
Ben Stiller as Alex the Lion – Madagascar
Audiences have grown accustomed to seeing Ben Stiller play various humorous roles, constantly bringing humor and joy to the stage. Once he contributed his vocal to the starring character of Alex the Lion throughout the Madagascar movie series, he did just that once more.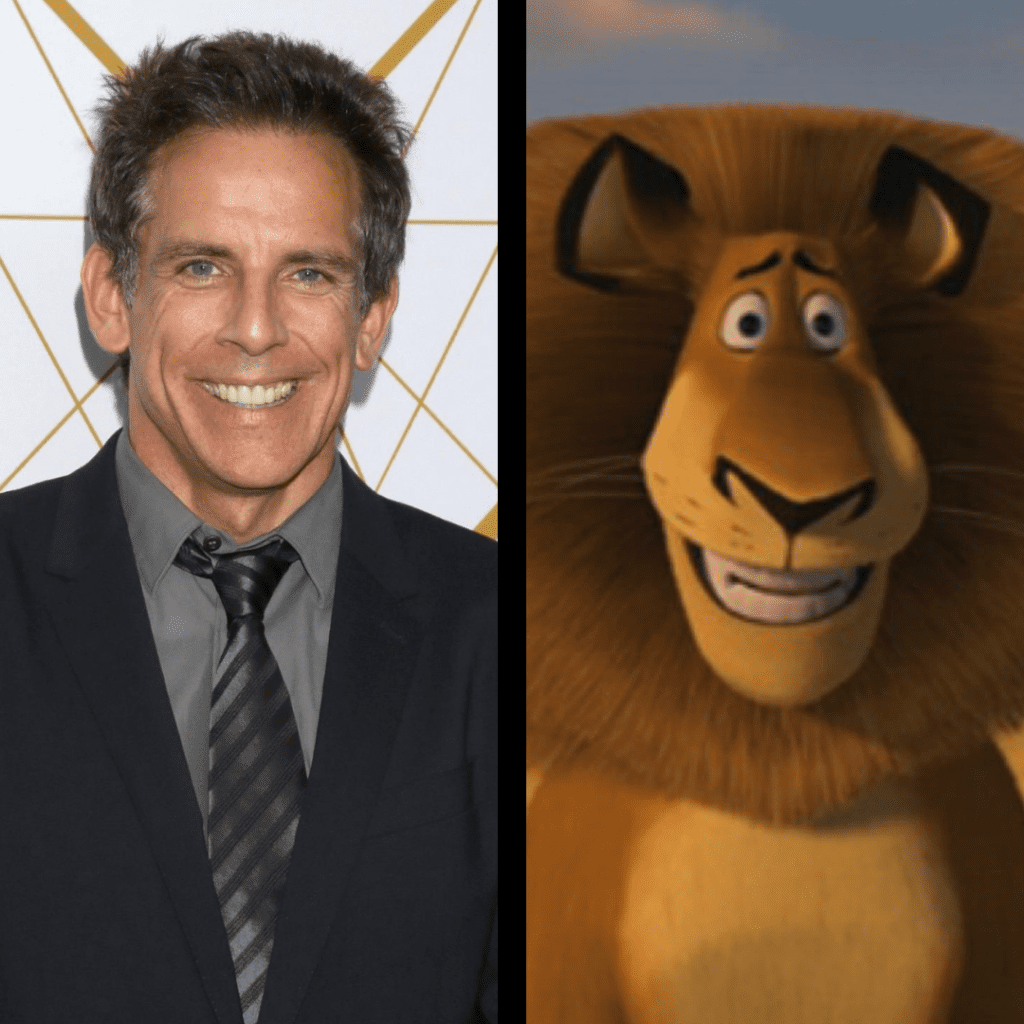 The Zoolander actor has already had his due bit of on-screen confrontations with wildlife, but his transformation into one demonstrated he was a flexible performer. Just see him shine in the Secret Life of Walter Mitty. What an actor he truly is.
Meryl Streep as Mrs. Fox – The Fantastic Mr. Fox
There was an episode in Modern Family where Cam says Meryl Streep could play Batman. She sure can, and she has been recognized for a record-breaking 21 Academy Awards, and it's because she really does have the Midas touch when it comes to acting.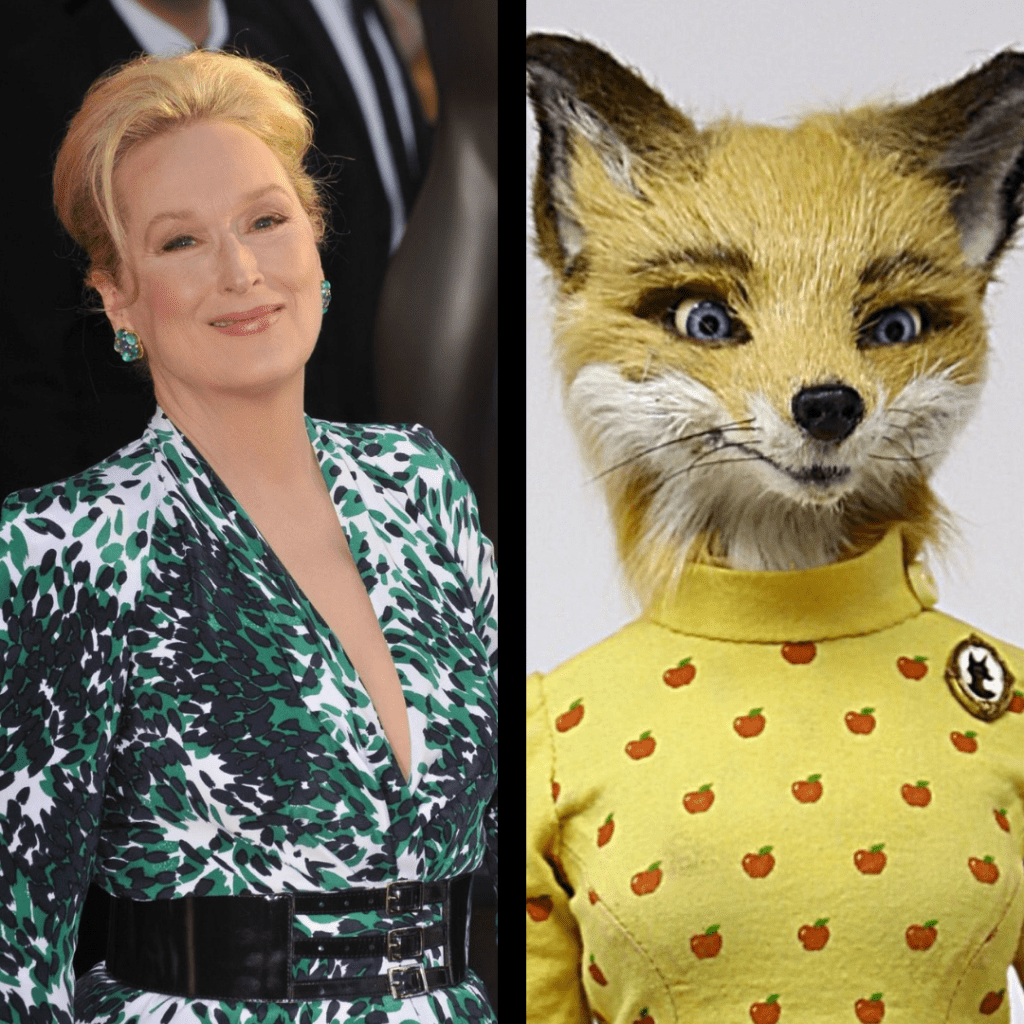 Although audiences are accustomed to seeing this fantastic actress on film, she also has provided her voice to the animated film Fantastic Mr. Fox in the character of Mrs. Fox. And as always, she did a stellar job at that. Truly remarkable!
Danny DeVito as Philoctetes – Hercules
Danny DeVito may well have portrayed the scummy Mr. Wormwood, who was Matilda's Father in the 1996 movie, but he was cast as Philoctetes – or 'Phil' for brevity – in Hercules only 12 months after. On this occasion, DeVito played Phil, a character known for training champions.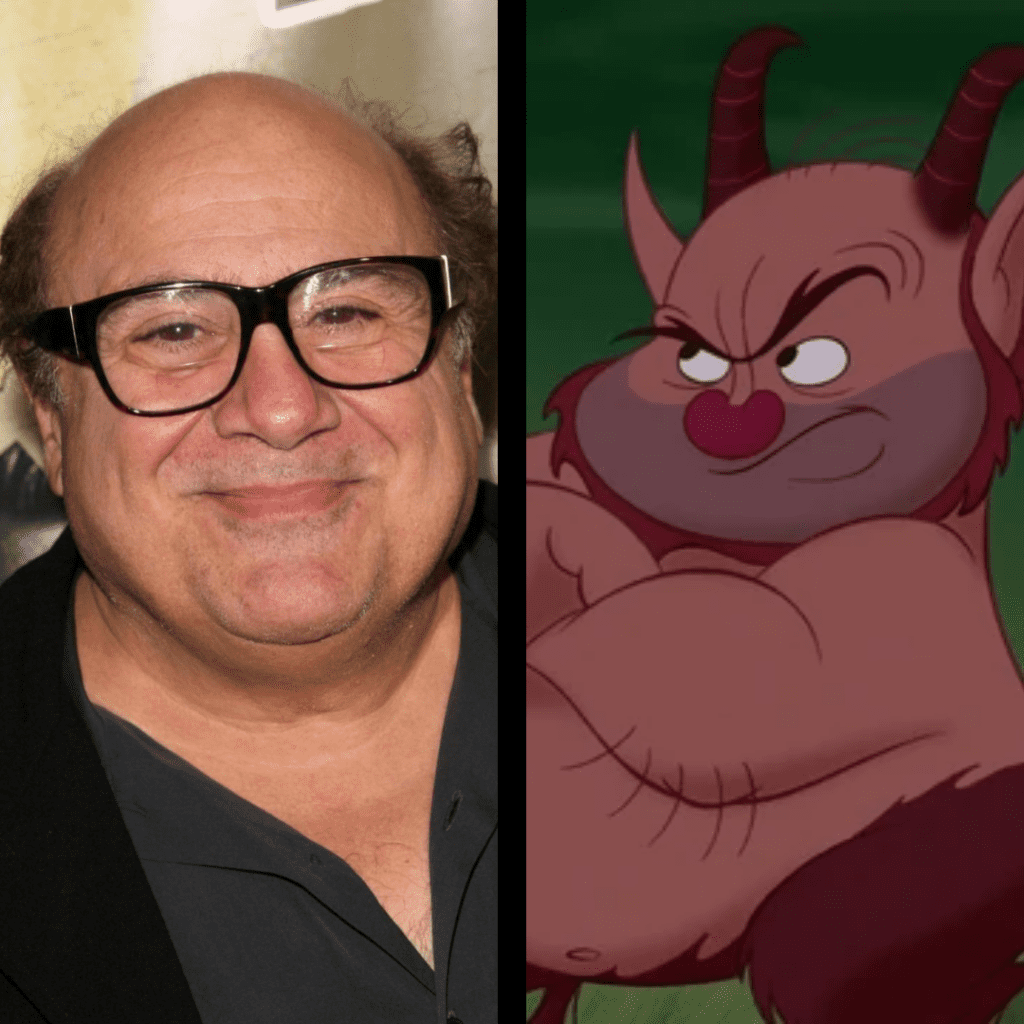 Actually, it was Phil that taught Hercules how to be a prospective hero and a legend. Danny can surely be delighted to have been a part of the 1997 song, which has proved to be a triumph even after 20 years.
Helena Bonham Carter as Emily – Corpse Bride
Tim Burton was husband to Helena Bonham Carter from 2001 until 2014, so it's not unexpected that he put her in several of the movies he's scripted, directed, or produced. Helena Bonham Carter, on the other hand, is a talented actress in her own right.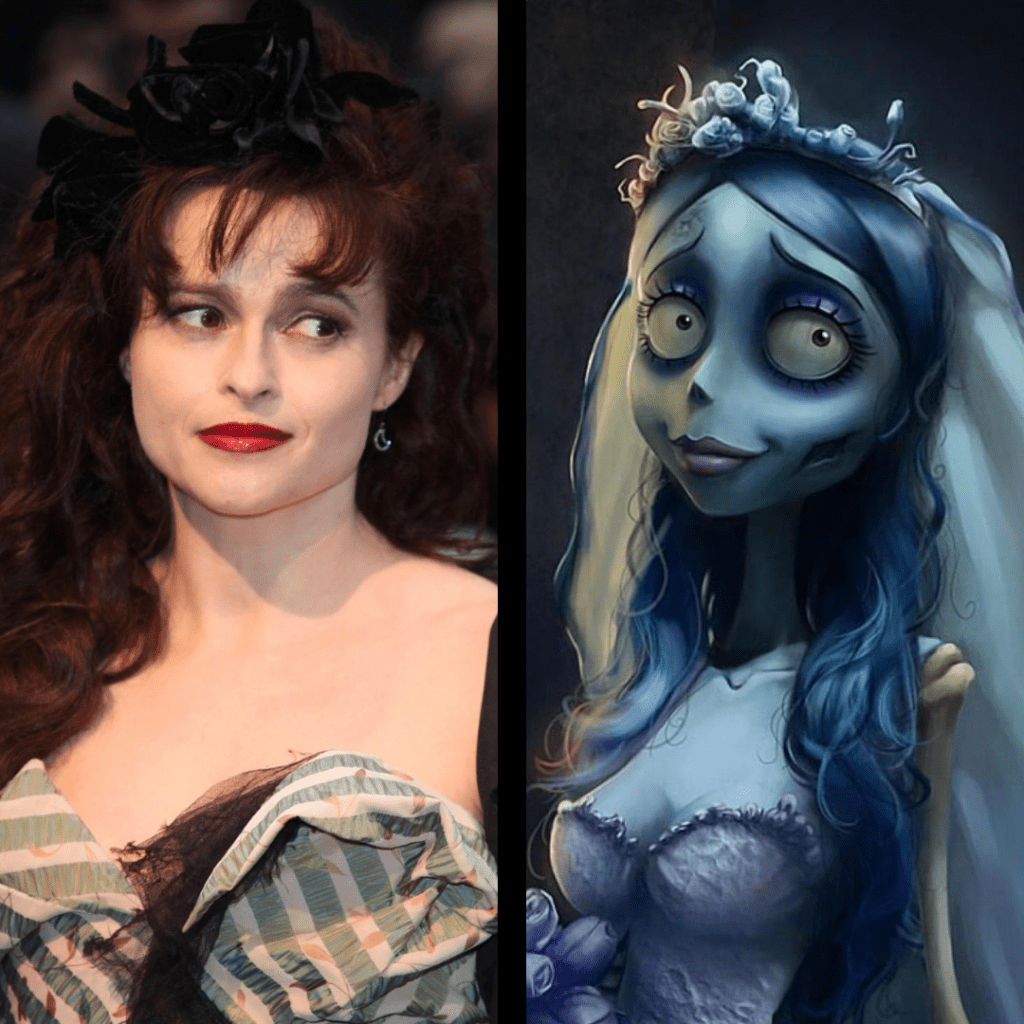 She was always and always will be a valuable addition to every film she appeared in and will appear in. Furthermore, her ex-husband selected Helena to portray Emily in Corpse Bride, while he picked his best buddy Johnny Depp to perform as Victor.
Tom Hanks as Sheriff Woody – Toy Story
America's Dad. Yeah, it is precisely who you guessed it was. Whether it be in a war epic, a genre-defining drama, a lighthearted comedy, or a gritty crime movie, Tom Hanks never fails to capture the entire audience's undivided attention.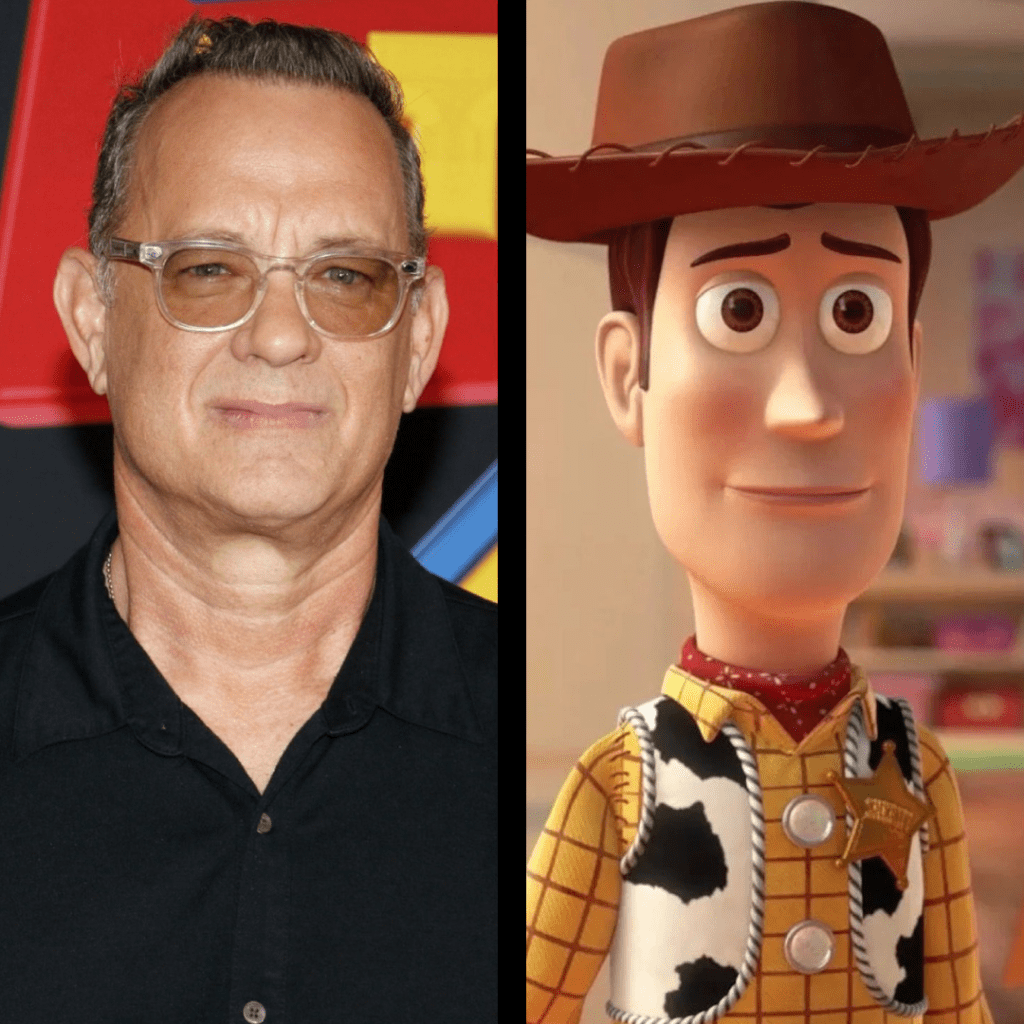 He is truly beloved, and there is undoubtedly something behind that fatherly Americana voice and look that draws us toward him. This is why he was the perfect choice to lend his voice to Sheriff Woody, the hit animated movie franchise that is Toy Story.
Antonio Banderas as Puss – Puss in Boots
Puss in Boots originally appeared in a European children's story in 1967 but was revived in 2004 after he appeared in Shrek 2. Antonio Banderas provided the voice for the role in the movie and in the sequel, Puss in Boots.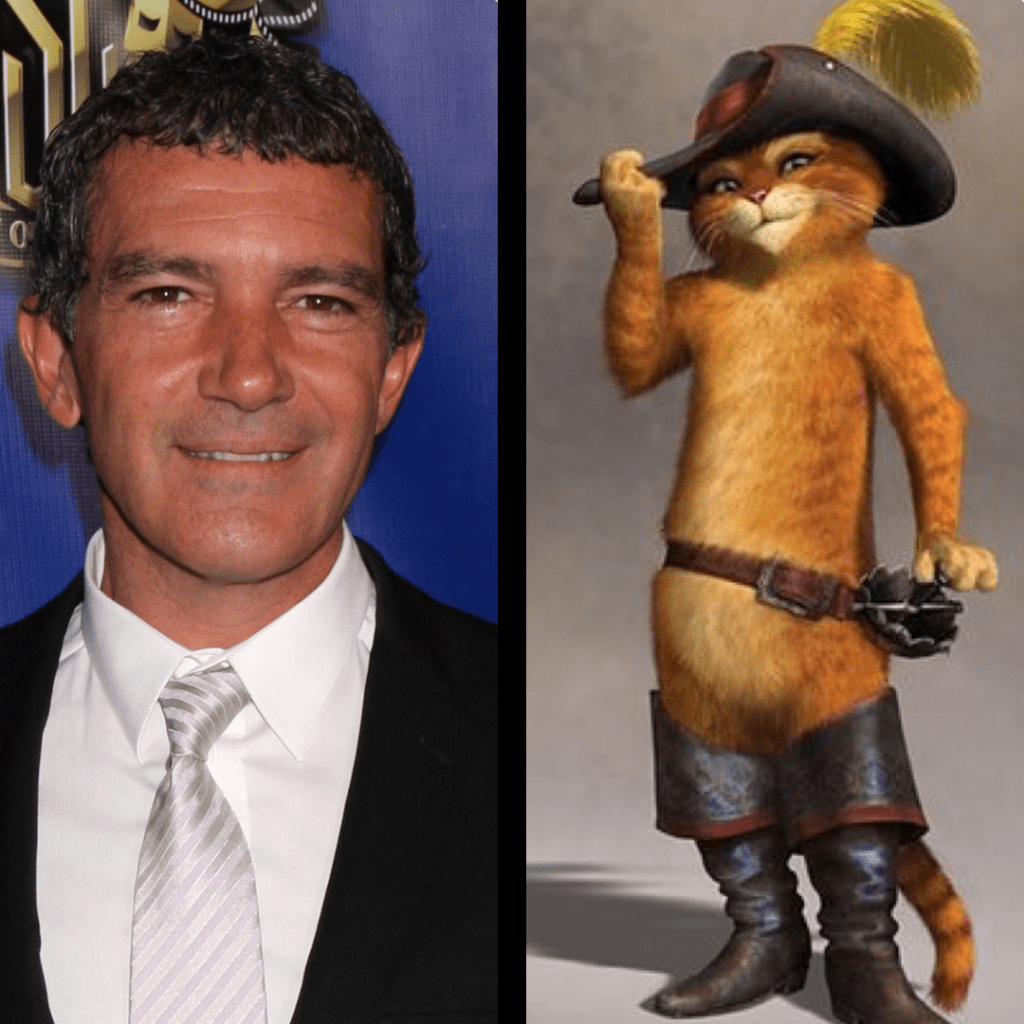 Before the introduction in Shrek 2, Banderas was best known for other films, including The Mask of Zorro and Once Upon A Time In Mexico. He also provided his voice to the film Justin and the Knights of Valor, which never seemed to take off.
Anna Faris as Samantha Sparks – Cloudy with a Chance of Meatballs
Anna Faris is most recognized for her roles throughout the series Mom, the Scary Movie franchise, The Hot Chick, and also Just Friends, in which she portrayed Samantha James. Furthermore, Faris has contributed her sing-song, cheery voice to many animated films.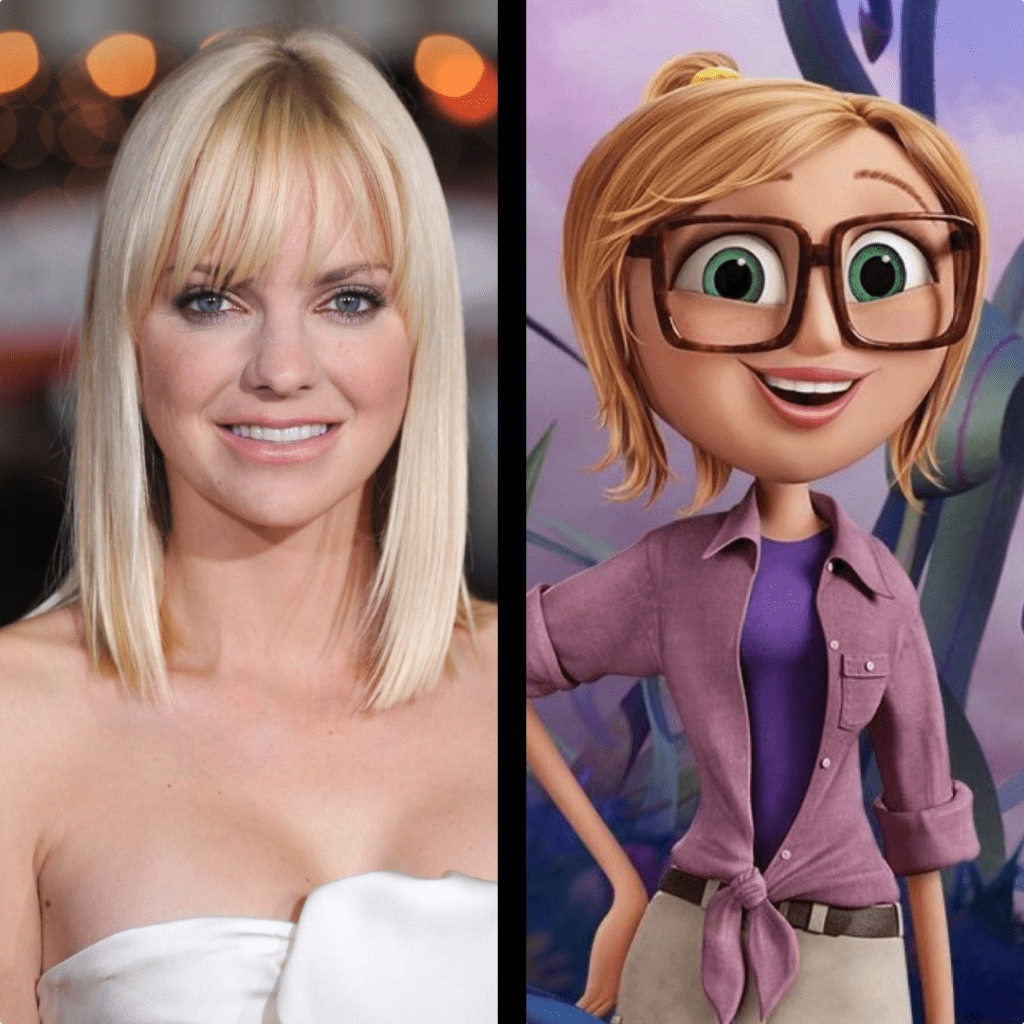 Faris voiced Samantha Sparks in the animated movie franchise Cloudy with a Chance of Meatballs from 2009 through 2013 and subsequently in the Emoji Movie. Faris has been starring in the tv series Mom since 2013, for which she has received three nominations for the People's Choice Award.
John Travolta as Bolt – Bolt
John Travolta is well-known for his musical prowess on film. He previously appeared in Grease, Hairspray, and Saturday Night Fever films. While Travolta is known for his dance talents, in 2008, he starred in a movie as a very cute puppy.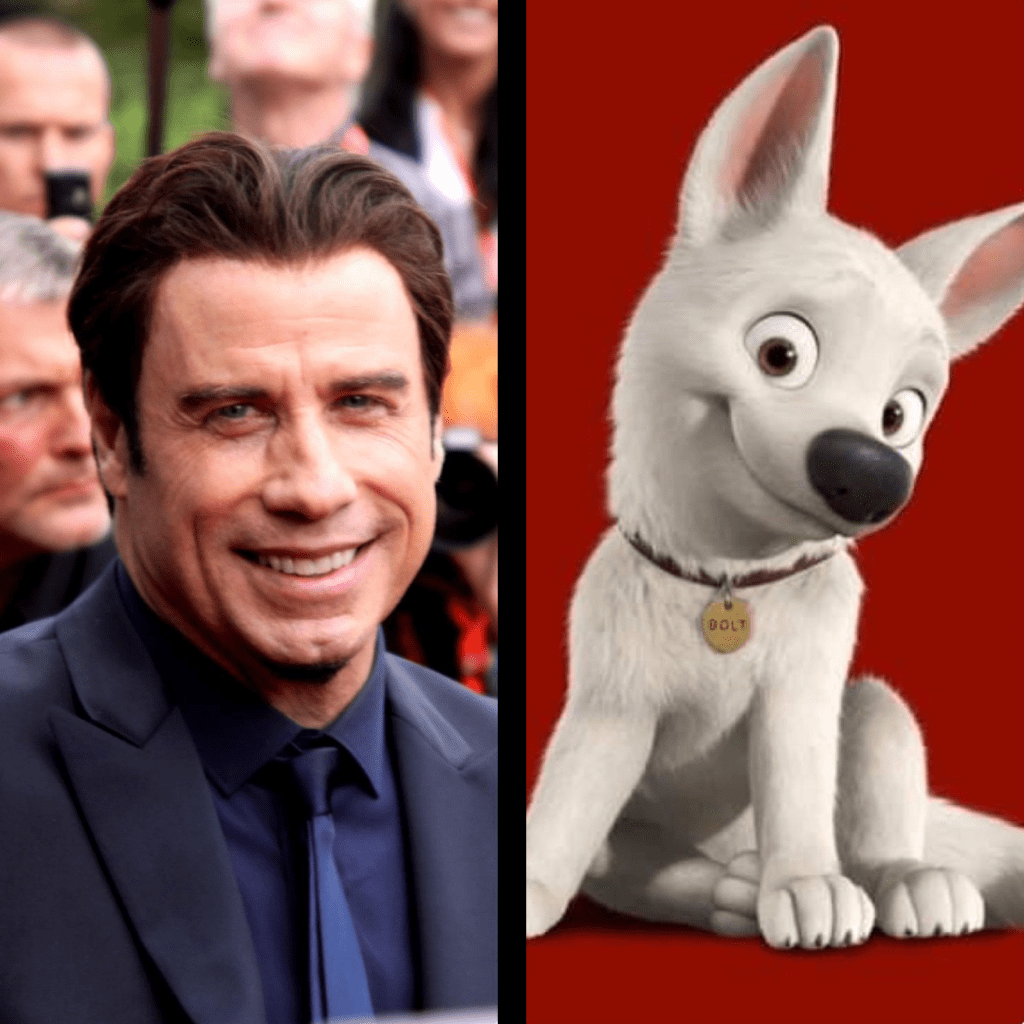 The titular character, a doggy celebrity termed Bolt, is a far cry from most of John Travolta's flicks. Still, the picture received an Academy Award nomination plus two Golden Globe nominations. If that doesn't speak to this man's appeal, we don't know what will.
Glenn Close as Kala – Tarzan
Remember Cruella De Vil from the 101 Dalmatians? Well, not the animation. We are referring to the live-action movie starring Glenn Close as the titular villain. She did a number on that role, making many children terrified for life.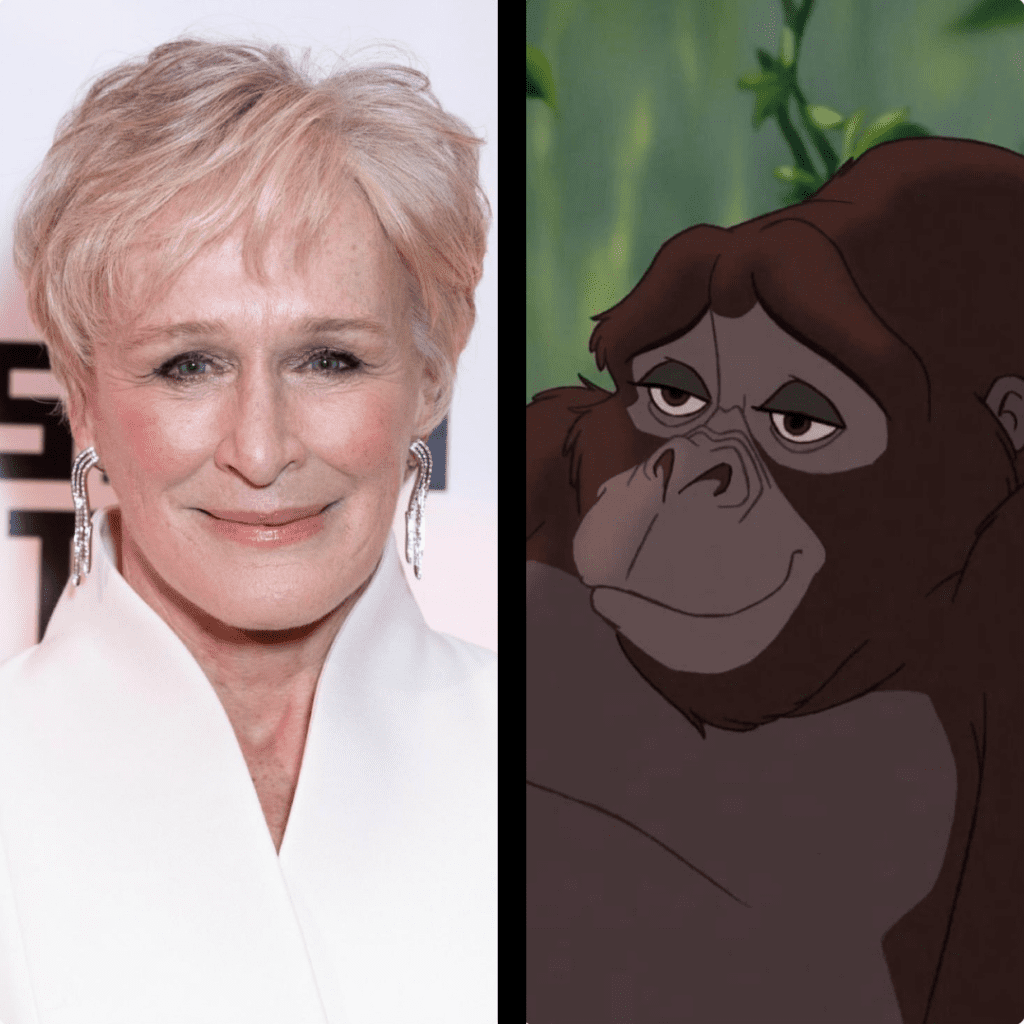 Now that's just acting. Emphasis on the word, just since she's just as sweet as you and me in real life. Which is what she channeled to portray Tarzan's gorilla foster mom, Kala, who adopted him when his parents died.
Emma Thompson as Captain Amelia – Treasure Planet
Emma Thompson's only voice acting performance in 2002 was as Captain Amelia in the film Treasure Planet. Treasure Planet was unique because it stepped away from the typical Disney formula, but unfortunately, that didn't help the box office, which is truly a bummer.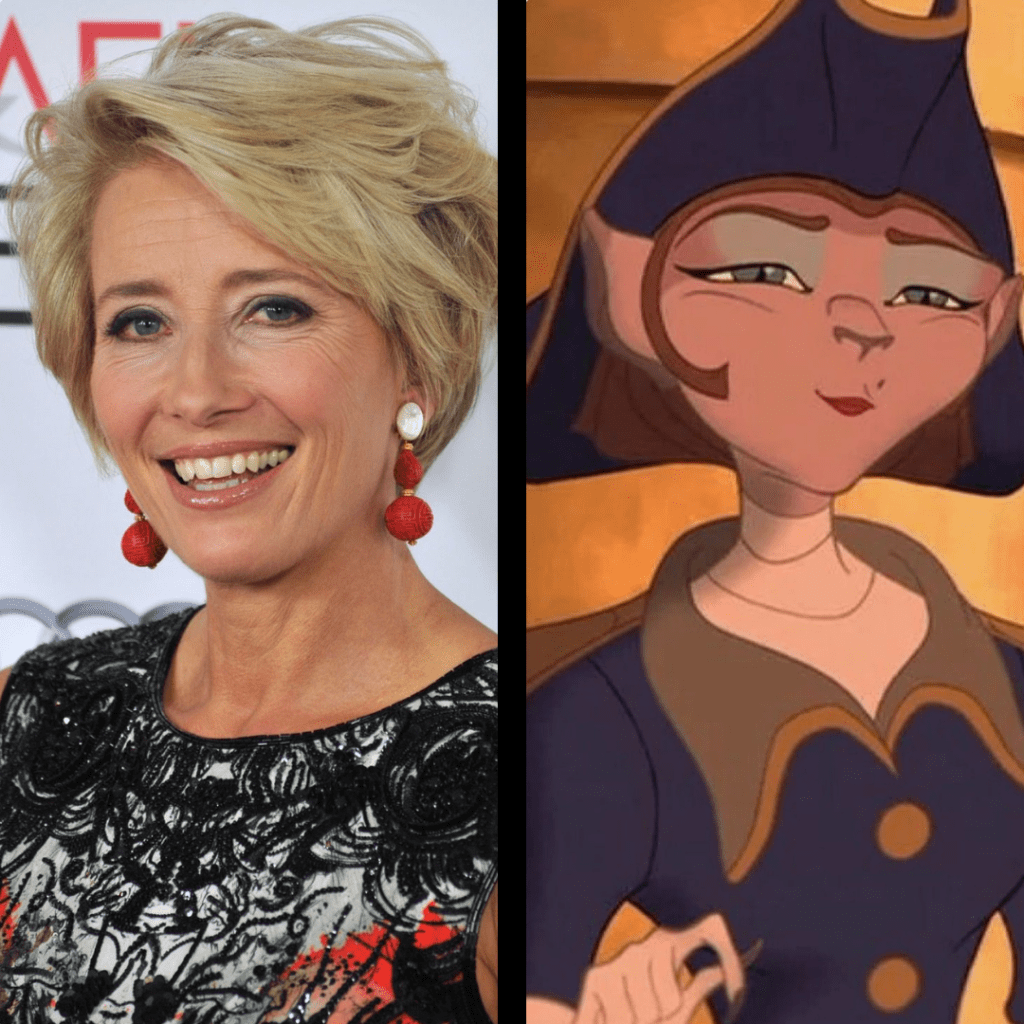 On the other hand, Thompson made a fantastic return a year later in the rom-com Love Actually. Thompson's previous box office successes include Nanny McPhee as well as Saving Mr. Banks, and she is regarded as one of Britain's most respected actors and thespians.
Adam Sandler as Count Dracula – Hotel Transylvania
From its first installment in 2012, Adam Sandler portrayed the central role of Dracula in Hotel Transylvania. The sequel came out in 2015, and Sandler is repeating his role in Hotel Transylvania 3: Summer Vacation for the 3rd time. Similarly, Sandler is no newcomer to the big screen.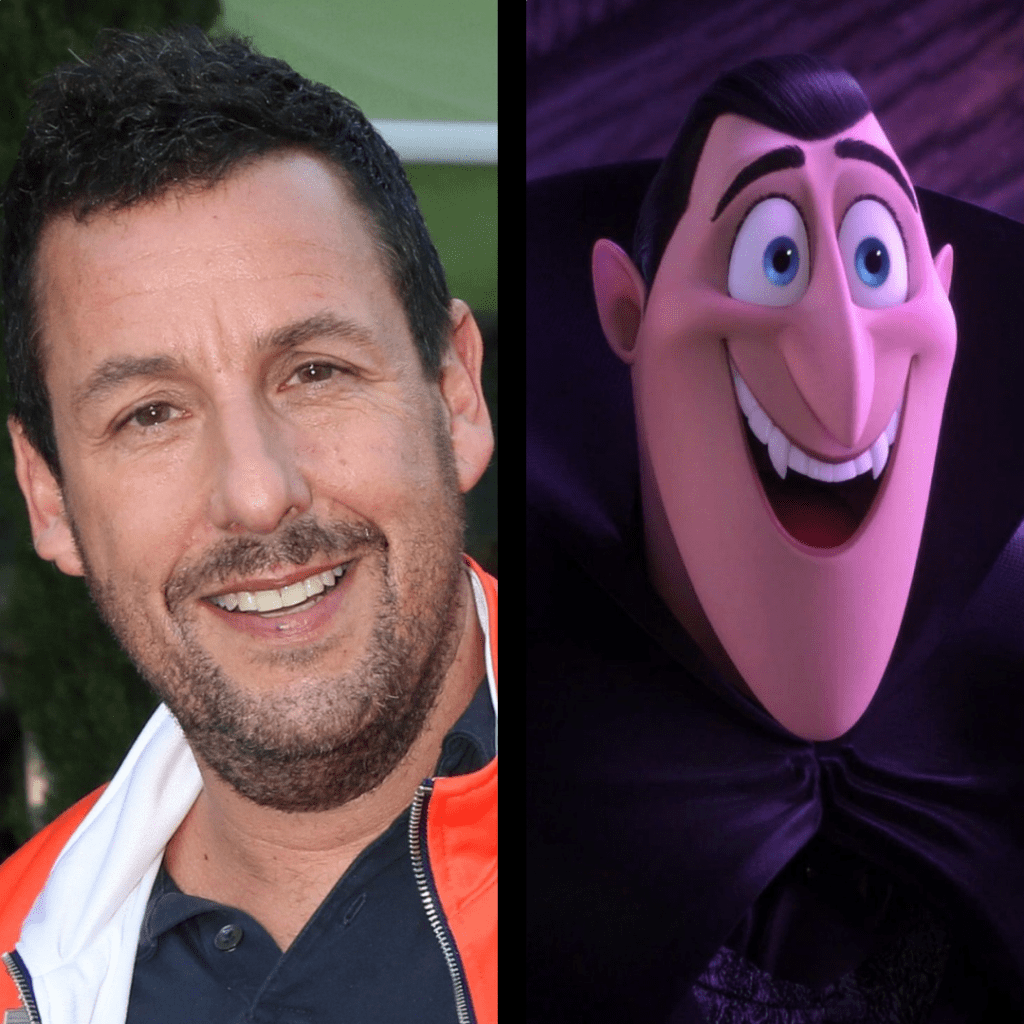 He has appeared in films such as Big Daddy, Happy Gilmore, Billy Madison, and Uncut Gems, among others. The latter ventured into more dramatic territory, in contrast to Sandler's usual slapstick comedy. Uncut Gems really showcased his serious acting chops as a predominantly crime movie.
John Goodman as Sully – Monster's Inc.
John Goodman was invited on deck for Monster's Inc. the year after contributing his voiceover to Pacha in The Emperor's New Groove. Well after its debut in November 2001, the picture was such a box office hit, that it went on to become the year's third highest-grossing film.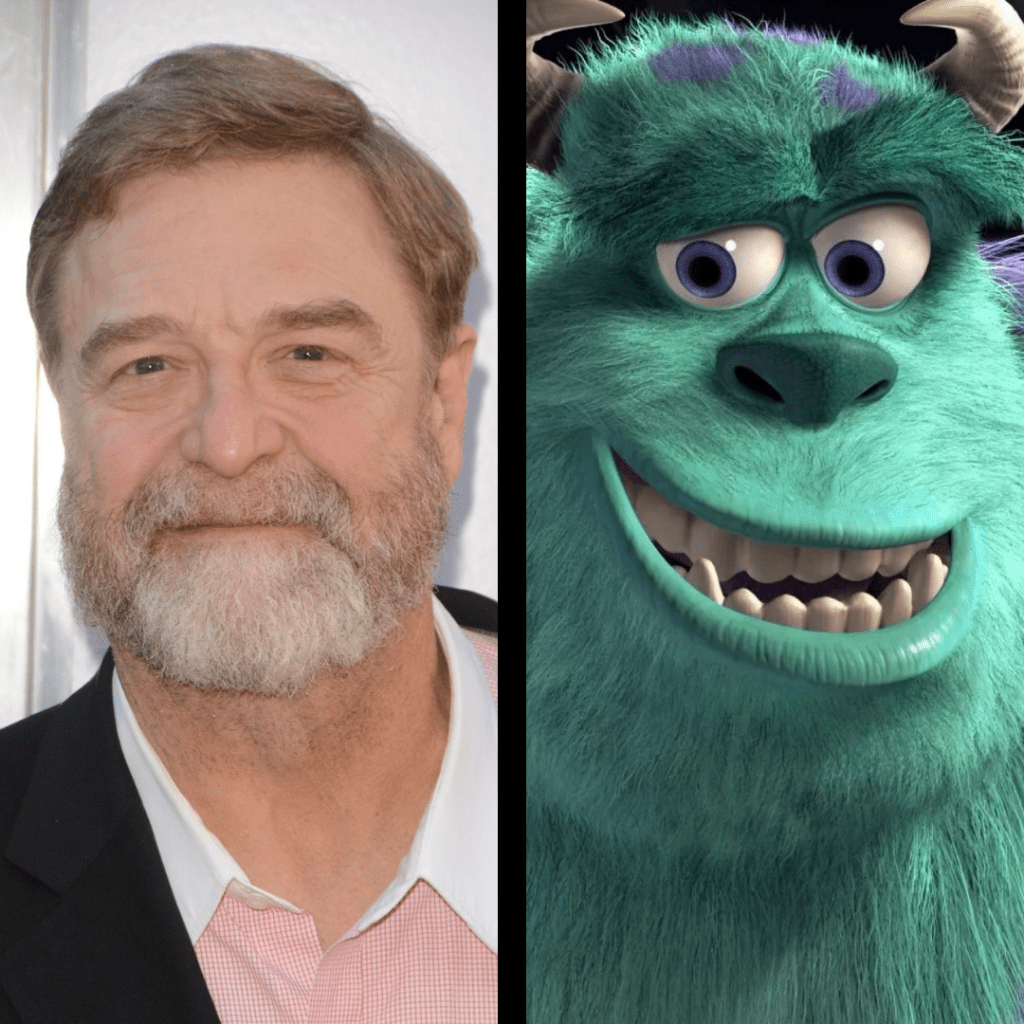 Monsters University, a prologue to the film, premiered in 2013, 12 years after the events in the original, with John Goodman making his return as James P. Sullivan, alias Sully. It was the sixth highest-grossing picture of 2013, grossing $774 million.
Bill Murray as Garfield
Bill Murray, a legendary actor and comedian, plays the feline character Garfield in Garfield: The Movie. Murray is an Emmy Award as well as a Golden Globe recipient and an Academy Award candidate who initially found fame on Saturday Night Live.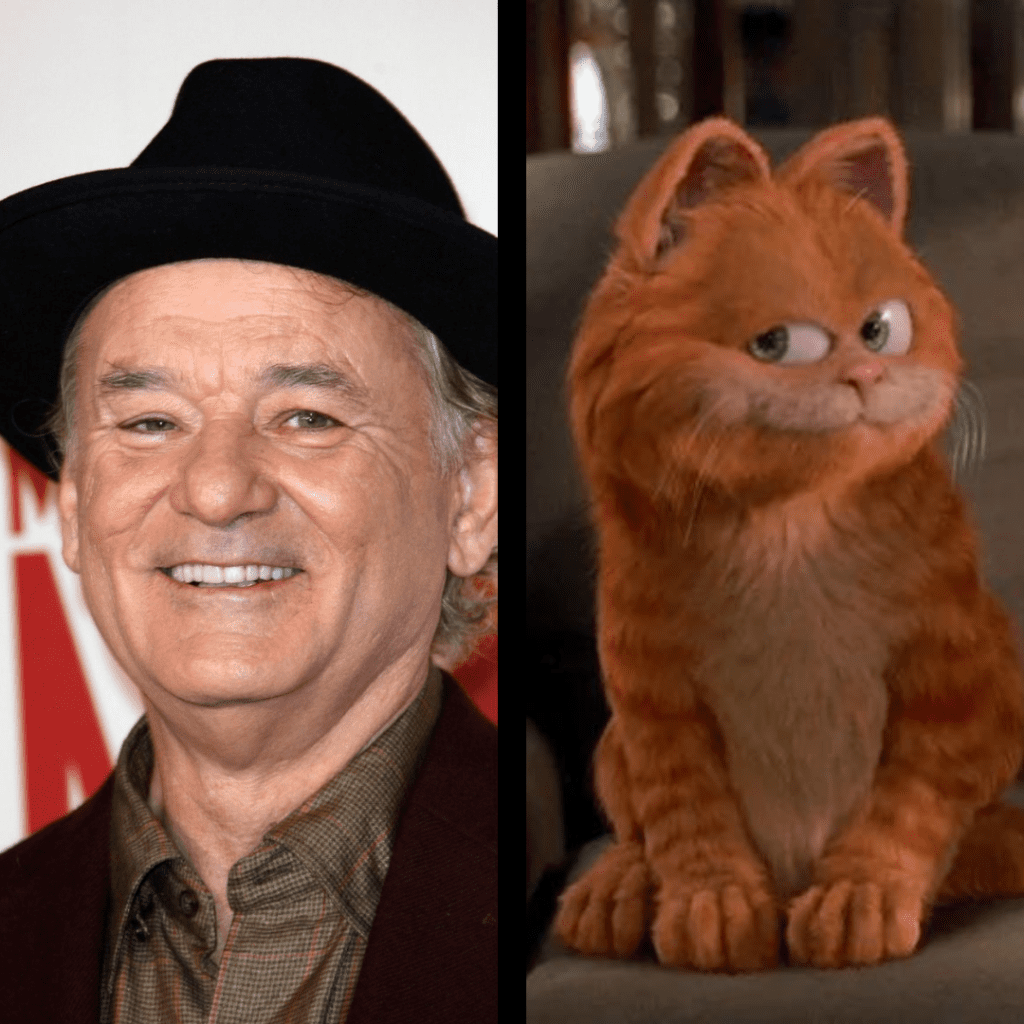 Ghostbusters, Groundhog Day, and Lost in Translation are among his most well-known and loved movie credits. He co-directed Quick Change in 1990 and even when he is noted for his incredible acting qualities, his comic timing is his most well-known trait.
Jim Carrey as Horton the Elephant – Horton Hears a Who!
His popularity in the 90s was something unseen in those days. He was a true movie magnet, and people literally couldn't get enough of that face that could contort into any shape he wanted. This, along with his unbeatable wit, makes Jim Carrey stand out.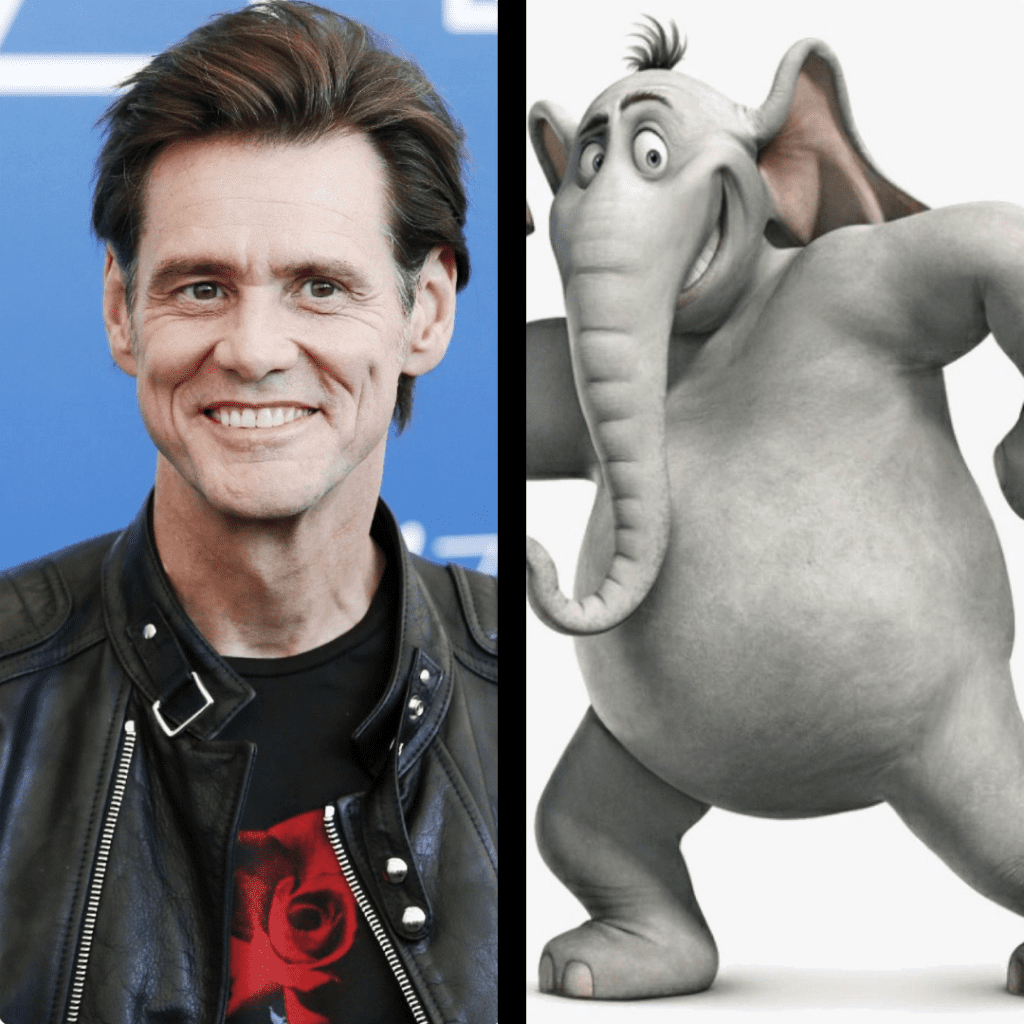 He is no stranger to Doctor Seuss adaptations, having played the Grinch in the 2000 movie adaptation. As Horton the Elephant, he returned to the wacky imagination of Dr. Seuss in Horton Hears a Who, which was a huge success (as it should be).
Vin Diesel as the Iron Giant – The Iron Giant
The Iron Giant was released in July 1999; however, the film underperformed its $50 million budget, grossing only $31.3 million. Nonetheless, the voice talents of such characters in the story, notably Vin Diesel's portrayal of the main protagonist, won widespread praise.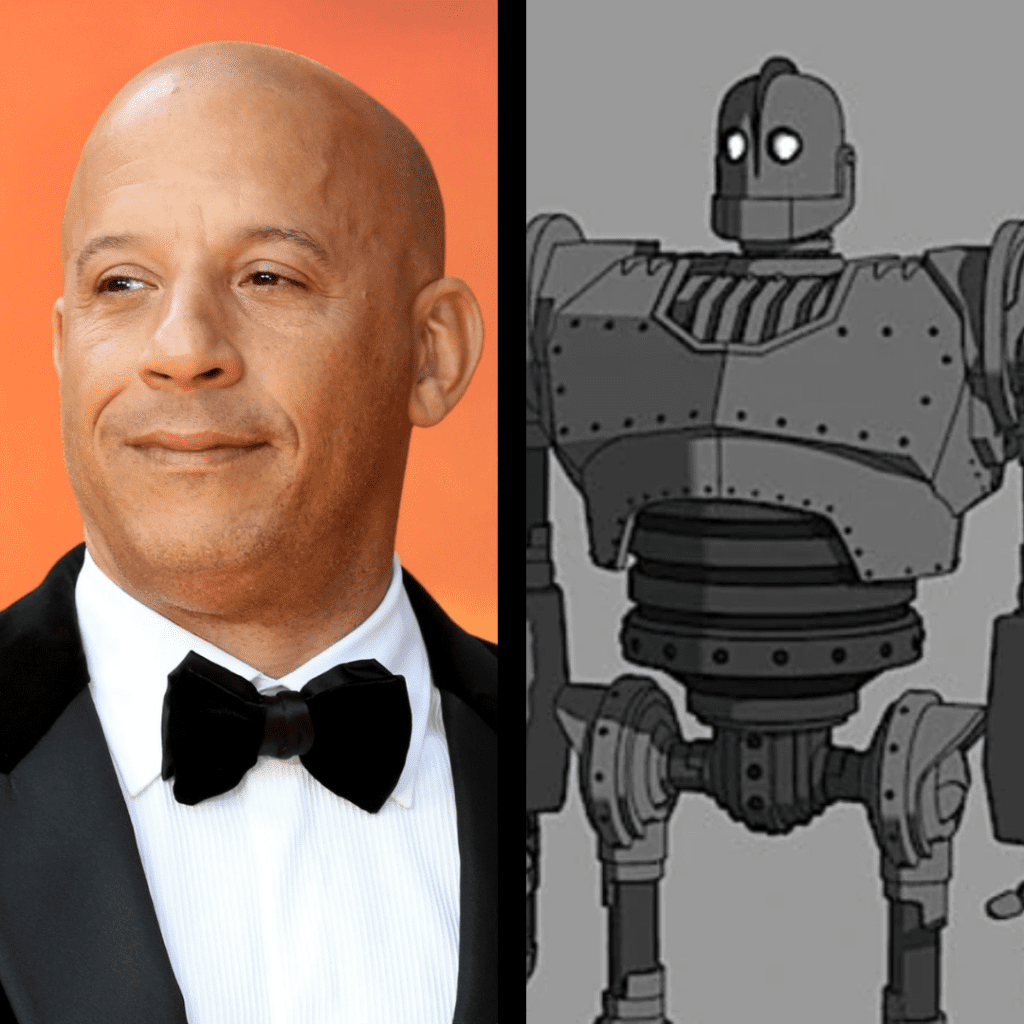 After winning nine Annie Awards out of 15 entries, the film gained a cult-like following. It was then released on home video and is now regarded as a contemporary animation masterpiece. You will go through a box of tissues at the end of the movie.
James Earl Jones as Mufasa – The Lion King
James Earl Jones is regarded simply as "one of America's greatest accomplished and varied" performers, along with "one of the finest performers in American history," with a 60-year tenure. Jones is most recognized for his portrayal of Darth Vader throughout the Star Wars prequels.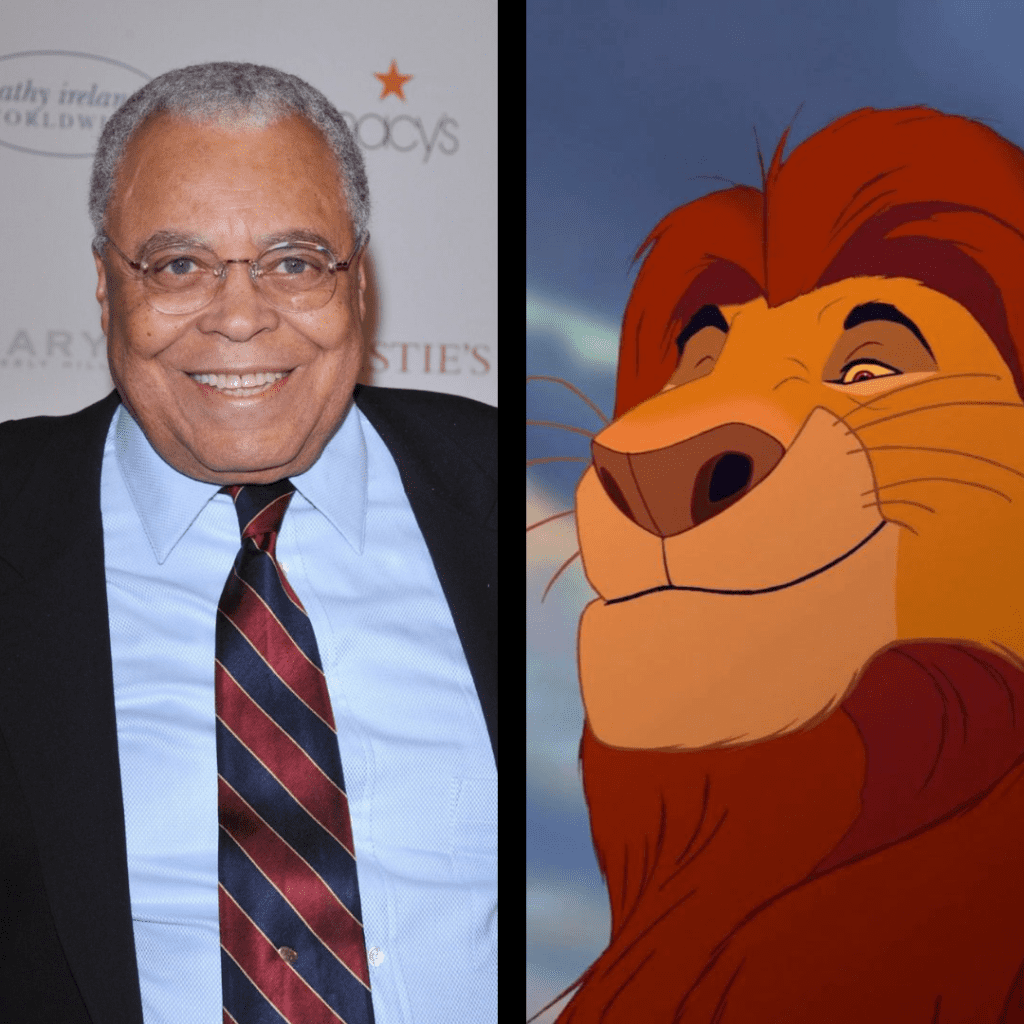 Plus, he is claimed to have "one of the most well-known vocals in show industry, a powerful basso profondo that really has imparted gravel and gravitas." As a result, it's no surprise that he was cast as Mufasa in The Lion King.
Nathan Lane as Timon – The Lion King
Nathan Lane is indeed an award-winning American actor and a writer who was admitted into the American Theatre Hall of Fame and has a star on the Hollywood Walk of Fame. His movie credits have included the voices of Snowbell in Stuart Little.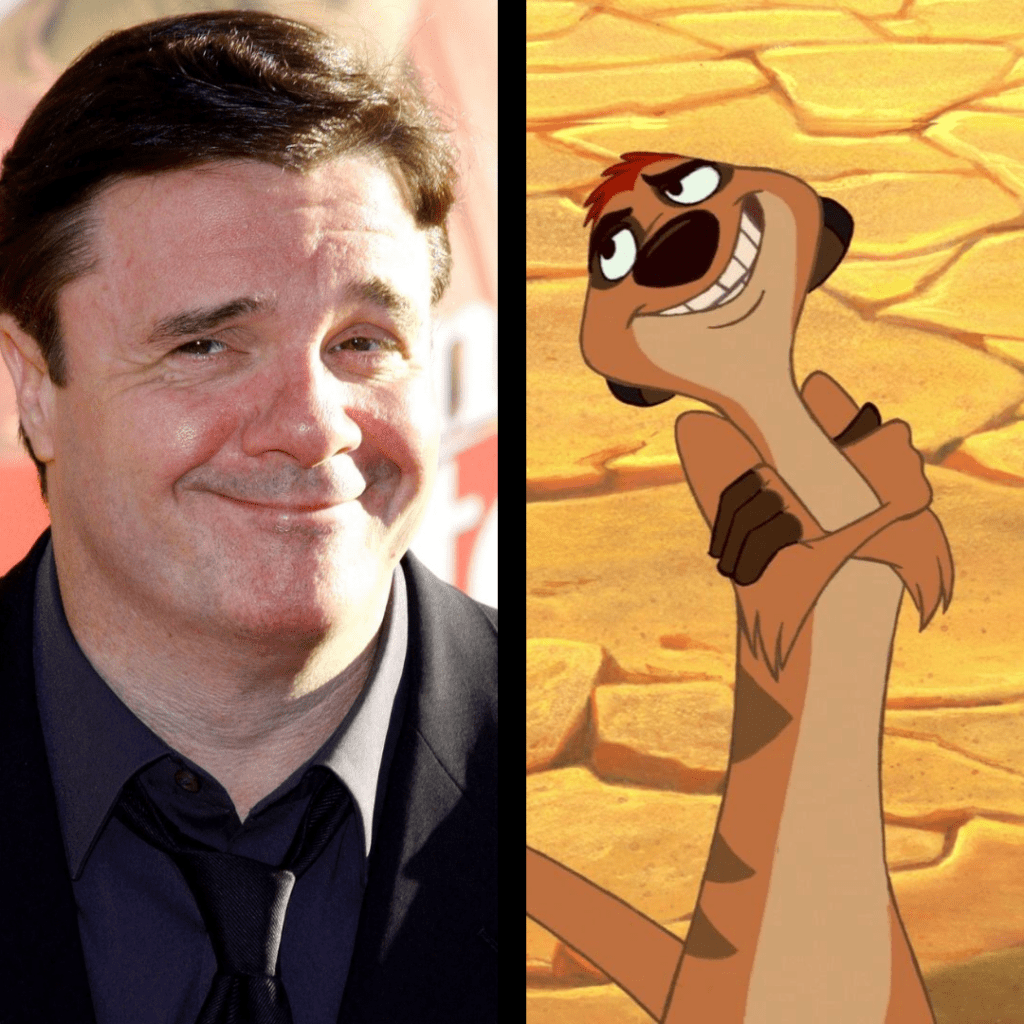 He was most famous as the voice of Timon from The Lion King. Lane played the meerkat in all the other sequels to the movie. Lane has also been in popular TV shows, including Modern Family and Only Murders in the Building.
Rosie O'Donnell as Turk – Tarzan
Tarzan was perhaps the costliest animation picture ever filmed when released throughout the United States in 1999, with an expenditure of $130 million. Luckily for the producers, the picture grossed $448.2 million at the box office, which was warranted because of the Phil Collins soundtrack.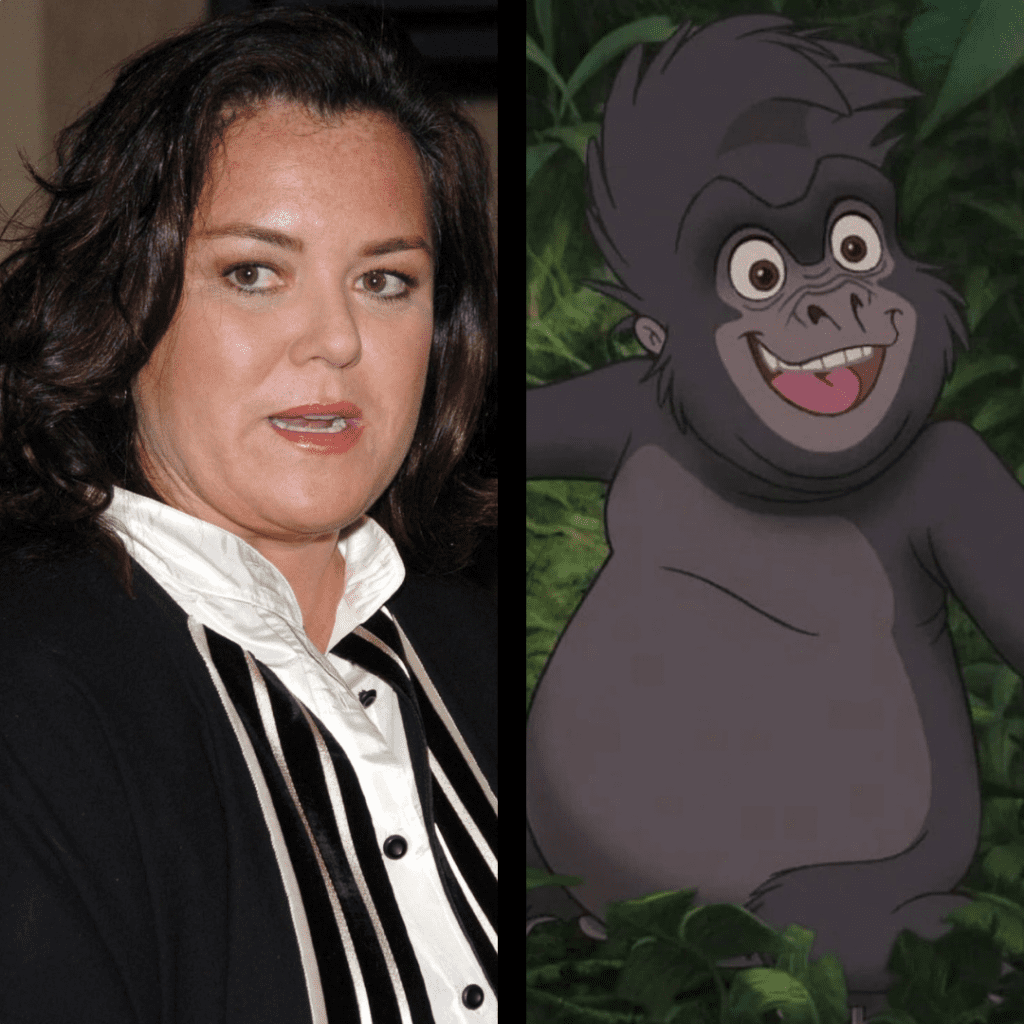 Tarzan was the first Disney animated film to debut in the top spot in the North American ticket sales after Pocahontas in 1995. In the movie, Rosie O'Donnell plays Turk, and she is well-known for hosting her eponymous program, The Rosie O'Donnell Show.
Hank Azaria as Moe – The Simpsons
Hank Azaria has portrayed Moe Szyslak in the animated television series The Simpsons since 1989. Despite his lack of voice acting expertise when he first joined the program, Azaria was selected to be a regular on the show from the second season onwards.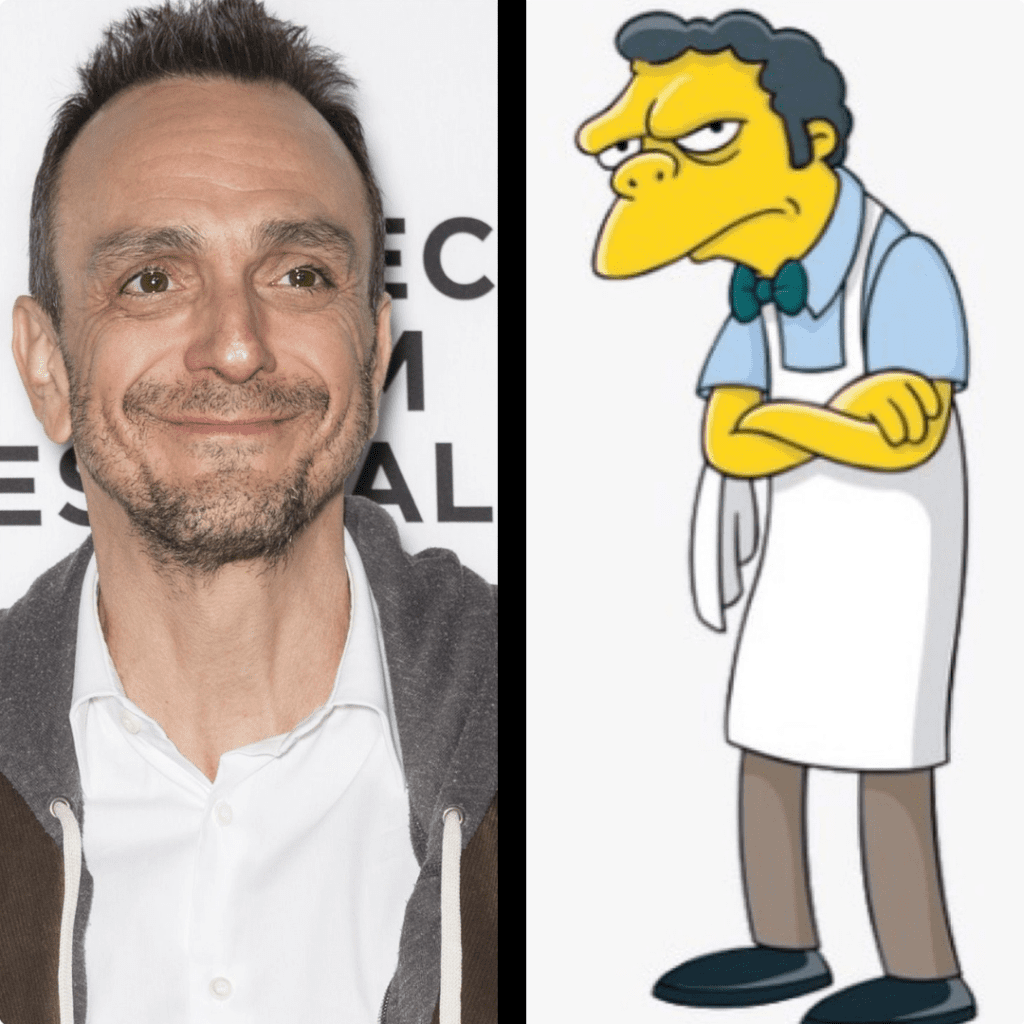 Azaria has since performed a variety of characters in the series, including Comic Book Guy, Chief Wiggum, Apu Nahasapeemapetilon, and Carl Carlson, among many others. Concurrently, Azaria rose to prominence due to his roles in The Birdcage, Godzilla, and Along Came Polly.
Idina Menzel as Elsa – Frozen
Frozen, starring Broadway sensation and actor Idina Menzel as the courageous queen Elsa was launched in 2013 by Walt Disney Pictures and became a classic. Frozen has subsequently gone on to become the most successful animated film of all time.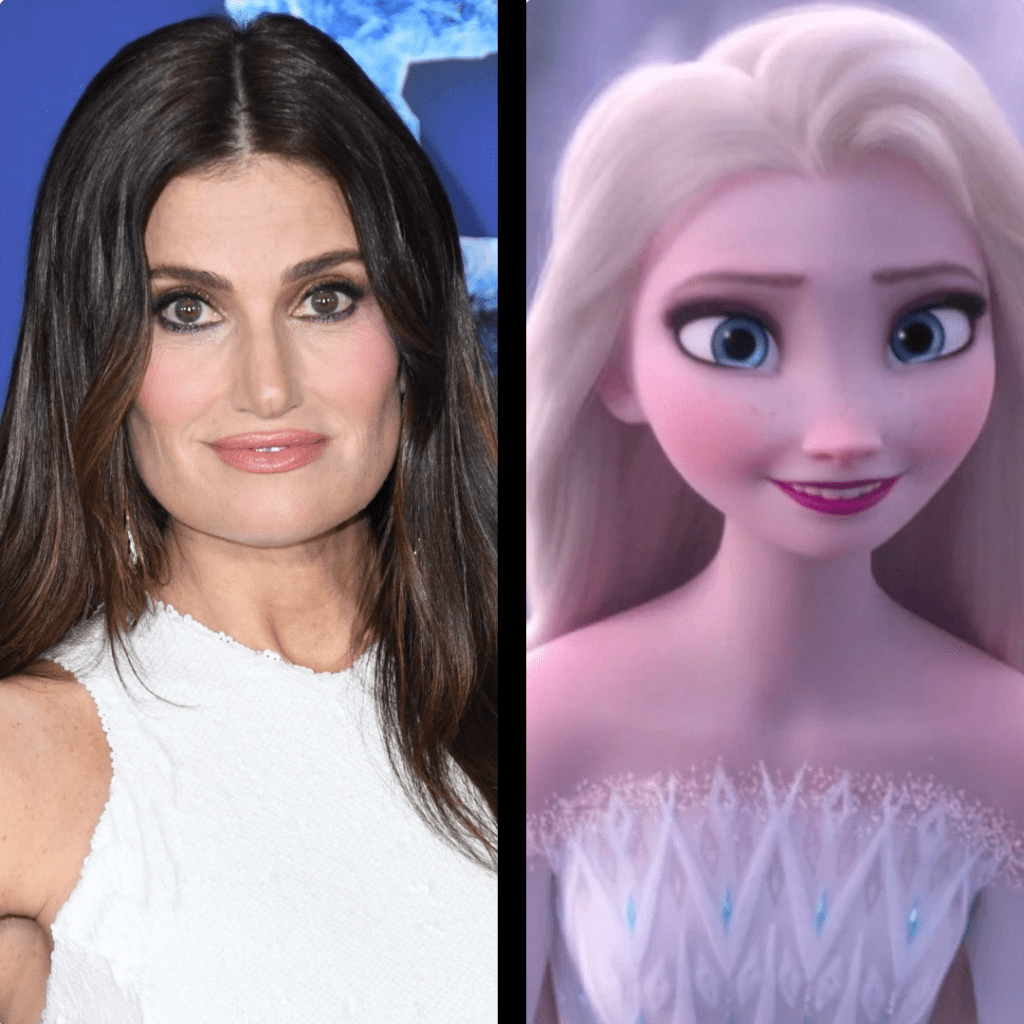 It earned two Academy Awards, a Golden Globe, a BAFTA, and two Grammy Awards. Most of the other prizes were for Let It Go, which Menzel wrote and performed solo. The popular single was so successful that it made the Billboard Hot 100 list at number five.
Katy Sagal as Turanga Leela – Futurama
Katey Sagal is best known for her role as Peggy Bundy from Married… with Children, but she also is known as the voice of Leela on the long-run animated sitcom Futurama. Sagal lent her voice to the purple-haired mutant spacecraft commander between 1998 to 2013.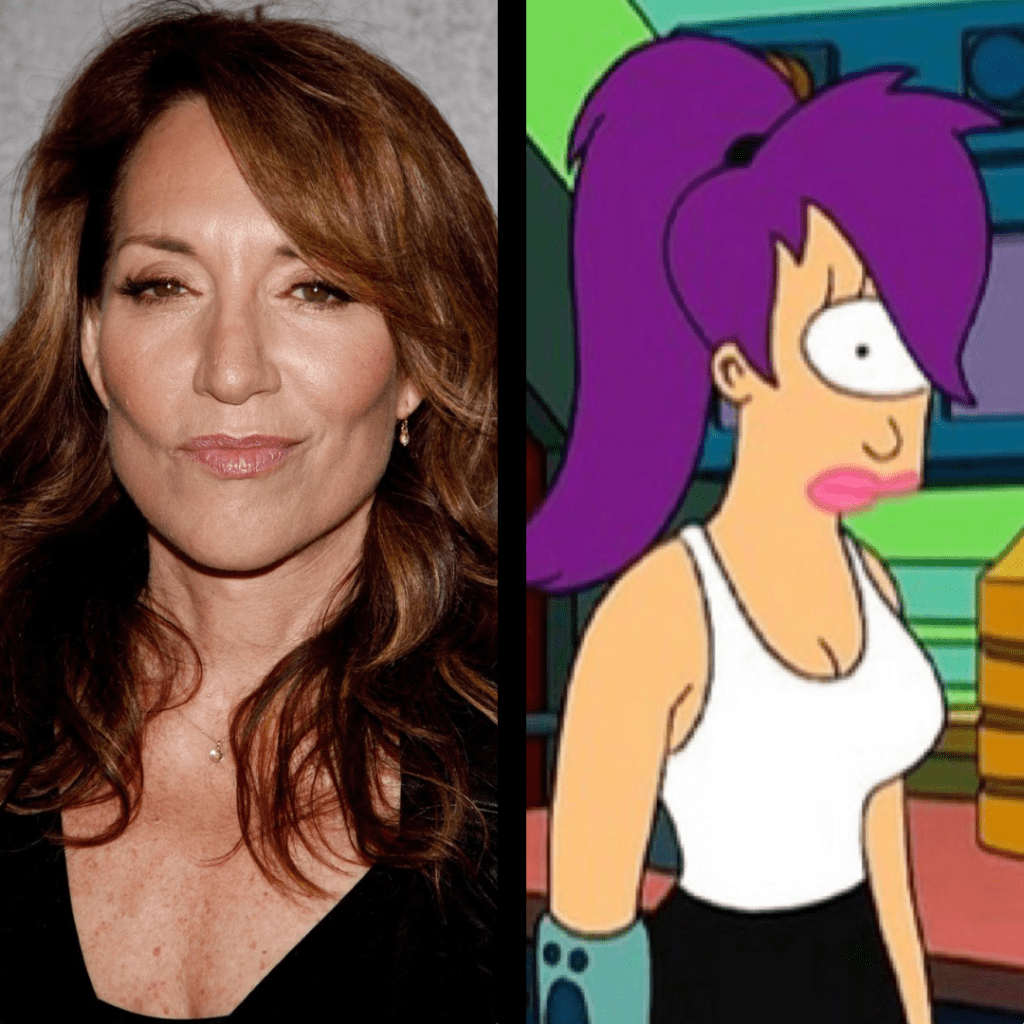 That was her longest-running televised role. In 2002, Sagal co-starred with Kaley Cuoco in the series 8 Simple Rules, in which she portrayed the mother of the starlet. In 2016, Sagal got chosen to reprise her role as Cuoco's mother in The Big Bang Theory.
David Spade as Kuzco – The Emperor's New Groove
David Spade, who portrayed Kuzco in the animated sensation The Emperor's New Groove, co-starred opposite John Goodman, who gave his voice to Pacha. After the movie's successful release, Spade lent his voice to Kronk's New Groove, a direct-to-video follow-up.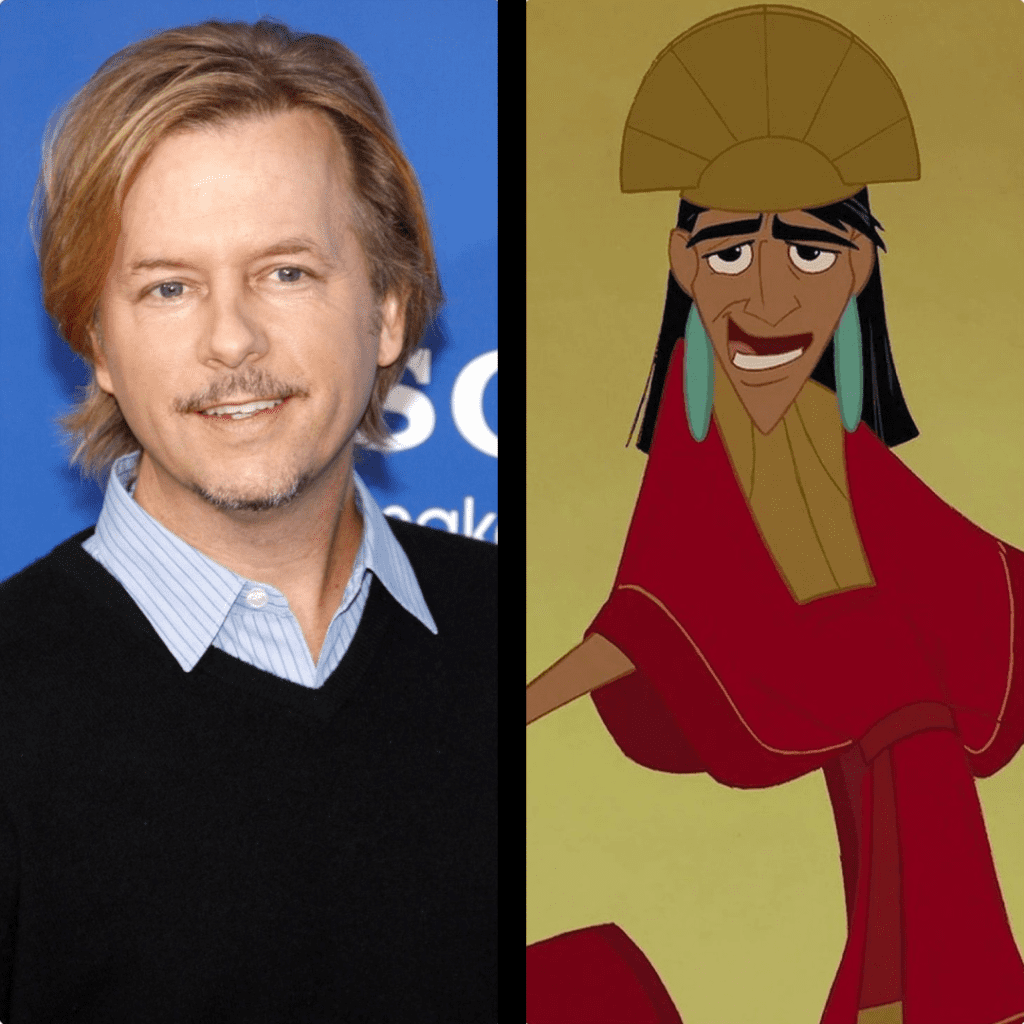 Meanwhile, Spade is known best as a humorous actor. He relies heavily on snark and self-deprecation in his work. Spade has been in a number of excellent movies, including Tommy Boy, Joe Dirt, and Grown-Ups which were all slapstick comedies.
Ed Asner as Carl Fredricksen – Up
Once the Pixar movie Up was first released in 2009, the fictional figure Carl Fredricksen captured and warmed the hearts of masses of people all over the world. Ed Asner, his actual likeness, provided the perfect voice for this endearing figure.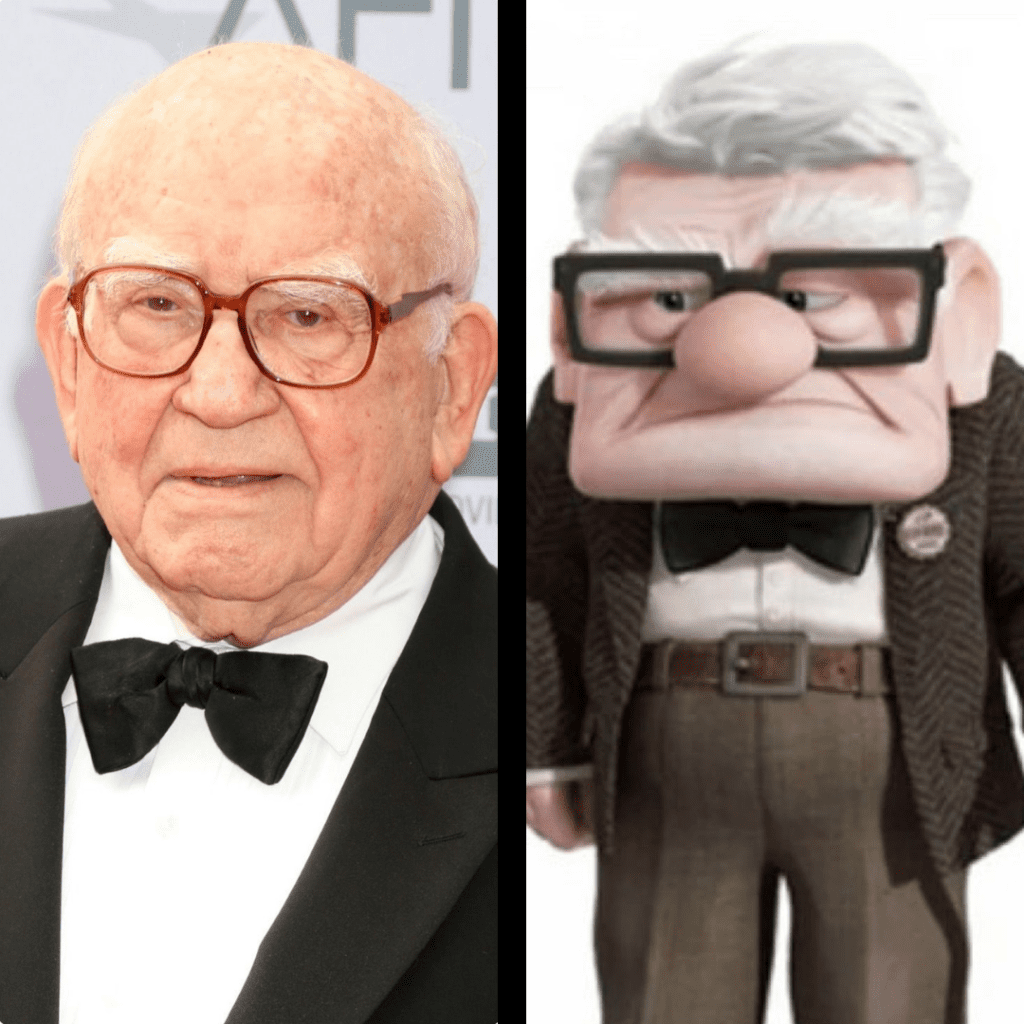 Ed Asner has built his reputation as a Tinseltown classic and confirmed this again with Up, the most awarded male actor in the annals of Primetime Emmery Awards, including a remarkable seven victories. The picture received a record-breaking 5 Academy Award nominations.
Mila Kunis as Meg – Family Guy
Mila Kunis landed her first significant broadcast job as Jackie Burkhart on That 70's Show when she was 14 years old. She was chosen as Meg Griffin on the television feature Family Guy less than a year after, and she's been performing that ever since!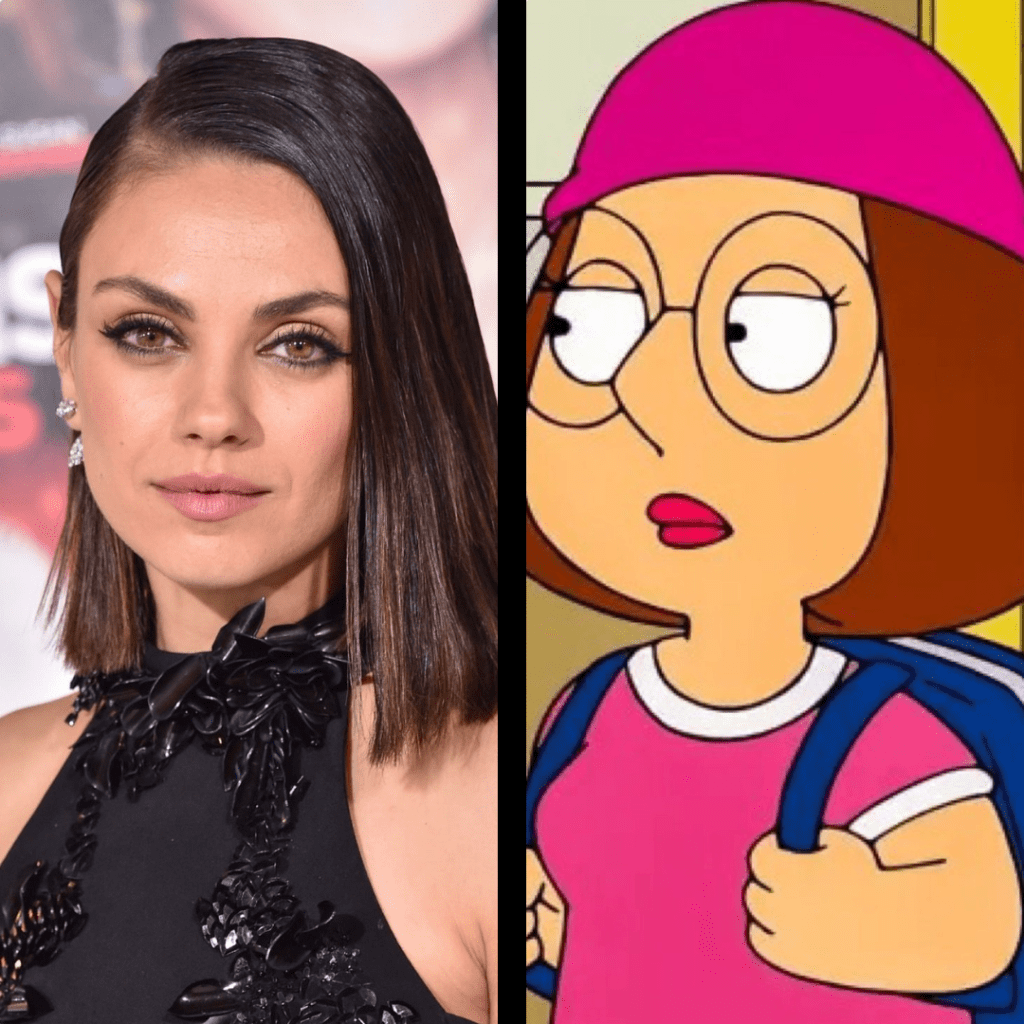 Mila appeared in movies such as Ted, Oz the Great and Powerful, Friends with Benefits, Bad Moms, as well as Black Swan. Another interesting fact that you may have heard is that she wedded former That 70's Show co-star Ashton Kutcher.
Scott Weigner as Aladdin – Disney's Aladdin
Scott Weinger began his movie feature debut in 1992 as the strong voice of Aladdin in Disney's Aladdin. The movie was a great hit (because of Robin Williams as the Genie), garnering two Academy Awards and spawning two direct-to-video successors.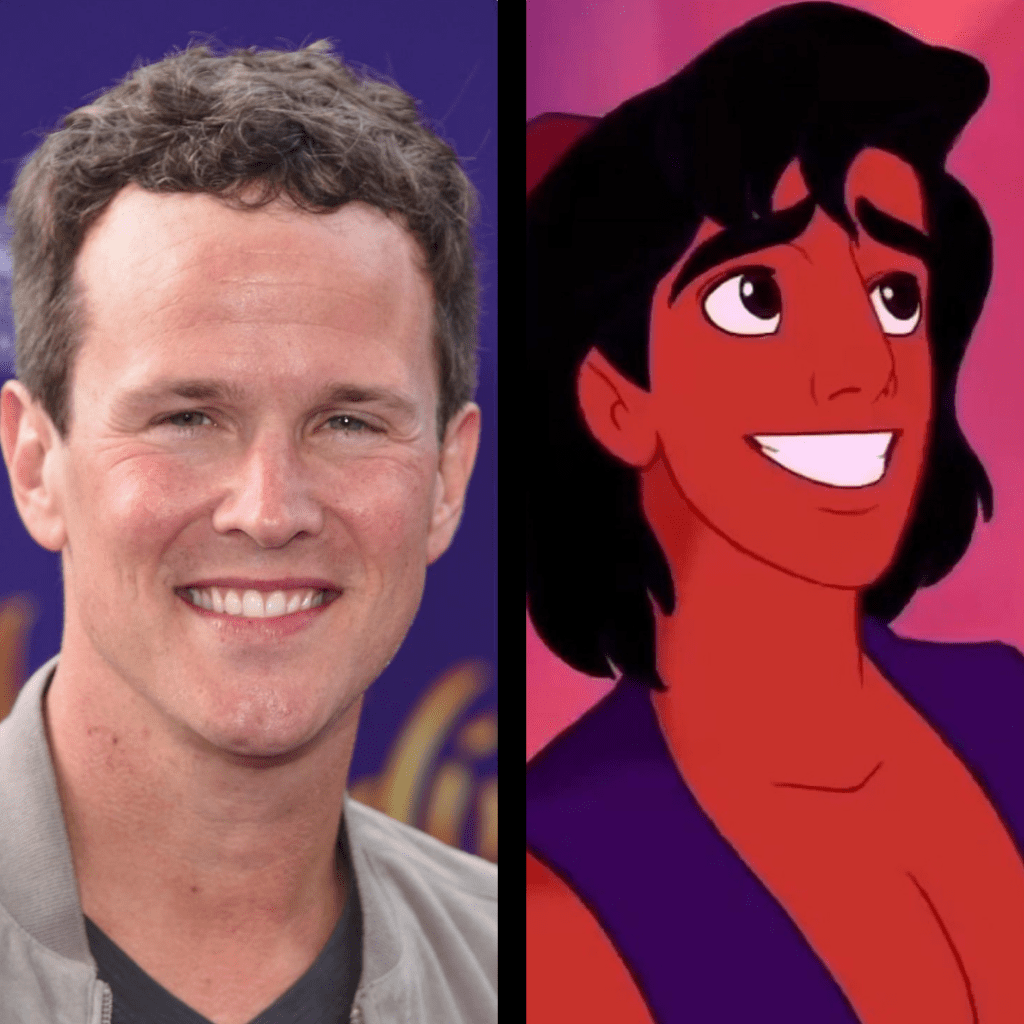 You can also find Weigner in a television show and a computer game franchise, in which he voiced Aladdin in all. Similarly, Scott served as a co-executive producer on ABC's The Muppets, and you may recognize him from the ABC series Full House and its Netflix spinoff, Fuller House.
Christian Bale as Thomas – Pocahontas
Christian Bale is most recognized for portraying Batman in the Nolan verse movies Batman Begins, The Dark Knight, as well as The Dark Knight Rises, but he also performed Thomas in Pocahontas. In 1995, he had an illustrious career playing this character.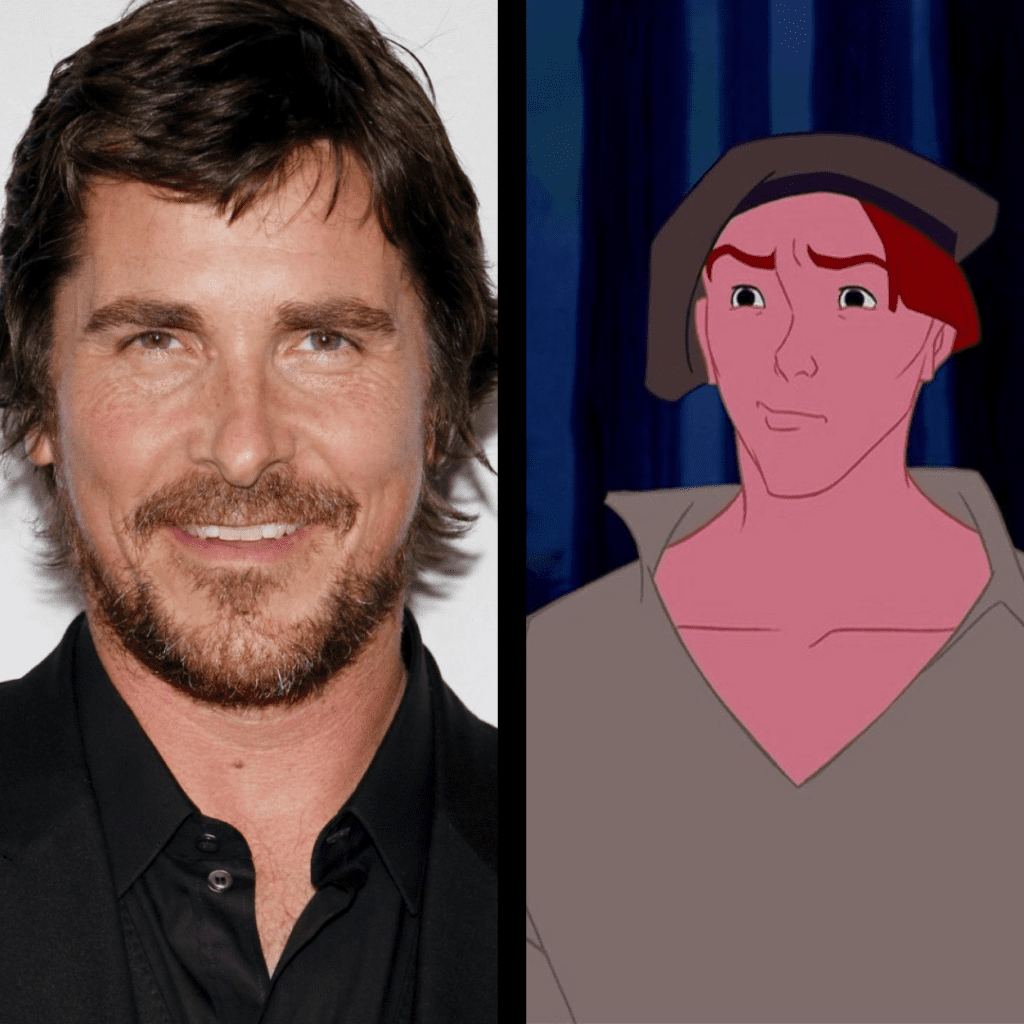 He has won an Academy Award and been nominated for a Screen Actors Guild Award and a Golden Globe Award. Bale has been a cultural icon in Hollywood following his breakthrough appearance in 1986 in the Empire of the Sun.
Dan Castellaneta as Homer Simpson – The Simpsons
Because of the huge achievement of The Simpsons since its introduction in 1989, its protagonist Homer Simpson is well-known around the globe. Dan Castellaneta also voices Groundskeeper Willie, Krusty the Clown, Abraham "Grampa" Simpson, Mayor Quimby, Barney Gumble, Sideshow Mel, and Hans Moleman. That is MANY characters!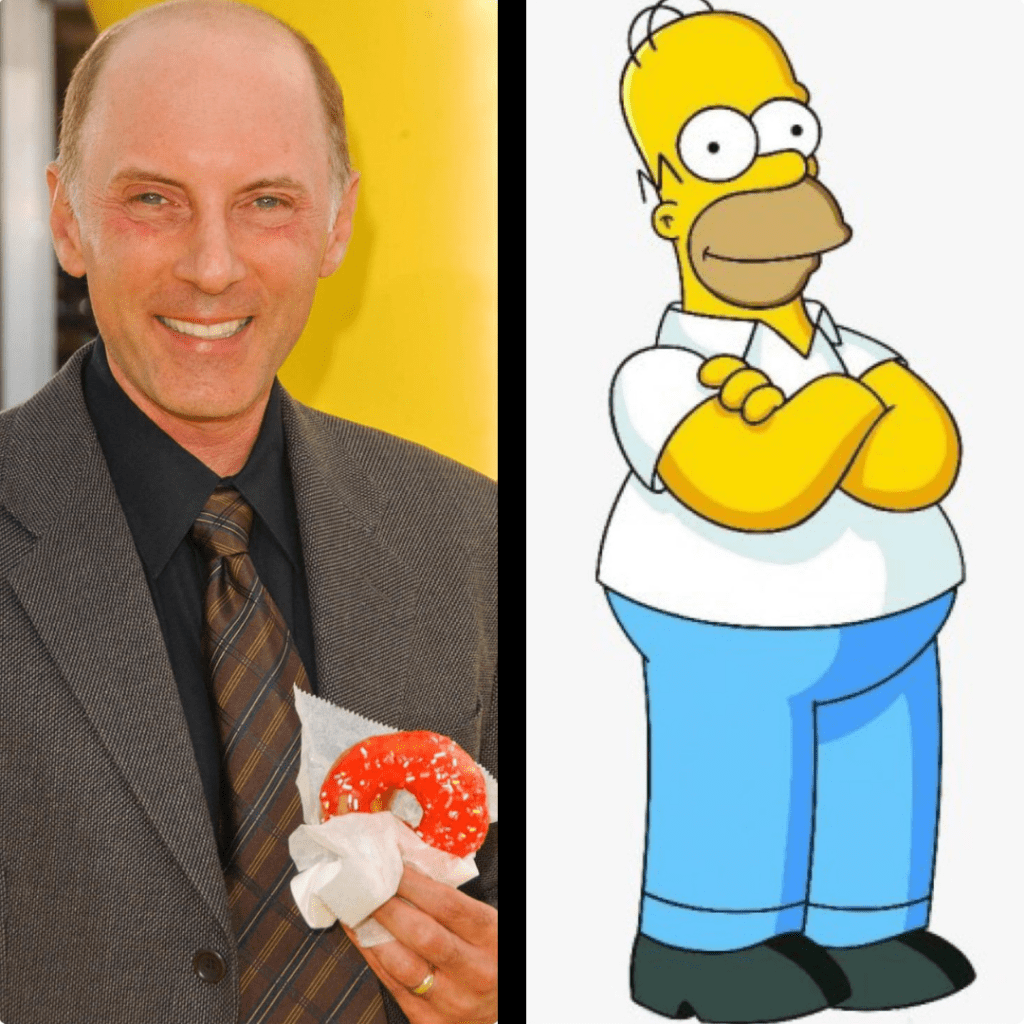 He is the mind behind the D'oh that made Homer a famous character. Castellaneta has worked extensively on Back to the Future: The Animated Series, Futurama, and Hey Arnold! in addition to the program he has been through for almost three decades.
Nancy Cartwright as Bart Simpson – The Simpsons
The Simpsons cartoon character Bart Simpson is voiced by an actress as well as comedian Nancy Cartwright. Nancy also has voiced the characters Nelson Muntz, Ralph Wiggum, Todd Flanders, Kearney, and Database on the long-running sitcom. A career spanning over three decades!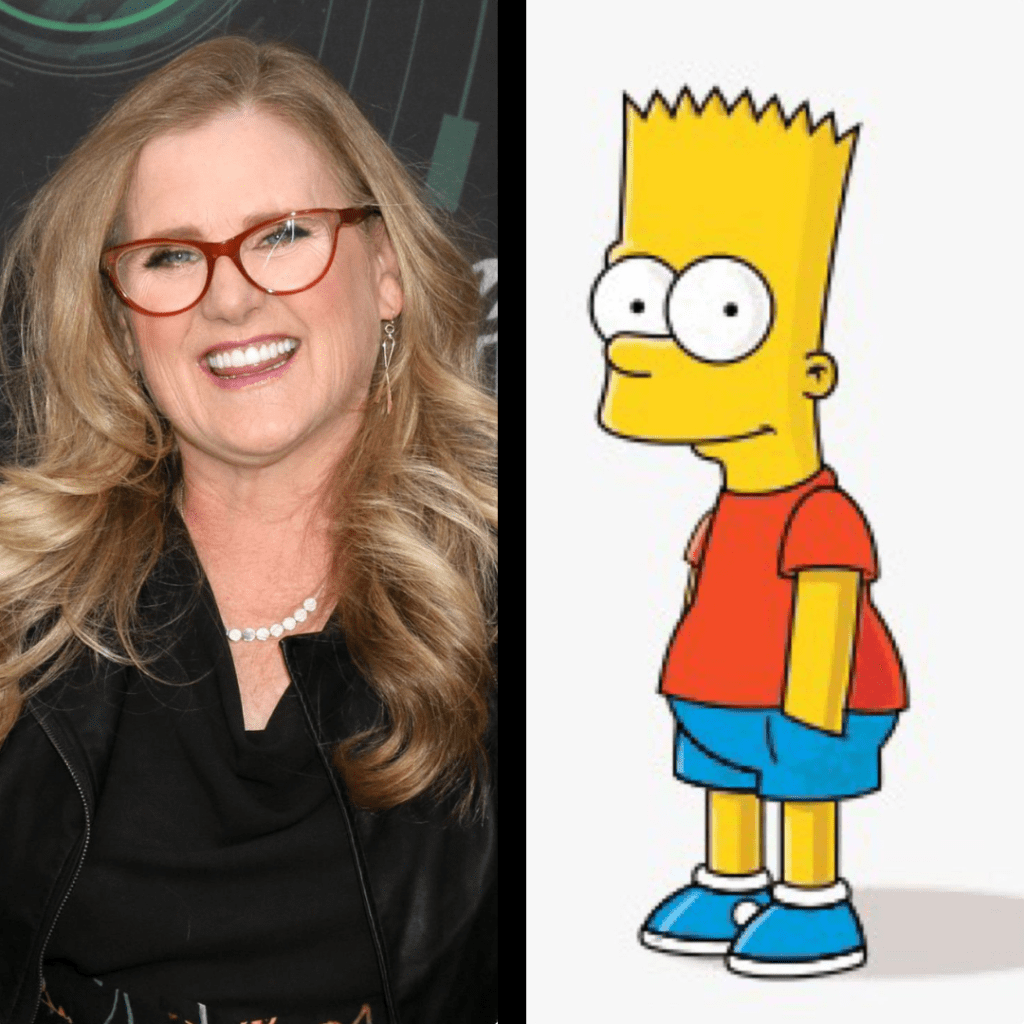 Nancy had meant to apply for Bart's little sister, Lisa Simpson, when she initially went to test for a role in the program. It wasn't until she arrived at the screening and saw Bart that she realized this was a much more intriguing job.
Jodi Benson as Ariel – The Little Mermaid
Except for Jodi Benson's two daughters, not as many individuals can boast their mother is the voice of Princess Ariel from The Little Mermaid. In the movie's continuation, prologue, and tv series offshoot, the American voice actress performed both speech and song for the animated cartoon.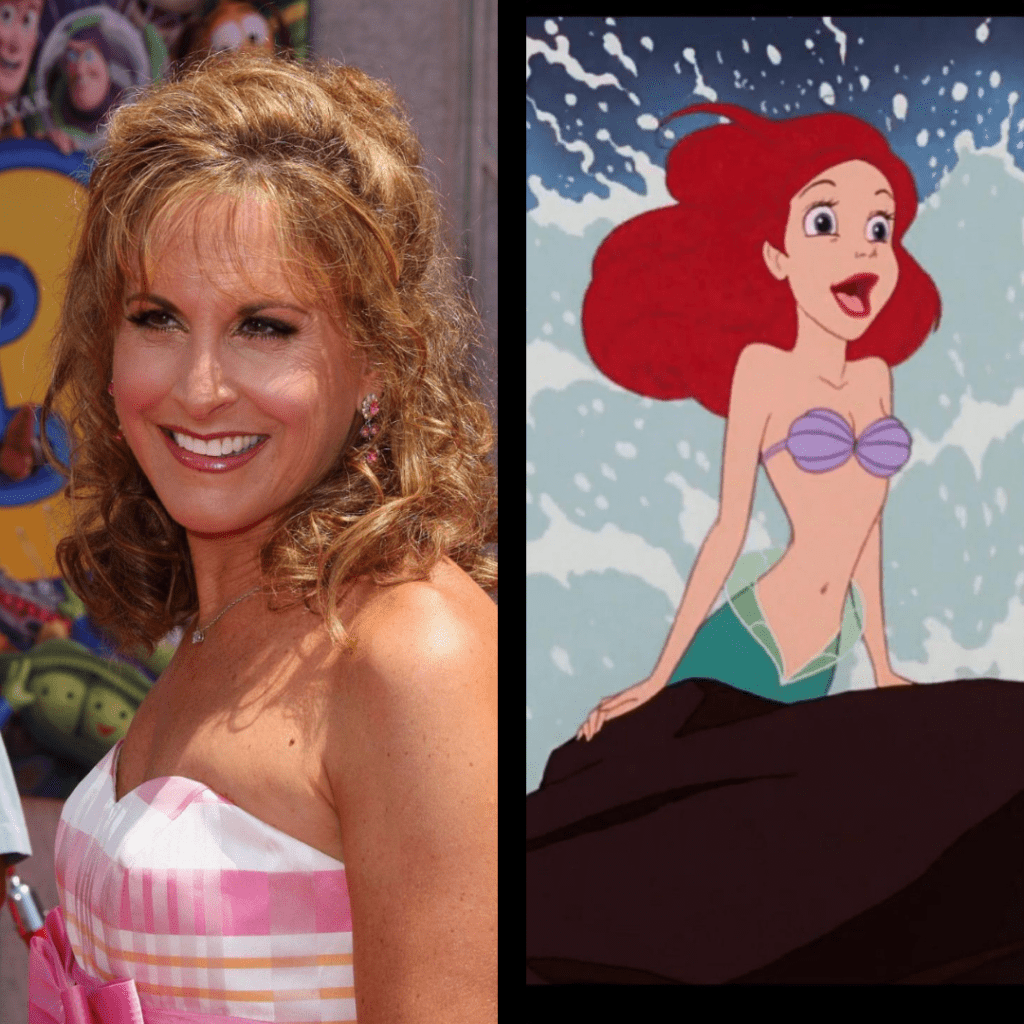 More recently, Benson voiced Barbie in Toy Story 2 as well as its sequel, Toy Story 3, as well as the Toy Story animation Hawaii Vacation. Benson was awarded a Disney Legend in 2011 for her contributions to the company.
Alan Reed as Fred Flintstone – The Flintstones
Alan Reed was a movie icon. Yet, everyone remembers him from one of the most popular cartoons ever: The Flintstones. He was the voice of Fred Flintstone, and not only played in the original series, but in various spin-offs, too.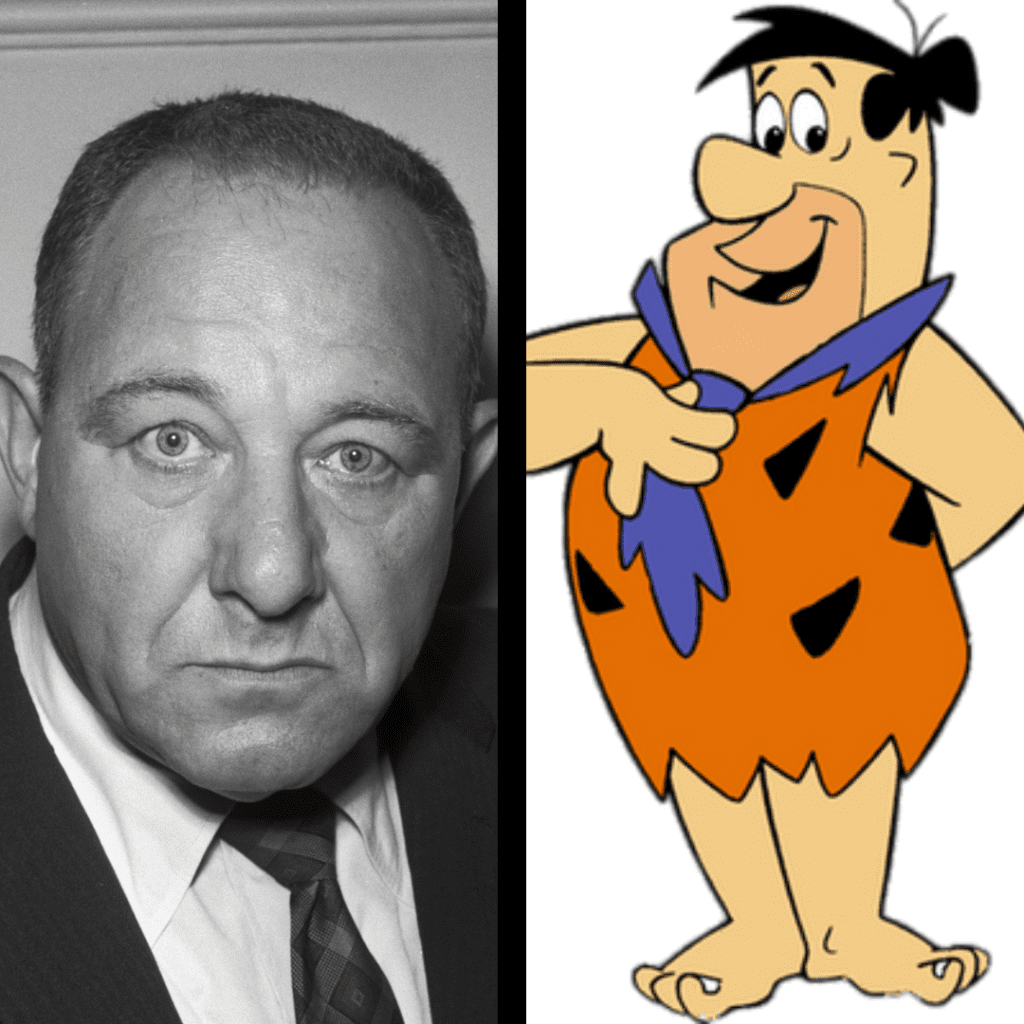 Before The Simpsons, people adored The Flintstones, and Reed made that love and dedication grow even more. Many younger people now have never seen an episode of this cartoon. Yet we have fond yabadabadoo memories!
Alexander Gould as Nemo – Finding Nemo
Finding Nemo first aired in 2003. Since then, it still takes the world by storm! It's one of the most-watched, memed, and quoted animated movies of all time! Everyone knows the silly clownfish Nemo and how he got lost in the vast ocean.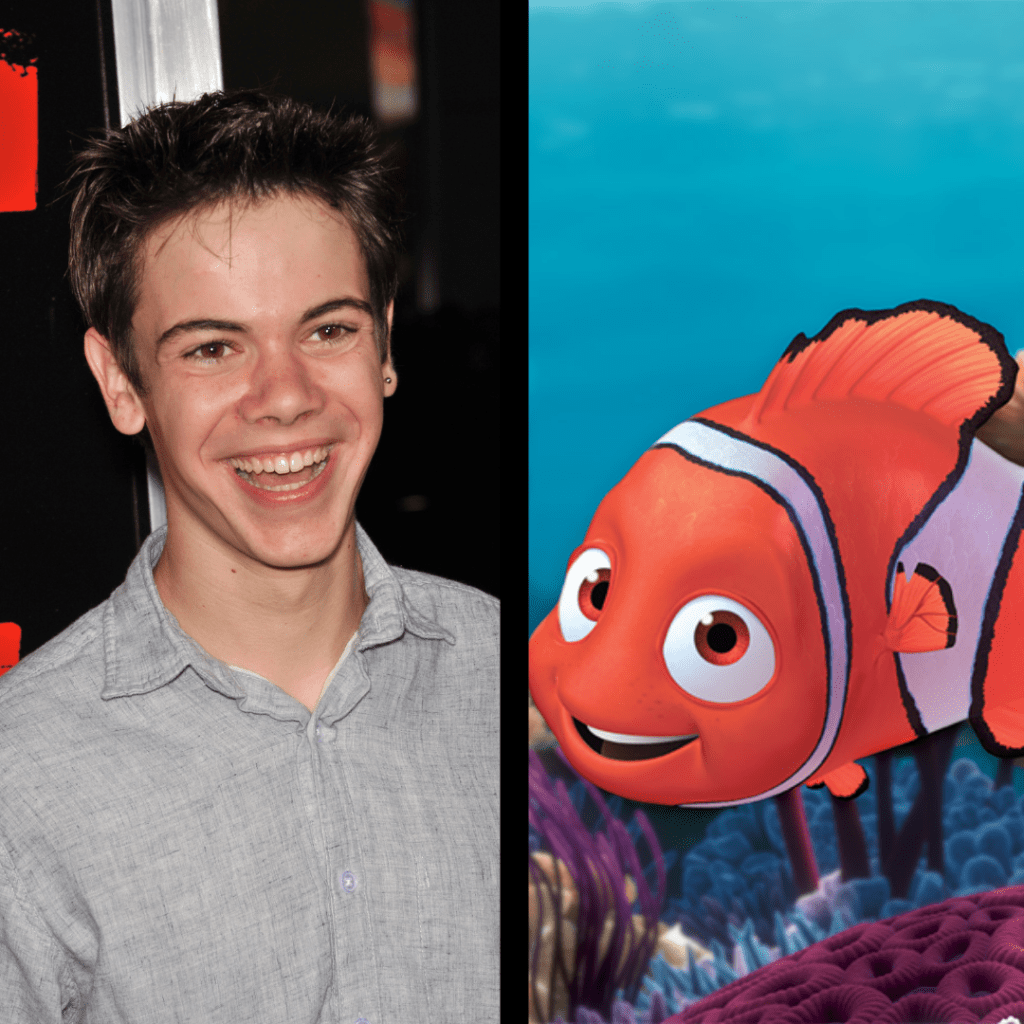 Alexander Gould, whom you might know from his role of Bambi in the movie Bambi II, has also voiced the character of Nemo. Not only was he the voice in Finding Nemo, but he also took part in the sequel, 13 years later: Finding Dory.
Hugh Jackman as Roddy – Flushed Away
We are not sure if you'll believe us when we tell you that Roddy, the rat from Flushed Away, was voiced by none other than Hugh Jackman. This jacked actor is most known for his role as Wolverine in X-Men. How in the world could he…
…pull off a wolverine and a rat?! Although Roddy wasn't his most memorable character, he still moved tides in Hollywood. He acts as one of the most well-known and recognizable superheroes and has obtained his first Academy Award nomination for his role in Les Misérables.
Dame Angela Brigid Lansbury as Mrs. Potts – Beauty And The Beast
Dame Angela Brigid Lansbury is a 96-year-old British actress. In her incredibly long career, she was nominated for an Oscar and won the hearts and souls of many spectators worldwide. Some say she is an international actress, a real Hollywood glam lady.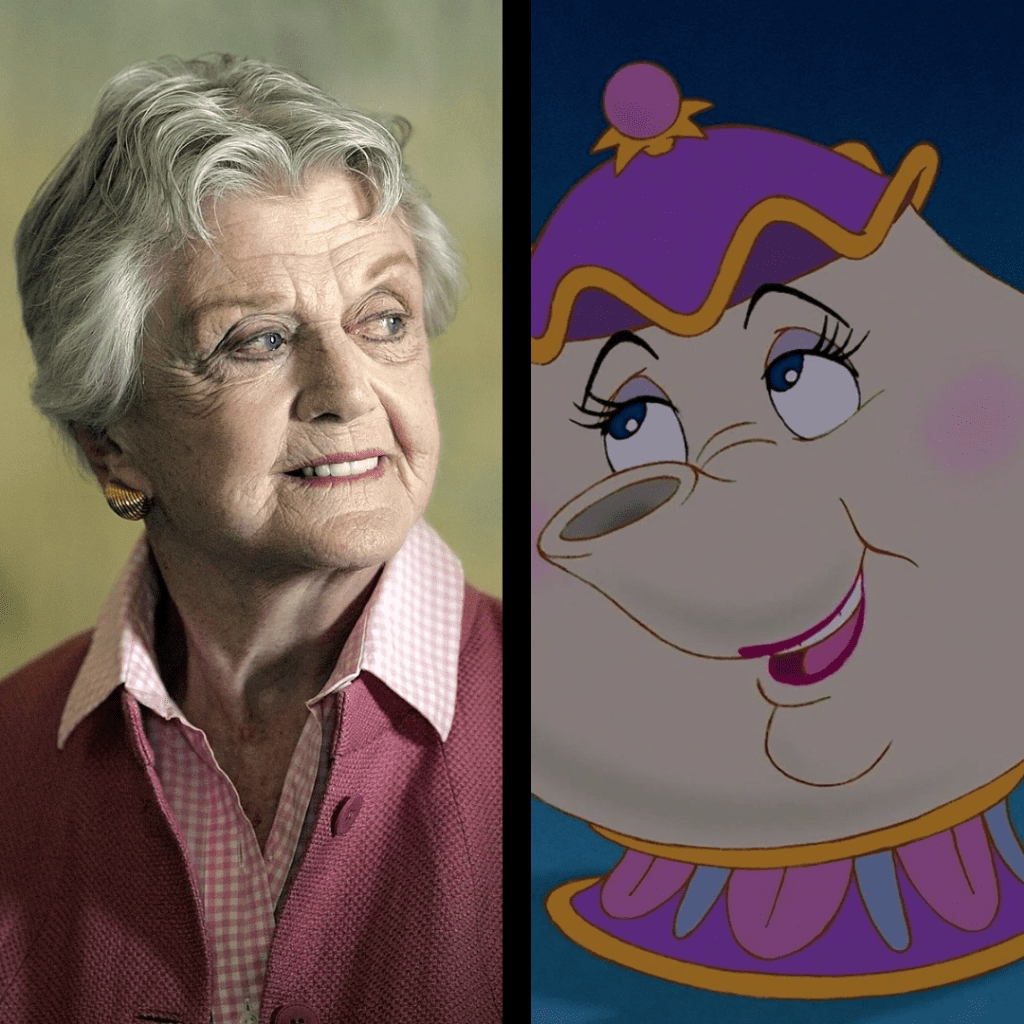 If you didn't know, she was the voice of Mrs. Potts in the Disney movie: Beauty and the Beast. Besides being one of our favorite Disney 'princess' movies of all time; quirky and dramatic Mrs. Potts is one of our favorite characters. Aside from Belle and Cogsworth, she had a unique charm about her.
George O'Hanlon as George Jetson – The Jetsons
Contrary to The Flintstones we talked about; The Jetsons is a cartoon franchise that sets a family, the Jetsons, in the future. To be precise, in the year 2062. They are a futuristic family with unique gadgets that make their life easier but also serve as motivation for a good plot!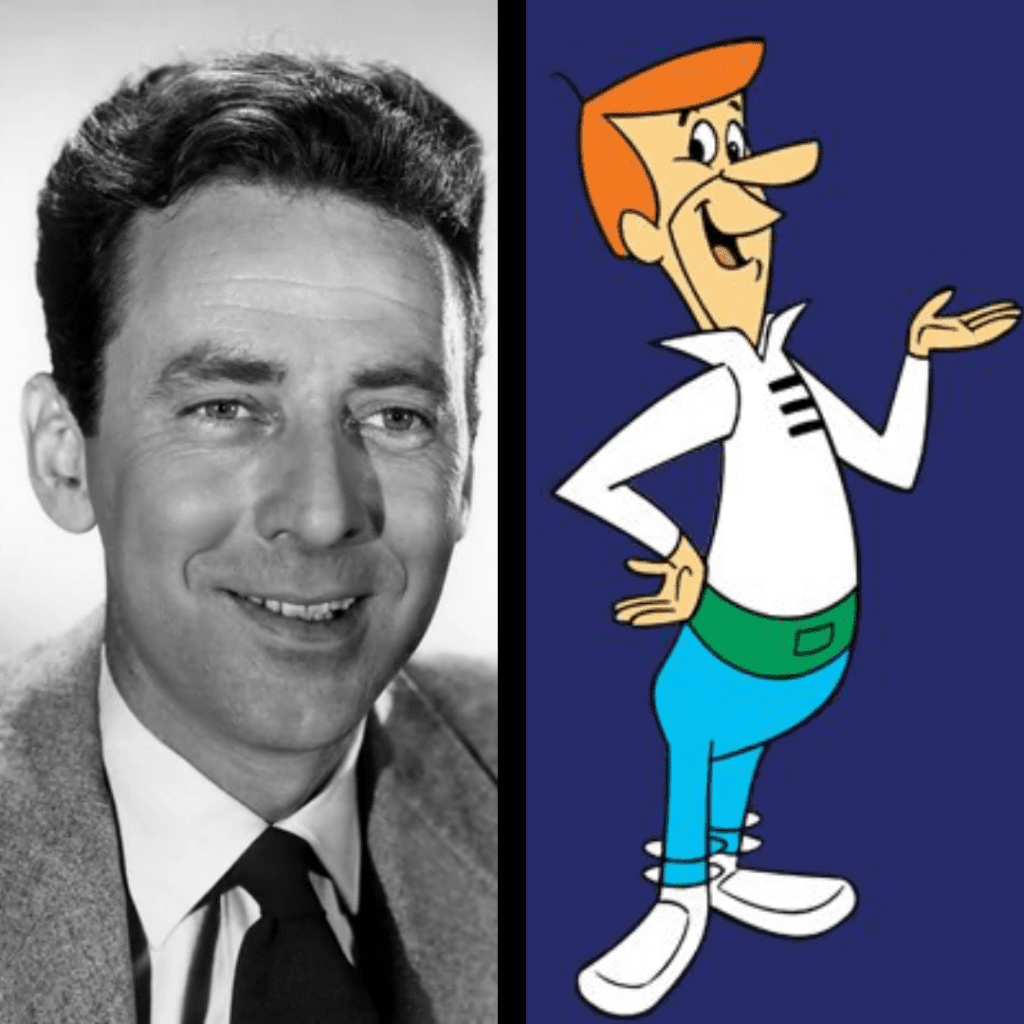 This one, as well as The Flintstones, is not as well-known among the younger generations, if not even less familiar. This is great if you want that nostalgia, the time you maybe never experienced as a child, but long for it because you love shows like Stranger Things.
Michael Peter Balzary (Flea) as Donnie – The Wild Thornberrys
If this one doesn't shock you, we don't know what will, honestly. If you are any age between 15 and 55 you must know of Red Hot Chili Peppers. Right?! But what we didn't realize was that the bassist from the band was also a voice actor at some point!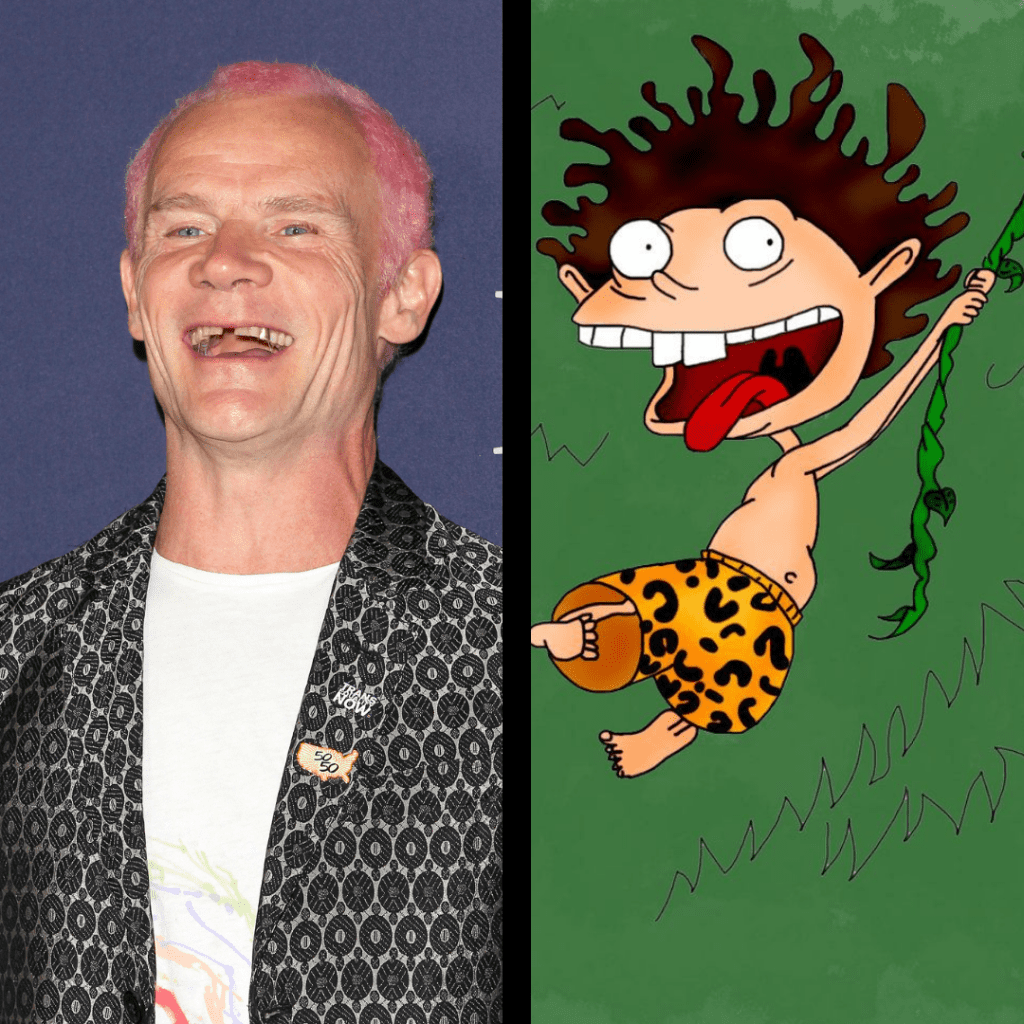 Michael Peter Balzary, commonly known as Flea, lent his voice to Donnie from The Wild Thornberrys. Besides voice acting for the Thornberrys' universe, he worked on a few movies: Fear and Loathing in Las Vegas and Back to the Future II and III.
Minnie Driver as Jane – Tarzan
Me Tarzan. You Jane. Exactly. This is how a short dialogue sounded in this cartoon. Do you know who we are referring to and what movie this is? Of course, you do! There is no person who has not watched this film.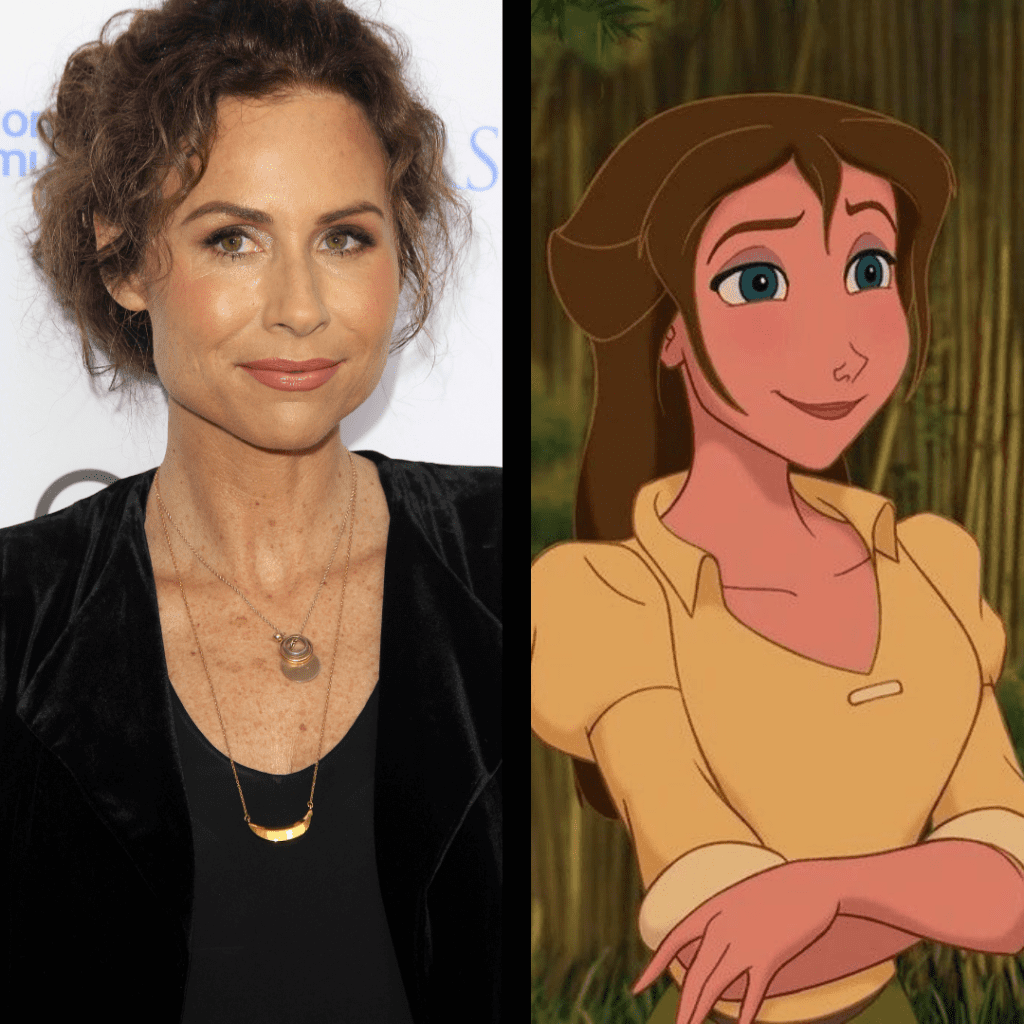 Not only did Minnie Driver bring the role of Jane to life, but they look alike too! The differences are uncanny. Both brunettes, both equally beautiful, talented, and ambitious. Driver gave this girl a voice, and Jane gave Driver a fruitful character to interpret.
Aresnio Hall as Winston Zeddemore – Ghostbusters
Before modern shows about ghost encounters and hunting, there were Ghostbusters. The first time they appeared was in the 80s. The movie was such a hit that they made a cartoon version: The Real Ghostbusters. That version is what's important to us today.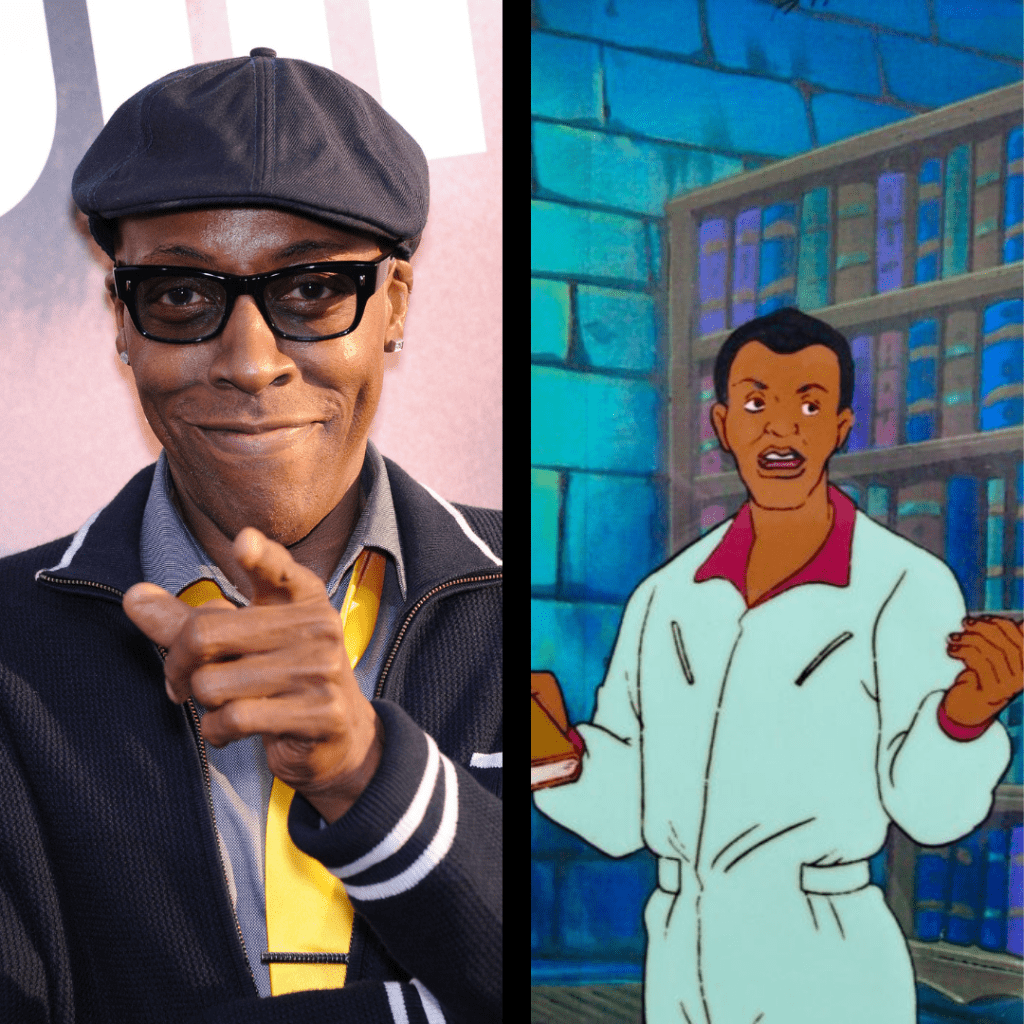 Arsenio Hall, a famous talk show host, voiced Winston Zeddemore in the cartoon version of the franchise. He was there for three seasons when he stopped working for ABC. Nonetheless, his voice and the character he portrayed are living proof of his skills and talent.
Mark Hamill as The Joker – Batman: The Animated Series
You certainly know The Joker. His character is extremely well-known in every generation. Ever since the performance of Heath Ledger, The Joker seems to have stolen the hearts of many. Although essentially a villain, the character has its special appeal.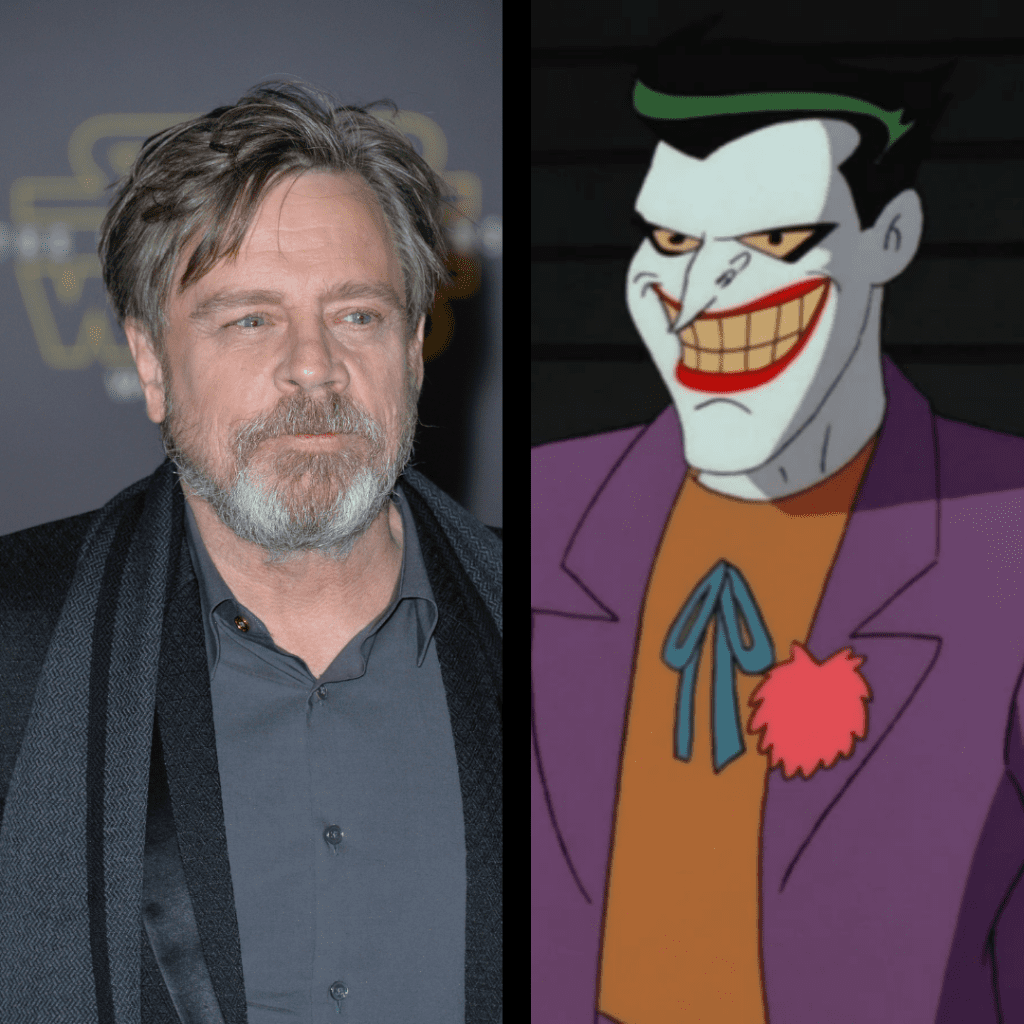 You might know Mark Hamill as Luke Skywalker from the Star Wars franchise. Yet, that's not the only iconic role he had in his career. He voiced Joker in Batman: The Animated Series in 1992. His performance helped the series win numerous awards and nominations.
Stacey Ferguson (Fergie) as Sally Brown – The Peanuts
Before becoming a singer and a songwriter for The Black Eyed Peas, Fergie (aka Stacy Ferguson) was a child star. Not only that, but she lent her voice to Sally Brown, a fictional character from the Charlie Brown animated series.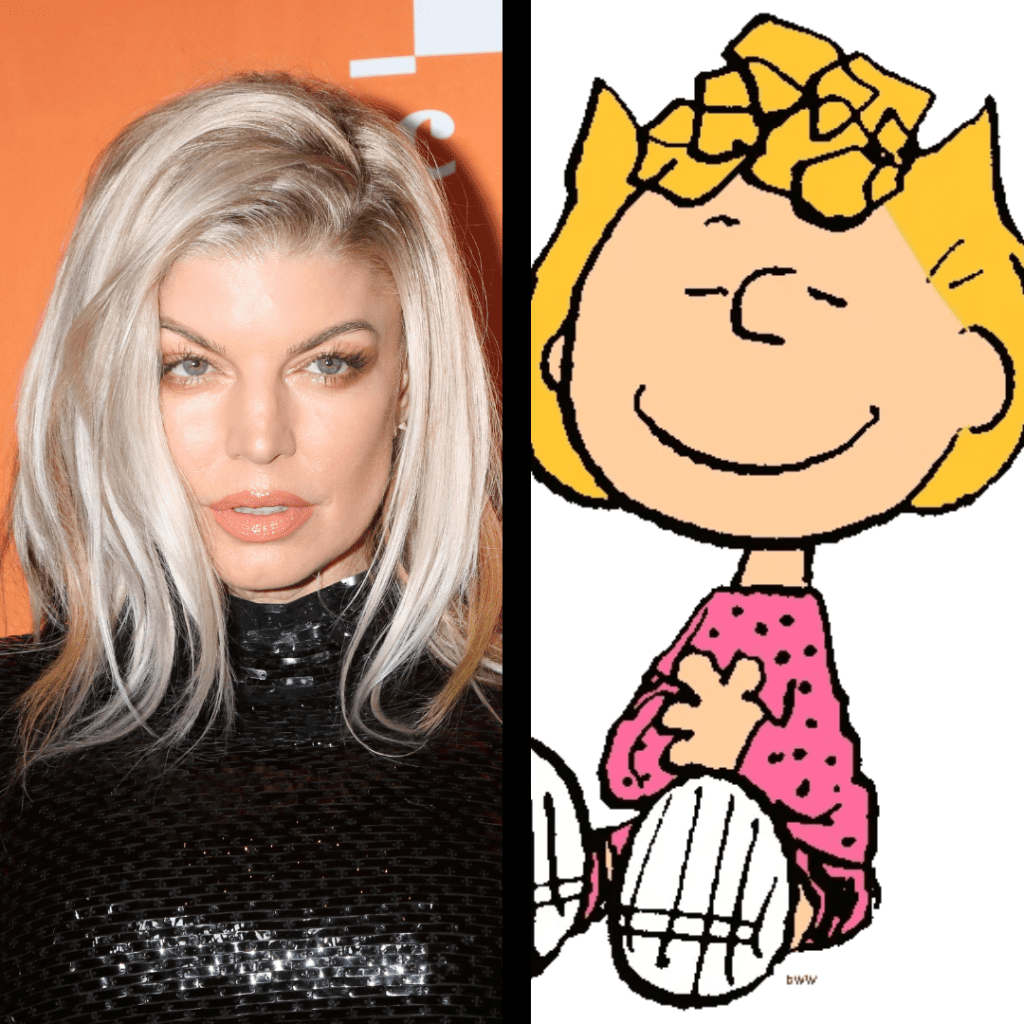 The gorgeous singer continued to lend her voice to the legendary Sally Brown in the proceeding spin-offs, like: Flashbeagle, Charlie Brown; Snoopy's Getting Married, Charlie Brown, and The Charlie Brown and Snoopy Show. Sally Brown was known to be inquisitive, we wonder if Fergie shares the same characteristic.
Jessica Walter as Fran Sinclair – Dinosaurs
This animated series is a bit niche, even by our standards. You might know the actress Jessica Walter as a winner of one Primetime Emmy Award. She is an older actress that acted in a variety of movies and TV shows, one of which is 90210.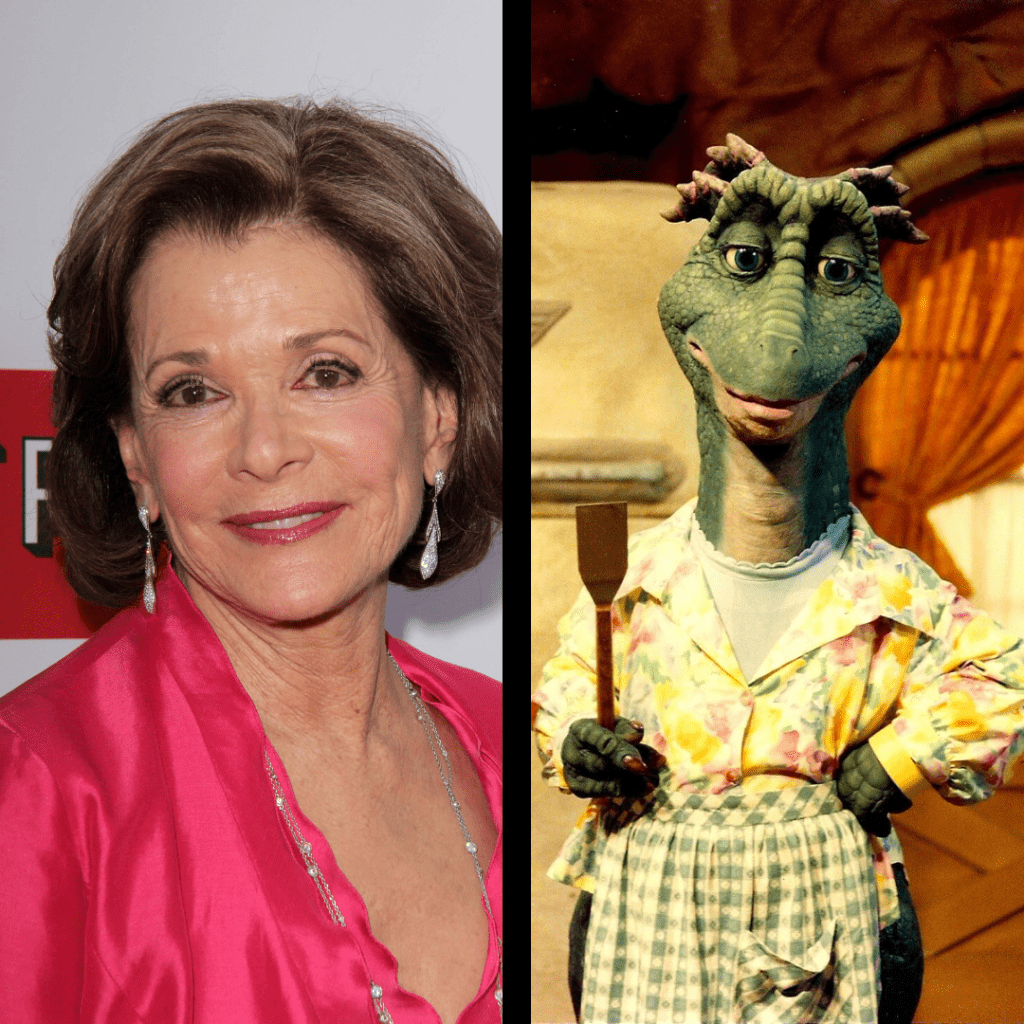 She voiced Fran Sinclair in the 90s show Dinosaurs back in the day. Although the show is almost forgotten, some still vividly remember the voice of dinosaur Fran and the nostalgia kicks in hard! It seems like the 80s and 90s were the days…
Tim Allen as Buzz Lightyear – Toy Story
We could rewatch Toy Story movies time and time again, yet it never gets old or boring. The story is so simple and wholesome in the best way. Imagine that you realize your toys have lives of their own one day. Wouldn't that be cool!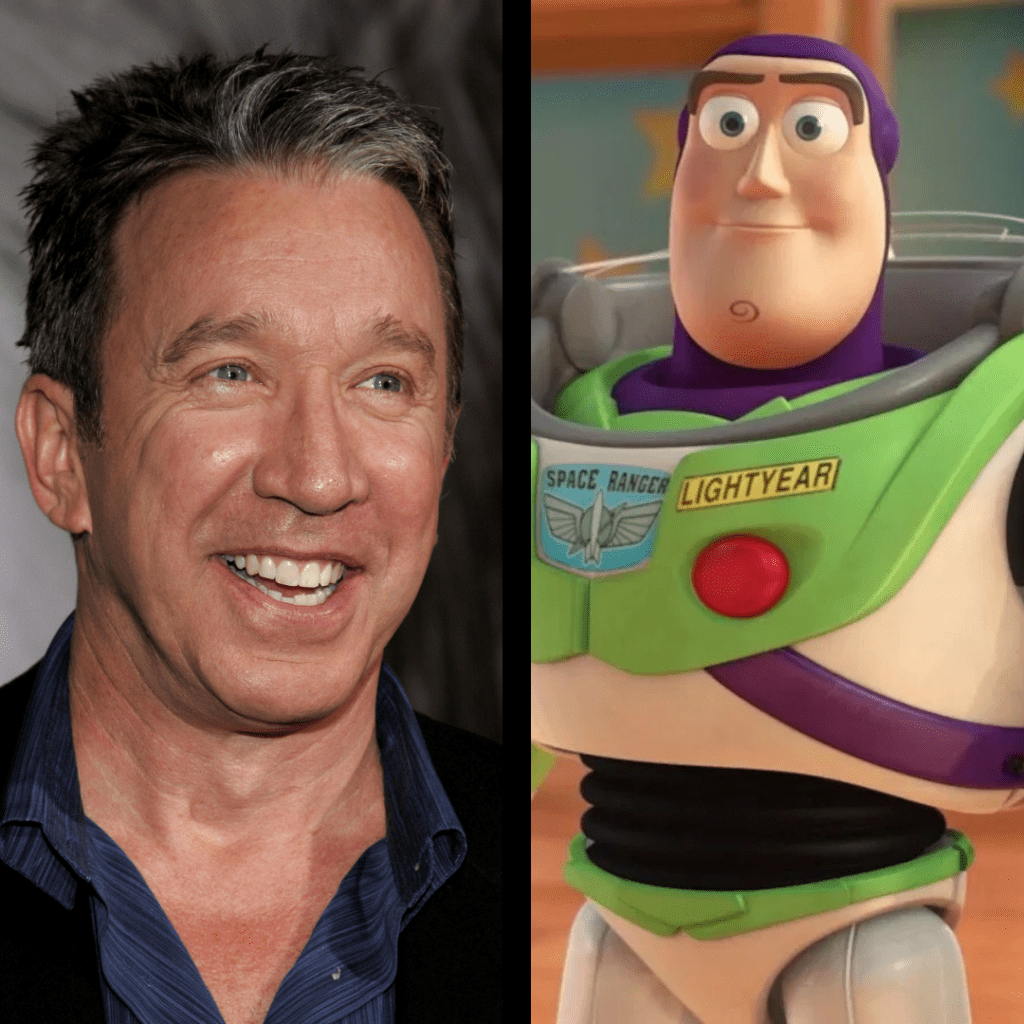 Tim Allen voiced one of the toys, a phenomenal astronaut and hero Buzz Lightyear. He brought this character to life so much, so we can't imagine it being played by anyone else. He has a strong voice, stern yet somehow warm and welcoming.
Meg Ryan as Dr. Blight – Captain Planet and the Planeteers
We all know and love Meg Ryan for her romantic comedies. She is a gorgeous woman, with a voice sweet and intriguing. Yet, that didn't stop her from trying voice acting and going through with it in the first season of Captain Planet and the Planeteers.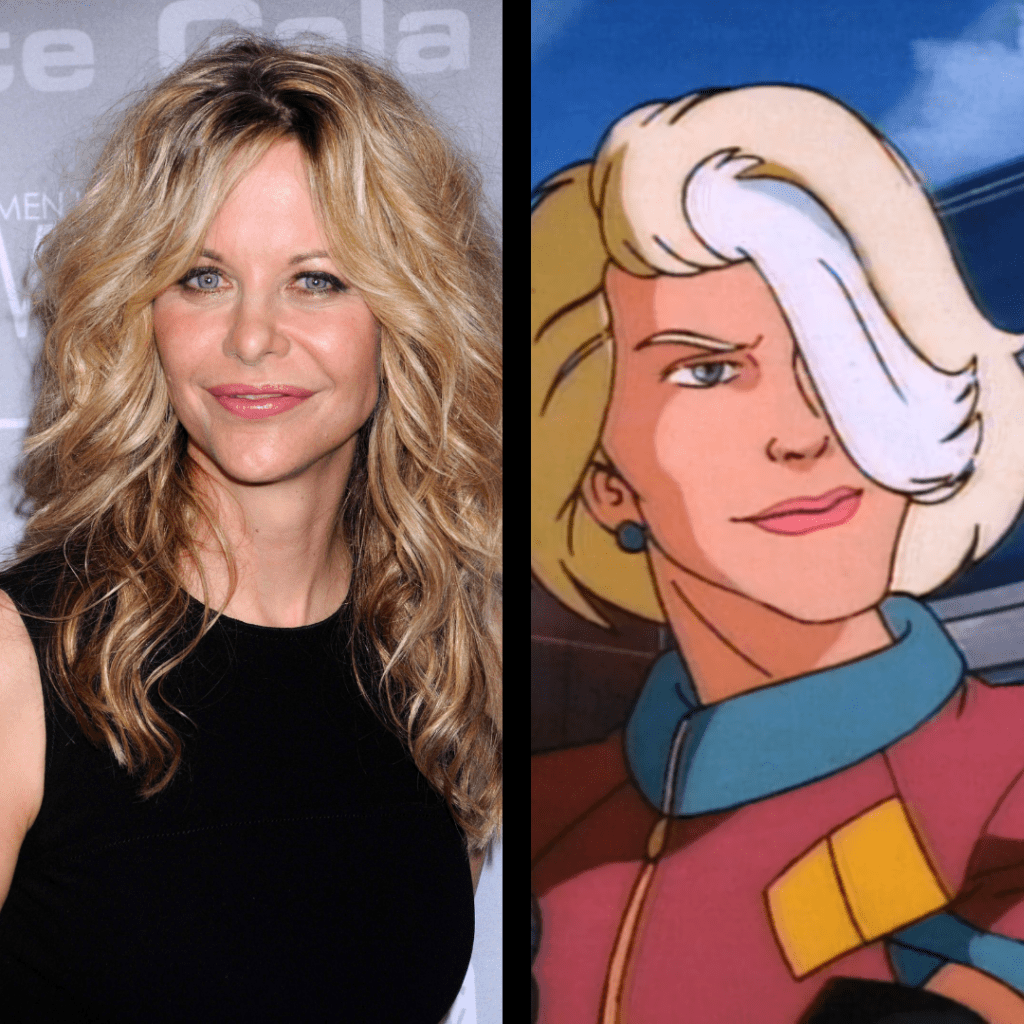 Picturing Ryan as a villain was very difficult for us at first. The character of Dr. Blight shares similar traits with Meg Ryan. Both strikingly beautiful, with sharp facial features and green eyes, the writers seem to know what they were doing. Somehow this works. Although, we prefer Ryan in romance movies.
Kathleen Turner as Jessica Rabbit – Who Framed Roger Rabit
Kathleen Turner is an actress easy to recall and pick from the crows. The reason is her raspy voice. She doesn't have a conventionally attractive voice, yet, it is so addicting and pleasant! It is to no surprise that a legend of a woman played an icon in an animated form, as well.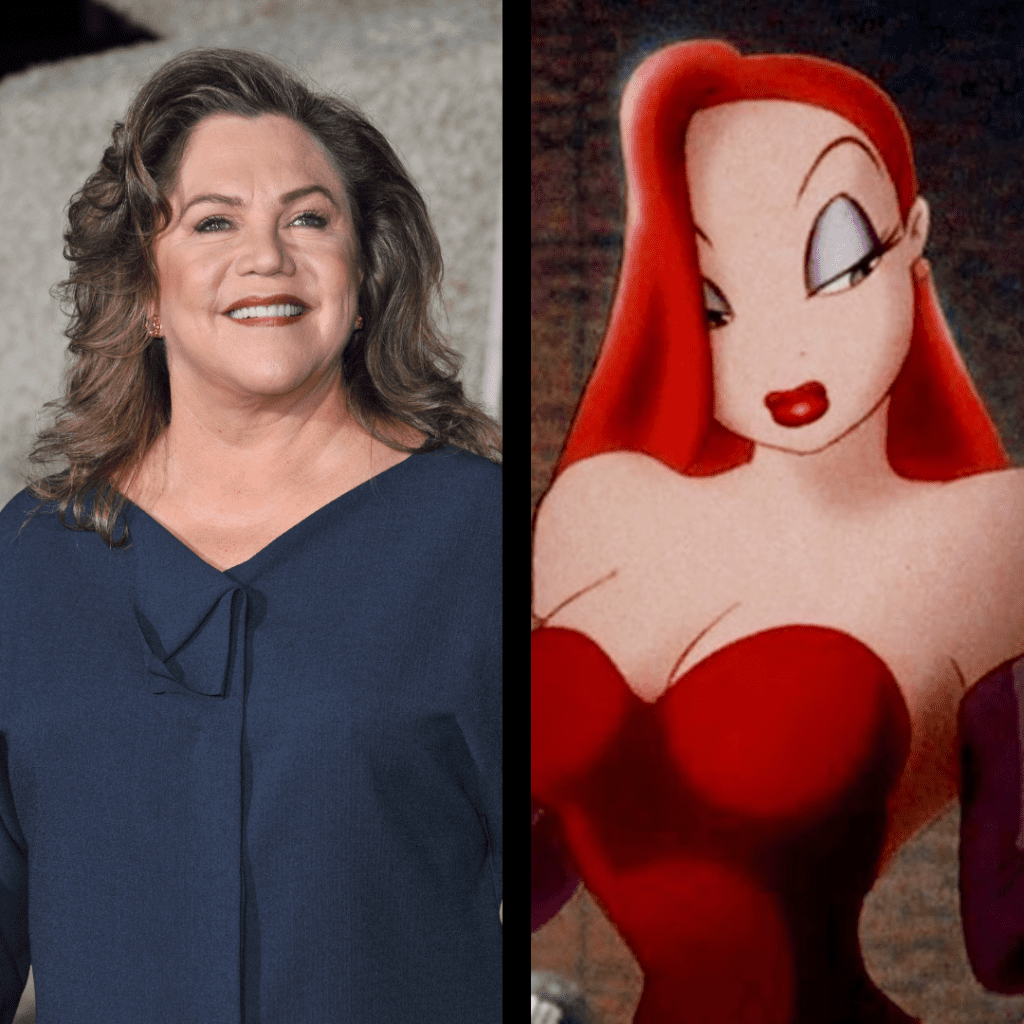 Jessica Rabbit is a character in the movie Who Framed Roger Rabbit. Turner gave her voice to Jessica Rabbit while she was pregnant. We can not imagine any other vocalist other than Turner portraying Jessica's beauty, allure, and elegance.
Ariel Winter as Princess Sofia – Sofia The First
Ariel Winter is a young actress who rose to fame in her role of Alex Dunphey in the infamous mockumentary Modern Family. She is one of the youngest on this list, yet her fame is growing and expanding each day. Did you know she was also a princess?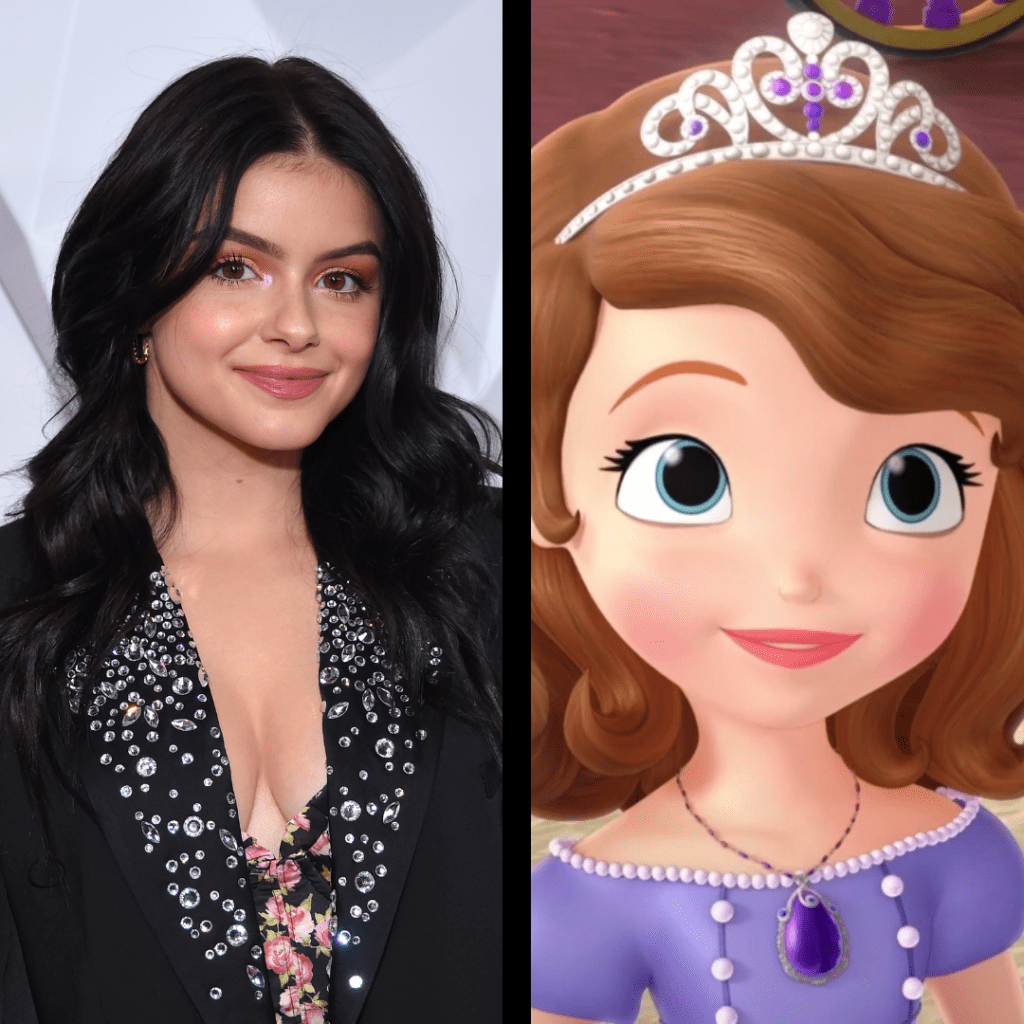 She lent her voice to princess Sofia in the show Sofia the First. This is a princess children nowadays love to watch. She is very gentle, sweet, talented, yet a bit silly, goofy, unapologetic, and disobedient. She is the perfect combination of sweet and spicy!
Matthew Broerick as Simba – The Lion King
If you haven't cried to The Lion King at least once in your life, we don't understand how you can be so cold-hearted?! When we watched Mufasa die, our world changed. It was the first childhood trauma we remember to this day. All jokes aside, Simba's voice actor is…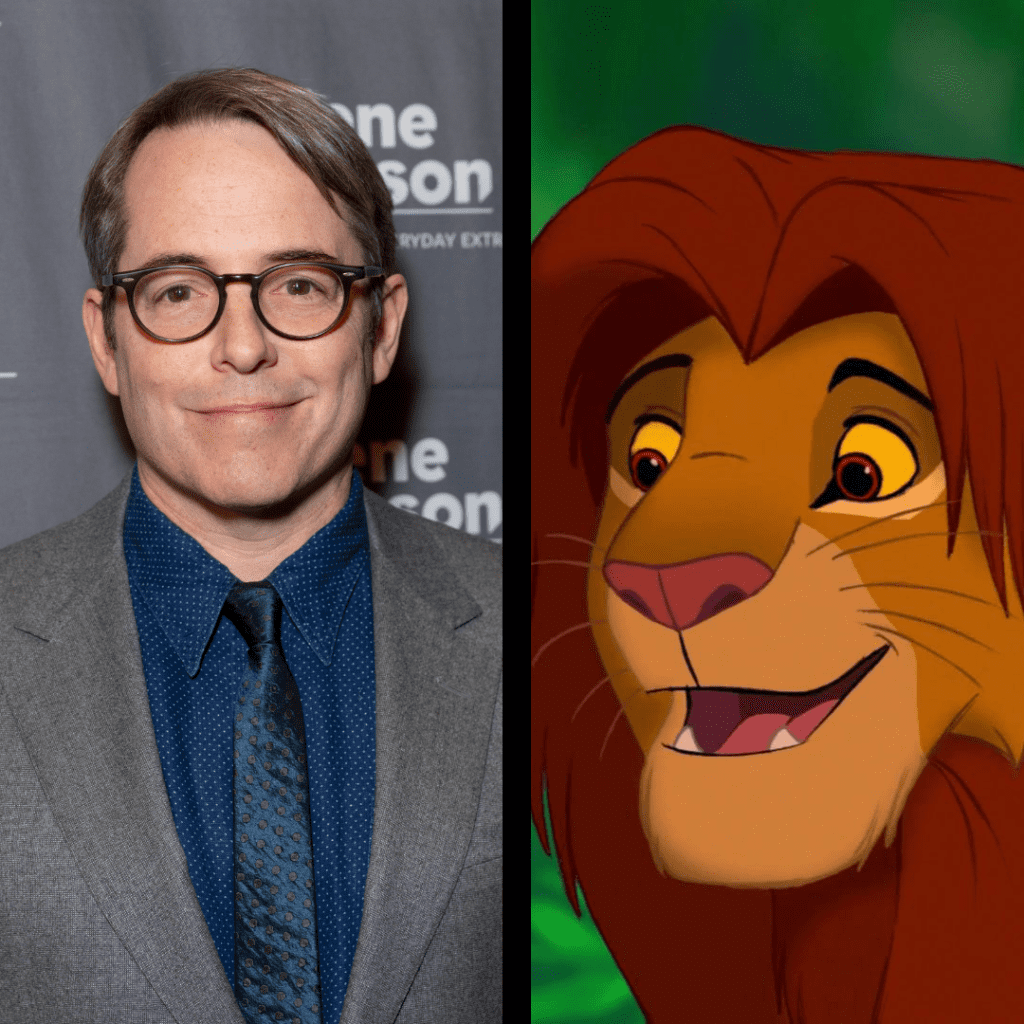 None other than Matthew Broderick. Broderick is a highly talented American actor. He was a part of a lot of award-winning movies and shows and is a regular actor on Broadway shows. We can't imagine a better candidate for the voice of adult Simba.
Oprah Winfrey as Eudora – The Princess and the Frog
The Princess and the Frog is an enjoyable animated movie. It's about a princess that has to fight for what she wants. She is ambitious, and she wants to become an owner of a restaurant. Throughout the movie, we follow her steps and cheer her on!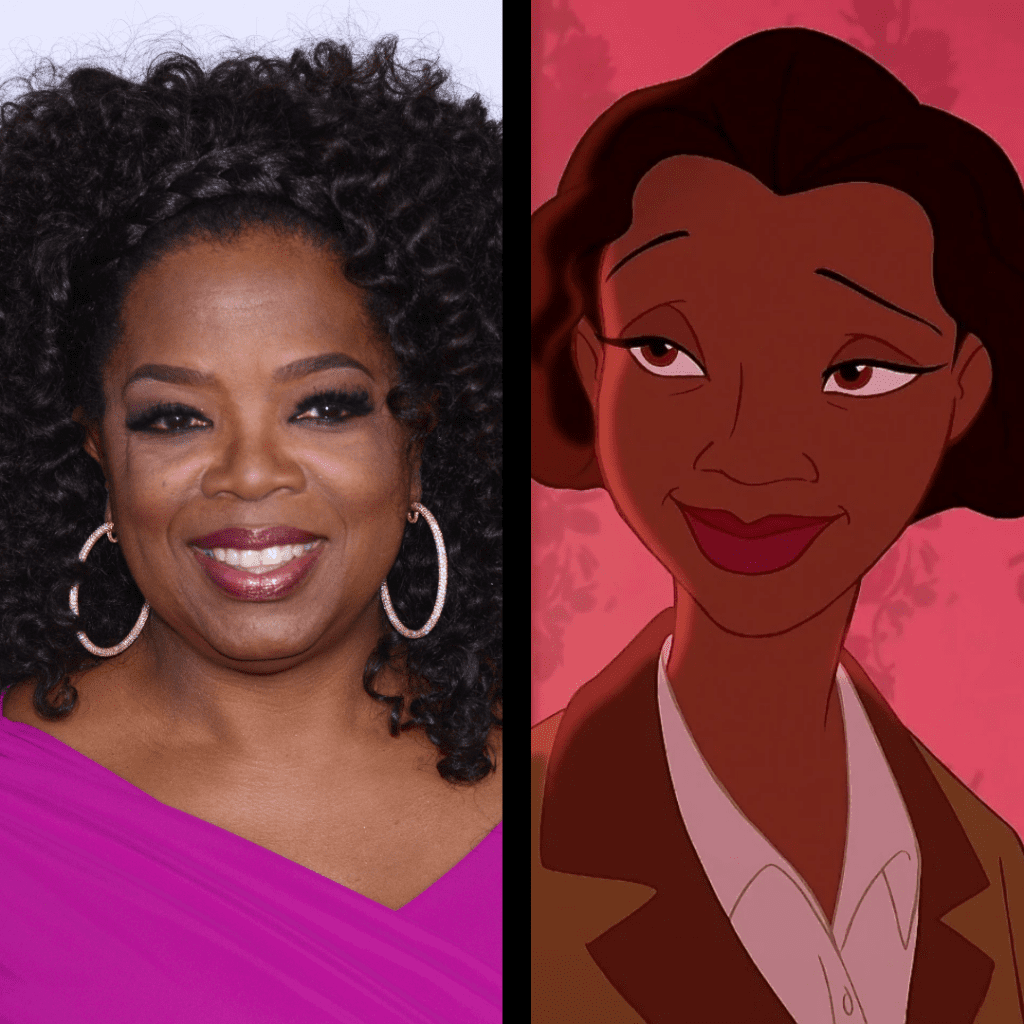 Her mother's voice, Eudora, is the one of none other than Oprah Winfrey. Oprah has had a life filled with the craziest of circumstances and events. She was broke, practically homeless, and now one of the century's most well-known female celebrities.
Brittany Murphy as Luanne Platter – King Of The Hill
Brittany Murphy was a beautiful movie star in Hollywood who moved to LA as a teen to pursue her dreams. Her premature death in 2009 was unexpected and has left her family, friends, and colleagues deeply distraught. She was both mesmerizing and witty, and everyone loved her roles.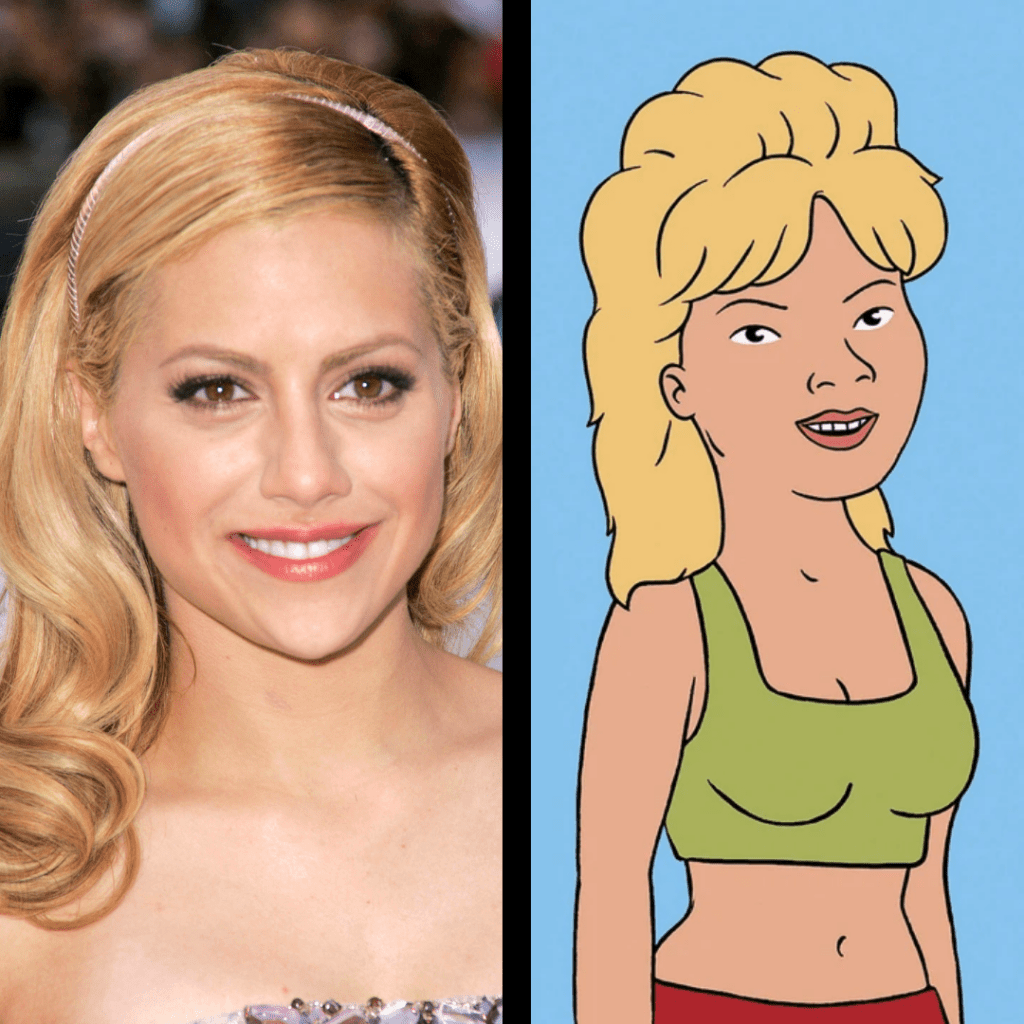 She was not only one of the iconic characters from Clueless, Don't Say a Word, 8 Mile, and Uptown Girls, but her talent also spread into voice acting. She voiced Luanne Platter in an animated TV series, King of the Hill. Although she passed away young, we will remember her forever!
Julia Louis-Dreyfus as Laurel Lightfoot – Onward
Let's move along from the blockbusters of the past, and pay attention to the animated movies created from the 2010s. This one aired in 2020, to be exact. It's a science-fiction/fantasy movie, and contrary to popular belief; we enjoyed it quite a lot!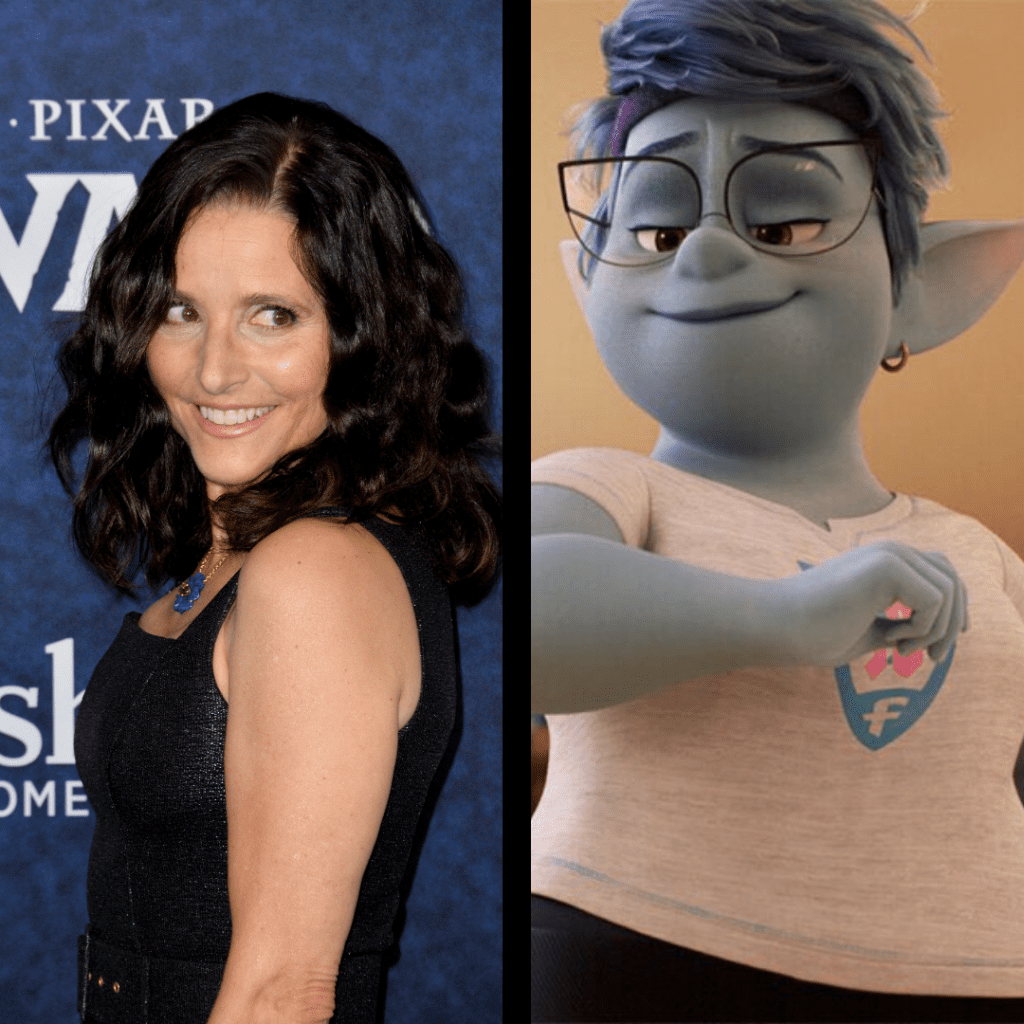 Although it's meant for children, our millennial souls were sentimental while watching the animated movie Onward. It's a movie about two brothers and their little family. And yeah, magic! Their mom's voice is that of a Seinfeld star, Julia Louis-Dreyfus.
Nicole Scherzinger as Sina – Moana
Nicole Scherzinger is not only one of the most attractive women alive, but also an extremely talented singer, and once a lead of the infamous group The Pussycat Dolls. More recently, she was seen as the winner of Dancing With The Stars.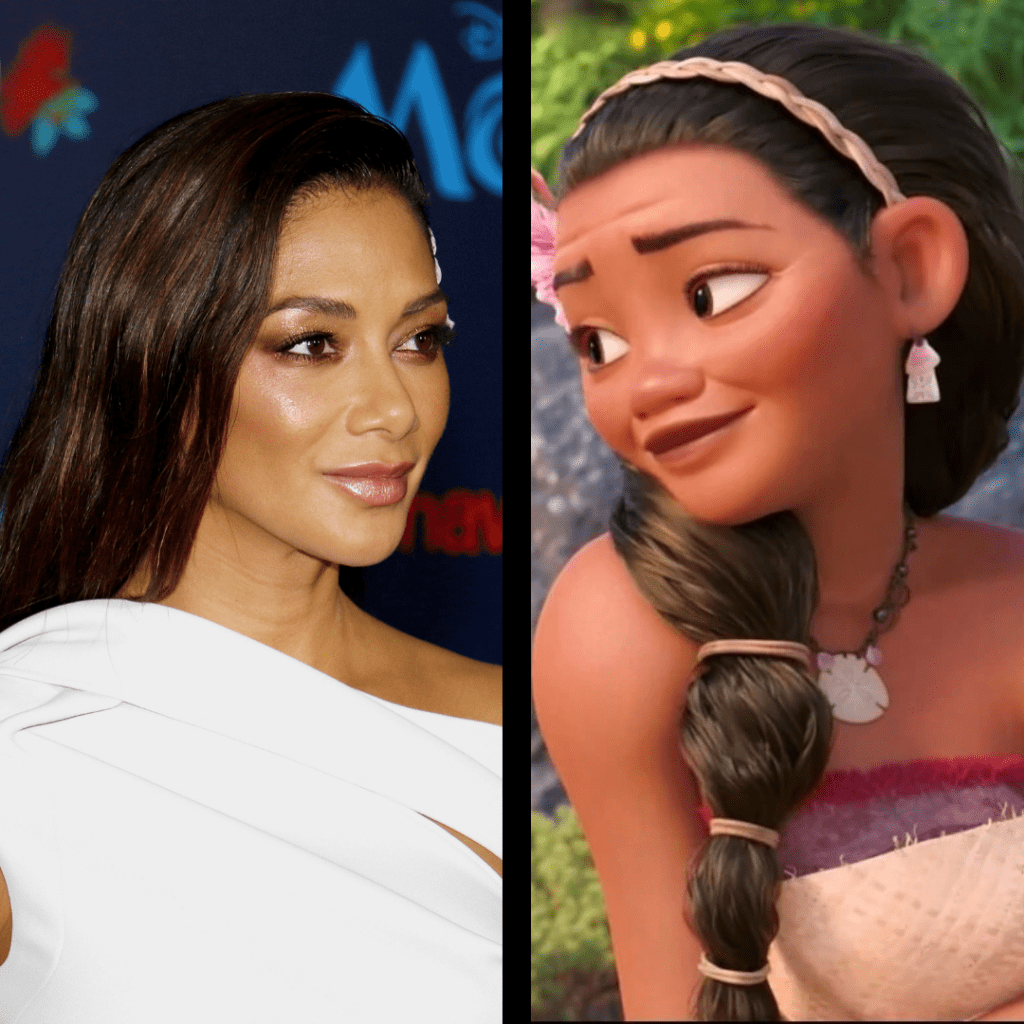 Nicole gave her voice to Moana's mom, Sina, from the animated movie Moana. This is another Disney movie, yet not like all the others. It is based around a princess on the island, but it's so much more than just that. It's one of our favorites.
Jeremy Irons as Scar – The Lion King
We talked about Simba from The Lion King. We think it's fair to mention Scar, as well. Although Scar is not a lovable character by any means, he is still one of the most memorable characters in the animated movie industry. He is the one that taught us not to trust anyone too much!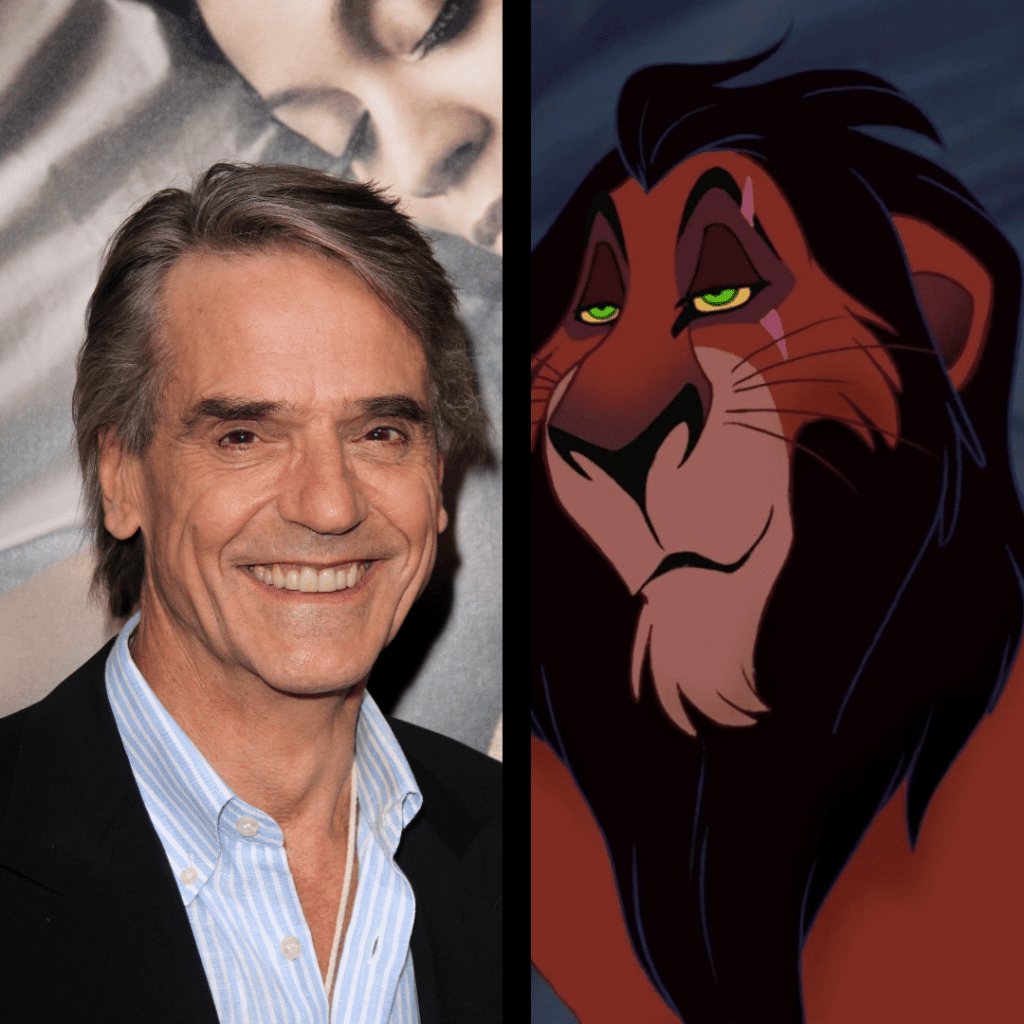 Jeremy Irons seems to love acting as a villain. He has not only lent his voice to the one and only Scar, Mufasa's brother, but also to Macbeth. That Shakespearean tragic hero is not an easy task to tackle. Kudos to the actor. He will be remembered!
Mandy Moore as Rapunzel – Tangled
Here is another modern adaptation of a classic. Rapunzel is a princess that was captured and locked in a tower. She loved art, and she loved growing her luscious, blond hair. Tangled aired more than ten years ago, however, it is still relevant and loved to this day.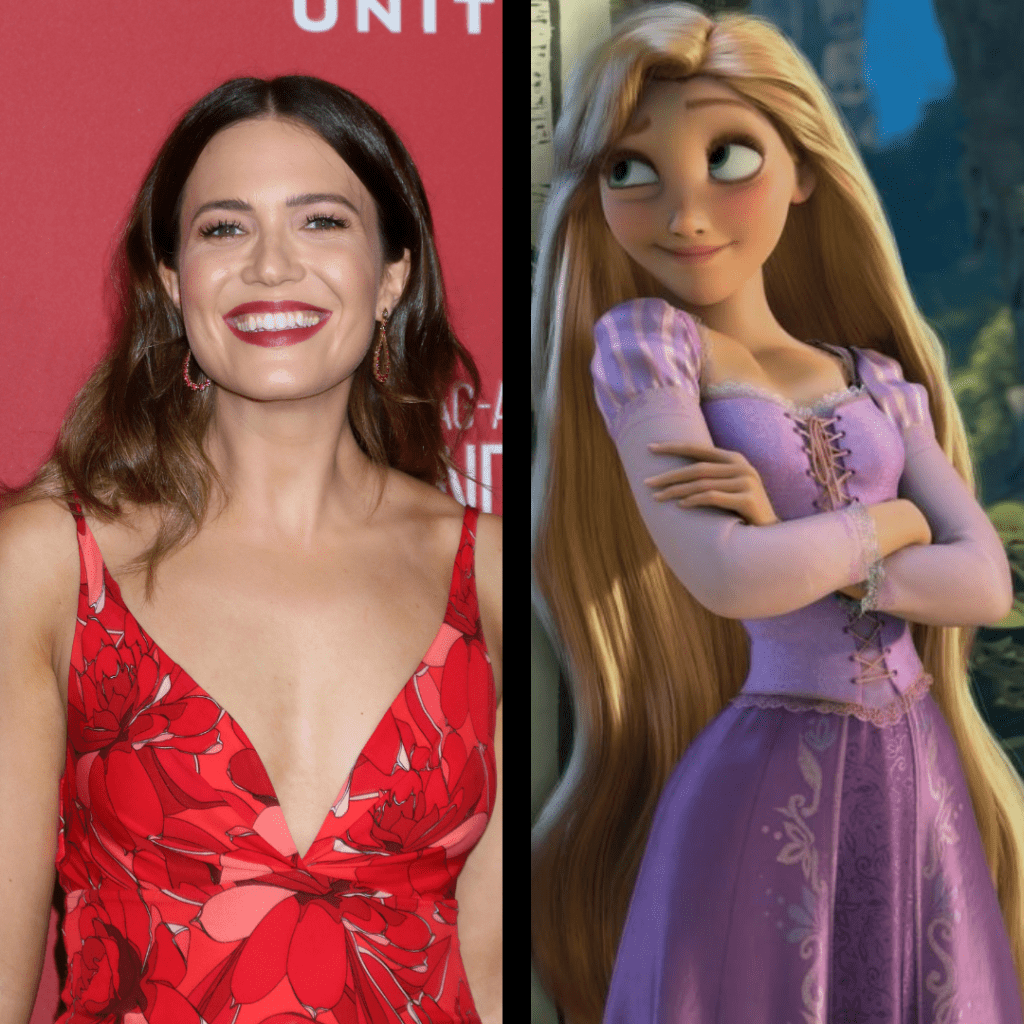 Mandy Moore deserved her place in Hollywood in the 90s with her single Candy. Ever since then, she has proved, time and time again, that she is above talented. She is a singer-songwriter and an actress. Not only did she act in movies like A Walk to Remember, but she lent her voice to Rapunzel, in the movie Tangled, too.
Tom Selleck as Lewis – Meet The Robinsons
Blue Bloods star Tom Selleck is not only a fruitful actor in movies, but he also lent his voice in animated movies/cartoons, too. He has quite a distinct face and voice. He is very authentic, and many people love the movies and shows he starred in.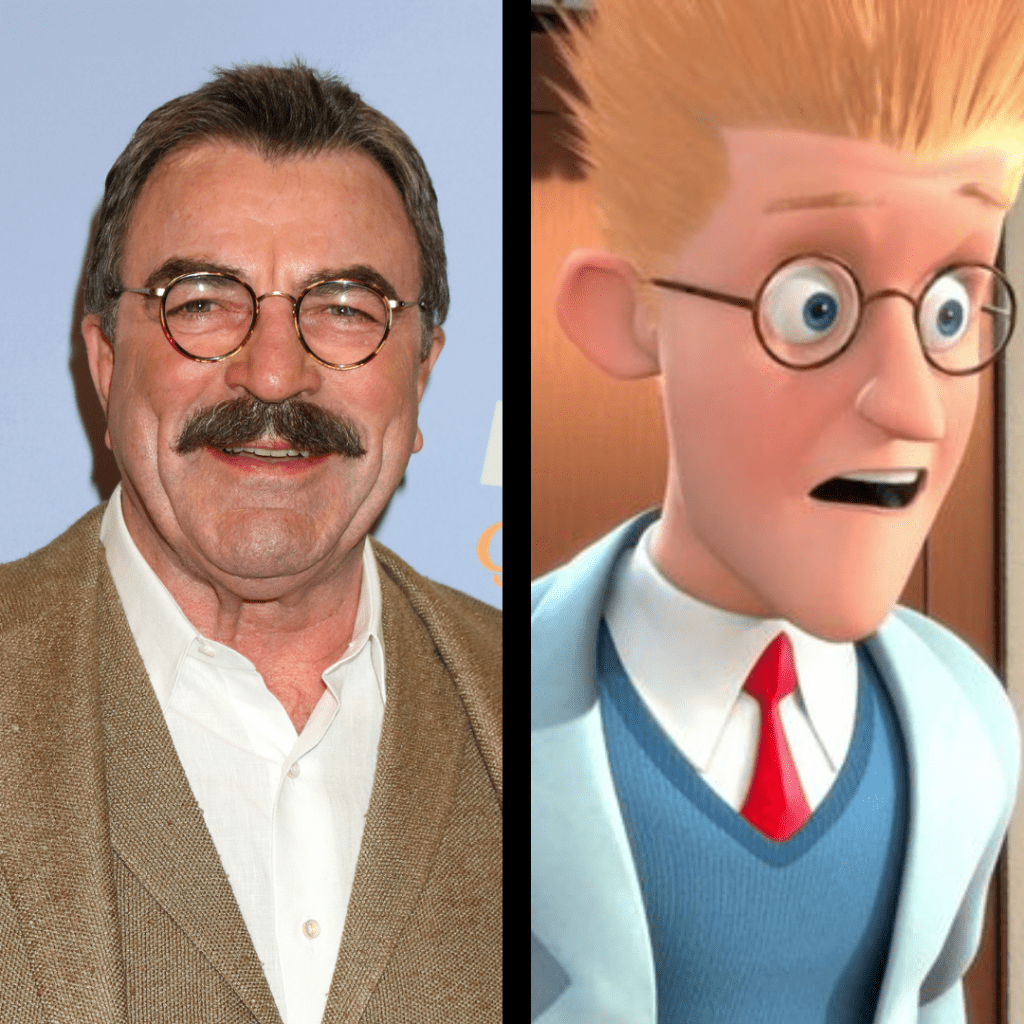 He voiced and interpreted Cornelius Robinson in Meet the Robinsons. Meet the Robinsons had its own movie and a video game, too. Tom Selleck voiced the same character in both. This talented legend is now almost 80 years old, and his legacy remains.
Jaleel White as Sonic – Sonic the Hedgehog
Jaleel White has kept himself busy throughout the years. He played in the sitcom Family Matters as the character Steve Urkel, a kind of odd and nerdy neighbor. This is not where he decided to stop and settle. Oh no, he kept going!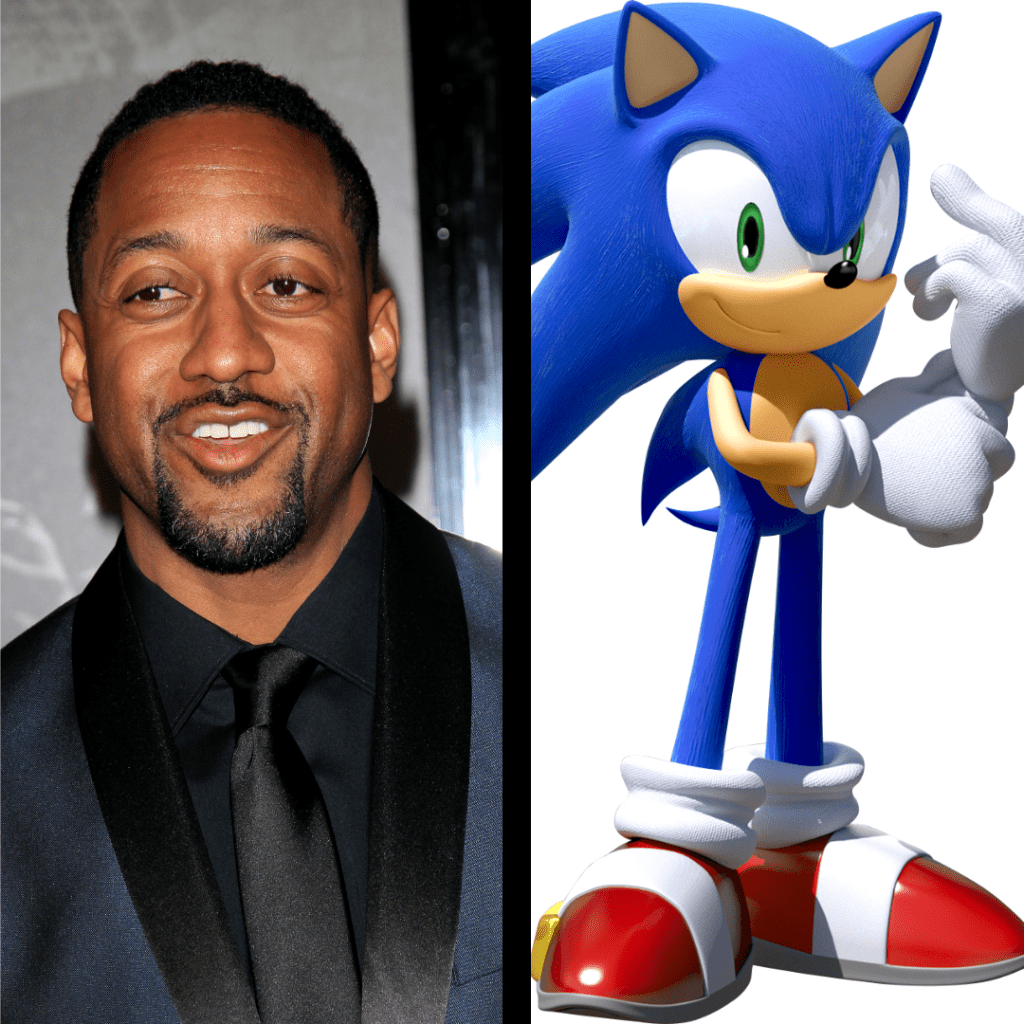 In 1993, he voiced Sonic in Sonic the Hedgehog. The most famous hedgehog in the world, to this day. Another mind-blowing fact is that White was only 16 years old at the time! He voiced the same character in Sonic Underground in 1999.
Joey Lawrence as Oliver – Oliver & Company
If you grew up in the 90s, you probably know who Joey Lawrence is. If you are attracted to men, you definitely know who he is. Joey is an American musician, singer-songwriter, and actor. He is pleasant to look at and quite talented at that.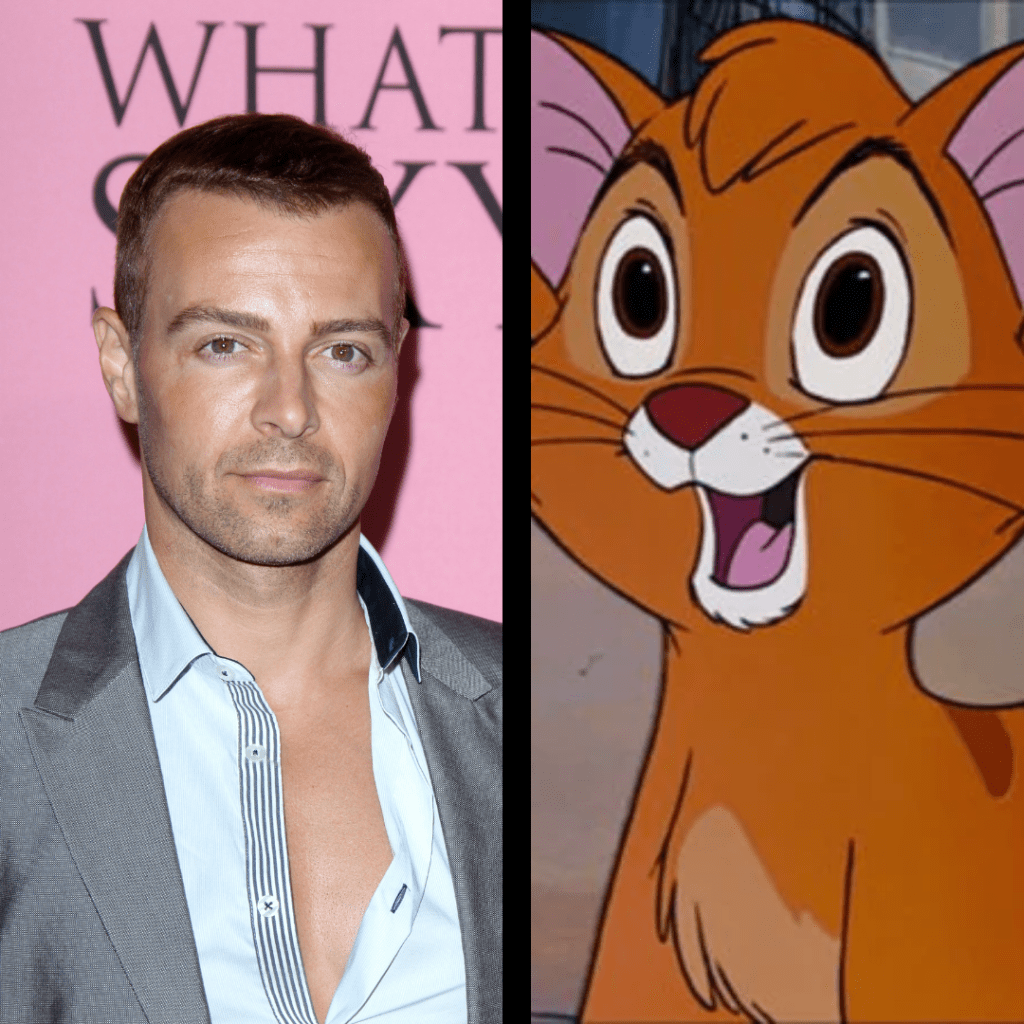 Considering his popularity back in the day, especially 80s and 90s, it's no wonder he was the voice of Oliver in the animated movie Oliver & Company in 1988. Besides his contribution to the animated movie, he acted in the shows Melissa & Joey, Hawaii Five-0, and many more.
Jeff Goldblum as Verminous Skumm – Captain Planet and the Planeteers
Just like his colleague Meg Ryan, Jeff Goldblum lent his voice to a character in the animated TV show Captain Planet and the Planeteers. His character was, as well as Ryan's, an Eco-Villain Verminous Skumm. His voice acting career didn't last long…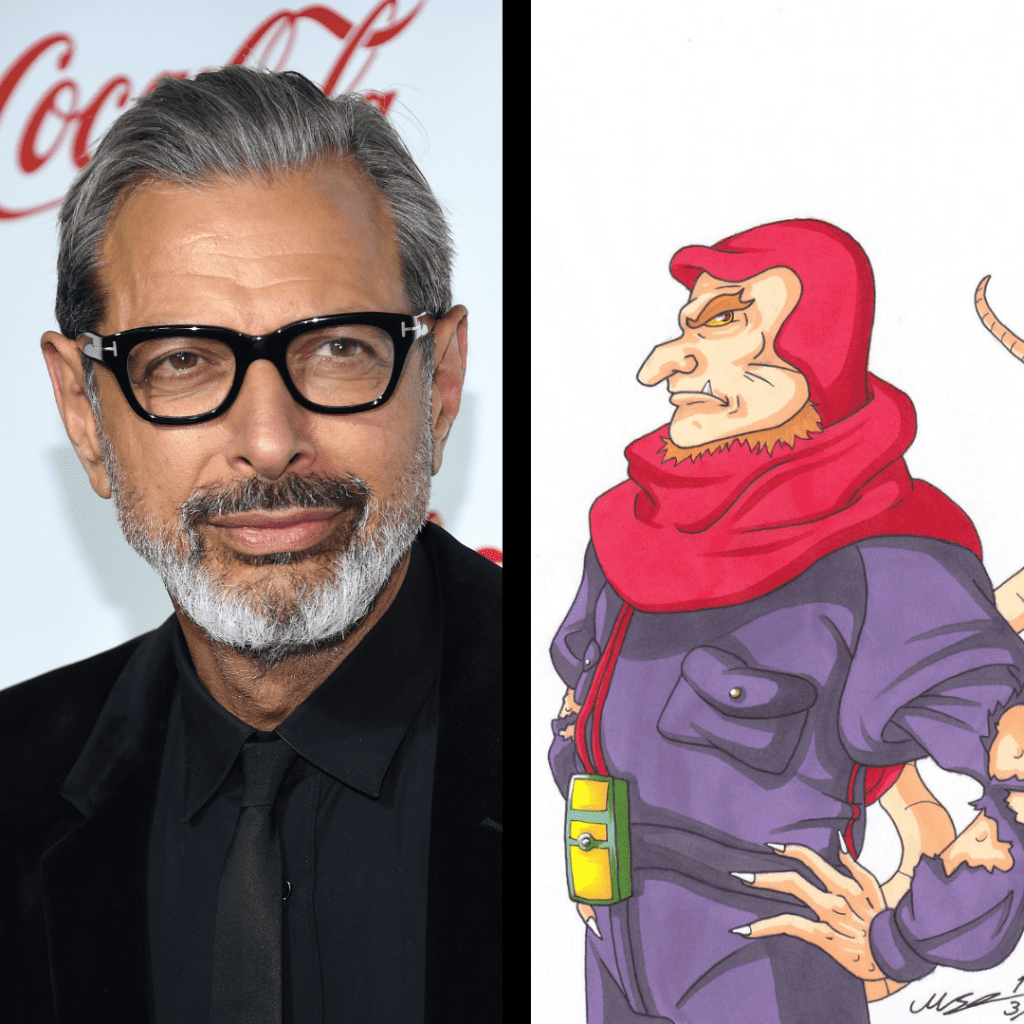 The reason for his short voice acting career is not because he was terrible at it. Quite the contrary! His career skyrocketed, and soon he was getting acting roles left and right. Most know him for his part in Jurassic Park and Independence Day.
Orson Welles as Unicron – Transformers the Movie
Orson Welles is considered one of the greatest American directors, writers, and producers of the 20th century. Whenever we hear his name, we immediately think of his blockbuster Citizen Kane. That's what he's most famous for. Citizen Kane is listed as one of the greatest movies ever.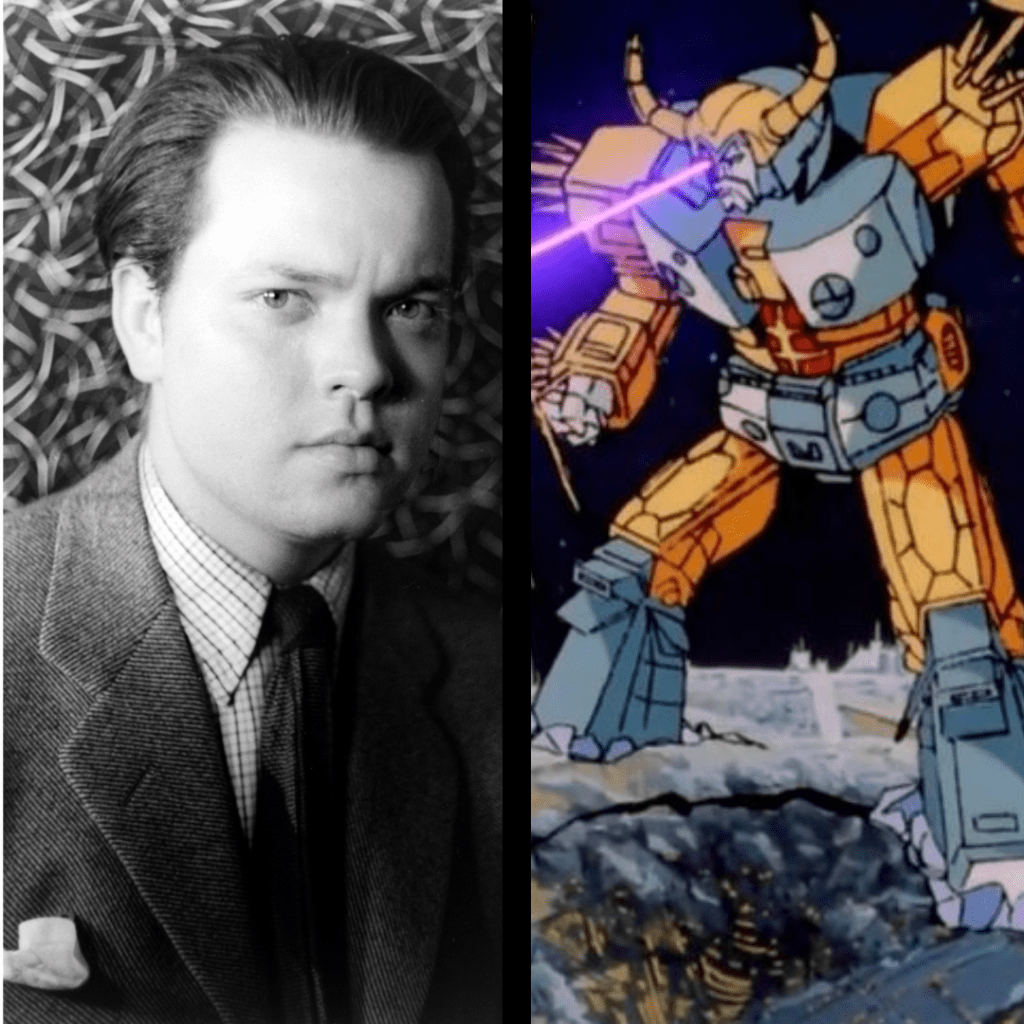 Considering his great success in the movie industry, he was very talented. It appears that his talent was not only limited to writing and directing. In 1985, he lent his voice to Unicron, a villain in the Transformers the Movie.
Michael Cera as Brother Bear – The Berenstain Bears
Did you hear the conspiracy theories about The Berenstain Bears? Apparently, it is a Mandela effect, meaning, a lot of people have a memory of it being Berenstein, instead of Berenstain. This debacle created a huge debate online. What do you remember?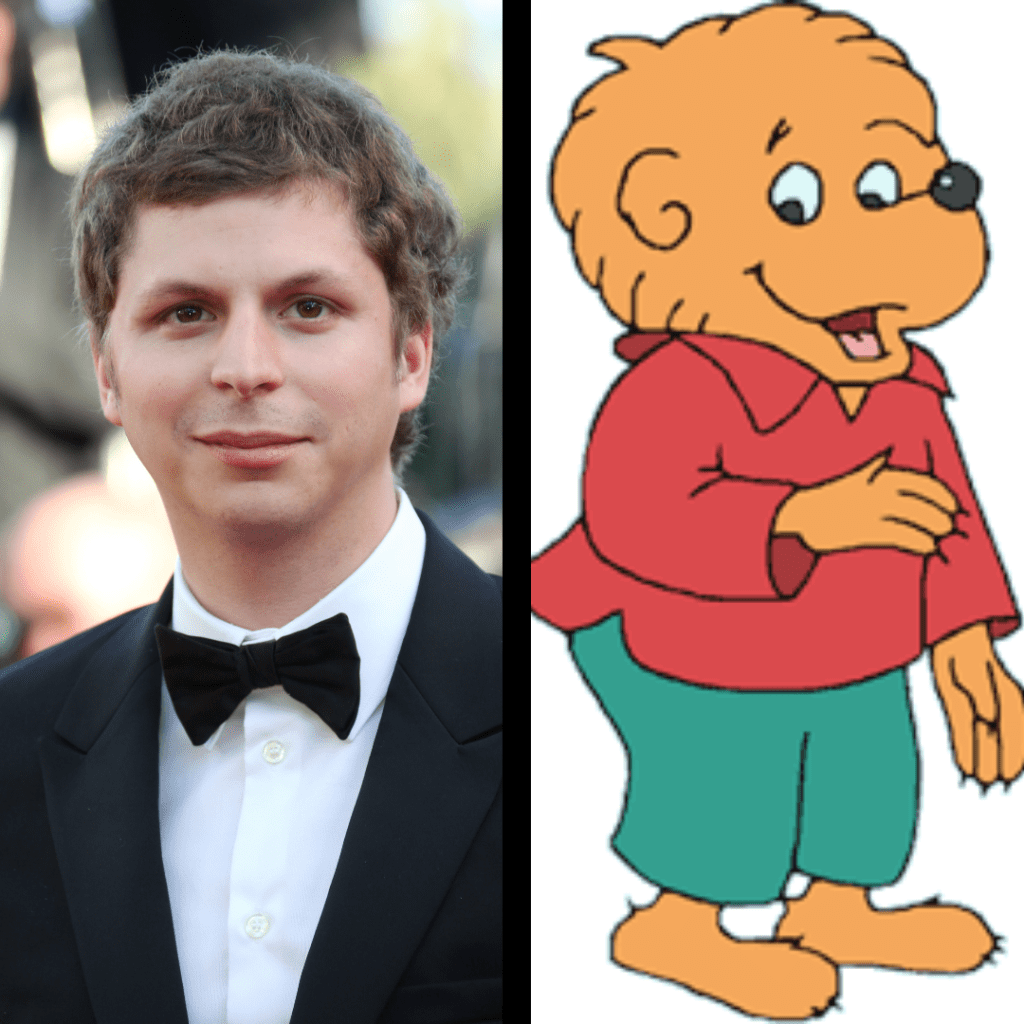 Michael Cera acted as the voice of the Brother Bear. Cera is a very talented and capable actor that usually stared in comedy movies, like Superbad with Jonah Hill in 2007. Another voice endeavor of his we would like to highlight is the role of Barry in the Sausage Party!
James Avery as Shredder – Teenage Mutant Ninja Turtles
James Avery earned his stardom as the character of uncle Phil in the TV show The Fresh Prince of Bel-Air. However, if you were a fan of Teenage Mutant Ninja Turtles as a kid, his voice might sound familiar to you, and here's why.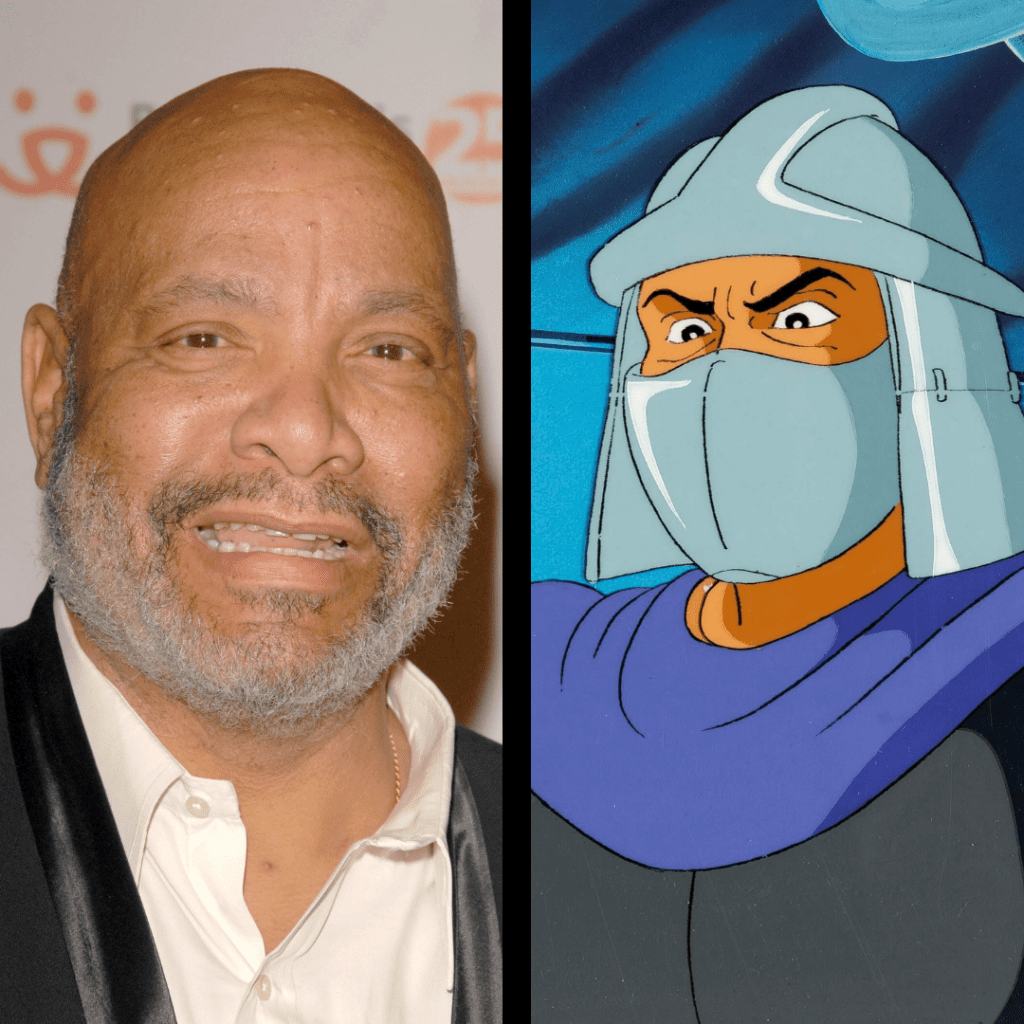 He lent his voice to the ultimate villain of the Turtles: Shredder. It seems that the actor voiced this character for six years, from 1987 to 1993. He only stopped because the show stopped airing. However, Avery also played Shredder in the Teenage Mutant Ninja Turtles made-for-TV movie in 1991.
Brad Garett as Hulk Hogan – Hulk Hogan's Rock 'n' Wrestling
You might recognize this actor from a famous sitcom; Everybody Loves Raymond. He played Robert Barone, Raymond's brother. He was an awkward character, somehow too big for his own childlike demeanor. All in all, he represented that character super well.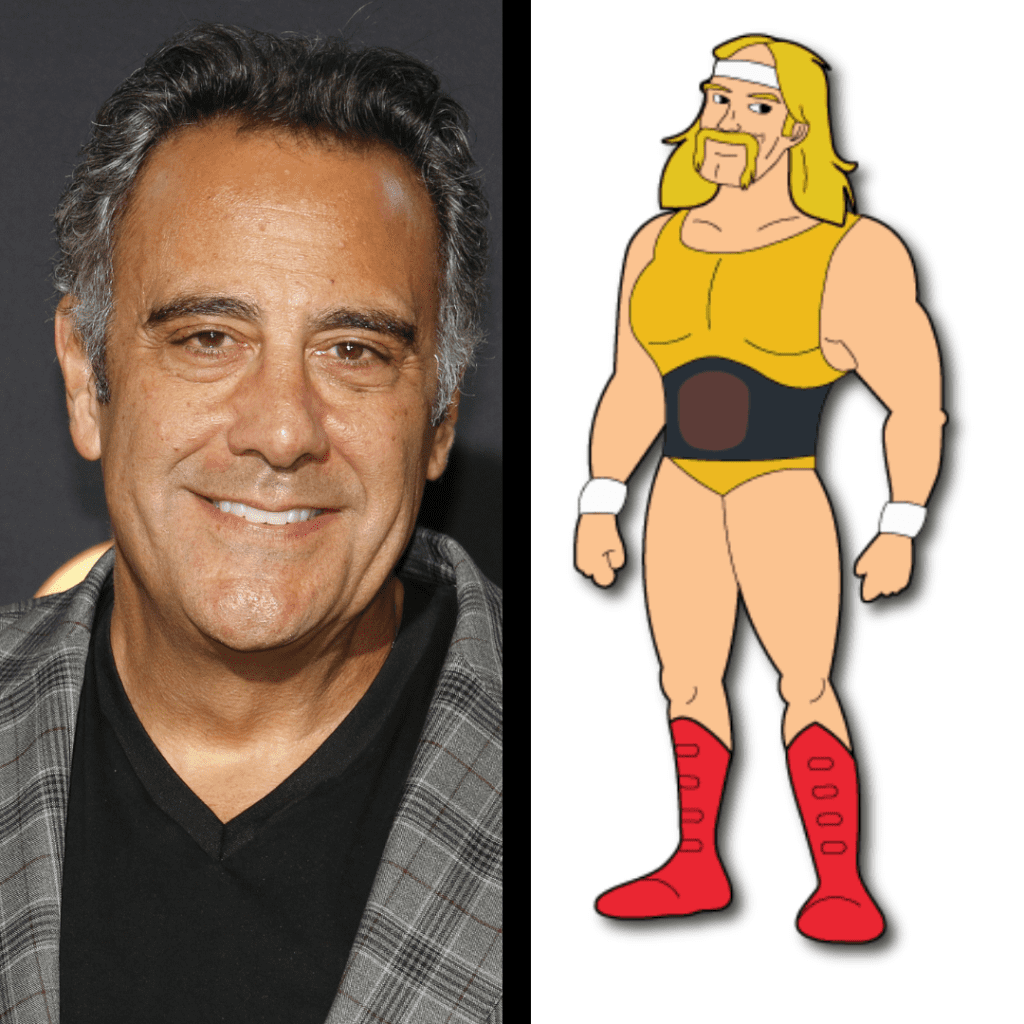 Brad Garrett's deep and magnetic voice did not only serve him well in his acting gigs and sketches, but he also tried voice acting. He voiced Hulk Hogan in a morning-cartoon Hulk Hogan's Rock 'n' Wrestling in 1986. The role fit him as a charm!
Joseph Gordon-Levitt as Jim – Treasure Planet
Joseph Gordon-Levitt is one of those extremely fruitful, talented and loved actors in Hollywood. Although he started his career doing sitcoms (3rd Rock from the Sun) and rom-coms (10 Things I Hate About You), he has taken part in other titles, like Inception and Looper.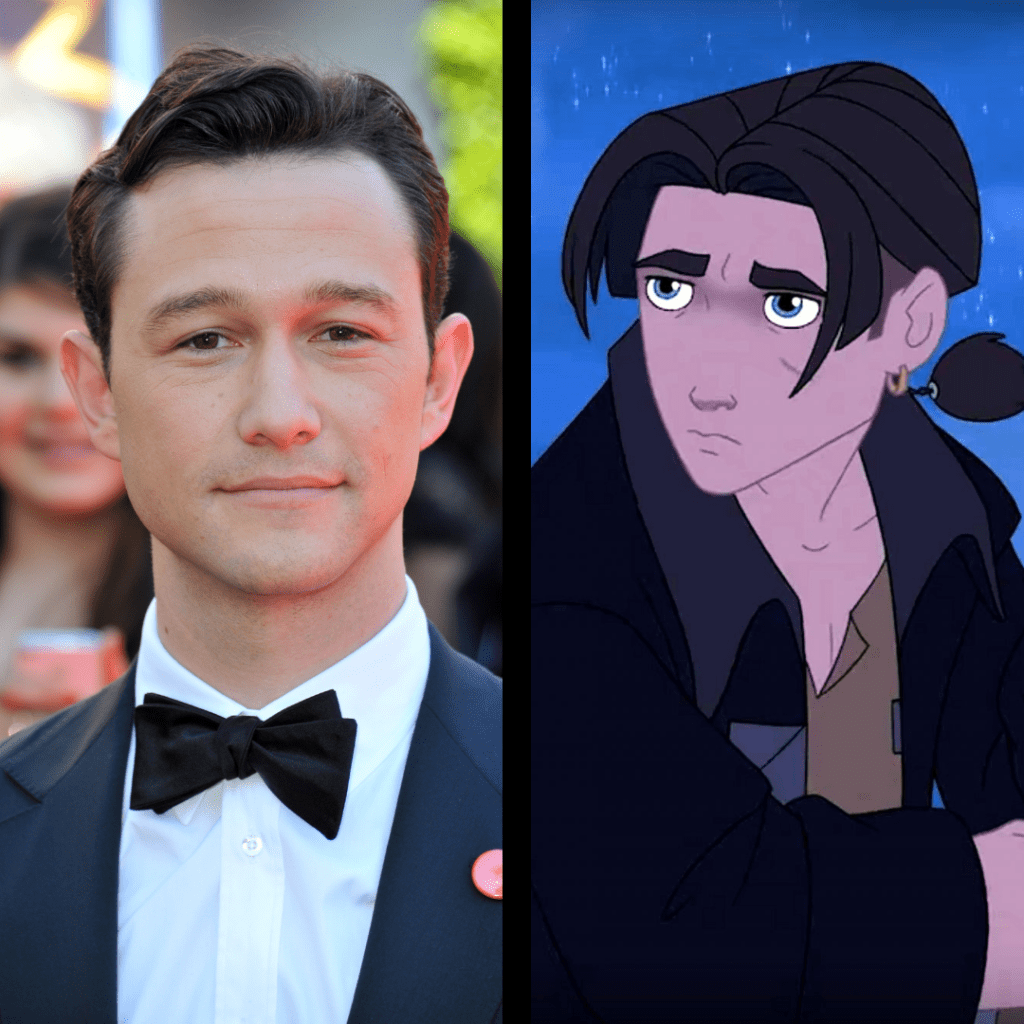 His career continued to grow exponentially, and he was landing more and more roles each year. And, if we'll be frank, he deserved it. He has also tried voice acting and lent his voice to a character named Jim from the movie Treasure Planet.
Tony Goldwyn as Tarzan – Tarzan
Tony Goldwyn is a true American/Californian product: writer, director, actor and singer. He is the perfect package, and a man of many talents. Most will recognize him from the TV drama Scandal, for his role of the fictional USA president.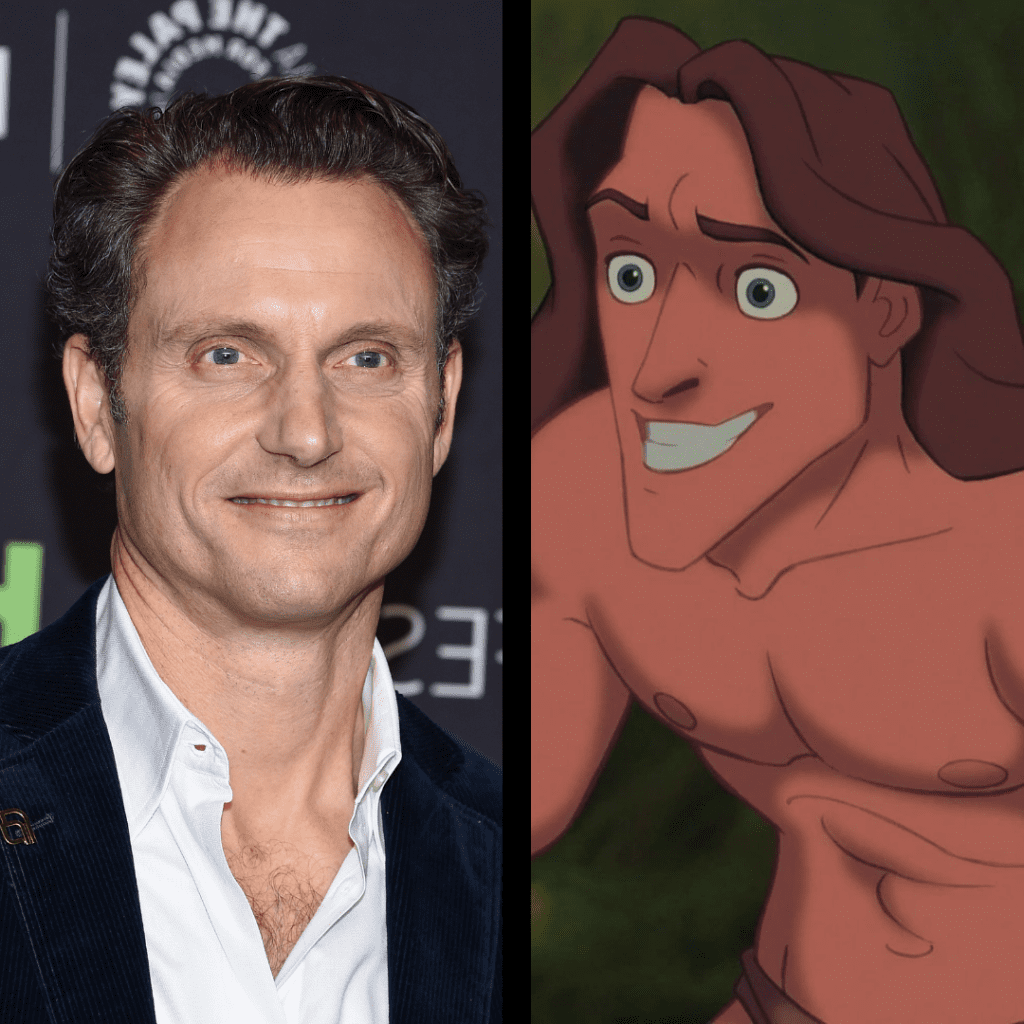 Yet, only a few of them know that he lent his voice to the role of Tarzan in the Disney animated movie Tarzan in 1999. We told you who played Jane, so it's only fair enough to show you Tarzan himself. We can't imagine Tarzan's voice any other way.