When Strangers Take The Time To Help Others Without Expecting Anything In Return
By Stephen M March 9, 2023
---
Some humans are just so mean and vile that they can sometimes make you give up on humanity. However, there are still lots of good and kindhearted people out there doing the most to bring smiles to others. And the best part is that these people don't even want anything in return.
It may be hard to believe that someone in this society would gladly stop what they are doing to help others, but they exist. And we're grateful that people who witness their kind acts take the time to share images on the internet.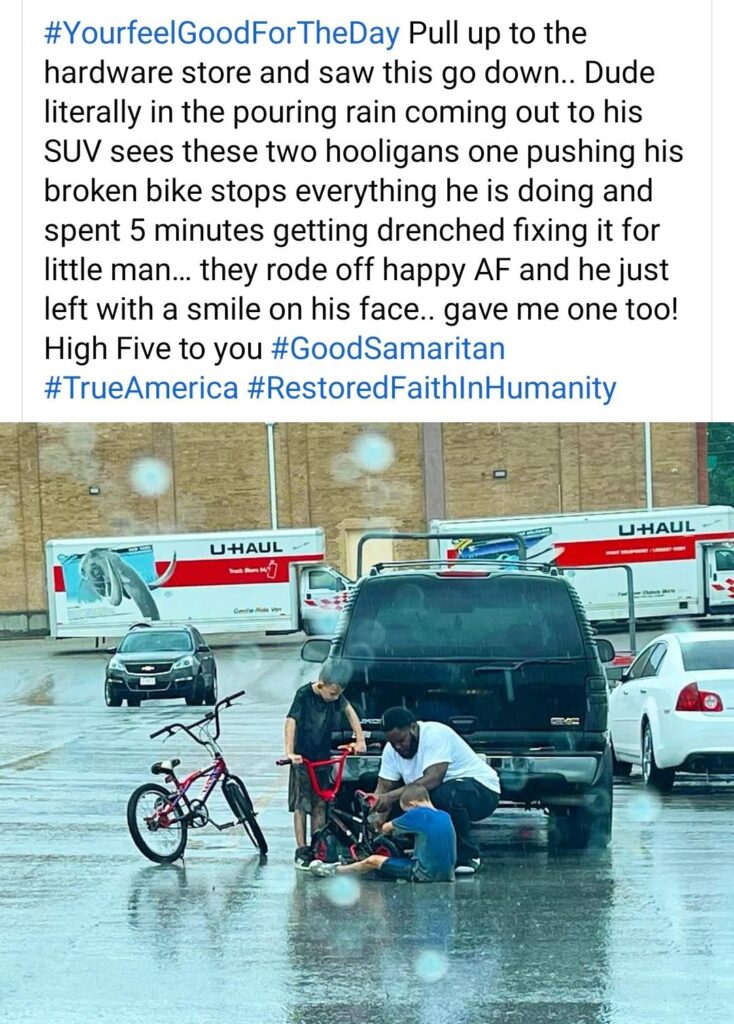 Knowing the importance of a tradition to the neighborhood, a garbage truck driver made sure to keep it alive even as he went on vacation. And another kind man stepped out of his car during a rainy day to help some troubled kids to fix their broken bikes.
Reaching out to the needs of others, people in a northern Illinois community came together to sew face masks for those in dire need in a rural Alaska community. And in these difficult times of searching for a new job, a hotel clerk broke all protocols to help a stranger secure a job.
And that's not all. An anonymous neighbor helped a kid to get back his stolen scooter in an awesome way, while a taxi driver elsewhere always made time to help a cancer patient attend her daily medical treatment, even if it meant losing other customers.
Somewhere else, a bakery owner always ensured he provided for people in the community without considering their ability to pay for it. And then there was a stranger who, foreseeing a potential danger ahead, took time out of his day to caution his neighbors to take precautions.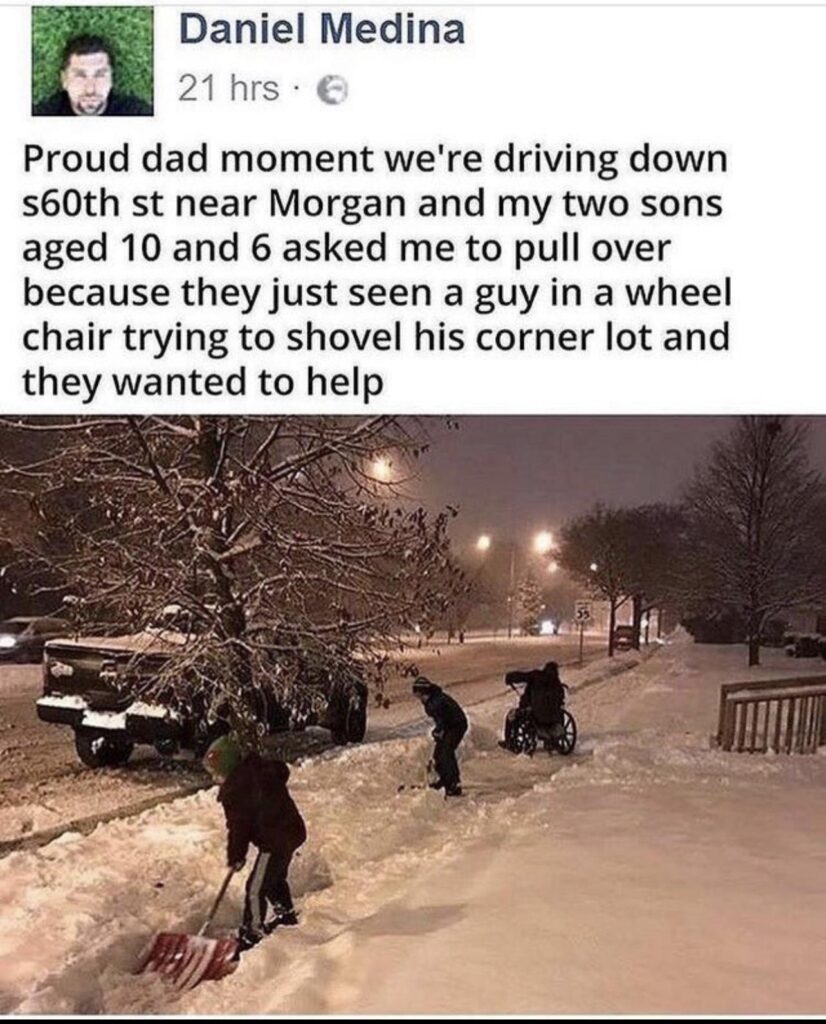 And the gold medal goes to these kids who made their dad pull over to help the person out. They stopped a guy in a wheelchair struggling to move past snow on the sidewalk, so the two brothers got out of the car and shoveled the snow so the neighbor could go back home safely.